Thank you Klaviyo for sponsoring Starter Story ❤️
Turn one-time buyers into repeat customers. Try the platform loved by 265,000 brands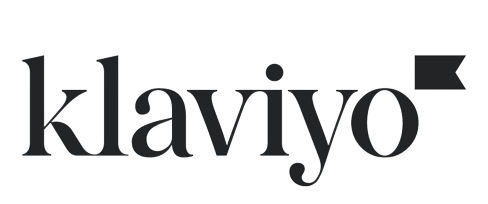 The 50 Best Business Ideas In Kuwait [2022]
•
Updated: June 21st, 2022
Interested in starting a business in Kuwait in 2022?
We put together 50 of the best businesses you can start in Kuwait today.
In this list of ideas, you can find:
Home-based businesses to start in Kuwait
Profitable online business ideas
Unique business opportunities for Kuwait
Low investment business ideas (under $5k to start)
Easy businesses you can start in Kuwait today
For each business idea, we'll show you real-world examples, revenue expectations for each idea, + a step-by-step on how to start your small business in Kuwait.
Here's the full list:
1. Start a pet care business ($129K/month)
Benny DiFranco started Hands N Paws, a dog walking business, about 4 years ago:
2. Start a real estate business ($146K/month)
T. Cory Lewis started T. C. Lewis & Co. Real Estate, a real estate business, over 16 years ago:
3. Start a recruiting agency ($270K/month)
The global online recruitment market size was $29B in 2019 and is projected to reach $43B by 2027.
The best way to assess the success of a Recruiting Agency is to review what their clients say about them, and the results which are achieved for those clients.
As a recruiter, you dream of landing your first client, but once you do, you realize it's only the start of what you hope will be a successful business. Have you ever wondered how to start a recruiting agency business? There's so much you can learn from books, but nothing beats getting real-world experience.
Sharon Koifman started DistantJob, a recruiting agency, about 14 years ago:
4. Start a screen printing business ($44K/month)
Adam Tanaka started Life and Limb Printing, a screen printing business, about 12 years ago:
5. Start a clothing line ($42.7K/month)
There are millions of fashion and clothing brands around the world.
From small, niche brands run out of people's apartments to huge brands like Nike & Uniqlo, starting a clothing brand is a great business that requires minimal costs to get started.
Kyle Bergman started Swoveralls, a women's clothing line, over 5 years ago:
6. Start an event management company ($45K/month)
Dietrich Moens started Spacehuntr, a event management company, over 4 years ago:
7. Start a travel agency ($138K/month)
Are you a passionate traveler with entrepreneurial skills? Then starting a travel agency can be a great career choice for you.
As a travel agency, you'll be responsible for providing all the travel and tourism-related services such as accommodation, transportation, sightseeing, tour guides, local adventure, etc.
Starting an online travel agency is a lot easier than you might think. You'll need to perform market research, get a few necessary certifications (such as your IATA number), study competition, build a website, and do proper marketing.
Marissa Daniels started Spread Your Wings Travel, a travel agency, over 3 years ago:
8. Create an online course ($117K/month)
Online course businesses are one of the fastest-growing online business models. Creating an online course is an awesome way to generate extra income because it allows you to monetize the knowledge you already have. More people are taking online courses every day, and the COVID pandemic has accelerated that, with some online learning platforms having seen 15-folds growth in the number of users.
Another advantage is that these new platforms are so easy to use for instructors that you don't have to worry at all about the tech side of the business. You just need to focus on creating exciting content that is informational & engaging at the same time.
Rasmus & Christian Mikkelsen (or Mikkelsen Twins) started Mikkelsen Twins, a online course, about 4 years ago:
9. Start a virtual assistant business ($176K/month)
Virtual assistants support businesses, teams, or individuals by performing administrative tasks remotely.
As more businesses outsource more roles, the demand for virtual assistants is growing rapidly. You can find employment opportunities across a wide span of industries.
Julmar Grace Locsin started FVA Business Consultancy, a career coaching business, ago:
10. Start a freelancer platform ($1.21M/month)
Freelancer platform is a place where people come with skills and services to offer and people come who need those skills and services. So we can say freelancer platforms are a marketplace for sellers and buyers of services and skills.
The freelancing industry is growing rapidly and it's becoming a popular career option for people who are "non-traditional" employees. The global Freelance Platforms market size is expected to reach $6.7B by the year 2025. While working on a full-time job, freelancers simultaneously work on a freelance career. The platforms available online help them to increase their business by attracting new clients.
With all of the businesses looking for help on their websites, it would be a good idea to start a freelancer platform. Freelance platforms do well because people have jobs that need to be done and businesses have the resources to pay for the job at hand.
Al Caan started CloudDevs, a freelancer platform, over 2 years ago:
11. Start a travel agency ($138K/month)
Are you a passionate traveler with entrepreneurial skills? Then starting a travel agency can be a great career choice for you.
As a travel agency, you'll be responsible for providing all the travel and tourism-related services such as accommodation, transportation, sightseeing, tour guides, local adventure, etc.
Starting an online travel agency is a lot easier than you might think. You'll need to perform market research, get a few necessary certifications (such as your IATA number), study competition, build a website, and do proper marketing.
Marissa Daniels started Spread Your Wings Travel, a travel agency, over 3 years ago:
12. Start a mobile photography ($40.1K/month)
Want to start your own photography business? You're not alone. With the rise of social media and photo-sharing, blogging, and online retailing, it's never been easier to start making money behind your camera.
There are photographers shooting weddings, creating images for ad campaigns, freelancing for magazines, touring the world taking photographs of destinations — the list is endless!
Tsour Lee Adato started Product Photography Studio, a mobile photography , ago:
13. Start a language translation service ($275K/month)
Cédric Sigoire started DEMAN Übersetzungen , a language translation service, about 7 years ago:
14. Start a voice over service ($40K/month)
Mony Raanan started Voice Crafters, a voice over service, over 13 years ago:
15. Start a dropshipping business ($12K/month)
Dropshipping allows you to start your online e-commerce store without stock-keeping. Therefore, you do not need huge capital, and the risk is minimal because the manufacturer is responsible for the inventory and ships it directly to the customer. Therefore, your responsibility remains marketing and offering customer service. To succeed, you need a mastery of online marketing and a focus on improving customer experience.
Kamil Sattar started E-commerce Mentoring , a business coach, about 5 years ago:
16. Start a content writing company ($30.2K/month)
It's never been easier to make money doing freelance content writing.
Dani Mancini started Scribly.io, a content writing company, almost 4 years ago:
17. Start an online video editing business ($4K/month)
Sabba Keynejad started VEED, a online video editing business, almost 4 years ago:
18. Start a mobile app development business ($79.2K/month)
Mobile app development is the process of creating software applications that run on mobile devices. These apps can be used for a variety of purposes, including games, productivity, and social networking.
To start a mobile app development company, you need to have strong technical skills and be able to develop high-quality software. You should also have a good understanding of how to market and sell mobile apps.
It's no surprise that the mobile app industry is booming. The average Mobile APP Developer salary is $101,982 per year, or $49.03 per hour. These days, you can even get your foot in front of millions by developing video game apps!
The recent trends in mobile app development are moving toward Augmented Reality (AR) and Virtual Reality (VR). These new technologies are providing businesses with new ways to engage with their customers.
Starting a mobile app development business is a great way to enter the world of software development. This type of company is growing in popularity as businesses are looking for ways to reach their customers through mobile apps.
Rob Bentley started The Jed Mahonis Group, a iPhone app, over 10 years ago:
19. Start a SEO agency ($1.19M/month)
An SEO agency is a company that provides search engine optimization services to businesses. The function of an SEO agency is to help businesses rank higher in the search engines through organic or paid means.
SEO is a rapidly growing industry, with experts across all aspects of the field already making six-figure incomes and expecting to see these types of earnings grow dramatically over the next few years.  Getting into SEO today, before it gets too saturated, will allow you to establish a strong base in a new career, with a great chance for success.
It's easier than ever to start your own SEO agency. The tools are there and the competition isn't as stiff as it used to be. If you're considering starting an SEO or digital marketing agency it might be a good idea to learn how other digital agencies succeed.
Alan Silvestri started Growth Gorilla, a SEO agency, about 4 years ago:
20. Start a blog ($16.7K/month)
In recent years, blogging has become a highly sought-after & lucrative Business. This is location-independent business is a creative outlet to reach a broader audience. According to Optinmonster's list of blogging statistics and facts:
Blogs have been rated as the 5th most trustworthy source of gathering online information.
77% of internet users read blogs.
Each month, approximately 409 million people view more than 20 billion pages.
Originally blogging started as an online journal, but today it is a highly profitable career option. Many people are choosing blogging as their full-time career and are earning their bread and butter from this profession.
If you want to start blogging as a side hustle or as a full-time profession, first choose a niche you will enjoy writing about and have a content strategy ready. Then, create a mailing list, and decide on a good blog posting routine to keep your audience engaged.
Michelle Schroeder started Making Sense of Cents, a finance blog, almost 11 years ago:
21. Start a web design & online marketing business ($264K/month)
Shannon Mattern started Web Designer Academy, a affiliate marketing business, over 7 years ago:
22. Start a finance blog ($29.8K/month)
A finance blog is a feature appearing as part of an online publication relating to finance, and consisting of articles or personal commentary. A finance blog earns income through sponsored content or simple marketing programs. To succeed in business, a finance blogger should:
Have a good writing background
Understand the industry from concept or fundamental standpoint
Be passionate about the topics
Be well organized and maximize the work schedule.

Starting a finance blog involves a low financial investment, while there is a huge possibility for success. There are minimal to no overhead costs, which saves you time and money. Therefore, starting a finance blog is an incredible business opportunity.
Matt Paulson started MarketBeat, a finance blog, over 11 years ago:
23. Start a stationery business ($15.6K/month)
Stationery business generally involves designing and printing paper-based products like greetings cards and invitations for events. Over the years, the range of stationery products has widely increased to non-paper based items such as pen, pencil, art materials which supplement the writing, decorative items, folders, computer consumables etc.
Here are the common types of stationery businesses:
Retail store (selling to customers)
Wholesale supplies (to B2B, retail stores)
Online store (direct to customers per order placed)
Home-based/part-time (mainly selling items on personal contact )
Starting a stationery business will also require you to register your business with state government business and tax offices to obtain a trade name registration and obtain a business permit from your local town or county clerk. A stationery business can also be started from home or through an e-store. This business can be easily be promoted on social media platforms.
Another way to attract customers is to provide additional services like home delivery, rewards, and deals. Using these promotion techniques can retain existing customers as well as attract new customers.
Ruth Daro started Seniman Calligraphy, a stationery business, over 7 years ago:
24. Start an online advertising agency ($410K/month)
Luis Camacho started Fantôm Agency, a online advertising agency, over 4 years ago:
25. Become a software developer ($149K/month)
A Software Developer is a person who creates computer programs. They design, test, and oversee the creation of software for a variety of purposes including businesses, personal use, or social networking.
If you have strong technical skills and experience in programming, you can start a software development business. You should also have a good understanding of how the software works.
The average salary for software developers is $110,140. The best-paid 25 percent earn an annual income of up to 140K dollars while the lowest-paid workers make just under 84K dollars.
The recent trends in software development are moving towards mobile apps and cloud-based solutions. Businesses are providing a variety of programming languages and tools to create software that meets the client's needs.
Starting a software development company is the perfect way to explore in this exciting industry. This type of business is growing in popularity as businesses are looking for ways to offer their customers a convenient way to access their data and applications.
Max Rice started SkyVerge, Inc., a software developer, over 9 years ago:
26. Start a tiny house building business ($156K/month)
People love living in small spaces. They're affordable and easy to maintain.
The tiny homes industry is expected to grow 3.57B by 2026.
Jeff Yeo started Tiny Away, a travel booking app, over 5 years ago:
27. Become a proofreader ($2K/month)
Proofreading business is a service that helps customers review their written work, and ensure it is ready for publication. Typically, a proof reader corrects any grammatical errors and ensures the written piece meets any relevant style guide. If you plan to start a professional proofreading business, make sure you possess the following skills:
Have a great grasp of grammar
Ability to correct mistakenly capitalized words
Familiarity with the proper use of capitalization
Use spell-checkers to flag misspelt words
Proofreading is a great way to enhance content quality. With the increased use of written content marketing to reach wider market, the demand for professional proofreaders increases tremendously. Professional proofreaders earn an average of $12/hr. and $30/hr.
Therefore, whether you are looking for a great side hustle idea or simply looking for ways to increase your income, consider proofreading as a business.
Lenny Bron started The Blog Proofreader, a proofreader, about 6 years ago:
28. Become a mobile personal trainer ($30K/month)
Do you love helping people through their fitness journey? If you are looking for a great side hustle to earn extra income, consider becoming a personal trainer. The fitness trainer side hustle can be an adamant industry to earn good money. However, once you develop a reputation as a good trainer, you can get more clients through referrals. You need to register for the certification course to start offering personal trainer services. To attract your first clients, consider online advertising, and seek referrals from every customer.
Chris Anderson started Live Fit, a mobile personal trainer, over 11 years ago:
29. Start a digital marketing business ($195K/month)
Lars Helgeson started GreenRope, a website builder, about 14 years ago:
30. Start a podcast ($36.6K/month)
Do you have knowledge and passion that you'd love to share with other people? Or perhaps you are a content creator and looking for ways to expand your revenue streams? If you match any of these criteria, then becoming a podcast host could be the perfect opportunity for you.
Podcasts are the new radio. Podcasting is one of the fastest-growing mediums for online audio, and it's not expected to slow down any time soon. But unlike traditional radio, podcasts are driven by content creators who have a passion for sharing stories with their listeners.
One of the main benefits that come with starting a podcast is the minimal investment needed to get started. All you need is a computer or phone with a microphone and a way to host it online. You can even create one on your own website if you want.
Jeremy Enns started Counterweight Creative, a podcast, about 6 years ago:
31. Become a freelance app developer ($75.3K/month)
A freelance app developer is a programmer who creates apps for mobiles for both Android and iOS devices. Freelance app development business targets in creating a variety of apps that give a user-friendly experience.
Freelance app developers are majorly hired by firms which are small-scale in budget. A freelancer can offer a better professional product when compared to an app builder at a lesser cost of a professional development firm.
The demand of a quality app developer is increasing rapidly. Once you get a solid amount of projects in your resume, you will have ample opportunities to work as an app developer. A mobile app developer can earn up to $100,000 annually. On an average, a freelancer can charge from $60 - $90 an hour based on the requirement of the app.
To become a freelance app developer, you will first need to touch up on your skills. There are several courses available online. Once you obtain the certification, choose your niche and focus on your skillset.
Then the best way to showcase your work is to build a portfolio website where you will display your skills, projects and testimonials. Another way to promote yourself is create your own brand and start a blog. This will in turn build a network and you will be able to connect with people and attract more clients.
Andrew Askins started Krit, a freelance app developer, about 8 years ago:
32. Build an online research software
As the business world grows more complex, the need for reliable and effective online research software becomes more important. Online research software can help businesses save time and money by providing access to a wealth of information.
This type of software is used for a variety of purposes, such as academic research, market research, or competitive intelligence.
For example, Trello is powerful online research software that can help you organize and keep track of your research projects. With Trello, you can create custom boards to track your progress on specific projects, set deadlines, and collaborate with other researchers. Trello's estimated annual revenue is currently $15.8M per year.
Online research software is a great tool for businesses looking to better understand their customer base. The data collected by this process can be rich and informative, as it includes insights that help you grow your business in ways other methods may not address as accurately or completely.
Rand started SparkToro, a influencer reporting tool business, over 4 years ago:
33. Start an affiliate marketing business ($290K/month)
Are you looking for a side hustle that will pay you a passive income? Affiliate marketing is one of those side hustles that will pay you well over the long-term.
To get started, learn how to find the right product and find the right brand to partner with. You may prefer becoming an affiliate marketer for an eCommerce store or partner with a manufacturer, and market their products for a commission.
Patrick Hess started AFH Media LLC, a niche blog, over 7 years ago:
34. Start a hotels business
If you are considering starting a hotel, then it is time to set your plan into action. There are five key elements to understand if you want to succeed in this industry: location, size, budget, experience, and market demand.
Here are some tips to consider prior to forming a hotel:
Name your business
Decide on a marketing strategy
Start by renting out a room in your home.
Hire a business capital broker
Try AirBnB
Make a marketing plan
Offer complementary services
35. Start an eye masks store
The eye mask is a simple accessory that blocks out light and improves sleep. The global mask market is expected to reach USD 18.6 Million in the next few years.
If you love to help people sleep better, then starting an eye masks business might be the perfect business opportunity for you.
An eye masks business is a relatively low barrier to entry business that doesn't require much of an up-front investment. You can start by making your own eye masks or buying them from wholesalers in bulk, then sell them to customers through social media platforms such as Facebook or Instagram.
Mark Zhang started Manta Sleep, a sleep products business, about 5 years ago:
36. Start a restaurant
Beth Baxter started Camper Cafe, a restaurant, about 11 years ago:
37. Start an online retail store business
Michael Hagen started Hagan Ski, a ski touring gear, over 11 years ago:
38. Start a youtube channel
For anyone looking to start a successful YouTube channel, there are plenty of YouTube channel success stories that can be used as inspiration and encouragement. YouTube has an established monetization system and boasts incredible popularity, making it a potential platform for revenue generation.
In this article, we'll look at different approaches you can use to help promote your channel and grow your viewers. While there's no quick and easy way to success, you can take these tips to build your own YouTube Channel Success story. If you love content creation, you can capitalize on YouTube`s popularity to earn an extra income.
If you are looking to join the Youtube partner program to monetize your channel, you will need to reach a minimum of 1,000 subscribers and 4,000 watch hours in the previous 12 months.
Chhavi Agarwal started Mrs Daaku Studio, a youtube channel, almost 4 years ago:
39. Start a legal services business
Cryptocurrency lawyers are professionals who offer sophisticated and knowledgeable legal counsel to clients navigating the rapidly evolving cryptocurrency and blockchain space. They provide clients guidance concerning litigation, money transmission, token offerings, and other crypto-related issues.
To become a cryptocurrency lawyer, you should have in-depth knowledge about token issues. Besides, you should have a certified degree of law from an accredited institution. Lawmakers in Washington D.C. and across the world continue figuring out how to establish laws and guidelines to make crypto safer for investors and less appealing to cybercriminals.
Therefore, this is a great opportunity for crypto lawyers to participate in shaping the future of crypto transactions.
40. Start a grocery store
A grocery store sells a wide variety of fresh vegetables, seasonal fruits, along with a full range of household and personal care items. The grocery store industry is the largest retail channel that makes $682 billion industry in the United States.
To start a basic grocery store, you can expect to spend a minimum of $50,000. Ideally, the bigger expense would be the rent, equipment, labor cost, cash registers/POS systems and software. Some of these are recurring monthly fees. However, things that will make a bigger impact on the business are the location, size of the store, competitors, local customers. To make a bigger profit, a new grocer should sell more items for a lower price.
A new grocer can also save costs by buying the items from local distributors. The distributor is the middle man between the manufacturer and the grocery store selling it. Once the store cost and location is decided, the next step is to obtain a seller license. In most states, a grocer's license is required to run a grocery store.
Thus an average grocery store has a profit margin of 3% to 5%. The profit rates depend on the location, size, and popularity of the store. On average, a small to medium grocery store can make profit up to $300,000 annually if all the profit factors are considered.
Another way to make your business more profitable is to diversify your store and add amenities like a coffee shop or stocking up the front of the store with magazines, batteries, etc. as these items can cross margin of up to 70%. As a rule of thumb, offer lower prices on higher purchase, this will ultimately win more customers and increase profitability.
41. Start a social media management business
Amanda Shepherd started Social Media Manager Society, a career coaching business, almost 2 years ago:
42. Start an electronics store ($4K/month)
An electronics store sells any electronics from smartphones to televisions, laptops, refrigerators and other home appliances. With the technological advancements in the past decade, the electronics sector is expected to grow by 5.6 percent over the next five years.
To start an electronics store, research and find the right location for your store, then register your company at the state level to get the tax ID number.
Then, research your competition, which includes online stores and the local electronics store in your area. You should examine what they sell and focus on the products you can provide at a better price than the competition.
Kyle started Hand Held Legend, a video game modding business, over 8 years ago:
43. Start an email marketing business
Chase Dimond started Boundless Labs, a email marketing business, about 4 years ago:
44. Become a personal chef
Not everyone has the time to prepare meals for themselves. If you love cooking, you can start a personal chef business in your area and earn a good income from the side gig. The side hustle can fit into your schedule easily, and you can offer delivery and pick-up or curbside options to ensure more people are buying your services.
David Buchanan started Chefs Resources, a online course, almost 12 years ago:
45. Start a restaurant
Beth Baxter started Camper Cafe, a restaurant, about 11 years ago:
46. Start a stock video business ($10K/month)
Eduard Stinga started VideoPlasty, a stock video business, over 5 years ago:
47. Start a hardware store
Carl Benson started Suffolk Latch Company, a furniture business, over 15 years ago:
48. Start a bakery
Bakery businesses produce and sell flour-based food baked in an oven. Examples of baked foods include bread, cookies, cakes, donuts, pies, and pastries.
Marcia Wiggins started Cape Whoopies, a online food business, over 9 years ago:
49. Become a tech rentals provider
Tech rentals are a type of business that provides people with access to technology. It offers short-term rentals of the latest devices and gadgets to consumers and businesses.
To get started, you'll need a wide selection of the latest devices, as well as a strong marketing strategy to reach your target market. You'll also need to be able to provide excellent customer service and support.
Tech rentals's estimated annual revenue is currently $10.7M per year. Tech rentals's estimated revenue per employee is $260,000.
The recent trends such as the rise of the sharing economy and the popularity of short-term leases make this an ideal time to start a tech rental business. This type of business is growing in popularity as people are looking for ways to use technology without having to purchase it.
Eugenio Ferrante started Casa Mia Coliving, a property manager, over 2 years ago:
50. Start a car washing and detailing business
Josh Belk started Belk Mobile Detailing, a auto detailing business, over 2 years ago:
Did you know that brands using Klaviyo average a 95x ROI?