5 Hardware Store Success Stories [2023]
A hardware store sells tools, farm implements, and construction materials such as nails.
To start hardware, decide between opening your hardware store or starting a franchise. A franchise store provides access to an established name, a well-proven operational model, and a reliable supply chain. On the other hand, starting your hardware store lets you make independent decisions about how the business will operate.
Here are some real life success stories of starting a hardware store:
1. Suffolk Latch Company ($840K/year)
Carl Benson (from Clare, England, United Kingdom) started Suffolk Latch Company over 16 years ago.
Team
1 founders / 7 employees
Location
Clare, England, United Kingdom
Case Study
I'm Carl Benson, the founder of Suffolk Latch Company. We are an online store specialising in traditional and hand forged ironmongery.
We are on an upward growth curve and, despite a turbulent economic climate, we are experiencing 20% increase on turnover compared to last year.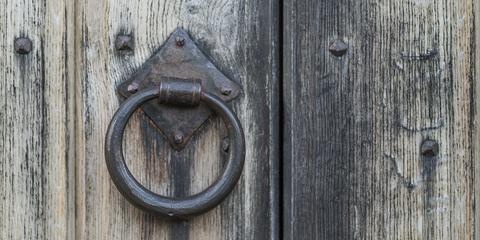 2. Mermar Electronics Inc ($6M/year)
Suresh Patel (from Hesperia, CA, USA) started Mermar Electronics Inc over 49 years ago.
Team
1 founders / 0 employees
Case Study
I'm Suresh Patel, Senior Sales Engineer at Mermar Electronics, a California-based PCB Assembly and Manufacturing company established in 1974. It is delivering its PCB assembly services across the globe to many reputed clients. Our range of services includes
We are generating around $2M revenue each month, and with upscaling we are aiming to achieve $5M revenue every month! Currently, we are a team of ~25 people, and through facility expansion, we are planning to touch the $5M figure in revenue. We hope we will be able to achieve that figure very soon. Till now we have served more than 100 unique clients, and we would like to thank them all for believing in us, and taking this company where it is today!
Learn more about starting a hardware store:
Where to start?
-> How much does it cost to start a hardware store?
-> Pros and cons of a hardware store
Need inspiration?
-> Examples of established hardware store
-> Hardware store names
Other resources
Part of
Starting A Hardware Store: Everything You Need To Know
5. Smartbuy Kenya Limited ($360K/year)
Mark Bii (from Nairobi, Kenya) started Smartbuy Kenya Limited over 2 years ago.
Team
2 founders / 20 employees
Case Study
Hi there! My name is Mark and I am the co-founder of Smartbuy Kenya, an e-commerce website that specializes in electronics. I started the business together with my friend Abdirizak at the beginning of 2021.
Today our business generates an average of $30,000 per month which is something we are proud of because we invested heavily in SEO during the whole of 2021 not knowing if it would work or not. Not only has SEO helped us increase our revenue but we've also cut down on ad-marketing costs.
Want to find more ideas that make money?
Hey! 👋 I'm Pat Walls, the founder of Starter Story.
Get our 5-minute email newsletter packed with business ideas and money-making opportunities, backed by real-life case studies.
Join Starter Story
See exactly how online businesses get to millions in revenue
4,818 founder case studies
Access to our founder directory
Live events, courses and recordings
8,628 business ideas
$1M in software savings