Thank you Klaviyo for sponsoring Starter Story ❤️
Turn one-time buyers into repeat customers. Try the platform loved by 265,000 brands
How I Started a $150K/Month Ticketing Platform That Sells More Than 5 Million Tickets A Year Worldwide
Start A Ticketing Platform Business
Hello! Who are you and what business did you start?
Hey, I'm Jonny, the founder, and CEO of Ticket Tailor. We make it easy and affordable for event creators to sell tickets online. We've been growing steadily for ten years and today our platform issues more than 5 million tickets a year for events worldwide. We have a great team of twelve people and are based in London, UK.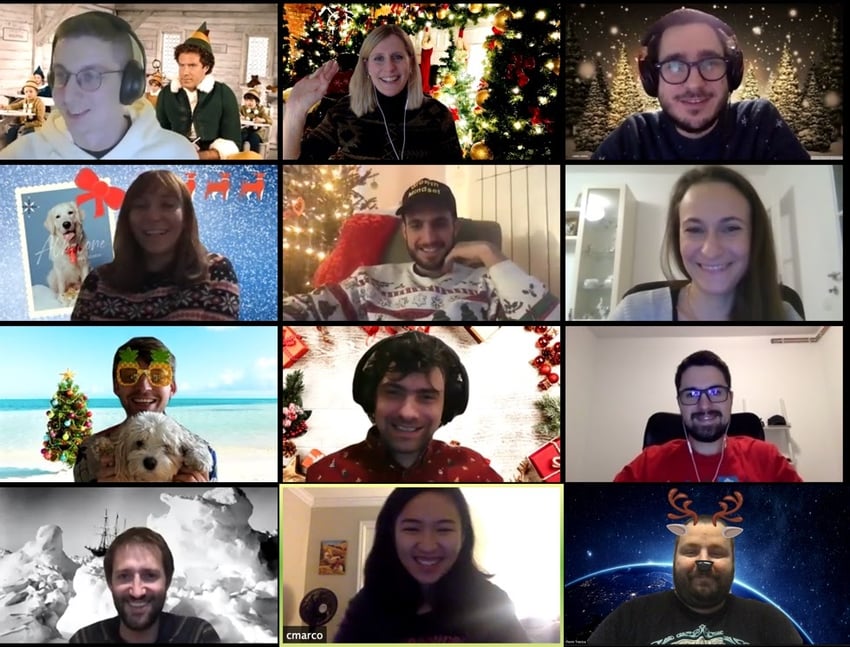 Ticket Tailor Christmas Party 2020
What's your backstory and how did you come up with the idea?
Back in 2005, I was a student at Birmingham University UK studying software engineering. It's a big city, with a large student population and lots going on – as a music fan I was keen to get stuck into what was on offer beyond the cheesy student nights.
In those days, information on the internet was pretty sparse, and so I would go to record shops and collect flyers for everything that was going on, type it up, and publish it on a listings website I created called "What's on in Brum?".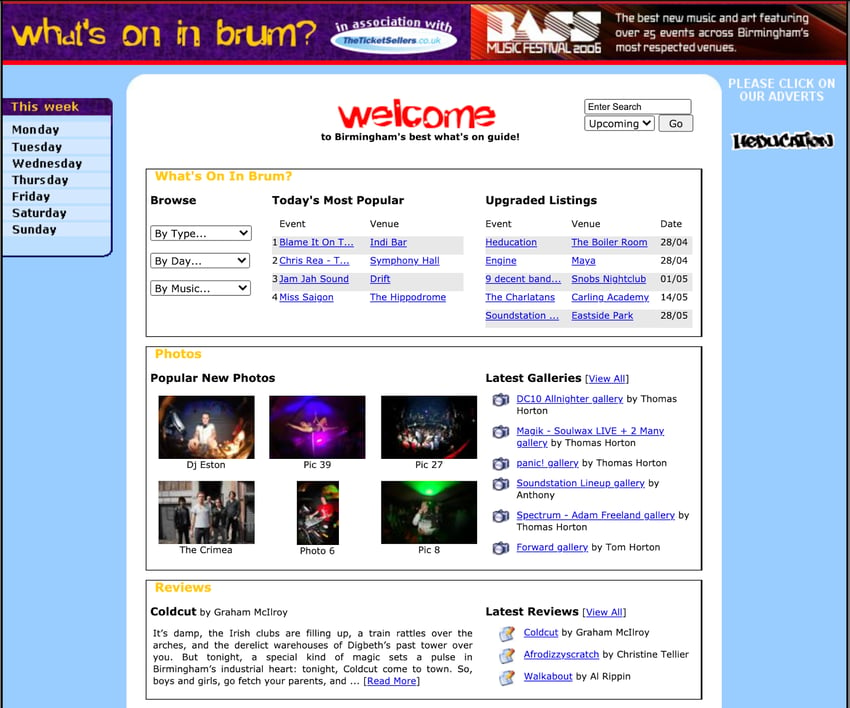 Once word got out about the website, not only did I make a bit of pocket money (say $100/mo) but it also landed me a few web development clients.
I was soon building websites for local club brands (where I also got some DJ gigs and made some great friends) and built an e-commerce website for a local ticket agency that was previously telephone and shop-based.
In my final year, a friend and I ran a club night for charity. I remember not wanting to use an agency for selling tickets as it meant paying a large fee on each ticket sale and sharing data.
All I needed was a means to take payment online and issue a ticket – a pretty simple problem for a developer. I set up a quick PayPal button, and that was that. The event was fairly small and this solution was good enough.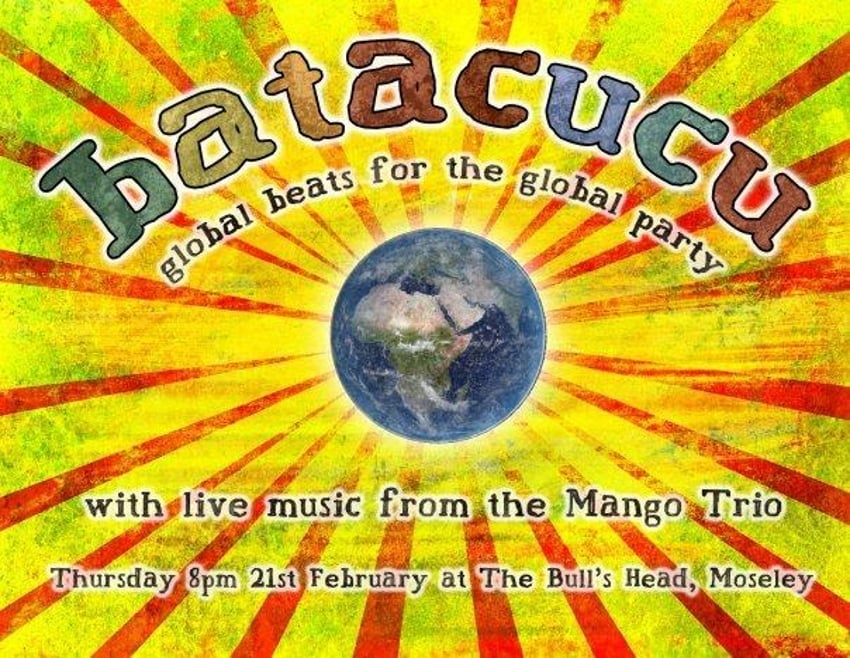 After university, I had enough clients to continue freelancing and I naturally ended up building a lot of ticketing and registration systems for a range of clients.
Potential new clients came to me with a similar story to what I'd experienced: they didn't want to use a ticketing agency because the fees were too high, and they didn't want to have to share their data. But for a lot of them, the cost of a bespoke system also didn't make sense, so in the end, I was turning clients away.
As things got busier I realized that the only way to grow a bespoke service business would be to hire more people. I didn't find this prospect particularly appealing, feeling it wouldn't be scalable or that fun to work on. This way of working wasn't, well, working for me anymore, and it wasn't working for many potential clients, either.
I'd read stories of other businesses in a similar situation moving from bespoke web development services to way more scalable software products (like WildBit and 37 Signals) and I realized there was an opportunity staring me in the face. Lots of software products businesses were achieving success by cutting out the middleman, and that's what I needed to do. For many, ticketing is a software product problem, not a middleman problem.
Take us through the process of designing, prototyping, and manufacturing your first product.
As a developer, building something new is great fun but finishing is practically impossible. I spent months building Ticket Tailor, alongside managing full-time paid client work. It was very hard to sustain motivation, and like many of my other side projects, there were times when it was close to being cast aside.
Prioritise customer experience over capturing revenue. Don't get me wrong, revenue is important as you can't sustain a business without it, but it should be the consequence of both delivering value and a good business model.
Very early on in the process, I decided to get a logo designed, alongside a mascot illustration. This needn't be a top priority so early on but it was fun and brought a welcome variety from 24x7 coding.
Starting to form a brand identity made the project more tangible, which motivated me to keep pushing on. Spending a bit of money on the illustrations (about $500) helped set Ticket Tailor apart from other projects I had started but not finished.
Fortunately, our brand identity has moved a lot since the early days:

Certain things had to be built before boring launches, such as the sign-up process, and the "forgot your password" flow (these days, a lot of frameworks give you this out of the box, but I had to build it all from scratch back in 2010). It was hard to get over the line, and fear was setting in about launch. How am I going to find any customers? Is anyone really going to want this? Is this first version going to be good enough?
I decided it was time to do a bit more market validation, for my motivation's sake, and plucked up the courage to start calling music venues in the area. This was the hardest part of all. I spent thirty minutes trying to build up the courage for each call, and when I was told the manager wasn't available, it was a relief to just get off the phone!
The third place on my list of venues to call was a cabaret venue called The Brickhouse on Brick Lane. I got through to the manager right away and it so happened they were reviewing their ticketing options and invited me to come over for a meeting.
A week later, I popped over to do a demo. They were thrilled with the concept and committed to a $50/month plan when it launched. This was all I needed to get me over the finish line – a customer that was ready to go and willing to pay.
Despite the incredible luck of getting a sale on my third cold call, I never did it again because I found it so uncomfortable.
Describe the process of launching the business.
Ticket Tailor launched at the beginning of 2011 and my office was based in Shoreditch which had just been dubbed the "silicon roundabout". Local startup Tweetdeck had just sold to Twitter, and tech meetups were popping up every night of the week.
My goal for the launch was clear: get to $1,000/mo revenue. At this point, with agreement from my wife, I would start to let some of my paying clients go so I could focus more time on Ticket Tailor.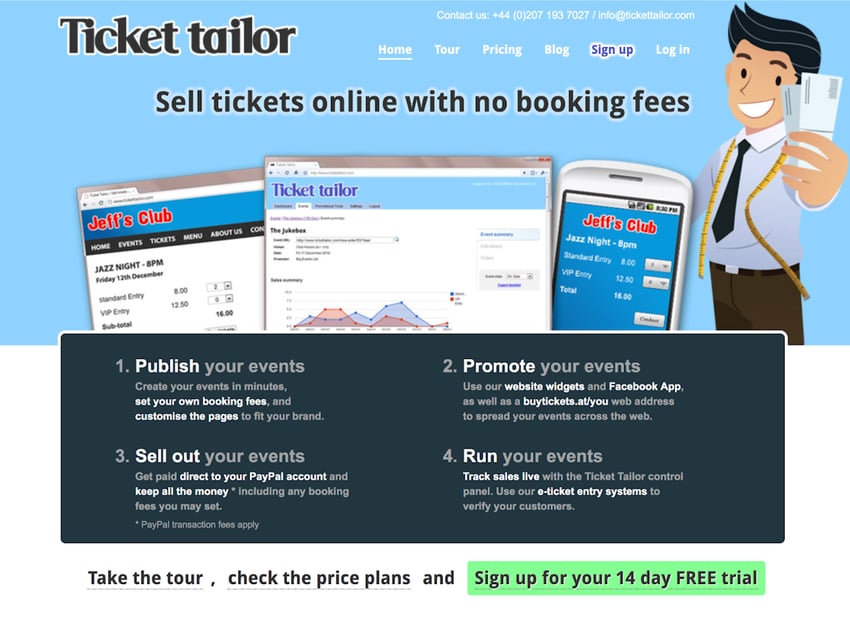 V1 of the Ticket Tailor website 2010
The idea of growth hacking wasn't as commonplace as it was now and the "predictable revenue" cold email playbook didn't exist yet. I did, however, email a lot of local music venues about the service.
This wasn't at scale, and it wasn't automated, but back then I'm sure people's inboxes weren't flooded with sales emails like they are today and so I got a fairly good response rate. It wasn't all positive, but the negative feedback was helpful all the same.
I spent a few hundred pounds on Google ads too, which I found nerve-racking, to the point that when I landed a large customer from them, I thought, 'Phew, that's paid for itself, let's leave it there'.
The local meetups allowed me to pitch what I was doing and this was great. Having just launched, it was the perfect time to get out there and talk about Ticket Tailor. I found speaking on stage nerve-racking, and I definitely wasn't amazing at it, but I had a lot to say and I put a lot of energy into it.
As well as telling people about my product, I also found networking so much easier when I had spoken on stage, as a lot of people would approach me after my talk, rather than me having to start conversations cold. I met a lot of great people and it helped get the word out.
With so much hype around funding, angels, and VCs, it was hard not to get sucked in. The idea of an investor giving me cash was very appealing (relaxing almost).
I spent a lot of time pitching for investment, even though I didn't know what I would spend the money on if I got it. It wasn't until a couple of years later that I met some entrepreneurs who had intentionally bootstrapped their business that I realized that it was not only perfectly acceptable to not have investors, but actually a really attractive path.
Once I had exceeded $1,000/mo revenue, I spent more time on the business. I hired a part-time marketing assistant, and it didn't take much longer to double our revenue. It was exciting and I was very optimistic, but it was also exhausting trying to do so much and I hadn't given any thought to a longer-term vision.
Even though the business was growing it was still a way of being able to make me a decent salary by London's standards.
Then, one day I got a call from the VP of Product at Time Out. They were looking to move into ticketing and we had a couple of meetings to see if Ticket Tailor could help them. A few meetings later and we were talking about Time Out acquiring Ticket Tailor.
To cut a long story short, Ticket Tailor was acquired by Time Out, and I spent 18 months working there as a product manager. Eventually, the Ticket Tailor integration didn't go ahead as expected, and so I left and they agreed to sell the company back to me. It was an amazing experience as it was my first time working at a company, in a team with some great people, and I was very grateful that I could take Ticket Tailor with me at the end of it.
18 months on, and Ticket Tailor was essentially in the same shape (riding at about $2,000/mo revenue) as it was before the acquisition. But I now had a new sense of purpose and a lot more experience under my belt, plus a bit of money for a deposit on a house.
Since launch, what has worked to attract and retain customers?
We've been growing steadily over ten years. There hasn't been a single very successful channel, but we have spent a lot of time searching for them.
In the early days, cold calling and cold emailing landed me my first customers. Various content strategies over the years have helped our SEO, and we were featured in a couple of popular blogs.
Inevitably the first version of your product is going to lack the features of more established competitors. Don't let that hold you back from launching as many people don't need all the bells and whistles.
We built integrations and event creators to sell tickets on Wix, and a ticket sales plugin for WordPress. Prominence in their directories helped us get discovered by people looking for ticket selling solutions.
By far and above all else, word of mouth has been and still is the most successful channel. The best thing about this is that it aligns with spending energy on building a great product – the more value the product delivers, the more word of mouth will come. The worst thing about it, on the other hand, is that we can't just dial it up. It's directly proportional to how many customers we have.
We have tried amping it with incentives but overall this hasn't worked – people want to share because they love the product rather than getting something back.
How are you doing today and what does the future look like?
At the beginning of 2020, we had two key senior team members join us: Head of Growth and Head of Ops. We built out a strategy for the first time and kicked off the year on an upward growth trajectory with targets of 1.5X of 2019.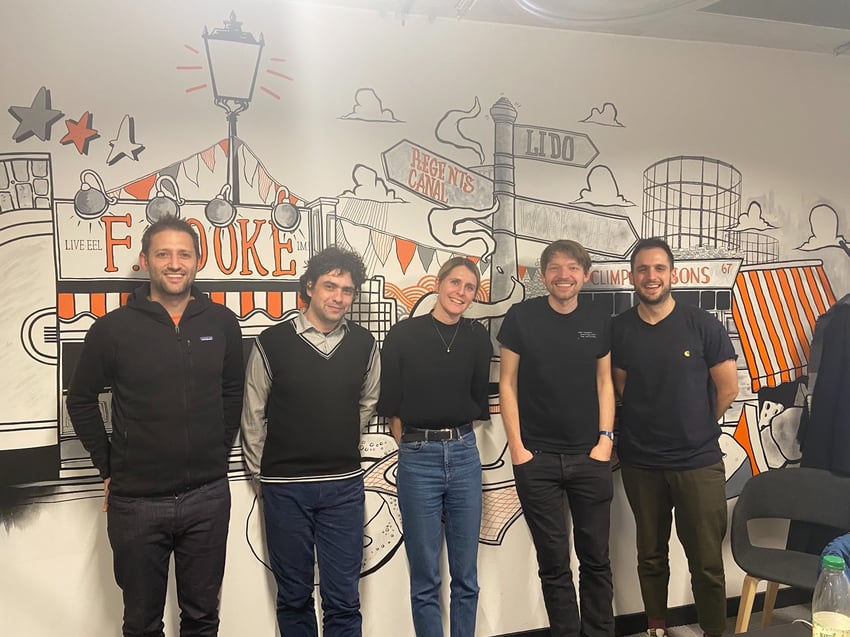 Team planning offsite Jan 2020
The year didn't turn out as expected, and when global lockdowns came into force in March, all events were canceled and ticket sales came to a standstill.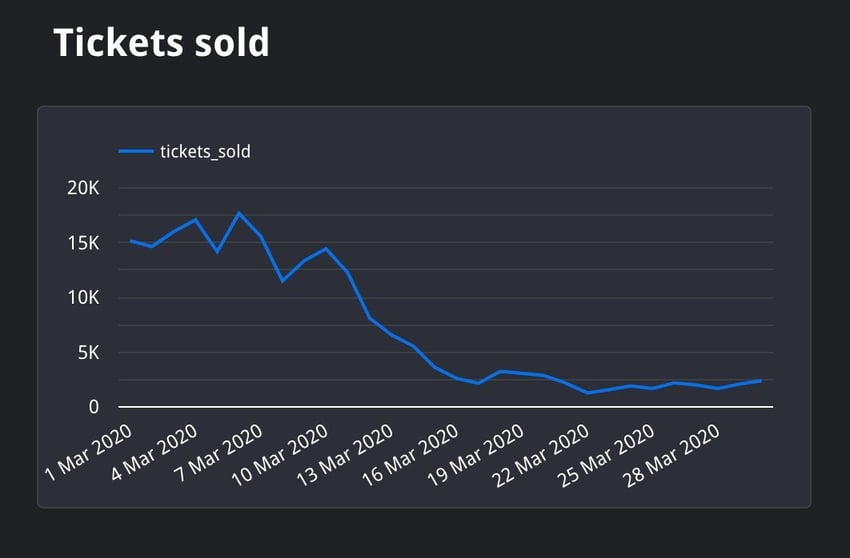 Clearly, the impact of Covid on events has had a huge impact on our business. Last year our focus immediately shifted from our growth targets to (a) making sure we can survive, (b) supporting our event creators as best as we can, and (c) exploring new opportunities should we need to pivot.
Survival
I like to keep one year's runway in the bank for rainy days, and here they came. It was a relief for me and the team to know that everyone had job security. We cut back a lot of our growth spending and we figured we could roughly break even.
Supporting event creators
To support event creators we made our service completely free for online events. Over half a million tickets were sold to online events in 2020 equating to more than $330,000 in ticket fees donated. We also set up a website called forgomyrefund.org where ticket buyers could donate their refund for a cancellation back to event creators.
Exploring new opportunities
It seemed every ticketing company in the world became a hybrid events platform, so aside from integrating with Zoom and the like we steered clear of skewing our product too much towards online events. Instead, we found that lockdowns themselves brought opportunities. Several churches contacted us about how they now needed people to preregister due to social distancing and so we launched a service called Church Ticketing.
Since then more than 500 churches have used our service in the UK and US. We also found that several tourist attractions that previously did ticket sales on the door now needed to pre-register and so we found some new business there.
We're starting 2021 in a very strong position in anticipation of events coming back.
Our team is in a great place right now. This past year has given us a great deal of focus and our vision to become the world's best-loved ticketing platform is clearer than ever with an NPS score of over 75. Plus, we've just been awarded the #1 registration platform on GetApp and the #1 event registration and ticketing software on G2Crowd.
In normal circumstances, we like to operate at a 30% profit margin, but this year we are reducing that to 5% due to revenue being down combined with an appetite to overinvest.
In the short term, we're working on supporting events coming back. Our fees are a fraction of what the likes of Eventbrite charge (and our service is far superior – something that's backed up by our ratings and reviews). We believe that event creators will be reconsidering their options, looking for alternatives to Eventbrite to save money, and we feel we're perfectly placed to support them.
As an independent business, we live by the motto: growing better, not just bigger. Last year, despite revenue being down, we prioritized bonuses for the team's hard work and we donated over $13,000 to causes that so badly need the money right now.
Through starting the business, have you learned anything particularly helpful or advantageous?
All of my advice comes from a place of being an independent business. This may not be the most relevant advice if you have VC cash to burn.
Keep things simple
My biggest piece of advice sounds obvious, but it's not easy: keep everything simple. This is critical because of simple scales with minimal resources.
To do this is, think like a designer. Look up Dieter Rams. He has designed thousands of products that do complex things but have been distilled into something simple, useful, and beautiful.
He's also written ten principles of good design and while these refer to physical product design, most of these principles can be applied to everything that goes into building a business. My favorite principle of the ten principles for maintaining simplicity is: Good design is honest. I like this idea to flow through everything we do.
Trust your gut
Trust your gut and do what feels right, not what you are told. There's so much advice out there, but it's not all right for you, and you can't do everything.
Prioritize customer experience over capturing revenue
I believe that most entrepreneurs start businesses to solve problems and create positive change, but that can easily get forgotten in a society that assumes a business only exists to make money.
Making money should (and has to be eventually) a consequence of the value that a business creates, but doesn't have to be the primary goal.
To stay true to this, we prioritize customer experience over capturing revenue. Here are some examples of how that plays out:
Every single client, even if they don't pay us a penny, gets the same access to our speedy customer support team (average response within two minutes). Many companies, including our main competitor, only provide support to those on premium plans.
We have optimized our pricing for flexibility and simplicity, not revenue maximization. There are no contracts, you just pay as you go, or buy credits upfront at a discounted price and those credits never expire.
We have made all features available to everyone, except where it costs us more to deliver them.
It's so obvious when companies prioritize revenue over experience. It's why you see spammy clickbait ads, pop-ups distracting us from what we are trying to do, tick boxes on sign up forms that trick us into doing things unintentionally, and funnels that try to upsell us things we don't want or need.
If my belief is true, companies that use these techniques have lost their way from the founder's original vision, or they have compromised on their mission to make short-term gains.
Don't get me wrong, revenue is important as you can't sustain a business without it, but it should be the consequence of both delivering value* and* a good business model. If revenue becomes your leading charge then you'd best build some moats around you because it won't take long for someone else to come along and do things better than you.
Team trips are worth every penny
One of the many great things about being a small team is that you can get away as a team once in a while (global pandemics permitting) without it being insanely complex or expensive. Of course, we didn't manage to get away in 2020 but we have done every year prior and it's an amazing opportunity to reflect, plan, celebrate and relax as a team, and it's always a highlight of the year.
Pasta making in Tuscany 2019
What platform/tools do you use for your business?
Our platform is a custom application that we have been building for over ten years, written in PHP and hosted on AWS.
As a team, we use Intercom, Typeform, EmailOctopus, Slack, Notion, Zapier, and GSuite.
What have been the most influential books, podcasts, or other resources?
Stripe is a company that I find very inspiring, and they publish an amazing magazine called Increment where they go deep on a lot of business problems, from building teams to security, to internationalization.
I also enjoy going to conferences and try to go to one or two a year. I like Business Of Software, SaaStock, Microconf, and Femtoconf.
The biggest influence for me while growing Ticket Tailor has been surrounding myself with other like-minded entrepreneurs. I have shared offices with many great solo founder/indie businesses over the years, and I've learned far more from collaborating with them than any book, podcast, or conference.
Advice for other entrepreneurs who want to get started or are just starting?
Keep optionality open
Try to avoid making decisions that you can't walk back from because it limits what you can do in the future. If a decision is reversible, make it quick, but if it's not, consider it deeply and try to kick it down the road if you can.
A good example of a one-way decision is taking funding from investors. I know that as a founder starting out, having some money in the bank account is a very comforting idea, but it comes with a lot of strings. I would never have known when starting Ticket Tailor what my priorities would be today. Fortunately, without investors, I have complete optionality and can point the business in any direction I want.
Surround yourself with good advice
For the first five years of running Ticket Tailor, I shared an office with other indie software businesses like Payhip, Mobiloud and EmailOctopus which was incredibly valuable (and a lot of fun to hang out with friends all day). We would do standups together, brainstorm ideas, share growth hacks, upvote each other's product hunt launches, and generally support one another.
An office in Hackney that we rented as a collective of indie software businesses
Once the Ticket Tailor team started growing, we moved into our own space and I found I had a huge support gap. I leaned on my friends, and my wife a lot, but that wasn't sustainable, and so I eventually found a coach.
I spend about four hours a month with him and the direction and support he gives me have transformed how I work. So much so, that now all the leadership team at Ticket Tailor get a coaching budget to enable them to work at their best.
Coaching is expensive but it's worth every penny. If you're not in a position to afford it, try reaching out to people in your field – you'll probably be surprised at how many people will be up for speaking with you.
Compensate a limited product with amazing support
Inevitably the first version of your product is going to lack the features of more established competitors. Don't let that hold you back from launching as many people don't need all the bells and whistles.
To make up for the fact that your early product is limited or maybe even buggy, compensate with amazing customer support. I have often found that when something has gone wrong for a customer, they have left feeling more delighted with a friendly response, and a quick fix than if the problem hadn't happened in the first place.
Are you looking to hire for certain positions right now?
Yes, we have open positions for full-time senior PHP developers, based in London. We are also looking for a UX product designer/front-end developer hybrid mastermind. There's no job ad for this, but if that's you, please get in touch with me: [email protected].
Where can we go to learn more?
If you have any questions or comments, drop a comment below!
-
Jonny White, Founder of Ticket Tailor
Want to start your own business?
Hey! 👋I'm Pat Walls, the founder of Starter Story.
We interview successful business owners and share the stories behind their business. By sharing these stories, we want to help you get started.
Interested in starting your own business? Join Starter Story Premium to get the greatest companion to starting and growing your business:
Connect + get advice from successful entrepreneurs
Step by step guides on how to start and grow
Exclusive and early access to the best case studies on the web
And much more!
PROMOTED
Did you know that brands using Klaviyo average a 95x ROI?
Email, SMS, and more — Klaviyo brings your marketing all together, fueling growth without burning through time and resources.
Deliver more relevant email and text messages — powered by your data. Klaviyo helps you turn one-time buyers into repeat customers with all the power of an enterprise solution and none of the complexity.
Join Brumate, Beardbrand, and the 265,000 other businesses using Klaviyo to grow their online sales.
Starter Story
Wanna see 52 business ideas you can start with less than $1,000?
Join our free weekly newsletter and get them right now.