5 Tiny House Building Business Success Stories [2022]
•
Updated: September 15th, 2022
5 Tiny House Building Business Success Stories [2022]
Start A Tiny House Building Business
People love living in small spaces. They're affordable and easy to maintain. Starting a tiny house-building business is a great way to help people, while also making money. You need to be licensed and insured to work in the state you live in, and you will also need a business license. Additionally, you will also have to research how much it costs to build a tiny house as well as what materials are needed for the project.
Tiny houses are becoming more and more popular, and they offer a unique opportunity for you to get involved in the construction industry. The tiny homes industry is expected to grow 3.57B by 2026.
Here are some real life success stories of starting a tiny house building business:
1. Tiny Away ($1.87M/year)
Jeff Yeo (from New South Wales, Victoria, Queensland, South Australia) started Tiny Away over 5 years ago.
Team
3 founders / 30 employees
Case Study
Hi! My name is Jeff and I am one of the three co-founders of Tiny Away (a Big Tiny hospitality management subsidiary, which is also co-founded by us). The Tiny Away network includes a range of comfy eco-friendly 'tiny houses' for travelers seeking alternative and unique accommodation experiences. Having already grown to over 75 private locations across New South Wales, Victoria, South Australia & Queensland, Tiny Away offers adventurous road-trippers and weekenders the chance to immerse themselves in Australia's, without compromising on comfort.
On average, we are taking in about $156,000 monthly in terms of rental revenue, not including the other streams of income, as Tiny Away is a subsidiary of Big Tiny which owns the entire tiny house ecosystem from designing to manufacturing, shipping, assembly, deployment, management, and after-sales service.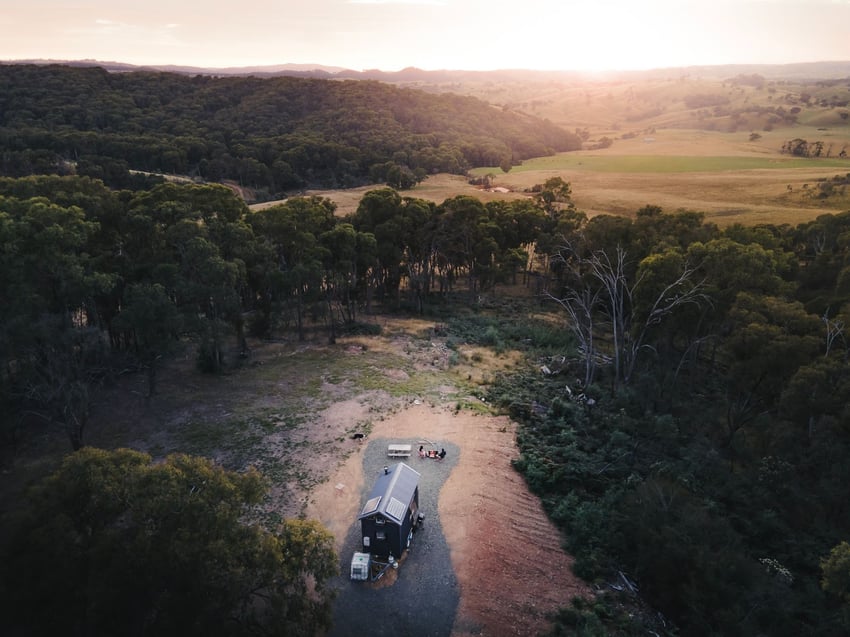 2. Boxabl ($120M/year)
Galiano Tiramani (from Las Vegas, NV, USA) started Boxabl almost 5 years ago.
Team
2 founders / 20 employees
Case Study
My name is Galiano Tiramani and I am a founder of Boxabl. Boxabl is a building construction technology company. Modern-day construction is inefficient, time-consuming, and costly. Raw materials are shipped to a construction site, exposed to the elements, and then used to build a structure by hand. Boxabl takes a different approach. The Boxabl approach mimics the automotive industry; an assembly line for houses. The result is a highly efficient, cost-effective, solution for a trillion-dollar industry.
We are also a design company. The main attraction of our product's design is that it is simple yet complex. Kind of like an iPhone. I believe simplicity is something that is often overlooked by entrepreneurs first starting. The most successful companies have simplicity at the forefront. Apple uses a simple design. Amazon started with a simple idea. Facebook started with simple code. Did their design, idea, and code evolve to become more complex over time? Absolutely. But this evolution towards complexity occurred over years by learning from failures and obtaining expertise.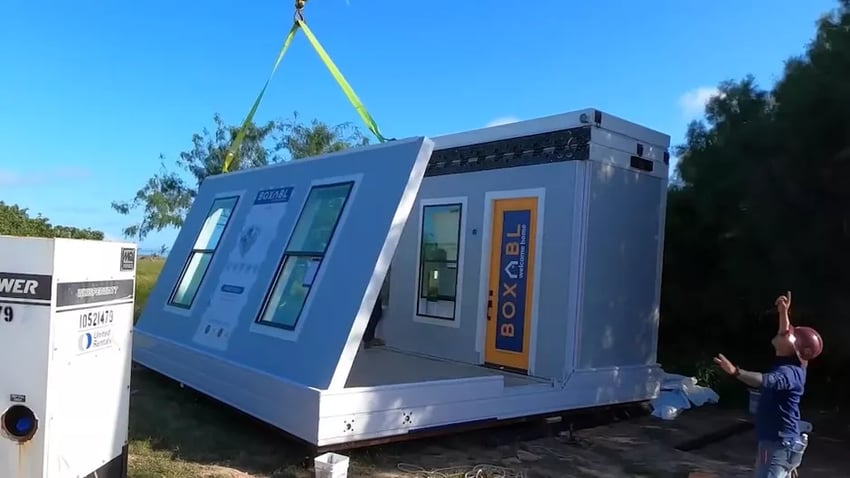 3. Tiny House Talk
Website traffic: 1.01M/month
Business rank: #73.1K
Check out their full website ➜
4. Tiny House Listings
Website traffic: 560K/month
Business rank: #91.5K
Check out their full website ➜
5. COOL Houseplans
With over 30,000 house design options, COOL House Plans has the options you need when building a new house. Check out our variety of house plans today.
Website traffic: 280K/month
Business rank: #164K
Check out their full website ➜
Want to start your own business?
Hey! 👋I'm Pat Walls, the founder of Starter Story.
We interview successful business owners and share the stories behind their business. By sharing these stories, we want to help you get started.
Interested in starting your own business? Join Starter Story Premium to get the greatest companion to starting and growing your business:
Connect + get advice from successful entrepreneurs
Step by step guides on how to start and grow
Exclusive and early access to the best case studies on the web
And much more!