How I Started A Small Online Retail Business Making $45K/Month
Carl Benson
•
Published: October 18th, 2018
Hello! Who are you and what are you working on?
I'm Carl Benson, the founder of Suffolk Latch Company. We are an online store specialising in traditional and hand forged ironmongery.
Our key item and company namesake, the Suffolk Latch, is part of our hand forged range. We have grown the range around that. Our other very popular item is the Beehive Wooden Door Knob.
We are on an upward growth curve and, despite a turbulent economic climate, we are experiencing 20% increase on turnover compared to last year.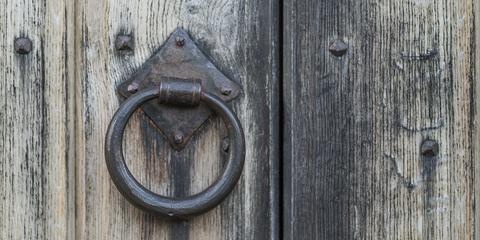 What's your backstory and how did you come up with the idea?
A firefighter for 17 years, I also co-ran a small business manufacturing mirrors & coat racks, supplying local shops and selling directly to the public at craft fairs.
The seeds of Suffolk Latch Company were sown when a problem arose with my coat hooks supplier. I discovered my £1 hooks were actually from a manufacturer in India and cost £0.18 per hook.
When building a business there are always mistakes made, but the key thing is to learn from those mistakes and see them as a opportunity rather than a failure.
Invited to visit the factory in India, I saw the commitment to quality and the skilled workmanship. Coinciding with a period of economic recession and the start of the decline of the High Street, our mirror business was already suffering badly. I saw an opportunity.
I tested the viability of Suffolk Latch Company on eBay and then Amazon. It grew from there, and we launched our website in 2007.
Describe the process of designing, prototyping, and manufacturing the product.
Sourcing our products
Sourcing the best products has taken a lot of research and international travel to ensure we have the best working relationships with our suppliers.
I have travelled in Europe and other markets but I found the Indian manufacturers to be the best for our needs. The Indian market is huge, however and it is important that you understand your product and customer before settling upon a supplier.
I continue to have yearly visits to India and they also come over to us to show us samples of new products.
Prototyping
It takes approximately 12 months from initial prototype to having a final product that is ready to sell.
A lot of our items are individually hand forged on the anvil. Once an order has been placed they have to be made one-by-one. Our customers regularly give us feedback regarding the quality of our products. We ensure our products are authentic in design and in keeping with traditional ironmongery.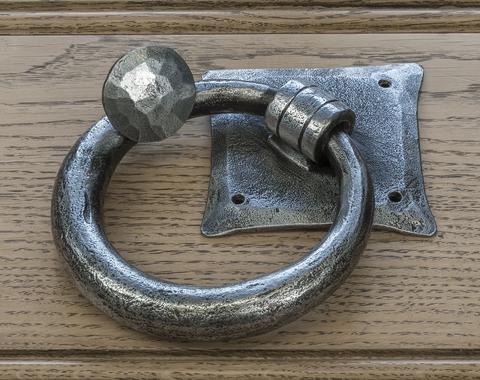 For example, we have recently added a Rustic Door Knocker to our collection and it mirrors the design of a door knocker found on the 1473 Grade I listed Ancient House in our home town of Clare.
Stock control
The key to success of this type of business is stock control. If we sell out of a particular product it can be a 9 month wait.
We are currently looking at a bespoke, in-house stock projection system that our financial director will be implementing. We have the benefit of being able to take advice from a consultant who previously worked with large organisations, projecting sales and stock levels.
We are excited to implement this as we know it will streamline our stock control.
Since launch, what has worked to attract and retain customers?
I believe in a multi-pronged approach to increasing traffic. And a high quality website. Our web developers, By Association Only have provided us with a professional website that regularly gets comments from customers regarding its ease of use and pleasing aesthetic. This is the crucial first step for organic growth.
Google ad campaigns
I started using Adwords and set the basic campaigns running after I'd researched the best keyword headings. I let this run with a fixed budget.
Only this year, after having generated several years of data with the original campaigns I set up, we employed Addpeople (one of the UK's largest digital marketing agencies) to take over our adwords account.
Since, they have taken over the management of our ad campaigns we have seen incredible ROI. For example, last month we had a massive 750% return on spend.
Reviews & social media
A combination of Yotpo and Google reviews helps with SEO and general customer interaction. People expect to see reviews now and it is an important part of your marketing campaign.
Social media is also something that cannot be ignored. The more exposure you can create, the more people are talking about your product, the better.
Blog articles
Although some blog articles are infrequently read, the key is to create as much information, as much interesting and exciting content as possible.
Poorly written, boring articles can do more damage than good. But a well written, interesting short article with high quality photos is great for SEO and giving your customers the best experience.
Our digital copywriter uses our in-house photos as well as free photos sites such as Pixaby and Unsplash.
eBay & Amazon
We still sell through eBay and Amazon and have found both of these channels a great way to drive overall success.
Having a great product
And finally, none of these platforms would be successful if our customers were not happy with our service or product. We go the extra mile to give customers information and advice. Our reviews are astounding and confirm that we are getting it right.
How are you doing today and what does the future look like?
We are aiming, long term, to drive the majority of the business through the website. So far this year we have been consistently 20% up each month on last year's revenue.
Website traffic has increased, both organically and through adwords campaigns. I cannot really break the figures down into specific attributable causes - it is a result of all of our efforts including adwords, social media, reviews, google my business, blog articles and optimization of our website.
The key is to hit all areas, not to rely solely upon adwords campaigns but also to ensure organic listing is targeted with strong SEO key phrases and excellent copy. Google Analytics is a fantastic tool and the keyword planner in Adwords has been invaluable in making sure the copy on the website includes the highest searched for key phrases.
The age demographic of our customers has tended to be 50s+, however we are also now targeting a younger customer through our marketing drive through the channels of instagram and YouTube.
Of course, none of our efforts would bring any results if we didn't have great products and first rate customer service. We get so many comments about our fantastic customer service, helpful advice and general knowledge.
Going forwards, we will look at making better use of mailchimp and giving useful information to our customers with blog articles, videos and helpful advice. We also have plans for including competitions and giveaways - something customers love.
Through starting the business, have you learned anything particularly helpful or advantageous?
In the beginning, there have been many occasions when I didn't know if I was making the right decisions - with stock numbers, with adwords spend, with the rate of growth. In the early days, I made the mistake of allowing items to be over ordered. With limited warehouse space, this was a big mistake and left us with stock that didn't sell. Healthy turnover of stock is important.
I think the best advice is in learning that you can't do it all - build a team who have specific skills and niche knowledge.
Now, I order new products tentatively, beginning with low numbers to test customer reaction. Sometimes this slow growth approach works well, but sometimes, with products that fly, we have to air freight additional stock. There really is no way around this with a completely new product as we have no real gauge for how successful it will be and the business cannot support the over-ordering of stock.
When building a business there are always mistakes made, but the key thing is to learn from those mistakes and see them as a opportunity rather than a failure.
It has taught me to keep an optimistic outlook, not to worry over the minor things that could potentially swamp me.
And to keep with my overall vision of where I want to go.
What platform/tools do you use for your business?
We run our website through the the Shopify platform, with several apps that are essential such as the google shopping feed app.
Channel Grabber has been another great decision and this works very well with our multi-channel selling model.
Yotpo is the review site we use and we have had increased sales as a result of having a review platform.
For our free 48 hour delivery we use Parcel Force and Royal Mail and their postal systems link in with channel grabber in order for us to generate postage labels on site.
What have been the most influential books, podcasts, or other resources?
Lynda has been an invaluable online site for guidance, tips and all round help with things that I needed to learn quickly and on the job.
Shopify blogs are also great for a quick read.
Advice for other entrepreneurs who want to get started or are just starting out?
I think the best advice is in learning that you can't do it all - build a team who have specific skills and niche knowledge.
Work together. That's the key. Also, don't spend all of your cash flow. Keep money in the bank for growth.
Are you looking to hire for certain positions right now?
Earlier this year my wife, Sharon, joined us as our Finance Director. Stock control and stock management is crucial for our success and she is working on an in-house formula to support growth in a sustainable and tightly managed way.
We have also recently welcomed a new customer-facing member of the team. At the moment we aren't looking to expand the team any further.
Where can we go to learn more?
I also wrote some blog posts recently:
-
Carl Benson, Founder of Suffolk Latch Company
Want to find more ideas that make money?
Hey! 👋 I'm Pat Walls, the founder of Starter Story.
Get our 5-minute email newsletter packed with business ideas and money-making opportunities, backed by real-life case studies.
Join Starter Story
See exactly how online businesses get to millions in revenue
4,818 founder case studies
Access to our founder directory
Live events, courses and recordings
8,628 business ideas
$1M in software savings