4 Restaurant Success Stories [2022]
•
Updated: September 8th, 2022
4 Restaurant Success Stories [2022]
If you love cooking and have a passion for entrepreneurship, starting a restaurant can be fun and a lucrative business.
To get started, choose a great location, and hire an excellent support team. You will need a chef to inspect the food, line cooks, waiters, and waitresses to serve the customers. No matter the restaurant type, you need great culinary and business skills, to make your dream come true.
If you plan to open a restaurant, gain insight from consumer preferences and focus on serving modern consumers what they need.
Here are some real life success stories of starting a restaurant:
1. One Life Meals ($1.56M/year)
Andrei Calinescu (from Toronto, Ontario, Canada) started One Life Meals over 9 years ago.
Team
1 founders / 29 employees
Location
Toronto, Ontario, Canada
Case Study
Hi, I'm Andrei Calinescu and I am the Founder and CEO of One Life Meals.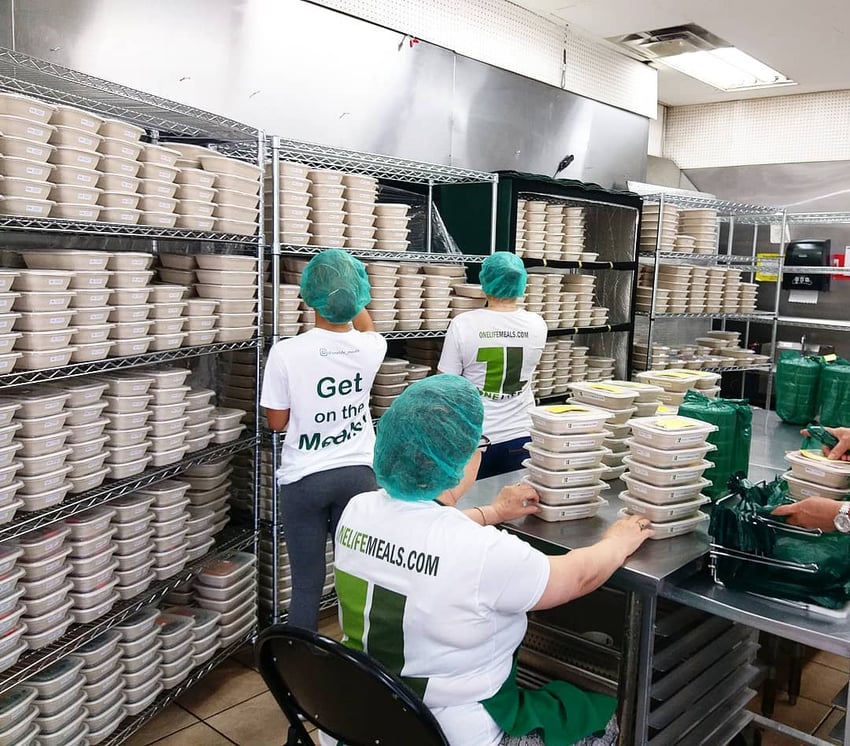 2. Rosa's Thai Cafe ($24M/year)
Alex Moore (from London, England, United Kingdom) started Rosa's Thai Cafe over 16 years ago.
Team
2 founders / 373 employees
Location
London, England, United Kingdom
Case Study
My name is Alexander Moore and I'm the co-founder and Director of Rosa's Thai Cafe. Rosa's is a Thai food restaurant business I set up with my wife, Saiphin in 2006. We now have 18 sites spread out across the UK and sell authentic modern Thai food, to the beautiful people of all shapes and sizes of the United Kingdom!
Our dishes combine homely authentic Thai food with local ingredients in a casual cafe environment. We built this business from a humble weekend market stall in the East End of London in 2006 and our current run rate revenues are now in excess of $25mil per year and growing.
3. Grain ($1M/year)
They run a full-stack service that handles all aspects of the supply chain from sourcing ingredients, preparation to delivery.
Yi Sung Yong, Ernest Sim, Gao Rifeng, and Isaac Tan (from Singapore) started Grain almost 9 years ago.
Team
4 founders / 60 employees
Case Study
Sung along with three other co-founders — Ernest Sim, Gao Rifeng, and Isaac Tan — founded Grain in 2014. It is Food and Beverage Services brand based in Singapore.

It's a multi-brand online restaurant that offers ready-to-eat meals, meal plans, catering services, packaged drinks, and more.

Grain's mission is to provide wholesome nutritious meals packed with lots of flavors that one can eat daily without compromising their health or making a hole in the pockets.

The founders at Grain are all die-hard Marvel fans and their store also has a line of Marvel merchandise for their customers.

In 2015, Grain was among the first few cloud kitchens to provide food to customers without a physical location. Their goal is to transform lives through memorable culinary encounters.
Read the full story on vulcanpost.com ➜
4. Shake Shack ($740M/year)
In less than 20 years, Shake Shack has transformed from a small hot dog stand into a gourmet burger and milkshake chain that operates in over 270 locations around the world.
Daniel Meyer (from New York, NY, USA) started Shake Shack over 18 years ago.
Team
1 founders / 3386 employees
Case Study
Daniel Meyer established Shake Shack in 2004. When it started, he used to just sell hot dogs from a cart in Madison Square Park.

Meyer has gradually transformed the hotdog cart into a kiosk-style restaurant that serves gourmet burgers, hot dogs, milkshakes, and crinkle-cut french fries.

In less than 20 years, Shake Shack has grown from a single hot dog stand to a global fast food chain with over 270 locations.

Shake Shack offers a lively & fun community hangout place with wide appeal thanks to its fresh, high-quality, and delicious food at an incredible price.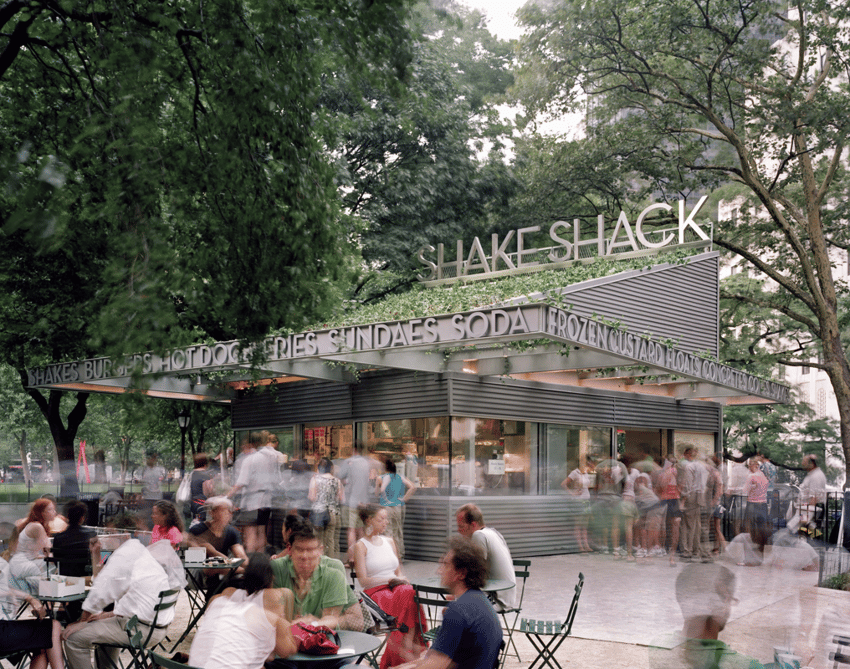 Read the full story on successstory.com ➜
Want to start your own business?
Hey! 👋I'm Pat Walls, the founder of Starter Story.
We interview successful business owners and share the stories behind their business. By sharing these stories, we want to help you get started.
Interested in starting your own business? Join Starter Story Premium to get the greatest companion to starting and growing your business:
Connect + get advice from successful entrepreneurs
Step by step guides on how to start and grow
Exclusive and early access to the best case studies on the web
And much more!