5 Mobile Personal Trainer Success Stories [2022]
•
Updated: October 20th, 2022
5 Mobile Personal Trainer Success Stories [2022]
Become A Mobile Personal Trainer
Do you love helping people through their fitness journey? If you want a great side hustle to earn extra income, consider becoming a personal trainer.
The fitness trainer side hustle can be an adamant industry to earn good money. However, once you develop a reputation as a good trainer, you can get more clients through referrals. You need to register for the certification course to start offering personal trainer services .
To attract your first clients, consider online advertising, and seek referrals from every customer.
Here are some real life success stories of starting a mobile personal trainer:
1. Live Fit ($720K/year)
Chris Anderson (from Overland Park, Kansas, USA) started Live Fit almost 12 years ago.
Team
1 founders / 1 employees
Location
Overland Park, Kansas, USA
Case Study
Hey everyone! I am Chris and in March 2011 I started Live Fit. Live Fit is a personal training company that was created to change the standards in the personal training industry. Early on I focused on building a company that is not only based on results, as most fitness companies are, but that is also focused very heavily on relationships. Relationships create trust, trust creates buy-in, and buy-in leads to the accountability and dedication it takes to get results.

2. The LOOK Fitness ($480K/year)
Bryan Greene (from Newport Beach, CA, USA) started The LOOK Fitness almost 7 years ago.
Team
1 founders / 3 employees
Case Study
I am Bryan Greene, I own and started The LOOK Fitness in Newport Beach, California.
The LOOK Fitness is currently making $53,000 per month and growing monthly, fighting back from the hardships we've endured. We moved from our original location as we outgrew our first location and survived a drawn-out build-out that was supposed to take only two months, which took one year and eight months, and COVID in Southern California with some of the most strict closures.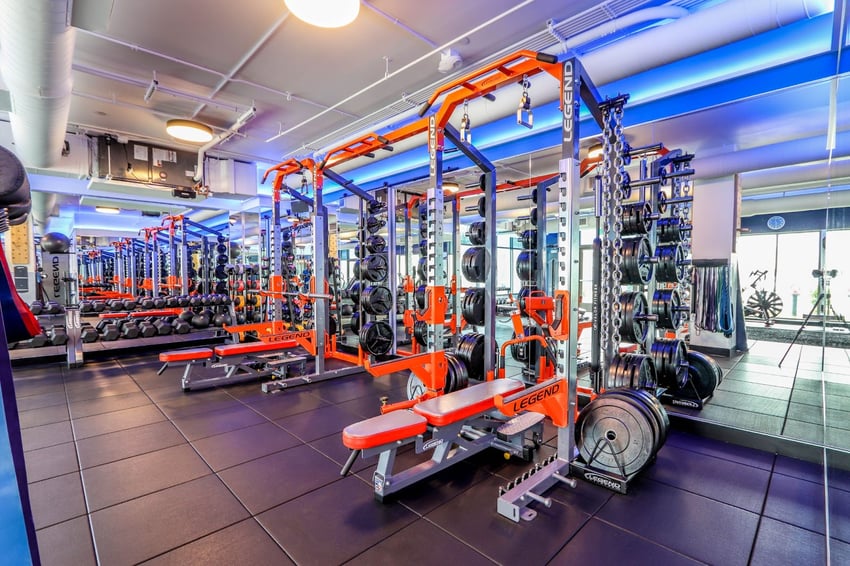 3. Prepmedians ($415K/year)
Today I'm very happy to have Kalyan on the show. Kalyan runs Prepmedians.com where he helps kids crush the SATs and ACTs in a widely entertaining way.
He uses sketch comedy videos with real Broadway actors to help kids master every topic and it is literally the most creative way to teach that I h…
Kalyan Mazumder (from Austin, TX, USA) started Prepmedians almost 4 years ago.
Team
1 founders / employees
Case Study
Kalyan Mazumder founded Prepmedians on the premise that every student should enjoy prepping time studying for the SAT/PSAT/ACT.
Kalyan uses his background as an actor to create interesting, funny, and interactive videos that will help people learn without the monotony of a conventional classroom.
After watching a video created by the team just once, students show a 9% statistically significant improvement in their baseline question sets.
To date, Prepmedians has assisted millions of students across the globe to accomplish their dream scores.
They use TikTok as one of their main social media channels to connect with people and build a community of Prepsters. Currently, Prepmedians has $361K followers on TikTok and 7.4M post likes.
Listen to the full podcast on podcasts.apple.com ➜
4. BioFit ($240K/year)
John Zarbock (from St. Louis) started BioFit about 4 years ago.
Team
1 founders / 3 employees
Case Study
My name is John Zarbock. I am the CEO and Founder of BioFit. I started my business in November of 2018 in St. Louis, Missouri. We build better humans by providing them with the most effective, efficient, and safe exercise on the planet. We do this through the High-Intensity Training (HIT) methodology mostly by leveraging the Adaptive Resistance Exercise (ARX) machines. They are designed to achieve exercise results in as little as 20 minutes a week by performing not only each rep and set near perfectly but also allowing for the maximum amount of intensity every moment of every session in the safest way possible while giving each client real-time feedback on progress and performance. We deploy a simple success formula: Work + Rest = Growth.
We currently have approximately 125 clients and our average monthly revenue is $20k. We have about an 80% closing ratio and our client retention is over 70%. The intricacies of the business have been very dynamic as I have served more than half of my time operating it while on Active Duty for the Army. I am currently deployed overseas in Kuwait so there have been challenges in growth and scale but we have grown year over year in both memberships and revenue despite having a skeleton crew of dedicated team members and partners in the last two years.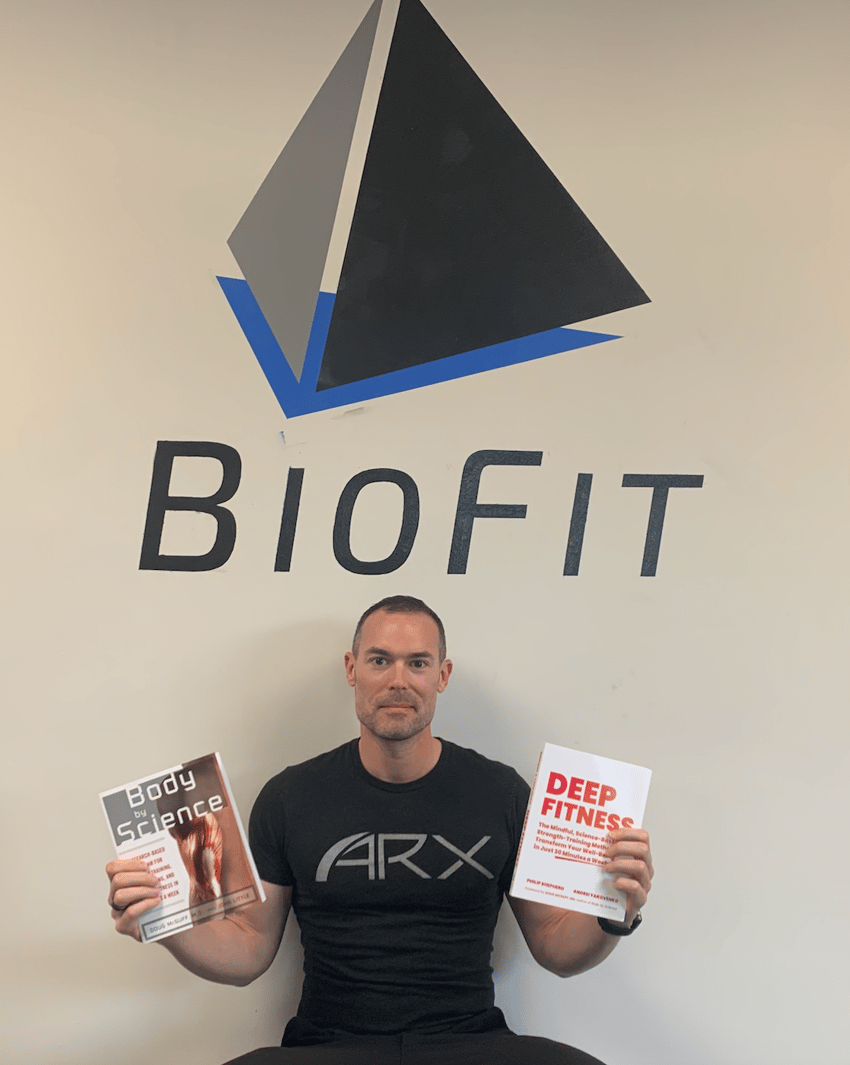 5. Future ($100M/year)
Today's guest is a long-time listener. When I heard how big his company Future has gotten, my head almost blew off. Rishi Mandal is the founder of Future, which offers customizable personal training with your own fitness and wellness coach.
Rishi Mandal and Justin Santamaria (from San Francisco, CA, USA) started Future almost 6 years ago.
Team
2 founders / 327 employees
Case Study
Future, a company founded in 2017 by Rishi Mandal and Justin Santamaria offers personalized personal training with a fitness and wellness coach.
This eminent fitness company is doing 100M in revenue.
Future has raised $75 million in funding, which it will put toward marketing and hiring more personal trainers.
Subscribers to Future are matched with coaches who communicate with them daily and monitor their workouts on an apple watch.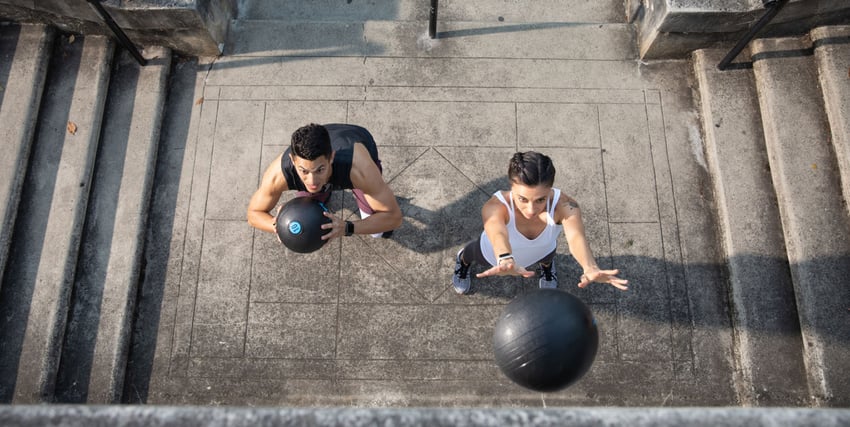 Read the full article on gothammag.com ➜
Want to find more ideas that make money?
Hey! 👋 I'm Pat Walls, the founder of Starter Story.
Get our 5-minute email newsletter packed with business ideas and money-making opportunities, backed by real-life case studies.