Thank you Klaviyo for sponsoring Starter Story ❤️
Turn one-time buyers into repeat customers. Try the platform loved by 265,000 brands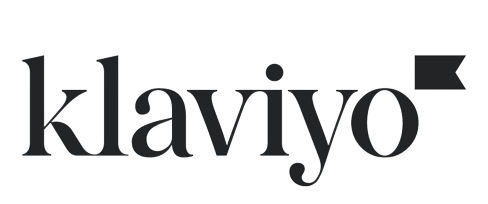 The 49 Best Business Ideas In Barbados [2022]
•
Updated: June 21st, 2022
Interested in starting a business in Barbados in 2022?
We put together 49 of the best businesses you can start in Barbados today.
In this list of ideas, you can find:
Home-based businesses to start in Barbados
Profitable online business ideas
Unique business opportunities for Barbados
Low investment business ideas (under $5k to start)
Easy businesses you can start in Barbados today
For each business idea, we'll show you real-world examples, revenue expectations for each idea, + a step-by-step on how to start your small business in Barbados.
Here's the full list:
1. Start an online advertising agency ($410K/month)
An online advertising agency provides business owners with a wide range of marketing services to help them reach targeted customers and consequently increase product or service sales.
Services offered by online advertising agencies include creating ads, planning marketing campaigns, deciding the best platforms for reaching the target audience, and analyzing performance to help businesses make strategic marketing and advertising decisions.
Luis Camacho started Fantôm Agency, a online advertising agency, over 4 years ago:
2. Start an online fitness business ($15.8K/month)
Thinking of starting an online fitness business?
Online fitness is growing rapidly in popularity because it's convenient, affordable, and accessible to everyone. The best part is that you don't have to leave your home to start
Starting an online fitness business can be a great way to make money and help people. When you start an online fitness business, you don't have to worry about overhead costs like rent or maintaining a physical location - all you need is a computer and internet connection to get started.
Ryan Milton started TeamFFLEX, a online fitness business, over 8 years ago:
3. Start an affiliate marketing business ($290K/month)
Are you looking for a side hustle that will pay you a passive income? Affiliate marketing is one of those side hustles that will pay you well over the long-term.
To get started, learn how to find the right product and find the right brand to partner with. You may prefer becoming an affiliate marketer for an eCommerce store or partner with a manufacturer, and market their products for a commission.
Patrick Hess started AFH Media LLC, a niche blog, over 7 years ago:
4. Start an IT company ($5K/month)
Marvin Collins Hosea started Apps:Lab, a IT company, over 5 years ago:
5. Start a travel agency ($138K/month)
Are you a passionate traveler with entrepreneurial skills? Then starting a travel agency can be a great career choice for you.
As a travel agency, you'll be responsible for providing all the travel and tourism-related services such as accommodation, transportation, sightseeing, tour guides, local adventure, etc.
Starting an online travel agency is a lot easier than you might think. You'll need to perform market research, get a few necessary certifications (such as your IATA number), study competition, build a website, and do proper marketing.
Marissa Daniels started Spread Your Wings Travel, a travel agency, over 3 years ago:
6. Start a clothes business ($125K/month)
Starting a clothing manufacturing business can be a lucrative and great opportunity. In fact, clothing manufacturing is expected to grow due to increase demand for quality clothing items around the world.
It's important that you first determine your niche in the clothing manufacturing world, whether that be streetwear clothing, fitness and athletic, or leisure.
Donovan Mathews started Bryden Apparel, a fashion supply business, about 8 years ago:
7. Start a shipping company ($20K/month)
A shipping company can be a great business to start. You can get the support and training that you need to run a successful small business. You may already have some of the resources at hand. This could include what you need to transport goods and a vehicle or two that you can use to get these materials from point X to point Y.
Shipping is a crowded industry. Starting your own shipping company isn't as hard as it used to be. With the explosion in eCommerce, there's an increasing demand for small package shipping. Becoming a shipping company entrepreneur has its rewards. Shipping is an area where there's a lot of potentials to earn bounties, it serves as a good source of income.
Dvir Edri started Car Shipping Calculator, a shipping company, over 11 years ago:
8. Start a voice over service ($40K/month)
Mony Raanan started Voice Crafters, a voice over service, over 13 years ago:
9. Start a mobile photography ($40.1K/month)
Want to start your own photography business? You're not alone. With the rise of social media and photo-sharing, blogging, and online retailing, it's never been easier to start making money behind your camera.
There are photographers shooting weddings, creating images for ad campaigns, freelancing for magazines, touring the world taking photographs of destinations — the list is endless!
Tsour Lee Adato started Product Photography Studio, a mobile photography , ago:
10. Start a financial consulting business ($12K/month)
Evan Bleker started Net Net Hunter, a financial consulting business, over 9 years ago:
11. Start a virtual assistant business ($176K/month)
Virtual assistants support businesses, teams, or individuals by performing administrative tasks remotely.
As more businesses outsource more roles, the demand for virtual assistants is growing rapidly. You can find employment opportunities across a wide span of industries.
Julmar Grace Locsin started FVA Business Consultancy, a career coaching business, ago:
12. Start a graphic design business ($43.8K/month)
Graphic designers create logos, brochures, ads, and other marketing materials for companies and organizations. They also design websites and other digital content, including social media graphics.
Graphic designers may specialize in one type of design (such as print or web design), or they can be generalists who do everything from logo design to social media graphics.
Starting a graphic design business can be one of the most rewarding things you'll ever do. It's not easy, but if you're passionate about design and want to make a living from it, starting your own graphic design business is a great way to go.
Scott Tarcy started caddesignhelp.com, a graphic design business, over 7 years ago:
13. Start a real estate business ($146K/month)
T. Cory Lewis started T. C. Lewis & Co. Real Estate, a real estate business, over 16 years ago:
14. Start a blog ($16.7K/month)
In recent years, blogging has become a highly sought-after & lucrative Business. This is location-independent business is a creative outlet to reach a broader audience. According to Optinmonster's list of blogging statistics and facts:
Blogs have been rated as the 5th most trustworthy source of gathering online information.
77% of internet users read blogs.
Each month, approximately 409 million people view more than 20 billion pages.
Originally blogging started as an online journal, but today it is a highly profitable career option. Many people are choosing blogging as their full-time career and are earning their bread and butter from this profession.
If you want to start blogging as a side hustle or as a full-time profession, first choose a niche you will enjoy writing about and have a content strategy ready. Then, create a mailing list, and decide on a good blog posting routine to keep your audience engaged.
Michelle Schroeder started Making Sense of Cents, a finance blog, almost 11 years ago:
15. Start a SEO agency ($1.19M/month)
An SEO agency is a company that provides search engine optimization services to businesses. The function of an SEO agency is to help businesses rank higher in the search engines through organic or paid means.
SEO is a rapidly growing industry, with experts across all aspects of the field already making six-figure incomes and expecting to see these types of earnings grow dramatically over the next few years.  Getting into SEO today, before it gets too saturated, will allow you to establish a strong base in a new career, with a great chance for success.
It's easier than ever to start your own SEO agency. The tools are there and the competition isn't as stiff as it used to be. If you're considering starting an SEO or digital marketing agency it might be a good idea to learn how other digital agencies succeed.
Alan Silvestri started Growth Gorilla, a SEO agency, about 4 years ago:
16. Start a language translation service ($275K/month)
Cédric Sigoire started DEMAN Übersetzungen , a language translation service, about 7 years ago:
17. Start an online video editing business ($4K/month)
Sabba Keynejad started VEED, a online video editing business, almost 4 years ago:
18. Become a mobile personal trainer ($30K/month)
Do you love helping people through their fitness journey? If you are looking for a great side hustle to earn extra income, consider becoming a personal trainer. The fitness trainer side hustle can be an adamant industry to earn good money. However, once you develop a reputation as a good trainer, you can get more clients through referrals. You need to register for the certification course to start offering personal trainer services. To attract your first clients, consider online advertising, and seek referrals from every customer.
Chris Anderson started Live Fit, a mobile personal trainer, over 11 years ago:
19. Become an interior designer ($110K/month)
Interior design involves making indoor spaces safe, functional, and beautiful by determining space requirements and selecting essential and decorative items such as colors, lighting, and materials.
The global luxury interior design market is growing at a CAGR of 9.0%. The growth metrics show there is great potential for entrepreneurs targeting households.
If you are starting a luxury interior design business, focus on style and specialty. Add valuables with creative professions such as interior design, so you stand out from the rest. Ensure you hire the right people and hone the brand identity.
Remember, the path to a successful interior design business is often riddled with trial and error.
Annemarie diSalvo started diSalvo Interiors, a interior designer, ago:
20. Become a proofreader ($2K/month)
Proofreading business is a service that helps customers review their written work, and ensure it is ready for publication. Typically, a proof reader corrects any grammatical errors and ensures the written piece meets any relevant style guide. If you plan to start a professional proofreading business, make sure you possess the following skills:
Have a great grasp of grammar
Ability to correct mistakenly capitalized words
Familiarity with the proper use of capitalization
Use spell-checkers to flag misspelt words
Proofreading is a great way to enhance content quality. With the increased use of written content marketing to reach wider market, the demand for professional proofreaders increases tremendously. Professional proofreaders earn an average of $12/hr. and $30/hr.
Therefore, whether you are looking for a great side hustle idea or simply looking for ways to increase your income, consider proofreading as a business.
Lenny Bron started The Blog Proofreader, a proofreader, about 6 years ago:
21. Become an airbnb host
If you have an extra room that is not in use, short-term rentals like Airbnb hosting can be a profitable side hustle. You can list your room on Airbnb for $40 per night and generate enough income to take care of your recurring bills. To start Airbnb host side hustle, decide the rental arrangement you want, set up the space, create your Airbnb listing, and market the space.
Gary Fox started Host Butlers, a airbnb management company, almost 7 years ago:
22. Become an IT consultant ($2.1K/month)
An IT consultant is an external analyst in charge of evaluating a company's IT systems and helping them meets its business objectives. IT consultants analyze and diagnose a company's IT infrastructure, understand the client's needs, and design solutions to help companies' IT problems.
Dan Khadem started Access Database Support, a IT consultant, over 10 years ago:
23. Start a freelancer platform ($1.21M/month)
Freelancer platform is a place where people come with skills and services to offer and people come who need those skills and services. So we can say freelancer platforms are a marketplace for sellers and buyers of services and skills.
The freelancing industry is growing rapidly and it's becoming a popular career option for people who are "non-traditional" employees. The global Freelance Platforms market size is expected to reach $6.7B by the year 2025. While working on a full-time job, freelancers simultaneously work on a freelance career. The platforms available online help them to increase their business by attracting new clients.
With all of the businesses looking for help on their websites, it would be a good idea to start a freelancer platform. Freelance platforms do well because people have jobs that need to be done and businesses have the resources to pay for the job at hand.
Al Caan started CloudDevs, a freelancer platform, over 2 years ago:
24. Start a content writing company ($30.2K/month)
It's never been easier to make money doing freelance content writing.
Dani Mancini started Scribly.io, a content writing company, almost 4 years ago:
25. Start a waste management business ($100K/month)
Waste management is a booming industry with a lot of potential for growth. Waste management companies are in charge of collecting and transporting waste from households, businesses and other sources. They also collect recyclable materials and sell them to recycling centers.
The market for waste management is huge, but it may be difficult to enter due to the high capital requirements. However, if you have the resources and expertise, there's a lot of opportunity in this industry.
Dustin started SOCO Waste, a waste management business, over 5 years ago:
26. Start a podcast ($36.6K/month)
Do you have knowledge and passion that you'd love to share with other people? Or perhaps you are a content creator and looking for ways to expand your revenue streams? If you match any of these criteria, then becoming a podcast host could be the perfect opportunity for you.
Podcasts are the new radio. Podcasting is one of the fastest-growing mediums for online audio, and it's not expected to slow down any time soon. But unlike traditional radio, podcasts are driven by content creators who have a passion for sharing stories with their listeners.
One of the main benefits that come with starting a podcast is the minimal investment needed to get started. All you need is a computer or phone with a microphone and a way to host it online. You can even create one on your own website if you want.
Jeremy Enns started Counterweight Creative, a podcast, about 6 years ago:
27. Start a tutoring business ($110K/month)
Starting a tutoring side hustle is a great way for teachers and students to earn extra income every month. If you consider becoming a tutor, find an ideal tutoring niche, and craft a tutoring website. Find your tutoring clients and market your side hustle online. You can choose to offer online tutoring as a part-time engagement or a full-time engagement.
Adam Shlomi started SoFlo Tutors, a tutoring business, over 3 years ago:
28. Start a dropshipping business ($12K/month)
Dropshipping allows you to start your online e-commerce store without stock-keeping. Therefore, you do not need huge capital, and the risk is minimal because the manufacturer is responsible for the inventory and ships it directly to the customer. Therefore, your responsibility remains marketing and offering customer service. To succeed, you need a mastery of online marketing and a focus on improving customer experience.
Kamil Sattar started E-commerce Mentoring , a business coach, over 5 years ago:
29. Start a niche web design business ($63.8K/month)
Niche web design business focuses on a specialized market such as law, home improvement, videography, fashion, etc. typically, when a web designer niches down their services, they are simply choosing to concentrate on one industry and create websites for businesses within the particular niche. To become a niche web designer, consider honing the following skills and personal qualities:
Visual design, HTML, CSS, JavaScript
Strong communication skills
Analytical thinking and problem-solving skills
Teamwork and research skills
Attention to detail
Narrowing your focus to a particular niche gives you a higher chance at becoming a recognized expert and places you in a better position to charge more for your services.
Scott Bishop started Up And Social, a niche web design business, about 8 years ago:
30. Start an online course sales business
Rahul Alim started Custom Creatives, a online course sales business, over 17 years ago:
31. Start a stock video business ($10K/month)
Eduard Stinga started VideoPlasty, a stock video business, over 5 years ago:
32. Start a pet company
Starting a pet business requires a lot of hard work and dedication, but it's well worth it. Not only will you be able to spend more time with your pets, but you'll also be able to provide them with a better life.
There's no shortage of products or services you can offer when starting a pet business. From food to toys to grooming services—the list goes on and on!
You can offer these services at home or another location that suits you best (such as at an animal shelter). This means that not only will you be able to make money doing something you love while also helping others—but you'll also get the flexibility needed to do it all from wherever works best for both yourself and your customers (who might not always have time or transportation).
If you love animals and want to make a living from your passion, starting a pet business might be the perfect fit for you.
Melodi Landi started Furry Fellas Pet Service LLC, a dog walking business, about 16 years ago:
33. Start a candle business ($210K/month)
The candle industry is one of the fastest-growing industries in the world.
Candle making was one of the first industries to be industrialized, and now up to 90% of all candles are made by machinery. Yet most of us still make our own candles from home, creating a demand for handcrafted, high quality candles from candle manufacturers even in today's automated world.
A candle business is a worthwhile idea for an entrepreneur who wants to make some extra money in their free time from the comfort of their own home. There are many opportunities for this type of business if you consider it seriously.
DShawn Russell started Southern Elegance Candle Company, a candle business, over 6 years ago:
34. Start a car rental business
Gretchen Bayless and Taylor Hood started ROAMERICA, a RV rental business, over 6 years ago:
35. Start a webinar hosting business ($897K/month)
Philip Baretto started tiiny.host, a web hosting service business, almost 3 years ago:
36. Start a hotels business
If you are considering starting a hotel, then it is time to set your plan into action. There are five key elements to understand if you want to succeed in this industry: location, size, budget, experience, and market demand.
Here are some tips to consider prior to forming a hotel:
Name your business
Decide on a marketing strategy
Start by renting out a room in your home.
Hire a business capital broker
Try AirBnB
Make a marketing plan
Offer complementary services
37. Start a proposal software app ($570K/month)
A proposal software app is a program that streamlines the process of creating, sending, and closing proposals, quotes, contracts, and other sales documents. The common users of proposal apps include consultants and business executives who want to generate a personalized and professional-looking proposal. A good example of a proposal software app is Proposify
In creating your proposal app, first, understand how the target users interact with their proposals. Then, provide them with a suite of options so they choose ones that they feel convenient to use. Ensure your software enables the user to produce sleek business proposals quickly.
Typically, the proposal software should be intuitive for any user and should include critical automation and support client interaction tracking, to make proposal creation easy. Build a great product that solves your customer's pain.
Finally, set up a customer support team that will be directly responsible for guiding customers through the onboarding process, and work towards retaining and expanding accounts.
Kyle Racki started Proposify, a proposal software app, over 9 years ago:
38. Start a social media management business
Amanda Shepherd started Social Media Manager Society, a career coaching business, almost 2 years ago:
39. Start a telecommunications business
40. Start a mobile phone cases & accessories kiosk business
JP Brousseau started Phone Loops, a phone case business, over 8 years ago:
41. Start an in-home senior care business
Gareth Mahon started The CareSide, a in-home senior care service, almost 5 years ago:
42. Start an online retail store business
Michael Hagen started Hagan Ski, a ski touring gear, almost 12 years ago:
43. Open source library
Open-source libraries become a widely used method of software development, stories from some of the top names in the field can help you with your development or help build your confidence in adopting this methodology for your own projects.
Open-source libraries have a lot to offer the world of programming. The potential for improvement and simplification of a wide range of computer applications is huge. However, with so many options available, how are developers and architects to see which ones are right for them? Following open-source library success stories that could help you determine your best options.
John Leider started Vuetify, a web development business, about 5 years ago:
44. Start a hotel booking platform
The explosively popular Airbnb, as well as countless similar services, has proven that the market for home and apartment rentals is growing rapidly. As an entrepreneur with a love of travel, you see an opportunity to extend this same model to hotels. That's why you start a hotel booking platform, a place where travelers can search for and book accommodations around the world.
The market size of the online hotel booking platform industry worldwide amounted to nearly $518B in 2020. Starting a hotel booking platform can be so interesting as an idea that can grow rapidly. It doesn't require any license, no inventory — only mobile phones, internet connection, and some motivation to succeed.
45. Start a youtube channel
For anyone looking to start a successful YouTube channel, there are plenty of YouTube channel success stories that can be used as inspiration and encouragement. YouTube has an established monetization system and boasts incredible popularity, making it a potential platform for revenue generation.
In this article, we'll look at different approaches you can use to help promote your channel and grow your viewers. While there's no quick and easy way to success, you can take these tips to build your own YouTube Channel Success story. If you love content creation, you can capitalize on YouTube`s popularity to earn an extra income.
If you are looking to join the Youtube partner program to monetize your channel, you will need to reach a minimum of 1,000 subscribers and 4,000 watch hours in the previous 12 months.
Chhavi Agarwal started Mrs Daaku Studio, a youtube channel, about 4 years ago:
46. Start a restaurant
Beth Baxter started Camper Cafe, a restaurant, about 11 years ago:
47. Start a dating app
A mobile dating app is one of the most popular mobile-only businesses for creating an ecosystem and generating revenue. But, with the help of a powerful development team, you can surpass all your competitors and create a sleeker end product than anyone else in this market.
Dating apps have made their way into an industry that was gaining enough traction. The online Dating Market size was valued at $7.35B in 2020 and is projected to reach $10.87B by 2028.
48. Start a kids store
The kid's store business is a large market attracting millions of annual global sales and steady growth. If you plan to start a kids store business, you can specialize in clothing, toys, and accessories or sell all of these in one store.
Research the local market to discover what is appealing, and find the best suppliers. Define a business model and apply for applicable licensing. For kids apparel stores, a physical storefront acts as an anchor and helps build a local customer base. An online store will help you reach a wider market as you supply to those outside your locality.
49. Start a virtual call center business
Jaime Nacach started Virtual Latinos, a outsourcing business, over 4 years ago:
Did you know that brands using Klaviyo average a 95x ROI?