Thank you Klaviyo for sponsoring Starter Story ❤️
Turn one-time buyers into repeat customers. Try the platform loved by 265,000 brands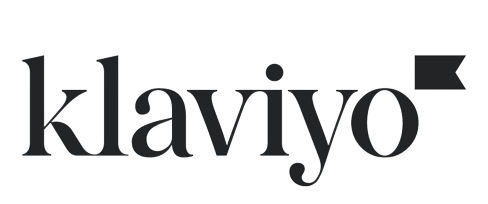 The 25 Best Business Ideas To Start In Indonesia [2022]
•
Updated: June 21st, 2022
Interested in starting a business in Indonesia in 2022?
We put together 25 of the best businesses you can start in Indonesia today.
In this list of ideas, you can find:
Home-based businesses to start in Indonesia
Profitable online business ideas
Unique business opportunities for Indonesia
Low investment business ideas (under $5k to start)
Easy businesses you can start in Indonesia today
For each business idea, we'll show you real-world examples, revenue expectations for each idea, + a step-by-step on how to start your small business in Indonesia.
Here's the full list:
1. Start an explainer video business ($63K/month)
Andre Oentoro (from Córdoba) started Breadnbeyond, a explainer video business, almost 14 years ago:
2. Start a software business ($14.3K/month)
Philip Young (from Indonesia) started Session, a software business, almost 2 years ago:
3. Develop a mac app ($66.7K/month)
Wilbert Liu (from Indonesia) started Mumu, a mac app, over 2 years ago:
4. Become a business coach ($39.5K/month)
Are you thinking of starting a career as a business coach?
Becoming a business coach can be a great way to help aspiring entrepreneurs while earning a healthy income. If you have skills in specialized business fields such as marketing, e-commerce, stress management, or leadership, then you may want to consider becoming a coach.
Many small-business owners are finding it hard to get started, grow, and succeed. As a business coach, your job will be to help entrepreneurs identify new opportunities and take advantage of the ones they already have.
Lydia Lee (from Ile-de-France) started Screw The Cubicle, a business coach, almost 8 years ago:
5. Start a furniture business ($124K/month)
The furniture industry involves the design, manufacture, and sale of various types of furniture for household and commercial purposes. With the increase in flexible workspaces and the growth of the real estate industry, the demand of the furniture business has also boosted in recent times.
According to a consumer survey, millennials are now the largest furniture buying demographic. In fact, young consumers are willing to buy picture-perfect unique furniture items where they are willing to pay extra for the perfect design but not only they expect free delivery but they also want quick delivery.
The furniture business is easy to start and does not require high investments. However, it is first important to know your niche for example office, domestic or home furniture or luxury items.
The business owner should set up a manufacturing unit, purchase the tools and machinery, and hire skilled staff to design and create the final product. The owner will also require the business license and registration depending on the number of employees hired at the manufacturing unit and the size of the business.
There are several factors that need to be considered before starting a furniture business, for example:
The raw materials: Furniture can be created using variety of materials like metal, plastic, rattan, wood, and even silver. The most preferred is the wood furniture. Wood is strong, durable and usually, one lengthy plank of wood can create one piece of furniture.
Gathering local clients: It is important the a small business should first go local in order to understand the expenses. In order to avoid huge transportation and delivery expenses, the local clients will be more profitable.
Social media following: Business owners can use social media marketing to promote their business and also become more aware of their target audience.
Logo and branding: Creating a unique brand and logo helps you connect with customers emotionally and promote recognition.
Shipping rates and inventory management
The furniture business needs a lot of preparation and prior knowledge. It is advisable to take business classes, learn about your local market, and make a solid business plan. In general, if your products are unique and one of a kind, consumers will be willing to pay a higher, including the shipping cost.
However, if your products are similar to other retail sellers, the competition will be higher, this is when the business owners should set up the discounts and low shipping rates in order to attract more customers.
Sasha Weekes started Timber Grove Studios, a woodworking business, about 5 years ago:
6. Start a crowdfunding platform ($203K/month)
Raising money for your project can be difficult. Crowdfunding is one way to get funding through a large number of smaller investments. If you have some expertise in a particular area that may be useful to other people, there's no better time to take action. The crowdfunding revolution is happening right at your fingertips.
Crowdfunding has exploded over the past year, and you need to be a part of it. The Worldwide crowdfunding market share is expected to increase by $240B from 2021 to 2026. Crowdfunding is one of the quickest ways to get funding and build your brand.
Howard Marks started Kosmos Innovation Centre, a crowdfunding platform, over 9 years ago:
7. Start a mobile app development business ($79.2K/month)
Mobile app development is the process of creating software applications that run on mobile devices. These apps can be used for a variety of purposes, including games, productivity, and social networking.
To start a mobile app development company, you need to have strong technical skills and be able to develop high-quality software. You should also have a good understanding of how to market and sell mobile apps.
It's no surprise that the mobile app industry is booming. The average Mobile APP Developer salary is $101,982 per year, or $49.03 per hour. These days, you can even get your foot in front of millions by developing video game apps!
The recent trends in mobile app development are moving toward Augmented Reality (AR) and Virtual Reality (VR). These new technologies are providing businesses with new ways to engage with their customers.
Starting a mobile app development business is a great way to enter the world of software development. This type of company is growing in popularity as businesses are looking for ways to reach their customers through mobile apps.
Rob Bentley started The Jed Mahonis Group, a iPhone app, over 10 years ago:
8. Start a food truck ($125K/month)
Food trucks are a highly profitable business that offers customers a variety of meal options. This basically operates on a large vehicle equipped with kitchen and food products.
The initial expense of setting up a food truck business is quite low when compared to that of a restaurant. The basic expenses to start a food truck business are as follows:
Food truck : There are various truck brands available in the market based on your requirements. However, to save cost, you can also buy a second-hand commercial truck that is less than 5 years old along with the insurance. In general, a commercial truck can cost between $50,000 to $90,000.
Kitchen equipment: It is advisable to buy new equipment as they are mostly electronic items, in order to cut down the maintenance cost.
Licenses & Permits: The cost of license and permit and other fees vary from state to state.
Staff: To run a food truck, a maximum of 2 chefs are required. The average salary of a food truck cook can vary from $28,000 to $75,000 for an experienced chef.
Marketing: promotion and marketing your food truck business through social media or a website.
In order to start a food truck business in a particular city, it is mandatory to check what kind of food trucks are already operating in your city.
Jeffrey Mora started Food Fleet, a food truck, over 10 years ago:
9. Start an ecommerce platform ($304K/month)
Jean-Loup Karst started Secret, a ecommerce platform, over 3 years ago:
10. Start a travel consulting business
Travel consultants offer clients advice on all things related to travel, including destinations, airfare, accommodations, and activities. Be it flights or even cruises, you can bridge the gap between customer and service provider with a travel consulting business.
You can actually start a travel-related consulting business without being an expert in the travel industry. The U.S. travel and tourism industry generated $1.9 trillion in economic output; supporting 9.5 million American jobs and accounting for 2.9% of U.S. GDP. At 14.5% of international travel spending globally.
Traveling the world is a dream that a lot of people have. Starting a travel consulting business is an awesome way to create a passive income, travel the world, and help others at the same time. Travel consulting is one of your best ways to start a business on the side, to earn more money.
Manoj Tulsani started Rayna Tours, a tour company, over 16 years ago:
11. Become a business consultant ($5K/month)
Christos Kritikos started Emerging Humanity, a business startup instruction business, almost 5 years ago:
12. Start a hotels business
If you are considering starting a hotel, then it is time to set your plan into action. There are five key elements to understand if you want to succeed in this industry: location, size, budget, experience, and market demand.
Here are some tips to consider prior to forming a hotel:
Name your business
Decide on a marketing strategy
Start by renting out a room in your home.
Hire a business capital broker
Try AirBnB
Make a marketing plan
Offer complementary services
13. Start a stock investing business ($4K/month)
Luciano Viterale started Ticker Nerd, a email newsletter business, over 1 year ago:
14. Start an insurance information business
Emenike Emmanuel started Entrepreneur Business Blog, a marketing agency, almost 6 years ago:
15. Start a family business
Kyle Cox started Blindster, a dropshipping business, over 11 years ago:
16. Start a content writing company ($30.2K/month)
It's never been easier to make money doing freelance content writing.
Dani Mancini started Scribly.io, a content writing company, almost 4 years ago:
17. Start a bed and breakfast business
Bed and breakfasts have been around for a long time. Owners interact with customers while they benefit from affordable lodging. Travelers nowadays have a high interest in experiencing local culture, ready to take on the adventure of meeting and interacting with others from different backgrounds and perspectives in order to get a unique taste of how a small town or even neighborhood might live. The great thing about a starting at home B&B is that you don't need a degree in business. You only need enough capital to purchase essential items needed to open your very first one.
Listed are the steps to start a bed and breakfast business.
Plan your business plan
Secure needed permits, licenses, and certifications
Hire Staff
Open a bank account for business transactions
Prepare your business for operation -Promote your business
18. Start a fashion accessories brand ($35.1K/month)
Fashion accessories are an integral part of our wardrobes and are chosen specifically to compliment a person's outfit.
Typical fashion accessories include footwear, apparel, jewelry, wallets, handbags, hair accessories, and watches.
The global fashion accessories market is projected to grow at a CAGR of 12.3% during the forecast period (2021 - 2026).
Eric Morton started Cuff Style, a fashion accessories brand, over 3 years ago:
19. Start a crypto loan service
Crypto loans are a great alternative to traditional loans. They are quick, transparent and have low-interest rates. However, they can be difficult to apply for, because they require the borrower to provide more information than traditional loans.
A crypto loan service creates a personalized experience for clients who borrow crypto loans. You can make their process smooth, transparent and efficient by providing them with a complete loan application, matching them with the right lender, and executing their loan quickly.
You can launch your own crypto loan service on this platform
20. Start an axe throwing business ($70K/month)
Throwing axes is a great way to relieve stress, bond with friends and coworkers, and even make some money.
Axe throwing is a new and exciting activity that is growing in popularity, especially for corporate or business events.
James Anderson started Forged Axe Throwing, a axe throwing business, over 5 years ago:
21. Start a security dogs training business
Guard dog businesses are becoming very popular, particularly in areas that have high levels of crime.
First, you must identify the local dog owners in your area, which is easy to do with the help of social media sites, such as Facebook and Nextdoor. You can even offer to hold training classes at the local community center or park.
The first steps in setting up your guard dog business are to:
Establish your LLC or business
Get the Necessary Permits & Licenses for your Guard Dog Business
Get Guard Dog Business Insurance
22. Start a real estate marketing agency
If you're a marketing whiz, starting your own real estate marketing agency could be the perfect business idea for you. As a real estate marketing agency, you'll be responsible for creating and executing marketing campaigns for clients in the real estate industry. This could include tasks like developing marketing materials, managing social media accounts, and conducting market research.
To be successful in this business, you'll need to have strong marketing and people skills. You'll also need to be comfortable working with a variety of clients. If you have these skills, starting your own real estate marketing agency can be a great way to make money in the real estate industry.
The salaries for those in the Real Estate Marketing industry are varied. The average earnings hover around ₹21lakhs, but can reach up to 50 lakh rupees depending on your qualifications and experience level.
The current trend of people searching for properties online is making the real estate marketing agency more popular than ever. In order to market a property effectively online, real estate agents need to work with a marketing agency that knows how to do just that. This trend is only expected to continue, so now is a great time to get involved in the real estate marketing business!
This is a great business idea for those with strong marketing skills. You can work with a variety of clients, which can be great for networking and building your business.
Aleksandr Lanin started Bloomy Lab, a real estate marketing agency, almost 3 years ago:
23. Start a pet sitting business
A pet sitter is a professional who provides daily care for pets while the pet owners are at work or on vacation. The pet sitter's duties include:
Cooking special meals for pets as instructed by pet owners.
Reporting any behavioral issues to pet owners.
Playing with the pets to encourage their mental and physical stimulation.
One of the advantages of working as a pet sitter is that it's not a stressful career. You also get to work with different animals while enjoying a work-life balance.
24. Start a personal shopper business
Do you have great taste? Are you an expert in getting the best deals? No item is impossible to find for you? If you're answering 'yes' to all these questions, then you might do great as a personal shopper.
Dmitriy Peregudov started GiftBasketsOverseas.com, a personalized gift business, about 15 years ago:
25. Open source library
Open-source libraries become a widely used method of software development, stories from some of the top names in the field can help you with your development or help build your confidence in adopting this methodology for your own projects.
Open-source libraries have a lot to offer the world of programming. The potential for improvement and simplification of a wide range of computer applications is huge. However, with so many options available, how are developers and architects to see which ones are right for them? Following open-source library success stories that could help you determine your best options.
John Leider started Vuetify, a web development business, about 5 years ago:
Did you know that brands using Klaviyo average a 95x ROI?