4 Mac App Success Stories [2022]
•
Updated: September 8th, 2022
4 Mac App Success Stories [2022]
Are you a passionate and skilled mobile app developer? You can start an Apple app development business as a part-time or a full-time job and earn from your passion.
According to a report published in CIO magazine, Mobile app developers are among the top 10 most in-demand technology jobs. In addition, the US Bureau of Labor Statistics, app developer jobs will grow by 22% over the next decade.
Therefore, starting a mobile app coding business can be a rewarding business. iOS app developers mostly use Swift and Objective-C programming languages.
Here are some real life success stories of starting a mac app:
1. Astropad ($2.4M/year)
Matt Ronge (from Minneapolis, MN, USA) started Astropad almost 9 years ago.
Team
2 founders / 16 employees
Case Study
My name is Matt Ronge and I'm Cofounder and CEO at Astropad. At Astropad, we make software and hardware tools for creative people. Our two main products are Astropad Studio and Luna Display.
My cofounder Giovanni Donelli and I started the company in 2013 and through bootstrapping we've grown the team to 16 people across 5 countries. Our first year selling products was 2015 where we made $500,000 and we've grown that to $3.4 million in revenue last year.

2. Mumu ($1.8K/year)
Wilbert Liu (from ) started Mumu over 2 years ago.
Team
1 founders / 0 employees
Case Study
Hi everyone! 👋🏼 My name is Wilbert, and I'm from Indonesia. Currently, I run Mumu for macOS. It's an emoji picker that enables you to find the right emoji using synonyms. Our customers are the power-user of macOS.
I've tried to make software products a few years ago, but nothing hits the mark as Mumu. I didn't expect it'd 10x my target revenue when I launched it at the beginning of July. I said to myself, "If I make $100 through this launch, I'll consider it as successful." Thank God the result has surpassed my innocent expectation. Now I made around $1,600 in total revenue.

3. Lotus ($252/year)
Vadim Demedes (from Khmelnytskyi, Khmelnytskyi Oblast, Ukraine) started Lotus almost 2 years ago.
Team
1 founders / 0 employees
Case Study
Hey, my name is Vadim, I'm a software engineer working at a valley startup. I'm creating Lotus - a Mac app for managing GitHub notifications without stress. Lotus is for open-source maintainers like myself, who struggle to keep up with a constant stream of notifications.
I launched Lotus last week and I've earned $261.74 so far! I know it's not a lot, but this is my first money as an indie developer, so it feels big to me anyway!
4. DisplayBuddy ($7.2K/year)
Siddharth Gupta (from Singapore) started DisplayBuddy over 1 year ago.
Team
1 founders / 1 employees
Case Study
Hello! I'm Siddharth, an iOS engineer based in Singapore, and I just crossed $5000 in revenue from my first indie app DisplayBuddy, which I've been working on alongside my full-time job.
DisplayBuddy is a Mac app that lets you control external displays connected to your Mac directly from your menu bar - no need to touch those clunky monitor buttons! The app first shipped in Feb 2021 - 15 updates & zero advertising later, I'm at 900 happy customers.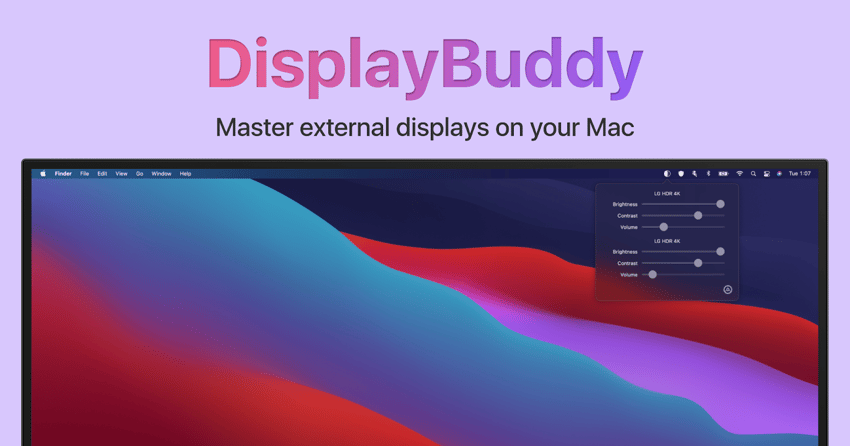 Want to start your own business?
Hey! 👋I'm Pat Walls, the founder of Starter Story.
We interview successful business owners and share the stories behind their business. By sharing these stories, we want to help you get started.
Interested in starting your own business? Join Starter Story Premium to get the greatest companion to starting and growing your business:
Connect + get advice from successful entrepreneurs
Step by step guides on how to start and grow
Exclusive and early access to the best case studies on the web
And much more!