5 Travel Consulting Business Success Stories [2022]
•
Updated: November 13th, 2022
5 Travel Consulting Business Success Stories [2022]
Start A Travel Consulting Business
Travel consultants offer clients advice on all things related to travel, including destinations, airfare, accommodations, and activities. Be it flights or even cruises, you can bridge the gap between customer and service provider with a travel consulting business.
You can actually start a travel-related consulting business without being an expert in the travel industry. The U.S. travel and tourism industry generated $1.9 trillion in economic output; supporting 9.5 million American jobs and accounting for 2.9% of the U.S. GDP. At 14.5% of international travel spending globally.
Traveling the world is a dream that a lot of people have. Starting a travel consulting business is an awesome way to create a passive income, travel the world, and help others at the same time. Travel consulting is one of your best ways to start a business on the side to earn more money.
Here are some real life success stories of starting a travel consulting business:
1. Rayna Tours ($6M/year)
Manoj Tulsani (from Dubai, Dubai, United Arab Emirates) started Rayna Tours almost 17 years ago.
Team
2 founders / 670 employees
Location
Dubai, Dubai, United Arab Emirates
Case Study
Manoj: Kamlesh Ramchandani and I (Manoj Tulsani) are the founders of Rayna Tours and Travels. Fueled by our deepest interest in travel and entrepreneurship, we kicked off our business journey a decade ago from a small travel counter inside a five-star hotel in Dubai.
Kamlesh: We've been in the industry for over a decade and have now become a niche provider of destination management services in Dubai. As a one-stop, customer-oriented business for all travel needs, our main organizational goal is to design and craft travel services and packages in such a way that each of them ideally responds to the dynamic market trends as well as our clients' specific travel requirements. We offer our full suite of travel solutions through our wholly-owned Rayna Group.
2. Flight Expert Bangladesh ($18M/year)
SALMAN BIN RASHID SHAH SAYEEM (from Dhaka, Bangladesh) started Flight Expert Bangladesh almost 6 years ago.
Team
3 founders / 60 employees
Case Study
Hello, I am Salman Rashid, Founder & CEO of Flight Expert. It is the first-ever online travel agency in Bangladesh. Our uniqueness was to build a state-of-the-art online travel agency with services focusing on Bangladesh primarily. This country has never before enjoyed taking assistance from any online travel agency.
However, the best part is that we achieved 50% more revenue in October 2021 than our pre-covid highest number on sales in a month, interestingly, and we are aiming to hit breakeven by March 2022 if all goes well in the market.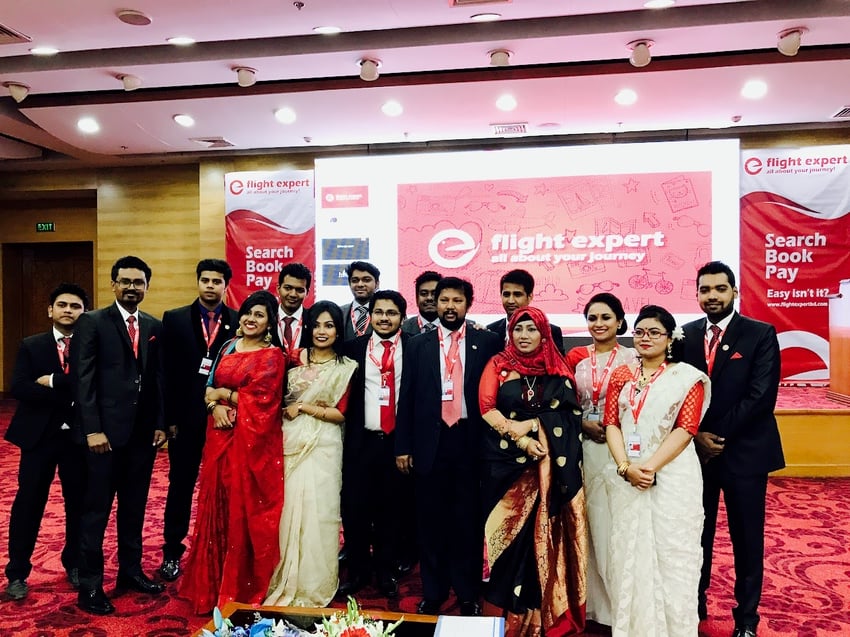 3. ClaimCompass ($6M/year)
Alexander founded ClaimCompass, which helps travelers get paid when airlines mess up their flights. In 2016, they raised $200k and they've kept growing.
Case Study
Alexander founded ClaimCompass, which helps travelers get paid when airlines mess up their flights. In 2016, they raised $200k and they've kept growing.
4. CuddlyNest ($2.8M/year)
Ritesh Raj (from Orlando, Florida, EE. UU.) started CuddlyNest almost 6 years ago.
Team
2 founders / 72 employees
Case Study
I'm Ritesh Raj, the co-founder, and COO of CuddlyNest, an accommodation booking platform for travelers. I have a travel tech background of over 13 years—so I've been at it since 2009!
That means focusing on all kinds of travelers, who are looking for all kinds of property types, with all kinds of budgets. Our inventory currently includes over four million properties of all types in 80k+ cities!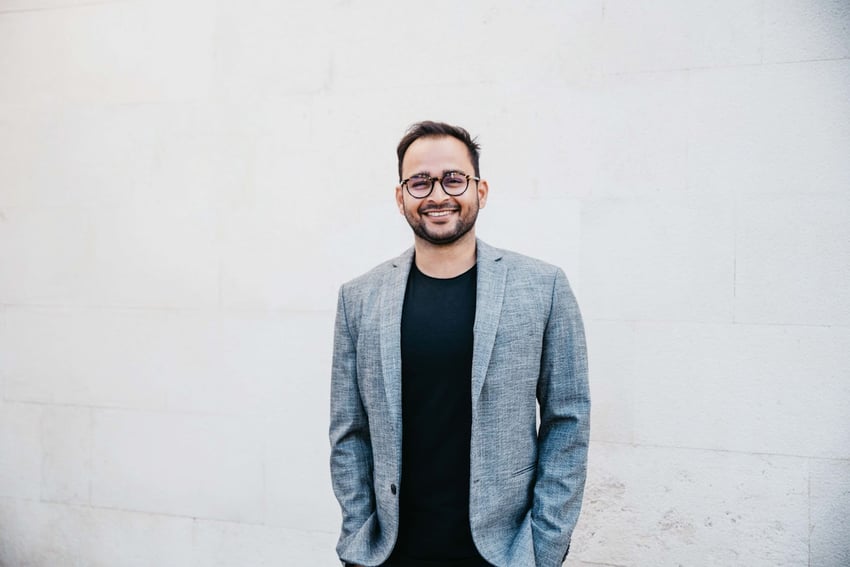 5. RoundAbout Travel ($6M/year)
Last week I asked him a few questions I thought you might be interested in – specifically about his fast growth and success in a really competitive industry.
Mark and Amy Trim (from Norwood SA, Australia) started RoundAbout Travel over 14 years ago.
Team
2 founders / 1 employees
Case Study
Mark and Amy Trim, life partners & business owners, founded RoundAbout Travel in 2008 as Australia's first round-the-world airfare specialist.
Their journey started in August 2008 when they first got their license amid the GFC. They sold about $900,000 in the first year and have since increased that to an annual turnover of over $6 million.
Their head office is in Norwood, South Australia, and they operate as a national online travel agency. RoundAbout Travel offers both economies & business class trips around the world.
Mark started this online travel company at 23, quitting his job as a travel agent. After 14 years, they have expanded to 5 brands and now have more than $50 million annual revenue.
Read the full story on blogtyrant.com ➜
Want to find more ideas that make money?
Hey! 👋 I'm Pat Walls, the founder of Starter Story.
Get our 5-minute email newsletter packed with business ideas and money-making opportunities, backed by real-life case studies.