Thank you Klaviyo for sponsoring Starter Story ❤️
Turn one-time buyers into repeat customers. Try the platform loved by 265,000 brands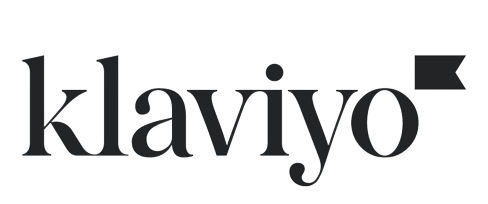 25 Unique Business Ideas That Will Make You Money [2022]
•
Updated: June 16th, 2022
Looking for a business idea that will set you apart from the competition?
We put together a list of the most profitable unique business ideas that anyone can start today!
Some of these are pretty weird and crazy business ideas, but that is actually what makes them successful.
If you're looking to do something original, then this list is for you.
Here's the list:
1. Start a dog walking business ($54K/month)
Do you love dogs? If yes, you can turn your love for animals into a lucrative side hustle that can help you pay extra toward your mortgage, save for a vacation, or even clear that student's loan.
If you choose to offer dog walking services as a side hustle, you could earn an average income of between $10,000 and $30,000 per year. As a dog walker, sitter or boarder, you offer your services to dog owners looking for a caregiver for their puppy. Register on a legitimate dog-walking app and create a compelling profile to get started.
Melodi Landi started Furry Fellas Pet Service LLC, a dog walking business, about 16 years ago:
2. Create a board game ($4.5K/month)
Creating your own board game can be a fun, challenging and rewarding activity. Games are an integral part of our culture and are played by all walks of life.
You can create a board game from scratch with some basic knowledge of programming, or several hours of practice. Board games are easy to manufacture, can be created from home, and can become very popular and profitable businesses.
Travis Hancock started Facade Games, a board game, over 7 years ago:
3. Invent a hangover cure ($105K/month)
56% of drinkers have experienced a hangover! That's a lot of people dealing with headaches, nausea and general lethargy. The good news is that there is an entire industry devoted to curing hangovers.
Eddie Huai started Flyby, a hangover cure product, over 5 years ago:
4. Create an online course ($117K/month)
Online course businesses are one of the fastest-growing online business models. Creating an online course is an awesome way to generate extra income because it allows you to monetize the knowledge you already have. More people are taking online courses every day, and the COVID pandemic has accelerated that, with some online learning platforms having seen 15-folds growth in the number of users.
Another advantage is that these new platforms are so easy to use for instructors that you don't have to worry at all about the tech side of the business. You just need to focus on creating exciting content that is informational & engaging at the same time.
Rasmus & Christian Mikkelsen (or Mikkelsen Twins) started Mikkelsen Twins, a online course, about 4 years ago:
5. Start a city maps business ($3.5K/month)
Businesses around the world generate billions in revenue by selling city maps online. Most of these maps are sold on popular e-commerce websites like eBay and Amazon.
Love Regefalk started Mapsery, a city maps business, over 4 years ago:
6. Start an axe throwing business ($70K/month)
Throwing axes is a great way to relieve stress, bond with friends and coworkers, and even make some money.
Axe throwing is a new and exciting activity that is growing in popularity, especially for corporate or business events.
James Anderson started Forged Axe Throwing, a axe throwing business, over 5 years ago:
7. Become a professional cuddler ($8.8K/month)
Imagine being a professional cuddler for a living. Getting paid to snuggle your clients may sound strange, but this type of service has been in high demand over the last few years.
Think of 'snugglers' as a more personal therapist. They get paid for many services: hugging their clients, listening to their problems, coaching them, comforting & reducing stress, cooking and eating meals together and more.
Samantha Varnerin started Snuggle with Sam, a professional cuddler, almost 6 years ago:
8. Create tiny homes ($156K/month)
People love living in small spaces. They're affordable and easy to maintain.
The tiny homes industry is expected to grow 3.57B by 2026.
Jeff Yeo started Tiny Away, a travel booking app, over 5 years ago:
9. Build treehouses ($63.5K/month)
Dustin Feider started O2 Treehouse, a construction company, almost 18 years ago:
10. Start a cat cafe business
Cat cafes are a growing trend in the United States. They are a place where people can come together to enjoy the company of cats, drink hot beverages and eat yummy treats, all while the cats roam the cafe. The Cat Café is a great business because there are minimal costs involved with owning the animals, and keeping cats fed and happy is quite low maintenance.
11. Start a glamping business
Glamping is the ultimate in eco-chic these days. A glamorous twist on camping, glamping feels more like a 5-star hotel and less like roughing it.
You could turn your backyard into a campground that earns money every day.
12. Start a sensory deprivation tank business
Experience total isolation and float your way into blissful serenity. The sensory deprivation tank business has been growing, 20-25% as of a few years ago.
As our lives become more chaotic and stressful, people will continue to look for ways to destress, and float tanks might be one way that they pull out their wallets.
13. Start a pet hotel business
Over 60M households own dogs or cats in the United States. What happens when they leave town or go on vacation? Pet boarding is a lucrative industry that can be served locally in any state or city across the world.
14. Start a cat treats brand ($30K/month)
Spyq Sklar started Cat Sushi, a cat treats brand, almost 7 years ago:
15. Start a puppet fabric store ($10K/month)
Laurie Nickerson started Puppet Pelts, a puppet fabric store, over 9 years ago:
16. Start a weighted blankets brand ($239K/month)
Elizabeth Grojean started Baloo Living, a weighted blankets brand, over 4 years ago:
17. Start a golf simulators business ($500K/month)
Igor Vainshtien started 24/7 Golf, a golf simulators business, almost 6 years ago:
18. Start a respirator mask business ($90K/month)
Michael Vahey started Breathe Healthy, a respirator mask business, almost 13 years ago:
19. Start a flight tours business ($759K/month)
Corey Rust started Envi Adventures, a flight tours business, about 5 years ago:
20. Start a hammock brand ($40.1K/month)
Ben Hancock started Maca, a hammock brand, about 5 years ago:
21. Start a discount travel website ($163K/month)
Garth Adams started I Know The Pilot, a email newsletter business, about 6 years ago:
22. Start a knife sharpening service ($200K/month)
Marc Lickfett started Knife Aid, a knife sharpening service, almost 3 years ago:
23. Start a food truck ($125K/month)
Food trucks are a highly profitable business that offers customers a variety of meal options. This basically operates on a large vehicle equipped with kitchen and food products.
The initial expense of setting up a food truck business is quite low when compared to that of a restaurant. The basic expenses to start a food truck business are as follows:
Food truck : There are various truck brands available in the market based on your requirements. However, to save cost, you can also buy a second-hand commercial truck that is less than 5 years old along with the insurance. In general, a commercial truck can cost between $50,000 to $90,000.
Kitchen equipment: It is advisable to buy new equipment as they are mostly electronic items, in order to cut down the maintenance cost.
Licenses & Permits: The cost of license and permit and other fees vary from state to state.
Staff: To run a food truck, a maximum of 2 chefs are required. The average salary of a food truck cook can vary from $28,000 to $75,000 for an experienced chef.
Marketing: promotion and marketing your food truck business through social media or a website.
In order to start a food truck business in a particular city, it is mandatory to check what kind of food trucks are already operating in your city.
Jeffrey Mora started Food Fleet, a food truck, over 10 years ago:
24. Become an interior designer ($110K/month)
Interior design involves making indoor spaces safe, functional, and beautiful by determining space requirements and selecting essential and decorative items such as colors, lighting, and materials.
The global luxury interior design market is growing at a CAGR of 9.0%. The growth metrics show there is great potential for entrepreneurs targeting households.
If you are starting a luxury interior design business, focus on style and specialty. Add valuables with creative professions such as interior design, so you stand out from the rest. Ensure you hire the right people and hone the brand identity.
Remember, the path to a successful interior design business is often riddled with trial and error.
Annemarie diSalvo started diSalvo Interiors, a interior designer, ago:
25. Start a blog ($5.8K/month)
Starting your own blog can be an exciting, rewarding, and challenging experience. Blogs give you a great way to connect with your readers, grow your brand and develop an audience of people interested in the topics you cover.
There are over 600 million blogs on the internet. The average person spends 37 seconds reading a blog post. 2/3 of people's main reason for blogging is income. The average time spent on writing a post is increasing by the year and The average length of a blog post is now 1,269 words.
Natalie Kay Smith started Sustainably Chic, a blog, almost 8 years ago:
Did you know that brands using Klaviyo average a 95x ROI?
Get $10K-$20M in e-commerce funding.
Clearco is the world's largest e-commerce investor. We're here to help you grow your business with data-driven, bias-free funding options, available within 24 hours.
We're not a bank or a traditional VC. We don't collect interest. We don't take your equity. It's your business. You should own 100% of it.
Learn more ➜