5 Knife Sharpening Service Success Stories [2022]
•
Updated: September 15th, 2022
5 Knife Sharpening Service Success Stories [2022]
Start A Knife Sharpening Service
Every household has a bunch of knives in it. All those households have dull knives that may need sharpening to serve the owners well. Therefore, there is already a market for your knife sharpening business. To start the business, drive down the road, knock and ask the homeowners if their knives need sharpening.
Here are some real life success stories of starting a knife sharpening service:
1. Knife Aid ($2.4M/year)
Marc Lickfett (from Malibu, California, USA) started Knife Aid about 3 years ago.
Team
5 founders / 20 employees
Location
Malibu, California, USA
Case Study
I am Mikael Soderlind, I started Knife Aid in January 2019. Knife Aid is a mail-in knife sharpening service, modernizing an antique service by giving anyone who mails in their cutlery access to a master knife smith using the highest quality in techniques and materials to revive your knives.
As of January 2020, we are currently trading at $250,000 per month and have seen a steady increase month over month and continue to see the same in this coming year. Some of the main reasons for our success are that we are a service that pretty much every American home is in need of. Creating a business that speaks to the masses ultimately leads to great success. We have also had tremendous PR just this past year including top national publications and TV shows including Shark Tank and The View.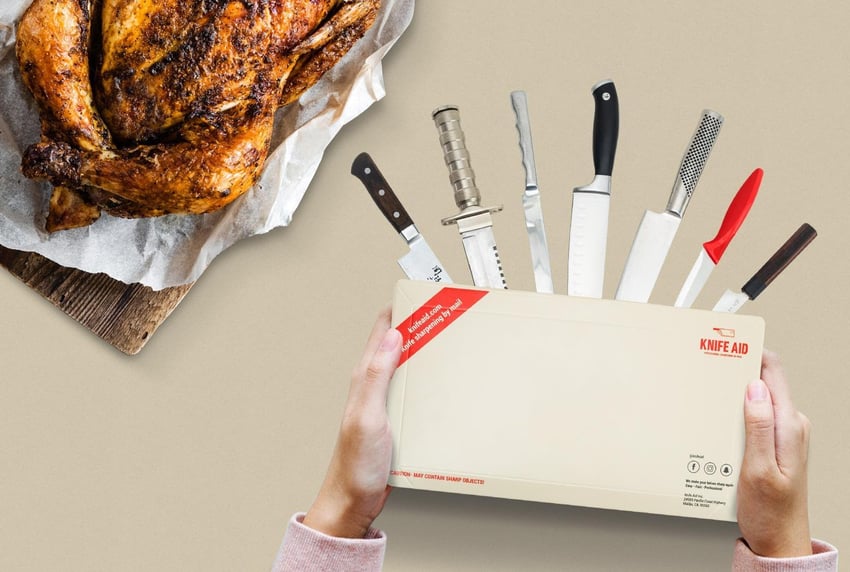 2. The American Edge ($18K/year)
When you're a hammer, everything looks like a nail, right? Well, when you're a knife sharpener, every house is a potential customer! Matt Rowell was earning $250-500 a month when we caught up in episode 308 back in late 2018. Since then, he's grown to a consistent $1500 a month, working maybe an h…
Matt Rowell (from Lee, NH, USA) started The American Edge over 6 years ago.
Team
1 founders / employees
Case Study
Matt Rowell founded The American Edge, a knife sharpening service. During a Navy assignment abroad, he came up with the concept for his company after seeing an advertisement.
He learned the skill while being deployed in Djibouti back in 2015 and the next year he decided to pursue this as a career and started The American Edge.
Matt researched knife sharpening as much as he could, bought the necessary tools, and began watching YouTube how-to videos. Later, in an effort to gain experience, he began offering to sharpen knives for no charge.
Now, he owns and operates a knife sharpening business in Lee, New Hampshire. His business makes around $1500 a month on average.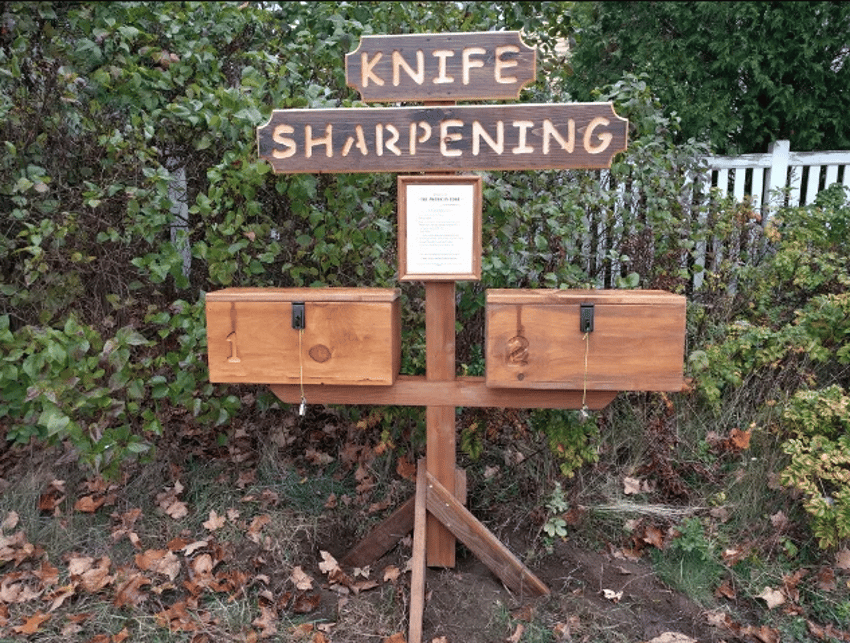 Read the full story on sidehustlenation.com ➜
3. Benchmade Knife Company, Inc.
Shop Benchmade Knife Company for a wide selection of high-performance Everyday Carry (EDC), Hunt, Rescue, Tactical, Outdoor, and Survival knives.
Website traffic: 700K/month
Business rank: #91.7K
Check out their full website ➜
4. COLD STEEL
Swords, Axes, Machetes and The Coolest Knives For Sale From The Leader in Tactical Weapons and Gear
Website traffic: 390K/month
Business rank: #294K
Check out their full website ➜
5. Atlanta Cutlery
Visit our adventurous website, for a selection of unique knives, military swords, self defense tools and antique kukris.
Website traffic: 110K/month
Business rank: #363K
Check out their full website ➜
Want to start your own business?
Hey! 👋I'm Pat Walls, the founder of Starter Story.
We interview successful business owners and share the stories behind their business. By sharing these stories, we want to help you get started.
Interested in starting your own business? Join Starter Story Premium to get the greatest companion to starting and growing your business:
Connect + get advice from successful entrepreneurs
Step by step guides on how to start and grow
Exclusive and early access to the best case studies on the web
And much more!