The 2 Best Home-Based Businesses To Start In Alaska [2022]
•
Updated: January 20th, 2022
The 2 Best Home-Based Businesses To Start In Alaska [2022]
Interested in starting a business in Alaska in 2022?
We put together 2 of the best businesses you can start in Alaska today.
For each business idea, we'll show you real-world examples of how you can start your profitable, home-based small business in Alaska.
Here's the full list:
1. Start an online food business ($54K/year)
Katie Young from Whitehorse, Yukon, Canada started Klondike Kettle Corn almost 8 years ago, an online food business.
Location: Whitehorse, Yukon, Canada
Revenue: $4,500/ month
Founders: 1
Employees: 1
Case Study
Hi! My name is Katie Young and I am the owner and operator of Klondike Kettle Corn. We are a company that sells a ready-made gourmet popcorn throughout the Yukon Territory and now online across Canada.
Our business started out at the Fireweed Community Market in 2010. Since then, we have been supplying Whitehorse with our Sweet and Salty kettle corn. We now have our products being sold across the territory in grocery stores, service stations, coffee shops and tasting rooms. Our product line has grown to include over 30 different flavour combinations, including Yukon made or harvested ingredients like spruce tips and cranberry bitters!
We bring in about 2 ½ tonnes of kernels every year to provide the Yukon with kettle corn. Last year our revenue increased 67%, and our first quarter this year is already up 39% from our first quarter last year.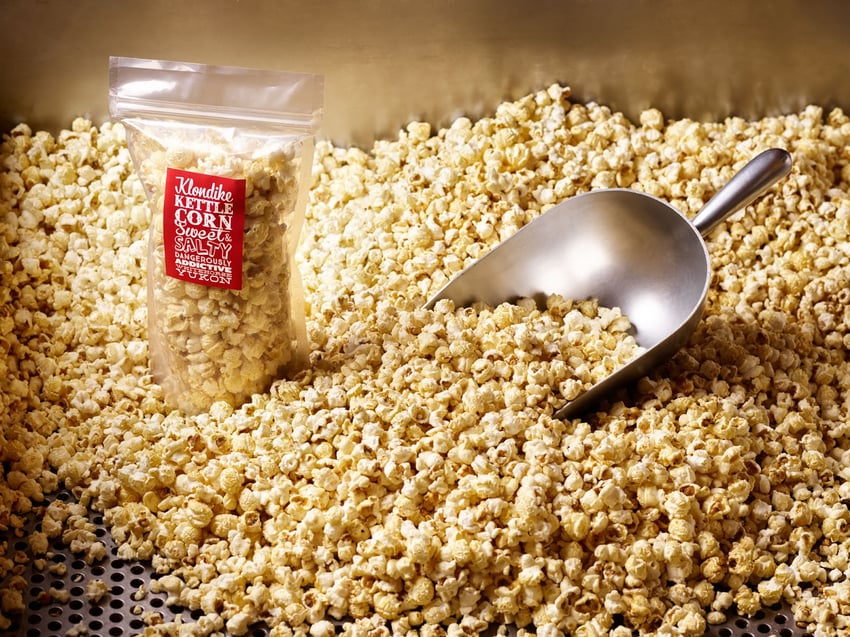 2. Start a coffee roasting business ($90K/year)
Michael Russo from Whitehorse, Yukon, Canada started Firebean Coffee Roasters almost 8 years ago, a coffee roasting business.
Location: Whitehorse, Yukon, Canada
Revenue: $7,500/ month
Starting Costs: $1,500
Founders: 2
Employees: 1
Case Study
Hey!, My name is Michael Russo and I'm a Coffee Pedaler. My family and I run a pedal-powered coffee roastery in Canada's beautiful Yukon Territory.
We call it Firebean Coffee Roasters and what makes us different is that we use a stationary bicycle and wood-fire to roast our small batches of coffee off-grid in the Boreal Forest. We liken it to a maple sugar shack, but for coffee. It's low tech and high Craft and we love surprising people with great coffee made with rudimentary equipment.
Our flagship product is freshly roasted Fair Trade and Organic Coffee, Particularly the BUSHFIRE BLEND FIREWEED BLEND and our DARK roast. We love doing local collaborations some of those include a beer with Winterlong Brewing, coffee soaps with Berry Blue Toes Apothocary, a coffee sour with Deep Dark Wood brewing and an espresso biscotti with Yukon Chocolate Company. This is to name a few!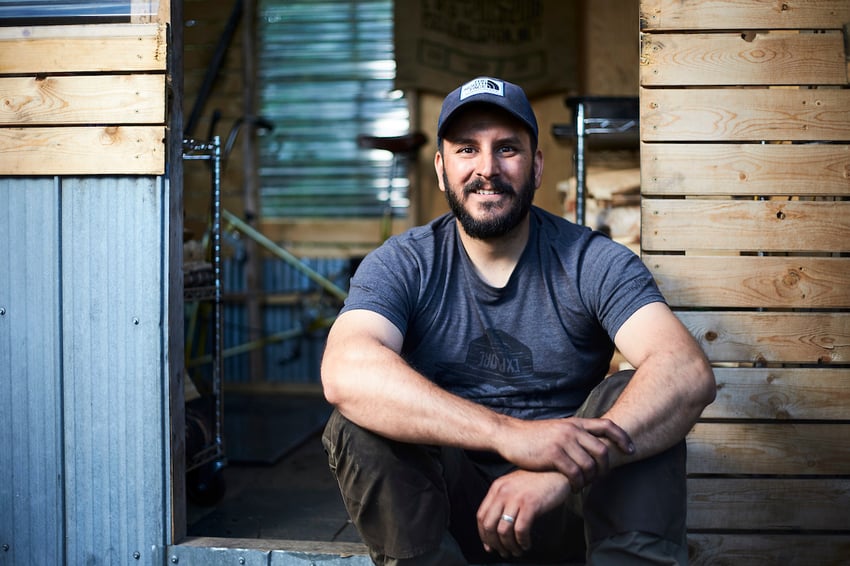 Want to start your own business?
Hey! 👋I'm Pat Walls, the founder of Starter Story.
We interview successful business owners and share the stories behind their business. By sharing these stories, we want to help you get started.
Interested in starting your own business? Join Starter Story Premium to get the greatest companion to starting and growing your business:
Connect + get advice from successful entrepreneurs
Step by step guides on how to start and grow
Exclusive and early access to the best case studies on the web
And much more!