4 Streetwear Brand Success Stories [2022]
•
Updated: September 8th, 2022
4 Streetwear Brand Success Stories [2022]
Streetwear is a type of clothing that is usually casual but can also be sporty or formal. Streetwear brands sell everything from hoodies and t-shirts to sneakers, joggers, and jeans.
Starting a streetwear clothing brand has many benefits: it allows you to express yourself through your style, and it allows you to connect with people who share similar interests as you do.
One of the main advantages of starting a streetwear brand is that it doesn't require much capital—you can get started with just an idea!
Here are some real life success stories of starting a streetwear brand:
1. DEAL WITH DEVIL ($7.8K/year)
Lachlan Sonter (from Gold Coast, Queensland, Australia) started DEAL WITH DEVIL almost 5 years ago.
Team
1 founders / 1 employees
Location
Gold Coast, Queensland, Australia
Case Study
Hey, my name is Lachlan Sonter and I'm the owner, designer and everything guy for the Australian Lux Streetwear brand, Deal with Devil. This business started, in 2017, out of a necessity for my own well-being, and has been working creatively through the brand ever since.
Customers are always so grateful for the service we provide always trying to reach a luxurious standard whilst at an affordable price for many people. And people are always so connected to the story about dealing with our demons and what that impact is on all our lives. Having that feedback from customers is what makes me want to continue this story and push for more collections and reach more audiences, because we all have these negative moments in our lives, and we can all relate to them. I think that's what makes the brand so special.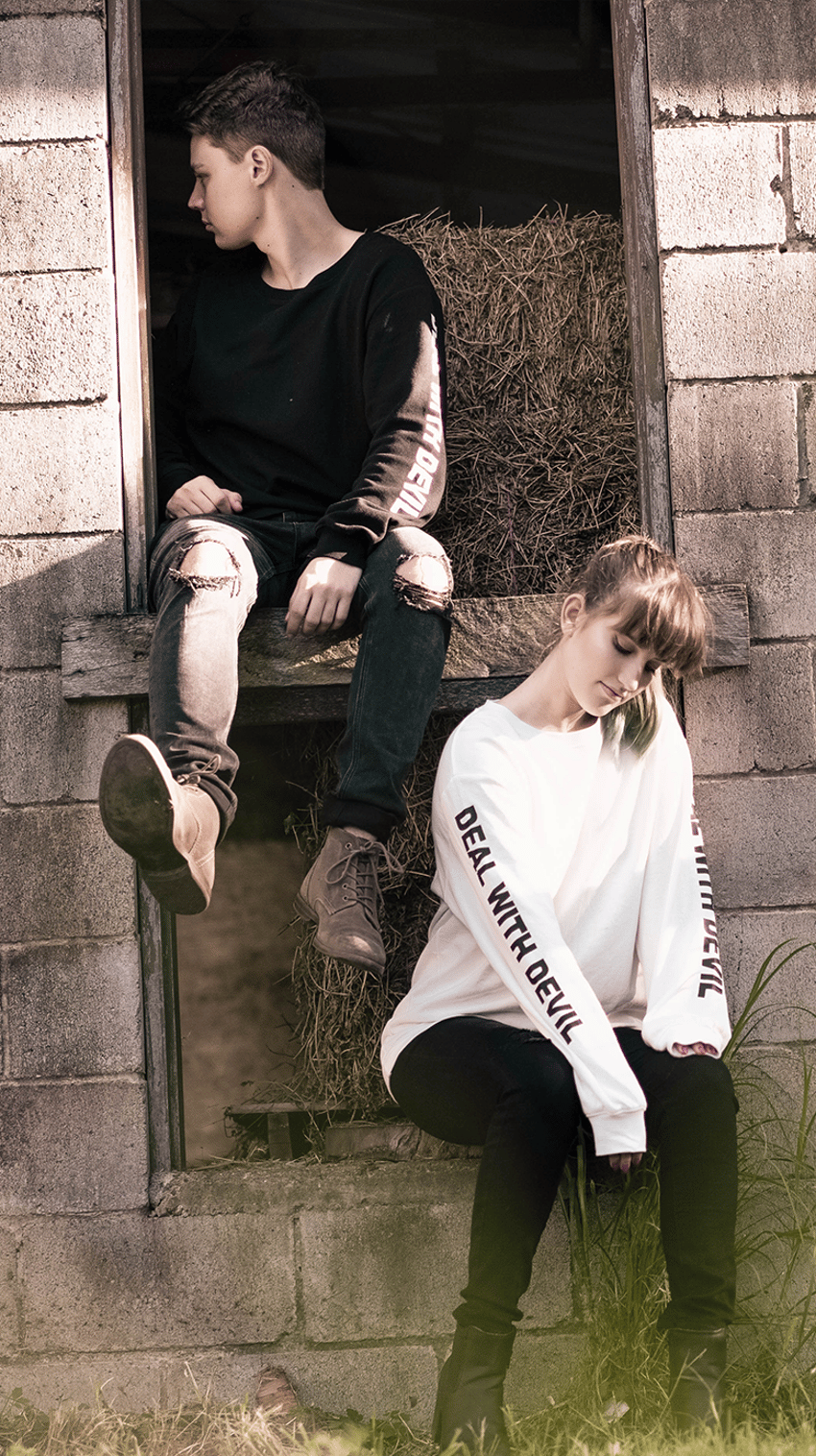 2. Empire Skate ($1.44M/year)
Trent and Matt (from Wellington, Wellington, New Zealand) started Empire Skate almost 19 years ago.
Team
2 founders / 10 employees
Location
Wellington, Wellington, New Zealand
Case Study
Hi! I'm Matt Wells, co-founder of Empire Skate, an independently run skate and streetwear store based in Lower Hutt, Wellington, New Zealand. We specialize in skateboards, footwear, clothing, and everything in between relating to skate culture.
We have been manufacturing our own skateboards and other skate hardware for the past 13 years. As we have grown so has our product range, and we now stock over 150 different brands from around the world. We continue to grow the online side of our business and have expanded our online presence into Australia. Our average monthly turnover is around $120K per month.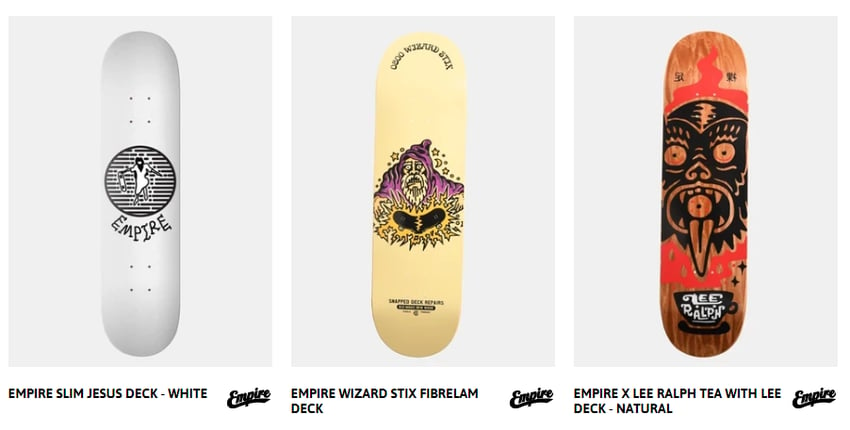 3. LacedUp ($13.2M/year)
Andrew and Phillip Pevzner (from Albany, New York, USA) started LacedUp over 6 years ago.
Team
2 founders / 40 employees
Location
Albany, New York, USA
Case Study
My name is Andrew Pevzner, I and My brother Phillip Pevzner are the founders and owners of Laced Up. Laced Up are a chain of high-end collectible sneaker and streetwear resale stores. We carry brands like Supreme, Jordan, Yeezy, Bape, and more, all limited edition brands with the hype behind them. We currently have 4 retail stores in New York and New Jersey and do a good amount of business online through our website. We specialize in offering high-end collectible items in a convenient retail space with great customer service.
We have grown this business from a single store to 4 locations and over $5 Million annually in sales. We have had over 58,000 orders to customers all over the world. We have built a team of over 30 staff, providing new careers for many and financial security for us and our families.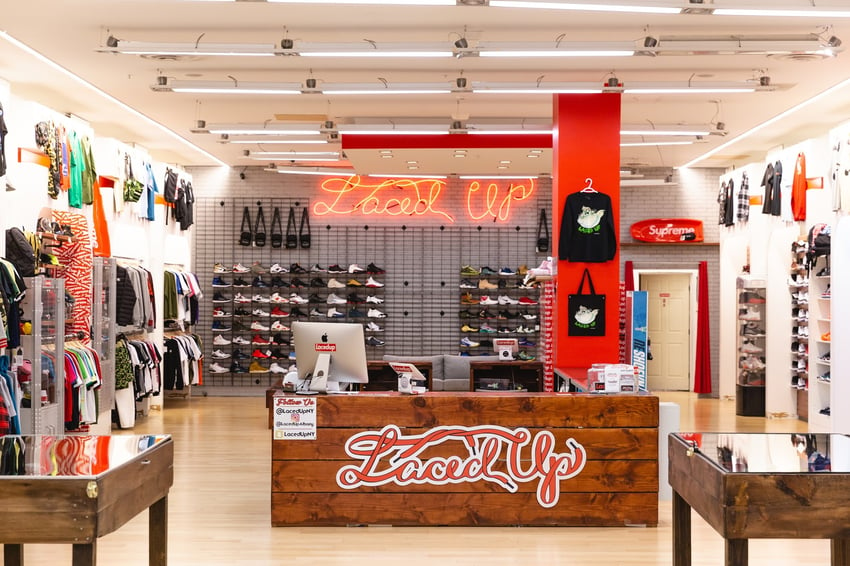 4. Dropout SRL ($840K/year)
Kola Tytler (from Milano, Metropolitan City of Milan, Italy) started Dropout SRL about 4 years ago.
Team
4 founders / 5 employees
Case Study
In the second part of the year, we will increase our focus in providing our vast traffic (over 500 thousand unique visitors have landed to dropoutmilano.com between December 2021 and February 2022) with dropout branded products to suit the taste of streetwear wearers.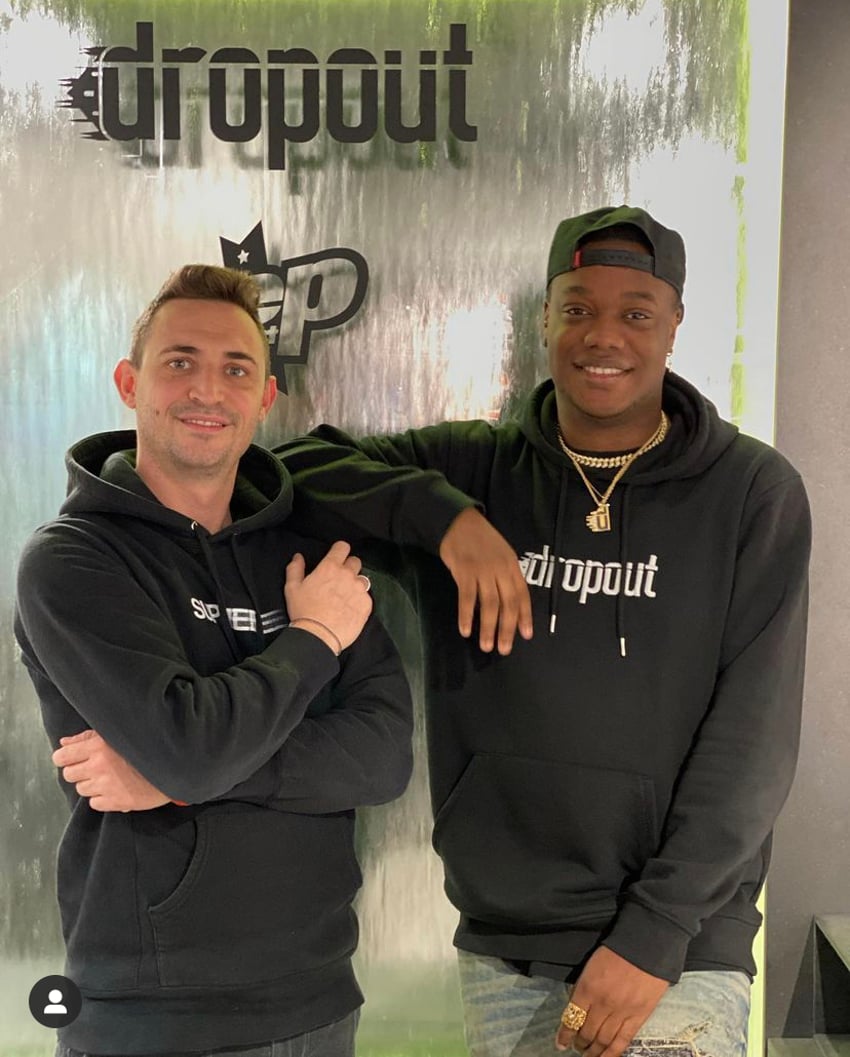 Want to start your own business?
Hey! 👋I'm Pat Walls, the founder of Starter Story.
We interview successful business owners and share the stories behind their business. By sharing these stories, we want to help you get started.
Interested in starting your own business? Join Starter Story Premium to get the greatest companion to starting and growing your business:
Connect + get advice from successful entrepreneurs
Step by step guides on how to start and grow
Exclusive and early access to the best case studies on the web
And much more!