24 Frozen Food Business Ideas You Can Start Today [2022]
•
Updated: August 31st, 2022
24 Frozen Food Business Ideas You Can Start Today [2022]
Are you looking for the most profitable frozen food business ideas?
The demand for frozen foods has shown an upward trajectory and experts estimate the trend will continue over the next years.
Whether you are looking for a side hustle or you want to switch to self-employment, a frozen goods business might be able to set that in motion.
To help you establish a successful frozen products business, we searched the internet and interviewed successful entrepreneurs within the niche to find out their secrets to success.
In this post, we present the most profitable frozen food business ideas, together with real-world examples and advice from successful frozen product business owners.
Here's the full list: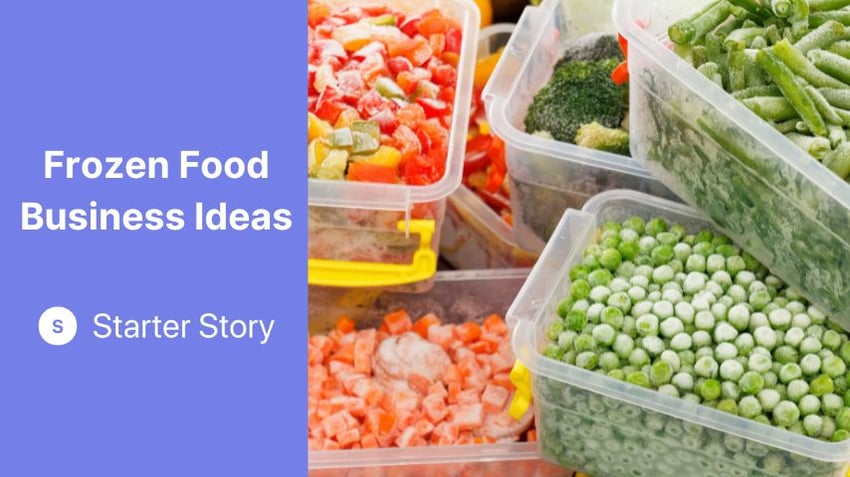 1. Start a seafood sales business
Starting a frozen food business specializing in seafood is a fantastic business venture.
The global demand for aquatic foods will double in the next few years.
Finfish, pelagic fish, cods, salmonids, crabs, shrimp, krill, prawns, and lobster are among the highly in-demand sea foods.
To start your frozen fish products business, conduct market research to understand the current industry trends. Focus on how each vendor performs and find out the highly in-demand products.
Then, decide to source your frozen seafood from suppliers, or you will do the food processing. Analyze the costs of both options to determine the most optimal. Finally, apply for the food handling permits and licenses, and begin marketing your frozen goods business.
How Much Can You Make?
$300,000/month
Case Study
My name is Cameron and I am the name and co-founder behind Cameron's Seafood. We catch, cook, chill, pack, and ship Maryland Crabs and crab cakes to your doorstep (to all 50 states) on a date you choose. Our food is made daily and shipped fresh, not frozen in less than 24 hours.
I love taking old businesses and adding technology to help them reach their potential. My cousin and I run the home delivery business and plan to hit $20,000,000 by year 3.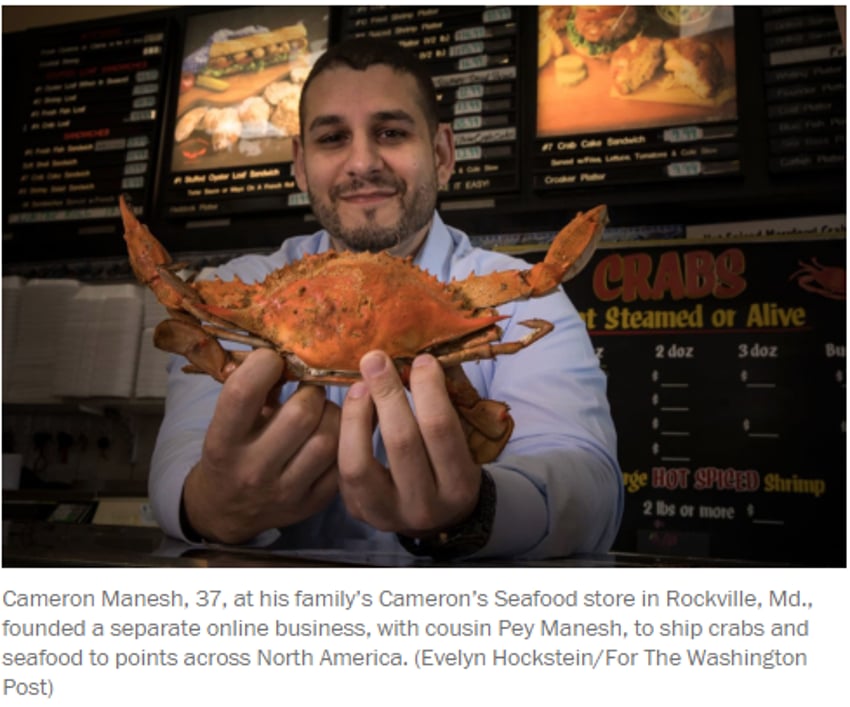 2. Start an ice cream parlour
Ice cream is something that people of all ages equally enjoy all across the globe making it a profitable business to venture into.
This frozen dessert industry has registered a huge growth in recent years, a trend that shows the industry's potential.
If you are looking to start your ice cream business, follow these steps:
Decide whether to make your own ice cream or to source from established ice cream brands
Write an effective ice cream shop business plan detailing the goals, strategies, and plans
Fund your business idea
Choose a spacious shop in an area with plenty of foot traffic
Offer different ice cream flavors
Opening an ice cream parlor is not easy work. However, if you do it right, it is rewarding and can be a lot of fun.
How Much Can You Make?
$16,000/month
Case Study
Hello! My name is Stephen Layton and I am one of the founding members of The Good Scoop located in the greater Sacramento region. We make all of our own ice cream in house using fresh local and all-natural ingredients.
Some of our best selling and most popular flavors include our banana, rosewater, lavender, and salted cookies and cream. We use fresh seasonally available ingredients, so we use peaches in the summertime and apples in the fall. Some of our more interesting flavors include horchata, honey wasabi, peppermint bark, and olive oil.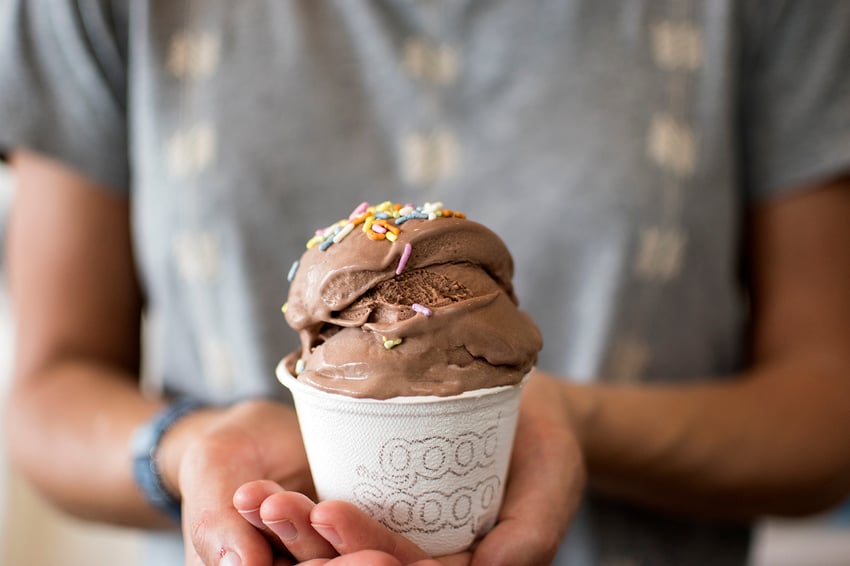 3. Start a smoothie business
Smoothie is a blend of whole fruits and can contain bananas, yogurt, honey, ice cream, and other ingredients.
Smoothie businesses attract health-conscious consumers and their mass appeal has grown tremendously.
In the US alone, smoothie bars are a 3-billion-dollar industry. Therefore, from an entrepreneur's standpoint, starting your smoothie business can be a great idea. To start your smoothie bar, consider an ideal location, and ensure a proper shop format. The alternative smoothie shop formats include:
Dine in Plenty of seating space available: customers order and pay at the counter.
Window only: Serves takeaway smoothies with customers ordering and paying at the counter
Food truck: Mobile smoothie shop allowing you to connect with a larger customer
The rising popularity of healthy juices and the low startup cost makes the smoothie industry an appealing frozen food business idea.
How Much Can You Make?
$30,000/month
Case Study
Hi there. I'm Jen Hansard, the co-founder of Simple Green Smoothies where we create plant-powered recipes that gives you the energy and health to fuel your passion. It all started on Instagram in 2012, yet over the years (and with a LOT of hustle and luck) it has exploded into a brand of best-selling plant-based recipe books, live community cleanses, adventure retreats and the #1 green smoothie app in iTunes, Daily Blends. Since 2012, Simple Green Smoothies has helped over 2 million people take control of their health in a tasty and simple way.
Our programs can bring in as much as $30,000 a month in revenue, which helps me pay our staff, expenses and also allows us to help women farmers in Cambodia build mushroom farms through World Hope International. Click here to learn more.
4. Start a fresh farm produce business
The fresh farm produces business is a fast-growing one. Starting a fresh farm produce business can be an exciting and profitable adventure if you are prepared. Everyone loves fresh food. Healthy foods are never out of fashion.
Listed are the steps to start a fresh farm produce business.
Plan your business
Secure permits and licenses needed
Get financed
Hire staffs
Find a client and promote your business
How Much Can You Make?
$50,000/month
Case Study
Nate Dodson, is an urban farmer and the man behind MicroGreens Farmer. His objectives are to combat Crohn's disease and exert more control over the diet.
Since the business was founded in 2016, they have assisted individuals in starting their own microgreens-related businesses.
He initially only intended to grow for his own consumption, but soon realized that he could produce more than he could consume. As a result, he began to sell his produce, particularly microgreens, and thus his business got started.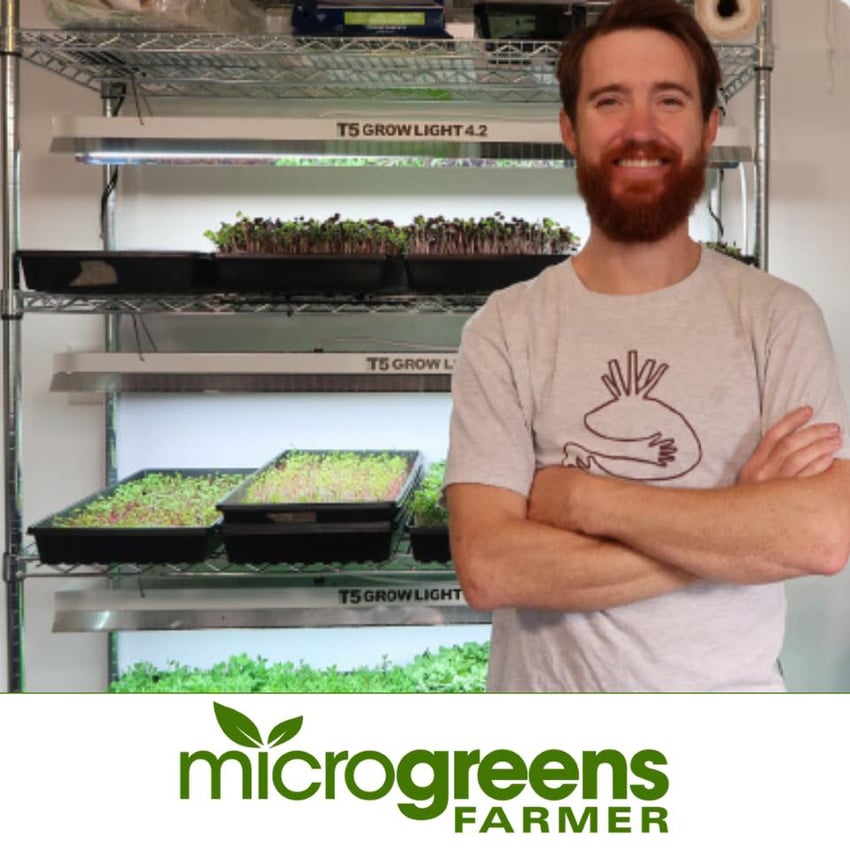 Read the full story on sidehustlenation.com ➜
5. Make a frozen yogurt dog treats
Approximately 68 to 70% of Americans own dogs. In addition, the dog food and snacks market is estimated to reach over 96 billion in the coming years.
Frozen yogurt dog treats are a profitable business idea if you can find the right clients. You can sell the dog treats as a home-based business, online on sites like Etsy and amazon, or create your own eCommerce business.
If you are starting a frozen yogurt dog treats business, ensure you find quality ingredients that promote dog health. In addition, ensure enough supplies, and market the products appropriately.
Average Initial Investment
$500
More business ideas
6. Start a vegan ice cream business
7. Start a frozen sushi business
How Much Can You Make?
$1,800,000/month
Average Initial Investment
$120,000
Case Study
Hi, my name is Jimmy Liang and I'm the Founder/CEO/Chef of JP Fuji Group.
After becoming the head sushi chef at a local sushi restaurant, I, along with my best friend and partner Peter Tse, opened our first Fuji Restaurant in 1998. We've grown from a 119 seater sushi restaurant to a restaurant group with 9 locations generating annual sales of $20 million.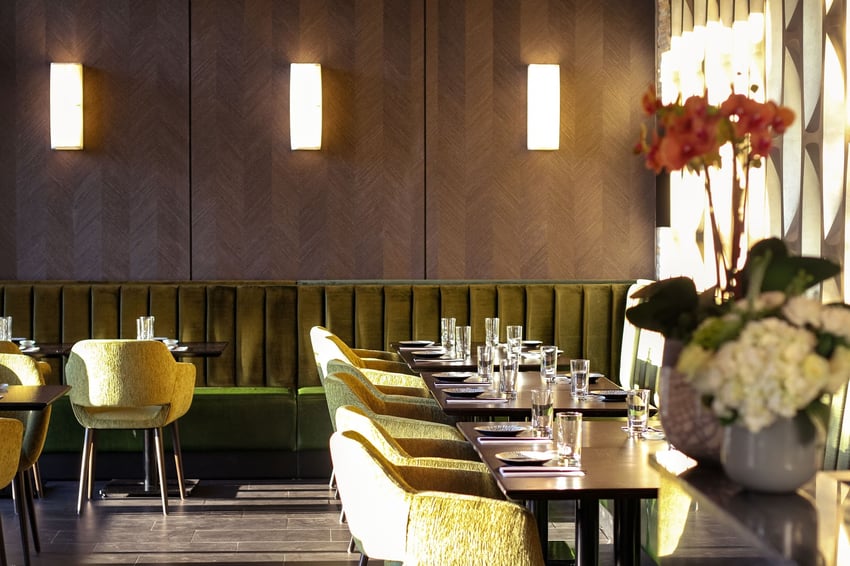 8. Start a salad bar business
There is nothing better than a delicious healthy salad served first. If you love trying different creative salads, starting your salad bar can be a significant business venture. According to statistics, healthy fast food is a booming industry. With more people choosing a healthy eating lifestyle, the demand for healthy salads has increased tremendously.
Therefore, you may want to start your salad bar focusing on the health-conscious population. To start, find a reliable supply of fresh salads and ensure a strategic location for your business. then, advertise your business widely so you can reach as many customers as possible.
9. Start a vegetable farm
Do you have some idle land and are willing to start a vegetable business?
Mushroom, microgreens, ginseng, lavender, and bonsai plants are some of the profitable vegetables you can grow and sell.
More business ideas
10. Start a soup business
11. Start a snack food kiosk
A snack kiosk is a small to medium-sized booth used for holding, preparing, and selling confectionery, quick-service food, and beverages. If you plan to start a snack food kiosk, identify a strategic location where there is high traffic.
Selling high-quality snack foods will help you attract more customers and retain them.
More business ideas
12. Start a packaging box making business
13. Start a frozen salad bar
14. Start a fruit butters and cheese business
15. Start a snail farming business
16. Start a fruit snacks business
17. Start a sliced onions business
18. Start a drive-thru dairy business
19. Start a mobile frozen food store business
20. Start a pizza store
The global pizza market share is expected to reach $5138 Billion, and the market growth momentum will accelerate at a CAGR of 6.11%. One of the key factors driving growth in the pizza markets is the availability of innovative and exotic flavored pizzas, which drives are more prominent among the millennials.
Moreover, the growing desire for convenience foods and customization in food products will facilitate the pizza market growth. Therefore, starting a pizza store in 2022 can be a profitable business venture. To start, find an attractive location where your business will be visible to customers.
More business ideas
21. Start a pet food and supplies supermarket business
22. Start a frozen food equipment business
23. Start a frozen foods business
24. Start a poultry farming business
Want to start your own business?
Hey! 👋I'm Pat Walls, the founder of Starter Story.
We interview successful business owners and share the stories behind their business. By sharing these stories, we want to help you get started.
Interested in starting your own business? Join Starter Story Premium to get the greatest companion to starting and growing your business:
Connect + get advice from successful entrepreneurs
Step by step guides on how to start and grow
Exclusive and early access to the best case studies on the web
And much more!
Together With
Food Foundry
Do you want $75k in funding to grow your startup?
Food Foundry is an accelerator program built by Relish Works & Gordon Food Service for early-stage startups disrupting the foodservice industry. Applications are open now through October 23rd! Apply today if you're looking for:
$75K in funding
Specialized early-stage curriculum and resources
Dedicated mentorship from investors and foodservice experts
Highly supportive community to help grow your business
Food Foundry's 2023 cohort will kick off in January in Chicago and end with a final invite-only showcase for companies to pitch to investors and the broader Food Foundry community.
Apply NOW [It only takes 10 minutes!]