How I Started A $17K/Month Food Blog And Recipe Development Business
•
Published: May 15th, 2021
Hello! Who are you and what business did you start?
I'm Lexi Harrison, 26-year old co-founder, and CEO of Crowded Kitchen. Crowded Kitchen is a plant-based recipe website and a photography and creative content business, with an organic audience of nearly 200k on Instagram.
We publish 3+ new plant-based recipes per week on our website, and work with hundreds of global food and beverage brands every year to partner on social media content or create high-quality assets for their social media marketing purposes.
We've grown our website views to several hundred thousand monthly and continue to grow our social media following by several thousand every month by focusing on creating extremely high-quality, engaging content. Today, we're a 3-person full-time team and continue to grow month over month.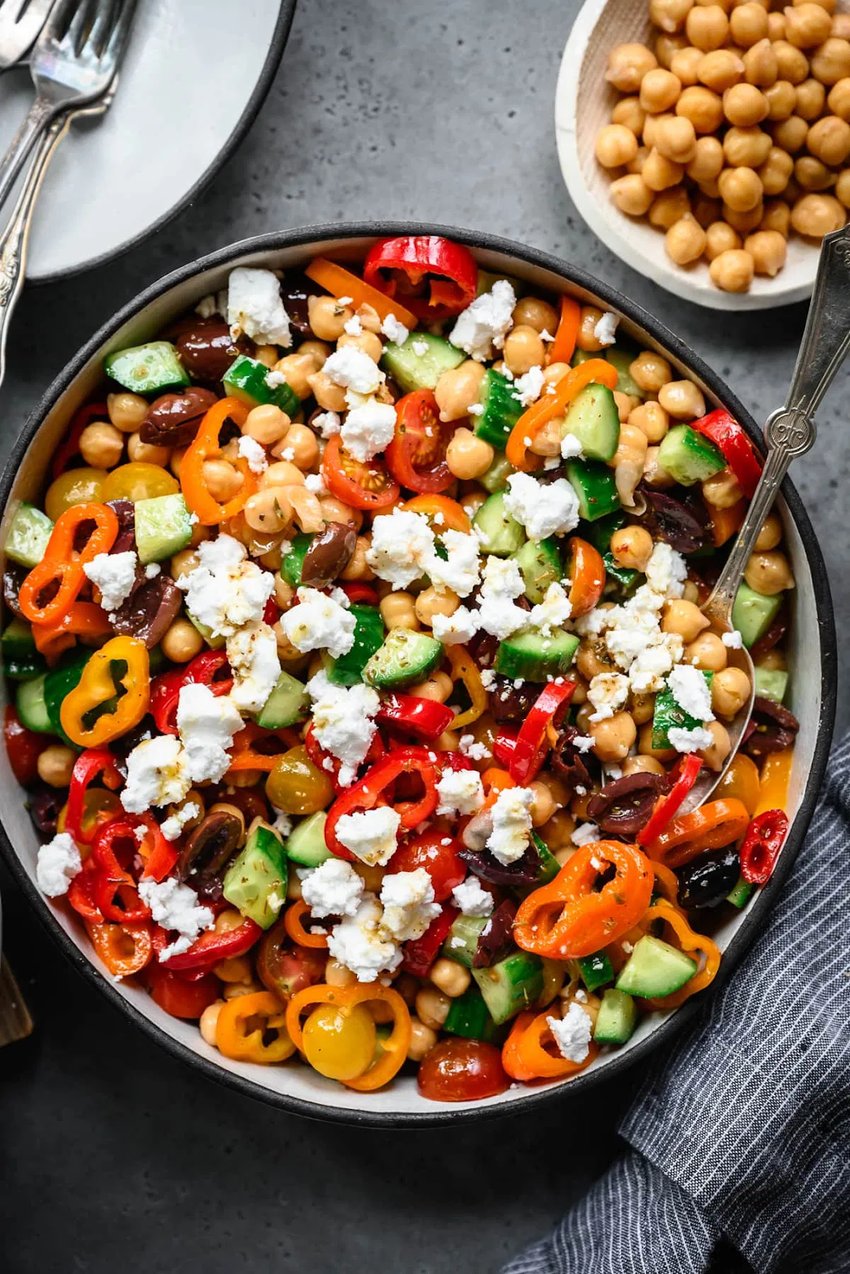 What's your backstory and how did you come up with the idea?
Back in college, I was a track & field and cross country athlete at a very small school with one dining hall, no off-campus living, and several food sensitivities. I decided to start an Instagram account (formerly @superfoodrunner) to chronicle my dietary challenges and hopefully inspire others with similar backgrounds.
Just a month or two after launching, I decided to study abroad for the first semester of my senior year. My mom, who coached me in high school and happened to be taking an online nutrition and photography course at the time, helped me continue posting on the account while I was abroad. From there, we continued posting our creations on Instagram, learning photography along the way and grew our audience to about 20k within the first year.
Just after graduation in 2016, I started my first full-time job at a food media startup (now very successful) in NYC. At the time, we were a very small team and with my very little experience with photography and social media, I was suddenly thrust into a position where I was creating professional content for well-known, worldwide food and beverage brands. After a year, I was able to take my newfound experience with professional content creation and social media/influencer marketing to make Crowded Kitchen a full-time endeavor.
There's SO much that goes into a successful blog. Improving SEO is essentially a never-ending process, but there's incredible potential to make huge ad revenue over time.
My now-husband and I moved back to my hometown in Michigan so I could work full time with my mom. At the time, we were making very little money, but by living at home, I was able to minimize expenses and take the time we needed to work on growing the business. We rebranded to Crowded Kitchen that November, inspired by our close-knit family and often truly crowded kitchen, as we're all passionate about food and cooking.
Now, over 3 years later, we're a thriving full-time business with a combined social media audience of over 200k and a leader in the plant-based recipe space. We've worked with brands like Zwilling, Bob's Red Mill, Le Creuset, Santa Margherita Wines, Nespresso, So Delicious, and hundreds more. In early 2019, we launched our recipe blog, which has now grown to nearly 200k monthly visitors and continues to grow daily.
Take us through the process of designing, prototyping, and manufacturing your first product.
When we first started Crowded Kitchen, nearly all of our revenue came from very low-paying sponsored posts on our Instagram account. We quickly realized that we'd need to diversify to make it full-time, so we took several months to really invest in learning professional photography, videography, editing, and recipe development to become an expert in our field.
Thankfully, creativity happens to be not only a strong point for me but also a passion. I grew to love photography and have spent the last several years constantly honing my skills. My mom, also incredibly creative, really leaned into recipe development and has become an expert at creating vegan and gluten-free recipes from scratch.
As our skillsets widened, we realized that there's a huge market for content creation for food and beverage brands. We started offering our photography and recipe development services to brands for use in their own social media marketing. That arm of our business currently accounts for around 50% (or more) of our revenue, and we have several long-term monthly and yearly contracts with large brands.
As we've grown, we've been able to offer a wider range of services, including stop motion videography, step-by-step recipe videography, and product photography. We've also focused on learning several different styles of photography to suit just about every client that comes to us. Versatility is SO important to succeed in social media – you absolutely have to find a way to set yourself apart from the crowd.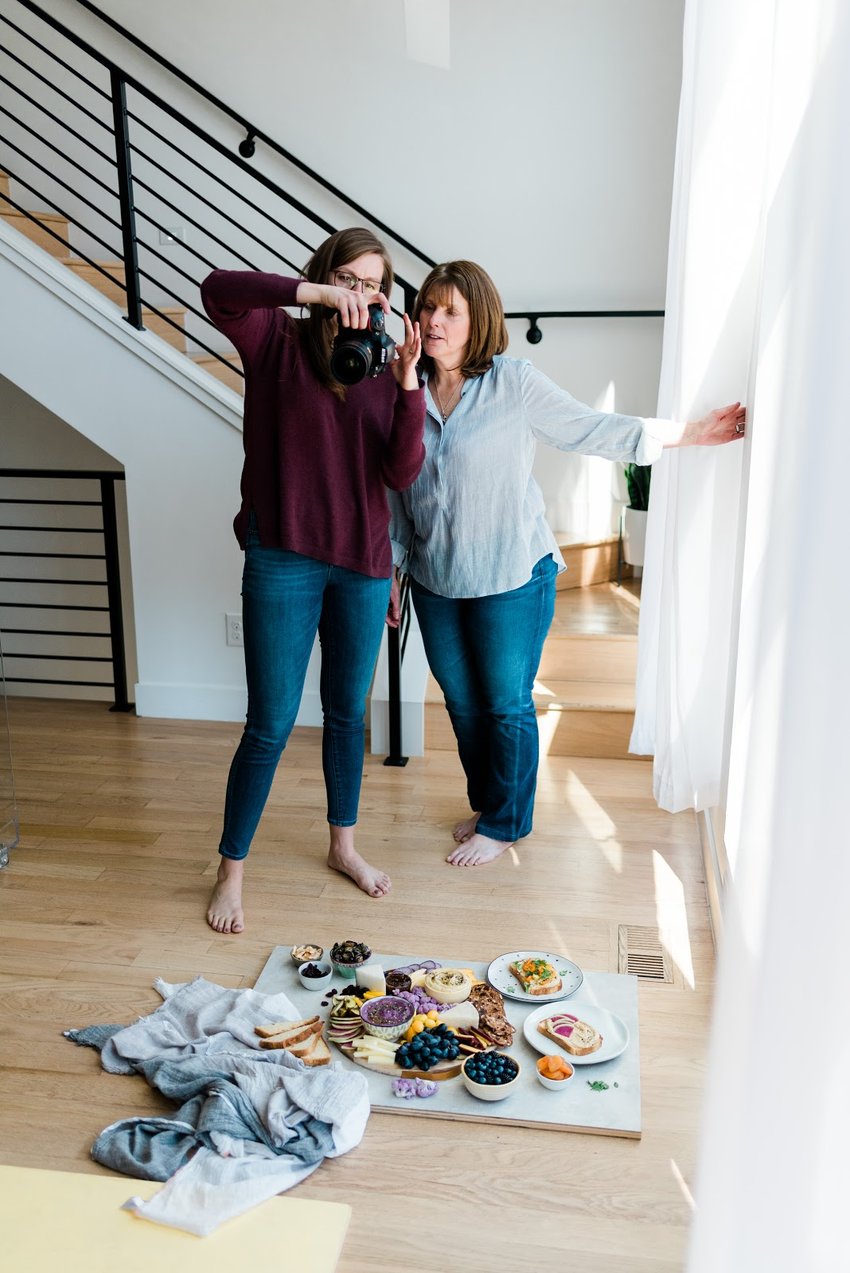 Describe the process of launching the business.
One of the best parts about launching a food social media-focused business is that there is very little overhead. Essentially, all you need to get started is a camera, a few props, a website domain, and a whole lot of food.
For the first 2 and a half years of our business, essentially all of our business was conducted through social media, so we had very few expenses. Once we launched our website in 2019, we had to invest in an expensive domain name (over $2,500, but we're lucky we got such a great name!), a high-quality website theme, plugins, social media services, etc.
If I could go back and change anything, I would have launched the website earlier, and I would have made a much larger effort to learn about correct website & SEO practices from the start. There's SO much that goes into a successful blog. Improving SEO is essentially a never-ending process, but there's incredible potential to make huge ad revenue over time. We've really shifted our focus here over the last 6-9 months and have finally started to see huge gains.
Since launch, what has worked to attract and retain customers?
To be honest, we've found that by far the most important factors for continued growth and success are quality and authenticity.
Food blogging and food-related social media is a highly competitive space. The only way to stand out is through high quality, unique and distinctive content. For us, it's been incredibly important to find our own creative style instead of following trends. It's also been incredibly important to constantly improve and refine our skills and never stop learning!
Currently, despite the unfavorable Instagram algorithm, we're gaining over 50k new followers a year and have had several posts go viral, with over 10k likes and 100k views. We post consistently (often 2x per day) and have an engaged audience. We focus on pushing out quite a bit of new content every week to keep bringing our audience back and encouraging them to make our recipes a part of their weekly routine.
We haven't ever had content go crazy viral on social media and gained 10k followers overnight, but we have been incredibly consistent over the last several years and have grown a high-quality organic audience as a result.
How are you doing today and what does the future look like?
To be honest, we're just getting started! There's SO much growth potential, and we're on track to increase our revenue by over 50% year over year. Our biggest goal in 2021 is to improve SEO and 5x website visits. We'd like our ad revenue from the website to be equal to or greater than the revenue from brand partnerships so we don't have to rely so much on the ever-changing Instagram algorithm.
About halfway through 2020, my husband was able to leave his well-paying job as a senior financial analyst to join Crowded Kitchen. He now works on backend website development, while I handle all creative content and marketing, and my mom specializes in full-time recipe development.
Towards the end of 2020, we started working with an agency, CookIt Media, which manages all of our brand partnerships and contracts, leaving me with much more time to focus on the creative aspects of the business. It's been the best investment we've made so far! They were able to almost double our rates for sponsored content and we've since brought in several new long-term clients.
In the next two years, we hope to write our first cookbook and continue increasing our online presence.
Through starting the business, have you learned anything particularly helpful or advantageous?
Again, I truly think the most important factors are quality and consistency. We haven't ever had content go crazy viral on social media and gained 10k followers overnight, but we have been incredibly consistent over the last several years and have grown a high-quality organic audience as a result. We've also built a manageable business that allows for a balanced lifestyle and plenty of freedom when it comes to travel and downtime.
It's so, so important to continue investing in your skills, no matter how successful you are. We've seen so many other bloggers and content creators stagnate their growth over the last few years by not adjusting their strategy or skill set. Social media can be incredibly frustrating, especially with the constant algorithm changes, but instead of complaining, we do our best to evolve with the changes and find ways to make our business more valuable to our users.
Do your research early on. Especially when it comes to SEO and website best practices! I've had to essentially re-write almost every single post on the blog (of which there are hundreds) more than once over the last few years.
I also feel incredibly lucky to be able to work with my mom, and our close relationship has been hugely helpful over the years. So much goes into blogging and content creation – I could never do it alone. It's so important to have a business partner that has the same values, mindset, and goals. We also have complementary skills, which have been hugely beneficial.
What platform/tools do you use for your business?
We use WordPress for our website and we use a Feast Design Co. theme, which is not only beautiful but highly functional and optimized for food bloggers. We recently switched to BigScoots for hosting and they have been fantastic. We also recently started using FloDesk for email marketing and love their easy-to-use platform and beautiful designs.
We work with Mediavine as our ad agency for our website and they have been fantastic!
When it comes to helpful plugins for food bloggers, we recommend Yoast SEO Premium, Tasty Recipes and ShortPixel Image Optimizer.
When it comes to photography, Adobe Lightroom is by far my most used and favorite platform. I use Adobe Premiere Pro for video editing and Soundstripe for royalty-free music. When it comes to social media, we keep things pretty simple. We use Link in profile to direct traffic to our website from Instagram.
We also use InfluenceKit to keep track of our metrics and content for brand partnerships.
What have been the most influential books, podcasts, or other resources?
We've learned so much about food blogging through a Food Blogger Pro subscription and they're podcasts. We also love Eat Blog Talk as a great resource for food bloggers of any level.
When it comes to photography, I spend a lot of time browsing Pinterest, magazines, and cookbooks and studying different styles of photography. I'm very much a visual learner, so this has been most helpful for me, but there are also so many great photography courses out there.
Advice for other entrepreneurs who want to get started or are just starting?
Never stop learning! We've been in this industry for several years now and I'm constantly learning new things daily. It's so important not only to become an expert in your field but also to keep your passions from going stale. Whenever I'm in a photography rut, I focus on finding new forms of inspiration and invest in new props or learning a new style of photography. It helps hone my skills and makes me excited and enthusiastic about the creative process.
I also can't stress enough how important it is to have a supporting business partner. It hasn't always been easy working with family, and it took my mom and me a few years to really settle into things. Now that we've figured out how to have a successful work AND personal relationship, I wouldn't change a thing. I'm so grateful for her constant support and encouragement. It makes owning and growing a business all the more meaningful when you share it with someone you really trust and value.
One more tip I wish I had followed: DO YOUR RESEARCH EARLY ON. Especially when it comes to SEO and website best practices! I've had to essentially re-write almost every single post on the blog (of which there are hundreds) more than once over the last few years. SEO is really the only way to grow a blog but it's finicky, specific and extremely time consuming, so the earlier you start doing it the right way, the better!
Are you looking to hire for certain positions right now?
Not currently, but we are eventually hoping to hire a photography assistant! If you live in Metro Detroit, please feel free to reach out.
Where can we go to learn more?
If you have any questions or comments, drop a comment below!
-
Lexi Harrison, Founder of Crowded Kitchen
Want to find more ideas that make money?
Hey! 👋 I'm Pat Walls, the founder of Starter Story.
Get our 5-minute email newsletter packed with business ideas and money-making opportunities, backed by real-life case studies.