4 Seafood Sales Business Success Stories [2022]
•
Updated: October 20th, 2022
4 Seafood Sales Business Success Stories [2022]
Start A Seafood Sales Business
Starting a frozen food business specializing in seafood is a fantastic business venture.
The global demand for aquatic foods will double in the next few years.
Finfish, pelagic fish, cods, salmonids, crabs, shrimp, krill, prawns, and lobster are among the highly in-demand sea foods.
To start your frozen fish products business, conduct market research to understand the current industry trends. Focus on how each vendor performs and find out the highly in-demand products.
Then, decide to source your frozen seafood from suppliers, or you will do the food processing. Analyze the costs of both options to determine the most optimal. Finally, apply for the food handling permits and licenses, and begin marketing your frozen goods business.
Here are some real life success stories of starting a seafood sales business:
1. Cameron's Seafood ($3.6M/year)
Cameron Manesh (from Rockville, Maryland, USA) started Cameron's Seafood over 5 years ago.
Team
2 founders / 10 employees
Location
Rockville, Maryland, USA
Case Study
My name is Cameron and I am the name and co-founder behind Cameron's Seafood. We catch, cook, chill, pack, and ship Maryland Crabs and crab cakes to your doorstep (to all 50 states) on a date you choose. Our food is made daily and shipped fresh, not frozen in less than 24 hours.
I love taking old businesses and adding technology to help them reach their potential. My cousin and I run the home delivery business and plan to hit $20,000,000 by year 3.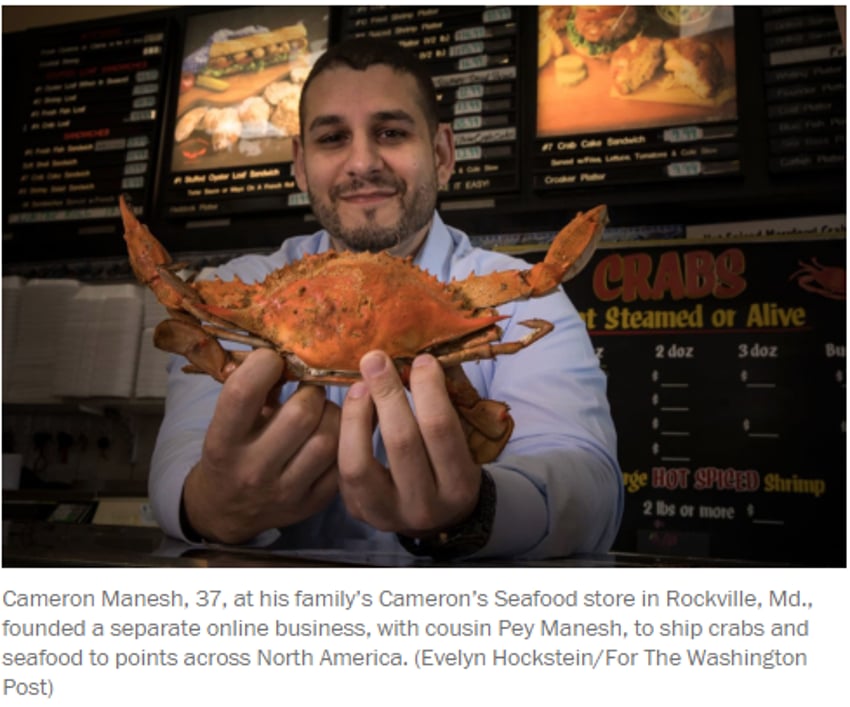 2. Cameron's Seafood
Cameron's Seafood offers quality fresh seafood delivered nationwide in 1-2 days. Choose from fresh Maryland Blue Crab favorites, Crab Legs and much more.
Estimated revenue: $300K/month
Website traffic: 150K/month
Business rank: #240K
Check out their full website ➜
3. Sanford: The Home of Sustainable Seafood
Sanford Limited is a large and long established fishing company devoted entirely to the harvesting, farming, processing, storage and marketing of quality...
Check out their full website ➜
4. Cooke Seafood
Check out their full website ➜
Want to find more ideas that make money?
Hey! 👋 I'm Pat Walls, the founder of Starter Story.
Get our 5-minute email newsletter packed with business ideas and money-making opportunities, backed by real-life case studies.