How We Focused On Customer Retention And Grew Revenue 20% Over Last Year
•
Published: April 6th, 2022
This is a follow up story for Planner Peace. If you're interested in reading how they got started, published almost 3 years ago, check it out here.
---
Hello again! Remind us who you are and what business you started.
I am Jess Yasuda, a busy single mum of 3 kids, and I own Planner Peace Australia. We allow our customers to create their unique planners using our refillable, vegan leather planner covers and our extensive range of planner insert pages. Our customers are busy mums and students who find an "off-the-shelf" planner doesn't work to track everything they want to - like meal planning, budgeting, diet & exercise, or online shopping. We also have a range of niche planner insert pages like our NDIS (National Disability Insurance Scheme) planner. Planner Peace also has increased our range to offer coordinating pens, pencil cases, notepads, washi tape, and notebooks to complement our planner range. We also have a super popular Kids' Daily Planner as well.
We have three part-time employees and turnover more than $22,000 a month. We've seen a 20% increase over the last 12 months, from the year before.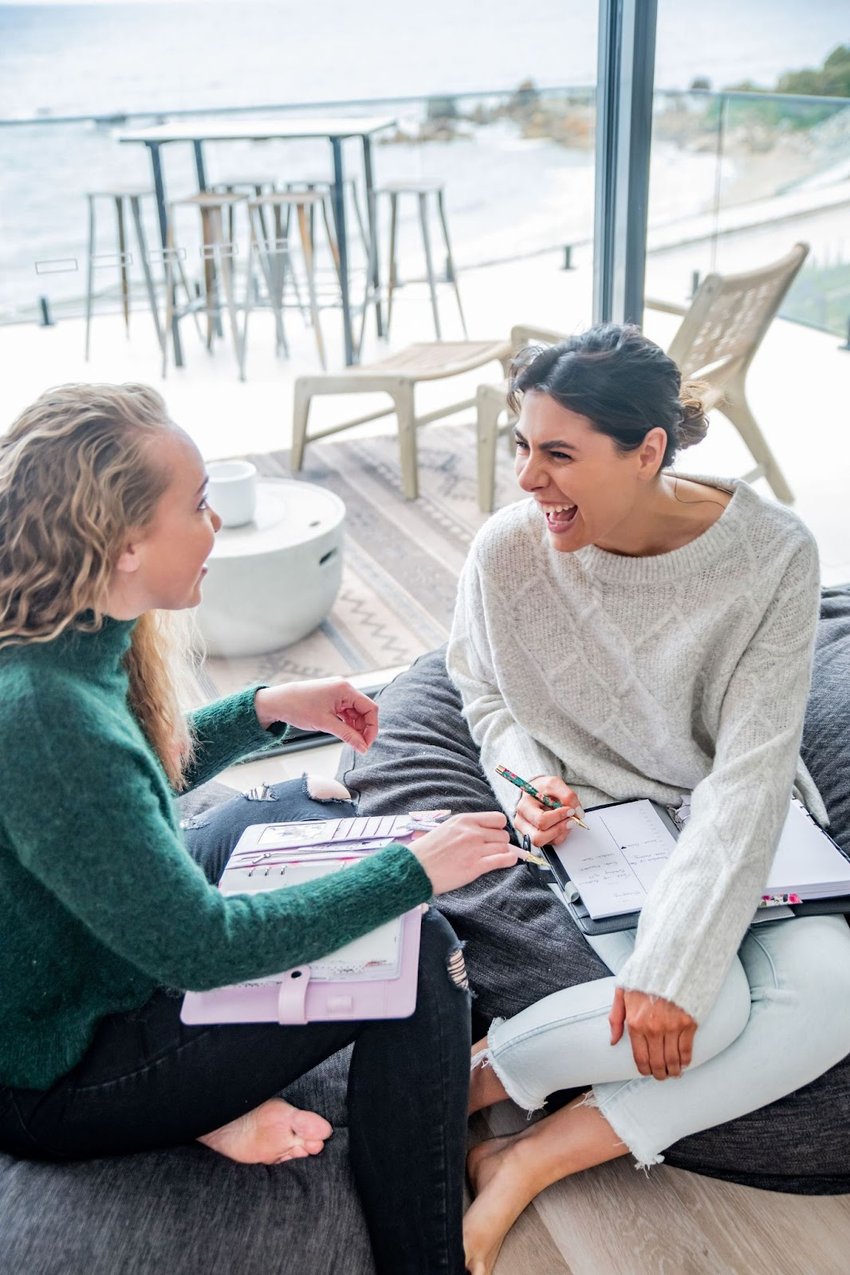 Tell us about what you've been up to! Has the business been growing?
Yes, our business has been growing every single month compared to the previous year. We feel like we've improved our capacity to print and fill orders and can now really concentrate on growing our business. Our return customer rate is 39.7%, so we like to nurture our existing customers and keep them coming back to add to their planners, and also actively seek new customers.
We changed our digital marketing company and are seeing some great results from Facebook ads. We've had to think hard about how to continue to get our brand out there and show customers what we have to offer. We hired a teenager to come and make TikTok videos for us, as I feel completely overwhelmed by TikTok and not sure how to use the platform! We have also been putting energy into Pinterest and growing our private Facebook VIP group. We also have encouraged customers to share their user-generated content by offering a prize every month for one customer who has shared their "planner peace happy mail" on social media.
We've put some effort into optimizing our email flows as well. Email is one of our greatest sources of income, so we have flows set up to nurture customers through their journey, and also this changes depending on what product they buy from us. So a customer who purchases a planner for their kids will get different emails from someone who purchases a custom planner for themselves. I think it's really important to keep revisiting email marketing flows and automation as this needs to be constantly tweaked to keep delivering results.
We also decided in 2022 to give our subscription boxes a shake-up. We have changed the model from bi-monthly to quarterly, to offer the customers better value and create a "Planner Peace Club'' where customers will not only receive a box of items every two months but will have extra benefits like birthday discounts, ongoing freebies, and access to secret sales. We hope this will be a great reward and build customer loyalty amongst our customer base.
What have been your biggest lessons learned in the last year?
We had a shocking experience paying for some custom website coding that was poorly done, overpriced, and took forever. It was a lot of money for us to spend and this was incredibly stressful for us, trying to deal with a developer based overseas who didn't follow instructions. From now on, I'll only be using reputable local businesses for big jobs like this.
Listening to some podcasts about business can be a great source of inspiration.
On a personal level, I went through a very stressful divorce and became a full-time single mum. This took up almost all my mental bandwidth, so I was extremely grateful that I had a good team who were able to help carry the business load with packing orders, answering emails, social media, etc. I was truly able to see the value in having a business that you can step out of for a day or two and have it carry on around you.
The previous year (2020) we ran out of stock multiple times, so in 2021 we made sure we had PLENTY of stock to see us through. This placed a financial strain on the business so we need to focus on getting stock levels right in 2022. However, it's so tricky to get it right.
What's in the plans for the upcoming year, and the next 5 years?
This year we are wanting to scale the business. We are moving into a slightly larger office space and this means we'll be able to use a bigger commercial printer that will be faster and cheaper to run than the commercial printer we currently use. After many years of slowly getting bigger, we've well and truly outgrown the sunroom that we currently work out of.
We also want to concentrate on growing our wholesale arm, including being stocked in bricks & mortar stores. With this, is our desire to get our NDIS (National Disability Insurance Scheme) planner into far more NDIS participants' hands, as we've received such good feedback about it and the cost of the planner is often paid for through their NDIS government funding.
We have lots of exciting ideas for new products and new planner inserts. We never seem to run out of ideas, in the past, it's just been that we've been too caught up in filling orders to make them happen, but as the team grows we can focus on the growth of the business. Ideally, I would love in 5 years to be able to fully concentrate ON the business, instead of working IN the business. It would be exciting to see us stocked in stores around Australia and overseas - and to have everyone have heard of Planner Peace.
Have you read any good books in the last year?
Yes, Happy by Derren Brown. Perhaps not a business book, but it changed my perspective on a lot of issues and I feel this clarity has helped bring a better, more level-headed approach to my business and where I want it to be going forward - as well as in my personal life.
Advice for other entrepreneurs who might be struggling to grow their business?
I don't know how much advice I can give, as I feel like I'm making it up as I go along! However, I would say if you have a product that people genuinely want to buy, and you aren't getting as many sales as you want, then the biggest things I see where businesses could improve is having professional photos and a professional-looking website. Also, do you run paid advertisements on social media? Do you have an email list and do you nurture your existing customers? Listening to some podcasts about business can be a great source of inspiration.
Where can we go to learn more?
If you have any questions or comments, drop a comment below!
-
Jess Yasuda, Founder of Planner Peace
Planner Peace has provided an update on their business!
Over 1 year ago, we followed up with Planner Peace to see how they've been doing since we published this article.
Want to find more ideas that make money?
Hey! 👋 I'm Pat Walls, the founder of Starter Story.
Get our 5-minute email newsletter packed with business ideas and money-making opportunities, backed by real-life case studies.