6 Niche Accessories Brand Success Stories [2022]
•
Updated: September 8th, 2022
6 Niche Accessories Brand Success Stories [2022]
Start A Niche Accessories Brand
Niche accessories make excellent small business ideas. The profit margins in these businesses are pretty large because of the markup on the products. You could have a small Etsy store or sell them through marketplace sites such as Amazon, Facebook, and eBay.
The niche market for custom accessories is estimated to be nearly $473.46B by 2020 and it contains a variety of product categories ranging from jewelry, handbags, and small leather goods to house decorations and small fashion apparel accessories. Niche accessories is currently enjoying strong growth, which is projected to continue during this decade as well.
Here are some real life success stories of starting a niche accessories brand:
1. Braxley Bands ($2.4M/year)
Braxton Manley (from Austin, Texas, USA) started Braxley Bands over 5 years ago.
Team
2 founders / 3 employees
Location
Austin, Texas, USA
Case Study
My name is Braxton Manley and I am a 23-year-old living in Austin. I started Braxley Bands with my dorm-mate Grant Andrews as a class project at Texas Tech about 3 years ago.
We created an elastic Apple Watch band and started making them by hand on my Nana's sewing machine. We have since scaled the business from an original $20 upfront for materials to $100K a month on Shopify. No other capital or investment was ever put into the business.
2. Ekster ($18M/year)
Olivier Momma (from Amsterdam, North Holland, The Netherlands) started Ekster over 7 years ago.
Team
3 founders / 18 employees
Location
Amsterdam, North Holland, The Netherlands
Case Study
Hello! My name is Olivier Momma, and together with Rick Scharnigg and Richard Canneman, I founded Ekster. We make time-saving designs for smarter living; products that'll make every day easier for you.
We launched in 2015, as a team of two in a classroom. Today, our team has grown to 20 people in an office in the heart of Amsterdam. We're also the world's "most successful smart wallet brand", according to Forbes.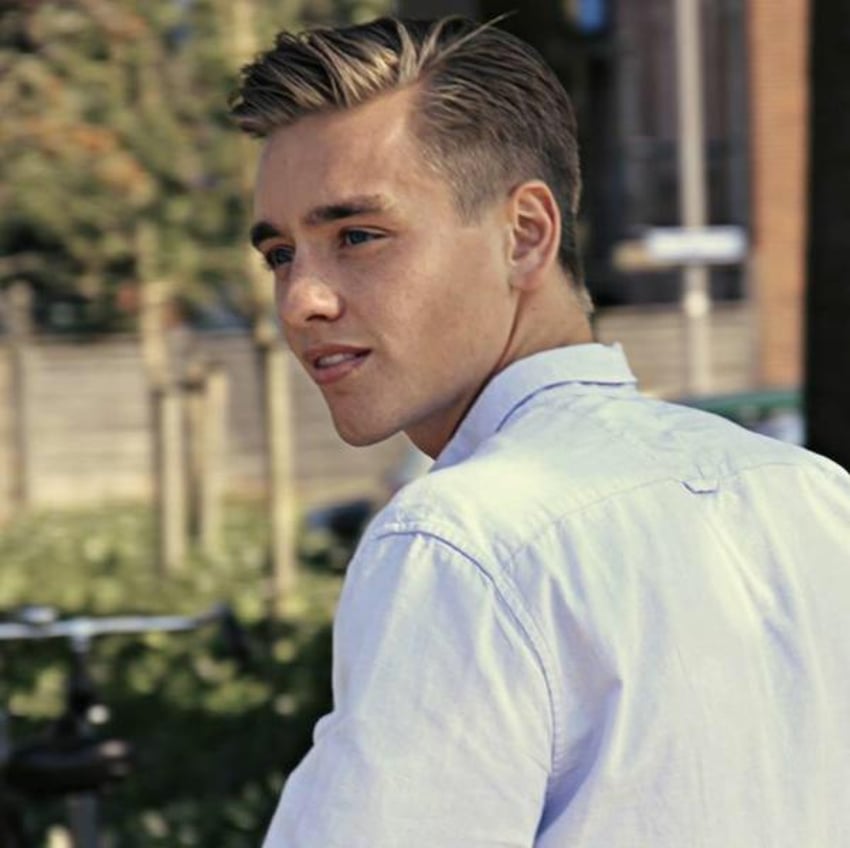 3. AGood Company ($2.64M/year)
Anders Ankarlid (from Stockholm, Stockholm County, Sweden) started AGood Company over 3 years ago.
Team
1 founders / 12 employees
Location
Stockholm, Stockholm County, Sweden
Case Study
Hello! My name is Anders Ankarlid and I am the founder and CEO of Agood Company, a sustainable and social impact startup founded in Stockholm, Sweden. As an ethical online retailer, we sell elegant, everyday products in sustainable materials.
Me together with the farmer that grows the linseed (waste) used in our mobile cases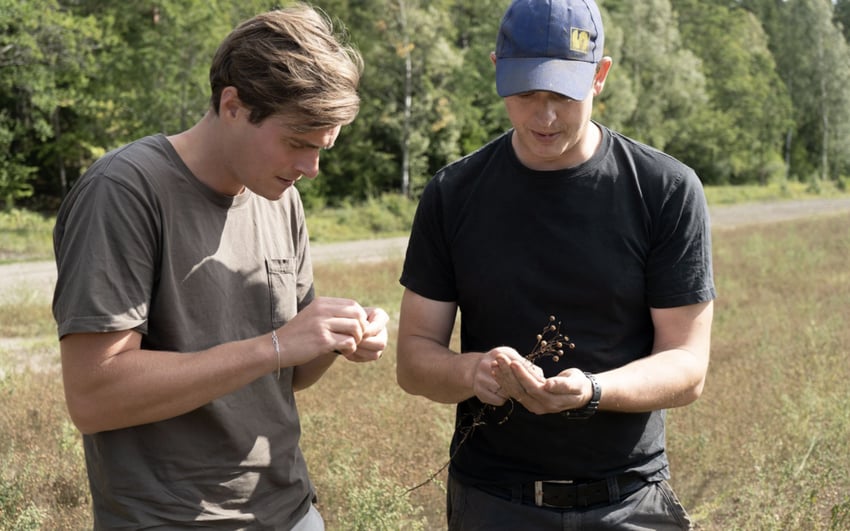 4. AR Catch22 ($7.2K/year)
Alex (from Colorado Springs, Colorado, USA) started AR Catch22 over 13 years ago.
Team
1 founders / 1 employees
Location
Colorado Springs, Colorado, USA
Case Study
Hi! I'm Alex Corstorphine, founder of AR Catch22. AR Catch22 produces and sells bolt catches for .22lr converted AR-15 rifles.
I have been selling the Catch22 for about 10 years now. Sales average $600 a month, with about a half-hour per week spent on maintenance and shipping. The business is a fun side project away from my day job. I grew Catch22 from a need I experienced and knew I could fix it.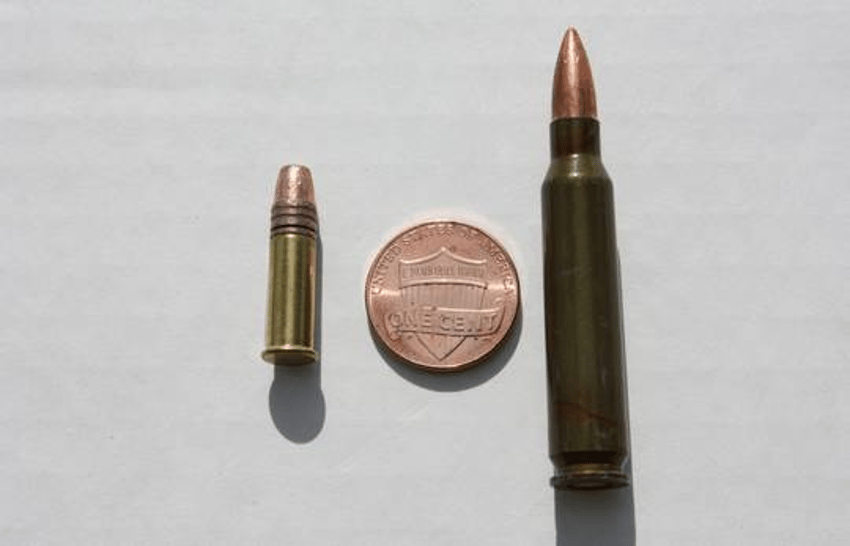 5. Bravery Co ($36K/year)
Emily Somers (from Melbourne VIC, Australia) started Bravery Co almost 6 years ago.
Team
1 founders / 1 employees
Case Study
Hi! I'm Emily, and I founded Bravery Co. in 2016. Bravery Co. is a company and community that supports chicks with cancer. We create Australia's only range of designer headwear for cancer warriors with $2 from each scarf donated to cancer research to end this stupid disease.
On average, we make 3-5K profit a month, but this is always put back into the business. (Definitely no superyacht story here yet!)
6. Bighead Custom ($84K/year)
Chris D (from Florida, USA) started Bighead Custom almost 10 years ago.
Team
2 founders / 3 employees
Case Study
Hello, My name is Chris D. and along with my partner and technical advisor Oliver C, we run Bighead Custom. Bighead Custom creates wooden "BLING" pendants that are created from customer or corporate logos. The finished product is unlike anything else available today. We have the technology to reproduce any photo or logo using colored metal flake and finish the piece off with a smooth sheet of glass. We give customers the "BLING" without the heavy price tag sting!
BIGHEAD IS EVERYWHERE! Since starting Bighead in 2011 and without any real advertising, Bighead does really well for a side hustle. Without giving up too much personal info regarding our finances, Bighead brings in enough revenue to help take care of 4 full-time employees. For a company that has never paid for advertising and only uses Youtube, SEO and other social media platforms (minus Facebook believe it or not) to expose the brand, it's really pretty impressive how large of an audience we were able to capture without paying for them! I think the key for us has been that we have something that doesn't really exist anywhere else. You can only get it from us. You can't shop us around. We have no real competition!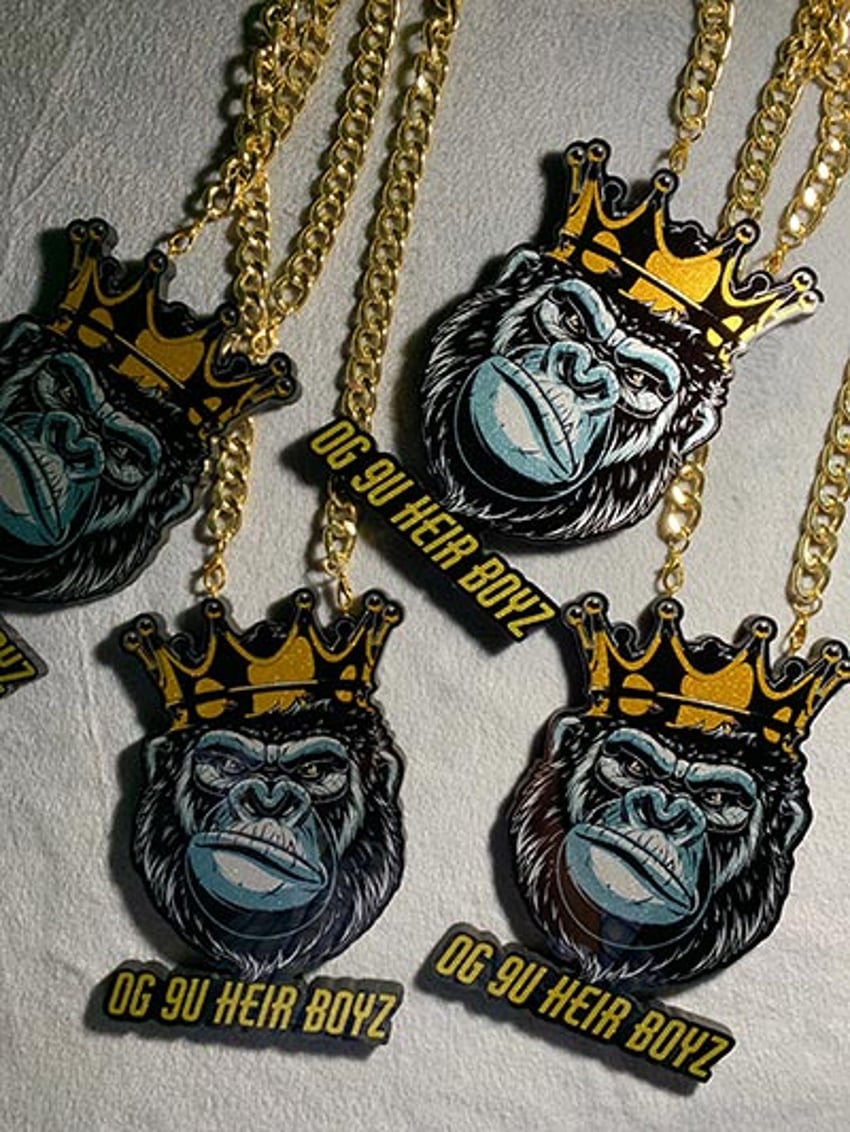 Want to start your own business?
Hey! 👋I'm Pat Walls, the founder of Starter Story.
We interview successful business owners and share the stories behind their business. By sharing these stories, we want to help you get started.
Interested in starting your own business? Join Starter Story Premium to get the greatest companion to starting and growing your business:
Connect + get advice from successful entrepreneurs
Step by step guides on how to start and grow
Exclusive and early access to the best case studies on the web
And much more!
Starter Story
Wanna see 52 business ideas you can start with less than $1,000?
Join our free weekly newsletter and get them right now.