5 Mystery Game Store Success Stories [2022]
•
Updated: September 15th, 2022
5 Mystery Game Store Success Stories [2022]
Start A Mystery Game Store
Here are some real life success stories of starting a mystery game store:
1. Hunt A Killer ($60M/year)
Ryan Hogan (from Baltimore, Maryland, USA) started Hunt A Killer over 6 years ago.
Team
2 founders / 62 employees
Location
Baltimore, Maryland, USA
Case Study
Hello, my name is Ryan Hogan and I am the Co-founder and CEO of Hunt A Killer, an innovative entertainment company that delivers clues, items and correspondence to your doorstep each month, which immerses Members in an interactive story. We have a total of four brands: Hunt A Killer, our murder mystery for true crime fans; Empty Faces, our paranormal investigation for horror fanatics; Escape The Invasion, our science fiction thriller for those looking to survive an alien apocalypse; and Team Building Kits, our business-to-business product that brings corporate teams together and improves company culture through quarterly experiences that create a fun and challenging environment.
Hunt A Killer started with 146 subscribers in October 2016. In August 2019, we shipped our one-millionth episode and continue to see signs of massive growth in the immersive entertainment space.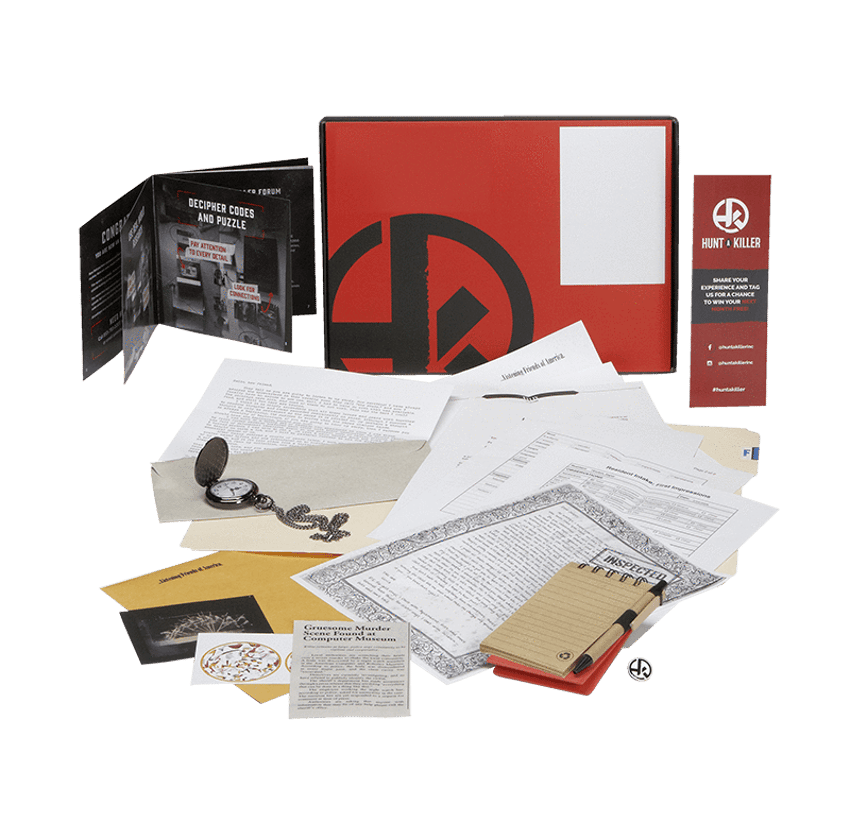 2. Crimibox ($1.02M/year)
Jimmy Cowe (from Ghent, Belgium) started Crimibox over 5 years ago.
Team
1 founders / 5 employees
Case Study
Hello, my name is Jimmy and I'm the founder of Crimibox. We develop and sell unsolved fictional murder cases. Our customers receive the police file, photos of the crime scene and bags of evidence. The goal is to catch the killer.
Our customers are mostly people who love escaping from escape rooms. We sold more than 4,000 Crimiboxes so far. Our monthly revenue is a bit more than $8,000. Our retention rate (people who bought the first and a second case) is more than 38%.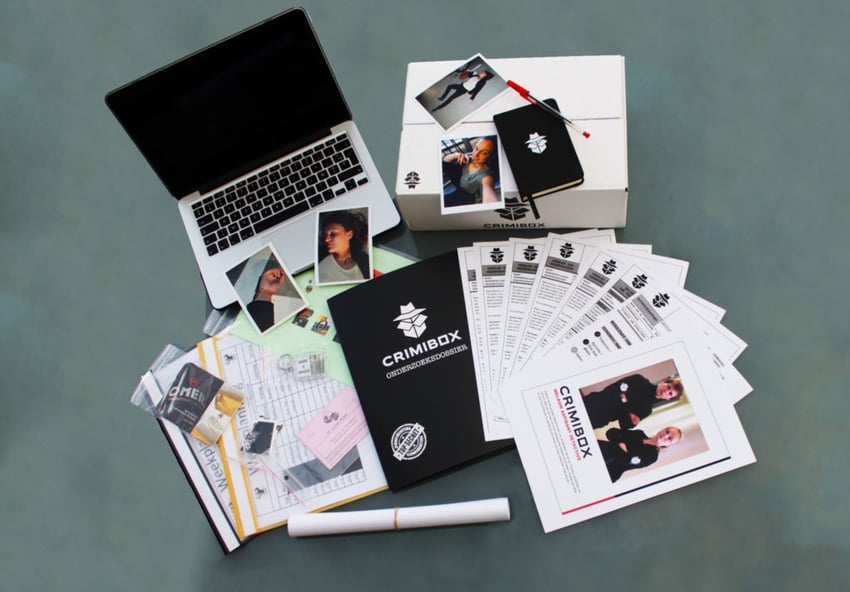 3. CA Lottery
Welcome to the California Lottery website. It's your ticket to full access! See jackpots, winning numbers, next draws, new games, and more.
Website traffic: 6.02M/month
Business rank: #23.8K
Check out their full website ➜
4. Cartoon Network
Cartoon Network is the best place to play free games and watch full episodes of all your favorite kids TV shows with apps and online videos!
Website traffic: 840K/month
Business rank: #61.4K
Check out their full website ➜
5. Hunt A Killer
Use your detective skills to solve the fastest growing murder mystery subscription box.
Estimated revenue: $5M/month
Website traffic: 450K/month
Business rank: #69.7K
Check out their full website ➜
Want to start your own business?
Hey! 👋I'm Pat Walls, the founder of Starter Story.
We interview successful business owners and share the stories behind their business. By sharing these stories, we want to help you get started.
Interested in starting your own business? Join Starter Story Premium to get the greatest companion to starting and growing your business:
Connect + get advice from successful entrepreneurs
Step by step guides on how to start and grow
Exclusive and early access to the best case studies on the web
And much more!