5 Event Organizing Business Success Stories [2022]
•
Updated: September 15th, 2022
5 Event Organizing Business Success Stories [2022]
Start An Event Organizing Business
Here are some real life success stories of starting a event organizing business:
1. SinOficina ($36K/year)
Bosco Soler (from ) started SinOficina about 4 years ago.
Team
1 founders / 0 employees
Case Study
Hi guys! My name is Bosco Soler and I'm the founder and only FTE employee of SinOficina: the first online coworking for the Spanish speaking community of freelancers and entrepreneurs.
What it started as a need to solve my own isolation as a freelance a year and a half ago, became a subscription model business that is now my main source of income making $3K/mo without spending a dollar (or euro) on paid advertisement.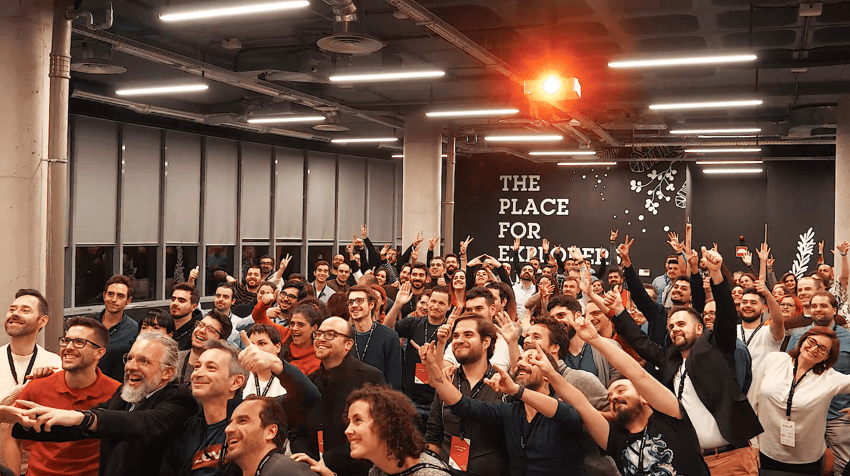 2. Entire Productions ($1.3M/year)
Natasha Miller (from San Francisco, California, USA) started Entire Productions over 21 years ago.
Team
1 founders / 6 employees
Location
San Francisco, California, USA
Case Study
I'm Natasha Miller- raised in Des Moines, Iowa but high-tailed it out of there as soon as I could at the age of 23. I thought I'd be a performer only - a classical violinist and jazz vocalist, but as it turns out those careers might have been the catalyst for where I am today.
Inc. 5,000 Fastest Growing Companies in America
Entrepreneur Magazine 360 List "Best Entrepreneurial Companies in America"
San Francisco Business Times Fast 100 "Fastest Growing Companies in the San Francisco Bay Area"
Special Event Top 50 Event Planners in the World
3. Action Network
Action Network
Website traffic: 6.37M/month
Business rank: #12.9K
Check out their full website ➜
4. Cozi Family Organizer
Cozi is the #1 organizing app for families. It keeps everyone's schedules and all your lists in one place. Cozi is a 3-time Mom's Choice Award Winner. Download the free app today!
Website traffic: 1.44M/month
Business rank: #33.1K
Check out their full website ➜
5. GDS Group
GDS Group summits, events and international conferences provide CxOs with the insight they need to solve today's key business challenges.
Website traffic: 40K/month
Business rank: #214K
Check out their full website ➜
Want to start your own business?
Hey! 👋I'm Pat Walls, the founder of Starter Story.
We interview successful business owners and share the stories behind their business. By sharing these stories, we want to help you get started.
Interested in starting your own business? Join Starter Story Premium to get the greatest companion to starting and growing your business:
Connect + get advice from successful entrepreneurs
Step by step guides on how to start and grow
Exclusive and early access to the best case studies on the web
And much more!