2 Tips For Starting A Successful Cooler Business
Want to start your own cooler business? Here are 2 tips you should know.
We've interviewed thousands of successful founders at Starter Story and asked what advice they would give to entrepreneurs who are just getting started.
Here's the best advice we discovered for starting a cooler business:
#1: Garrett Barretta, founder of COOLERSbyU:
We chatted with with Garrett, founder of COOLERSbyU ($25K/month). In our interview, Garrett says:
It's important to not get sucked into buying a mold for tens of thousands of dollars and ask your factory what other options you have. Always quote more than one source, and don't always go for the cheapest option. If you get a bad vibe from someone, don't order from them - your assumptions may be right.
Additionally:
You don't need 50 SKUs on day one and you don't need to make everyone happy. Focus on making one product or service as a minimum viable product and fulfill one niche's need.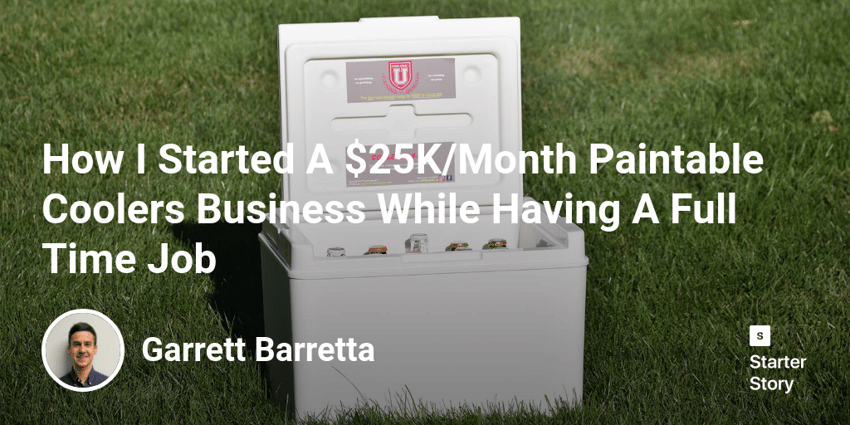 Read the full interview ➜