I Built A LinkedIn Lead Generator Tool And Make $48K/Year [Singapore]
I Built A LinkedIn Lead Generator Tool And Make $48K/Year [Singapore]
Hello! Who are you and what business did you start?
Hi! My name is Geet and I have been developing LinkHelp alongside my amazing team since last year!
LinkHelp is a LinkedIn lead generation and relationship-building tool. It helps automate activities like adding targeted connections, sending personalized messages, sending birthdays, work anniversaries, and new job wishes on autopilot.
Our customers are majorly entrepreneurs, small businesses, and medium scale businesses who aim to see their business scale at an extraordinary rate using the power of LinkedIn. LinkHelp is used by people across different Industry verticals and business horizontals.
We have a diverse set of users including Founders, CXOs, Sales heads, Marketing experts, HR leaders, Independent Consultants across different Industries such as Marketing & Advertising, Real Estate, Financial Services, Technology, Research & Advisory Services, Logistics, and many more.
We have customers from more than 90 countries across the globe and while we're still very early stage our ARR is $50k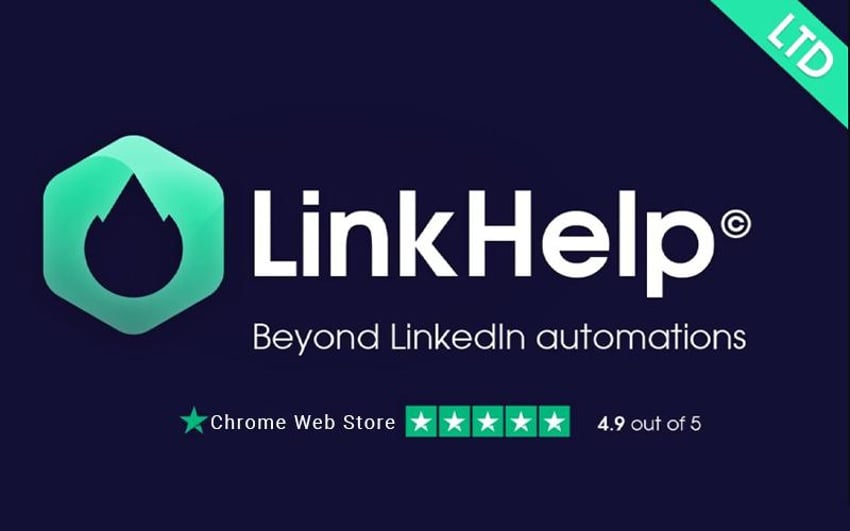 What's your backstory and how did you come up with the idea?
I began working on the product after realizing the demand for such a tool in the market. I realized that people from sales backgrounds, marketing backgrounds, human resource backgrounds, etc., are looking to scale their business using the LinkedIn database.
I have a background in Marketing. Having worked with companies like Microsoft and Facebook in the past. I was fortunate to work alongside super amazing startups as my role comprised of creating and implementing Go-To-Market Strategies for startups across various business verticals. I got to learn how startups function, what are the challenges and opportunities in this domain, and how there is a need to make an efficient product that helps Small Businesses easily automate their business tasks so that they can focus on closing deals.
That is what motivated me to take the plunge. At the time, I had a full-time job, however, being surrounded by these amazing small businesses - I always craved picking a problem and solving it from scratch. LinkHelp was bootstrapped in the beginning and we slowly started generating revenues that helped us cover costs and break even.
As we know, LinkedIn is one of the most reliable platforms for the working population on the internet, and we realized from the start that a product to leverage this information for business growth contains tremendous potential.
There is a famous saying - "Your network is your net worth", and we believe LinkHelp aims to bridge the gap between the two.
We validated the idea during the initial days by providing free products to our customers, taking their feedback, and reverting strongly with the updated and better version. This continuous feedback loop has enabled us to create a product that provides tremendous value to our customers.
Go lean during starting years. Reduce the cost as much as you can in the early years
When we just started, I knew that we would require someone full-time for driving the tech side of things. However, for other tasks like creating the website, doing some initial marketing - I used Upwork to find some great temporary talent. It takes hard work, but if you find the right person - all of the minor tasks where you wouldn't want to spend much of your time can be easily outsourced.
That being said, always try to define according to your business, which are the tasks/ roles where you'd need someone full time vs part-time or temporary. For instance, for our business, it was - Website/ Doing the initial outreach: freelancers from Upwork. Tech + Sales: full-time employees were hired.
According to a study, solo founders, on average, take 3.6 times longer to scale when compared to startup teams of two or more. It also found that teams were more likely to attract investors and experience success in comparison to solo founders.
Ideas can change direction and evolve as they grow, funding can always be secured from somewhere else, there will always be a never-ending supply of competitors. But the team that brings it all together will form your startup's DNA.
Based on our experience, here are a few steps to set up a team, especially for a solo founder are:
Awareness: Try to understand and make a note of your strengths, weaknesses, and a roadmap of the next 5 steps that will take the business to the next level. This will help you in understanding the necessary skill sets, experience, and attitude that are needed in the people who will essentially be your founding team.
Hire the right employee for 'your' business: After assessing your business in-depth, you want to hire the individual or team based on the required skill gap and the business objective. Ensure that potential employees not only have the required skill but also believe in your business and share your passion.
Culture: Try to develop a positive culture that helps the new team thrive during challenges rather than burn out. At our company, we always try to have weekly sessions with a new theme each week, and get people together to share about their passions, ambitions, pets, families, hobbies, etc. ! This helps bring the team together!
Accountability: You must create an accountability system with well-defined metrics rather than pointing fingers at employees subjectively. Always have numbers to hold people accountable and help them out with the necessary direction if they fail to achieve their goals.
Impact: Share the impact that the employees are contributing to the growth of the business. There is a magical power that bonds the team and drives the business when people see the output of their work.
Take us through the process of designing, prototyping, and manufacturing your first product.
Since the start, we aimed to make the product design simple and clean. We never wanted to overwhelm our users with complicated designs.
So during the initial months, we spent energy on designing and building an MVP (Minimum Viable Product) that elicits valuable feedback with little effort. The early user interface was very basic and minimalistic with features such as - "Add targeted connections" and "Message targeted users".
Our customers loved the simplicity and the usage of our product and recommended including more features. We later expanded our offerings and included 17 more features such as - "Audience Creation", "Wish birthdays", "Endorse Connections", etc.
Also, during the design process, we parallelly started creating an MVB ( Minimum Viable Brand). We reflected deeply on our vision, our values, our ideal customers, customer pain points, our communication tone/messaging, theme, brand personality, etc., This exercise helped us position our product in a meaningful way to specifically target our potential customers.
The initial features were pretty basic such as add connections, message connections, follow connections, like the post, etc.
The reasons for choosing them were pretty straightforward. We want to tap into the most necessary features right from the start. These features can simultaneously be used for objectives like lead generation, networking, recruitment, relationship building, etc.
Our product has evolved significantly since then, users can now download all their connection information, they can target people more precisely based on specific filtering criteria, they can auto-respond to messages, they can auto congratulate people on their work anniversary, new job or even auto wish on birthdays. There are many other important features we have added along the line.
Describe the process of launching the business.
We had a simple strategy from the beginning before I even thought of what LinkHelp would look like. Find a problem and then work on its solution, get customer feedback along each step.
Once we discovered how finding leads for small businesses and solopreneurs is so tough and takes up so much of their time, the idea was simple: create a tool that makes this an easy step-by-step "on your own" process for these businesses owners. We launched a beta version that had just a few features for our family and friends, once we received feedback - we made a list of features that had to be added and improvised the tool accordingly.
The next step was creating a decent website where users could easily find out more about the product as well as tutorials to use the tool to its full potential. I am putting down some screenshots of how the website looked earlier vs now just to show how far we've come.
Also at the start, it was just about getting something out there and the focus was more on the product. We now also focus on our brand identity and make sure users have ample useful content to help them in their user journey!
Old website: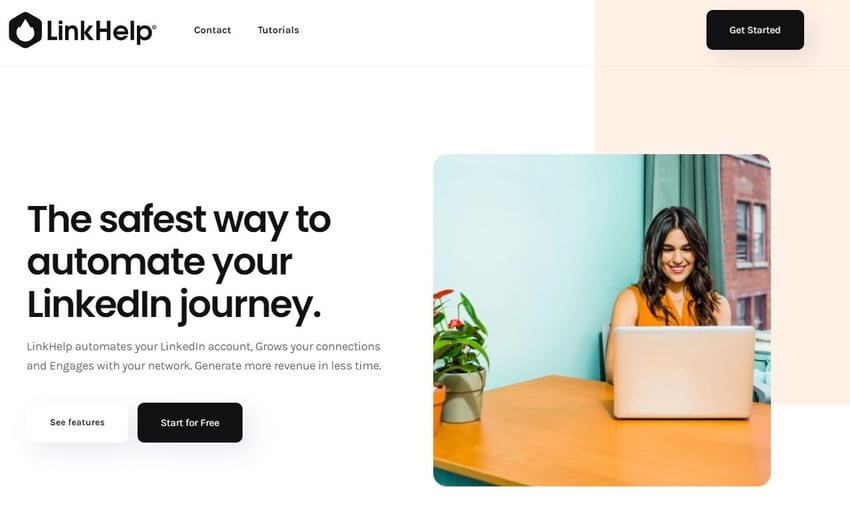 Current Website: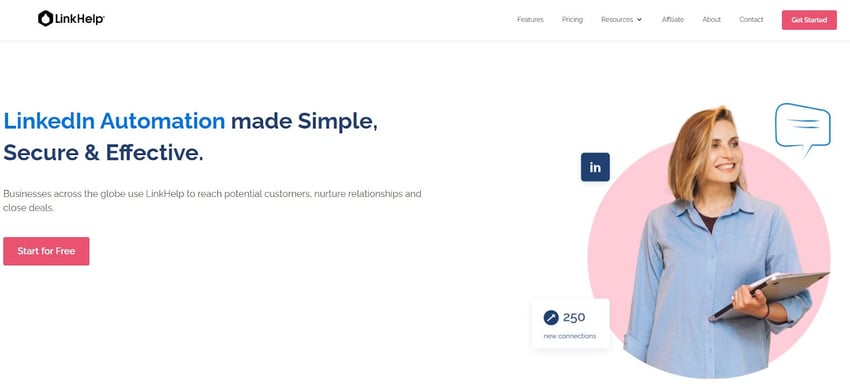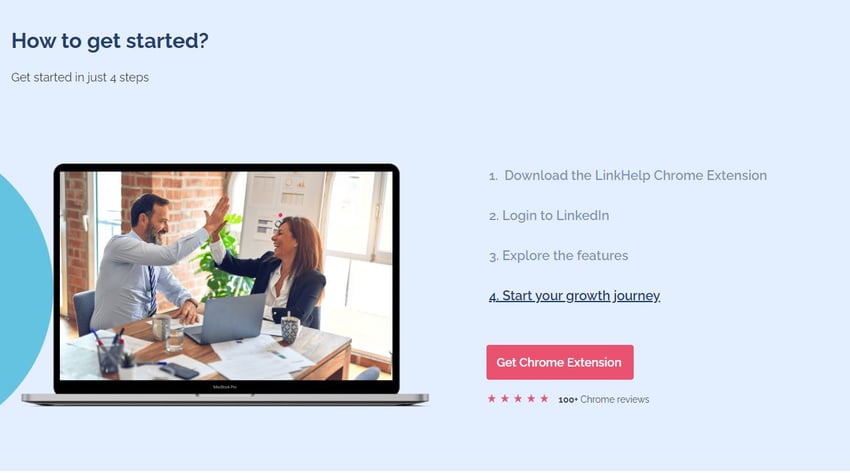 Since launch, what has worked to attract and retain customers?
Three Day Trial
We provide a three days trial period (no credit card needed) to make people comfortable with our product. Thereby, people use it as they have no associated downside. This factor has contributed significantly to attracting our customers. Also, once a customer starts using our product, we provide 24/7 support which increases customer satisfaction and retention.
It is essential to keep customer satisfaction the main priority. Startups must walk the extra mile to provide value to the customers. This is the only way to compete with the goliath of the industry. Always remember - Outwork, Out Improve, Outsmart and Outlast your competitors.
Word of mouth
Word of mouth has also played a significant role in improving customer acquisition. Most of our current customers write to us about how LinkHelp is contributing significantly to their sales and marketing efforts. This is also reflected by our customer ratings in Chrome Web Store and Google. This overwhelmingly positive response motivates us to go one step further to help our customers.
Third-party listing websites
Listing websites such as AppSumo, Deal Mirror, etc., have also contributed significantly to LinkHelp growth. These websites have increased the number of eyeballs to our product which has resulted in significant customer acquisition.
Our Pricing Model is comparatively economical as compared to our competitors.
Also, We provide a wide range of features with less expensive price points. This factor has played a very lucrative role in our customers' decision-making process.
Referral program
We have a referral system in place where we give a 20% recurring commission on every referral. We provide stats to our affiliates every fortnight. Each time someone buys the product using a particular referral code, he/she will get a 5% discount. Users can reach out to [email protected], to know more about the program and get the referral code along with other collaterals,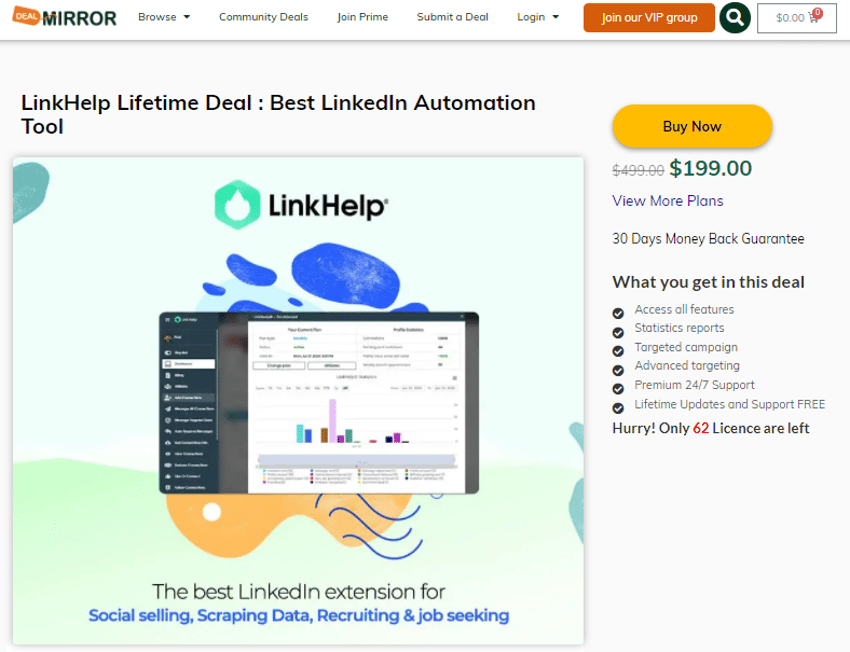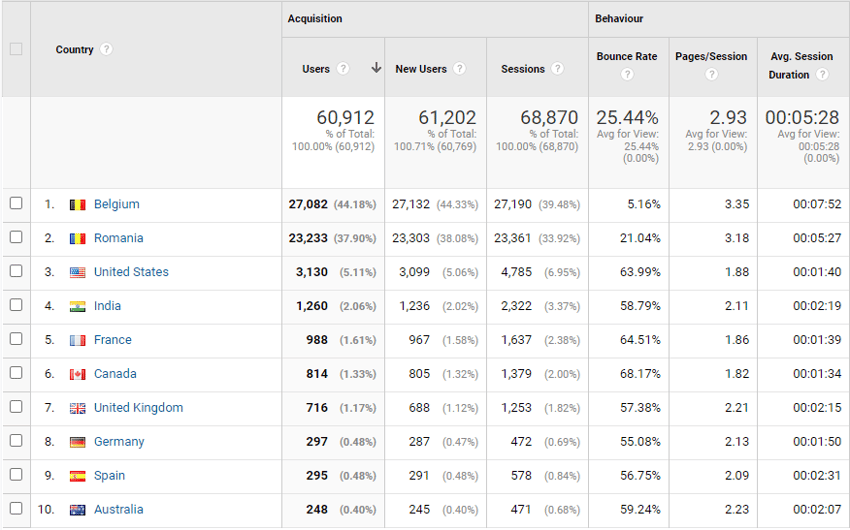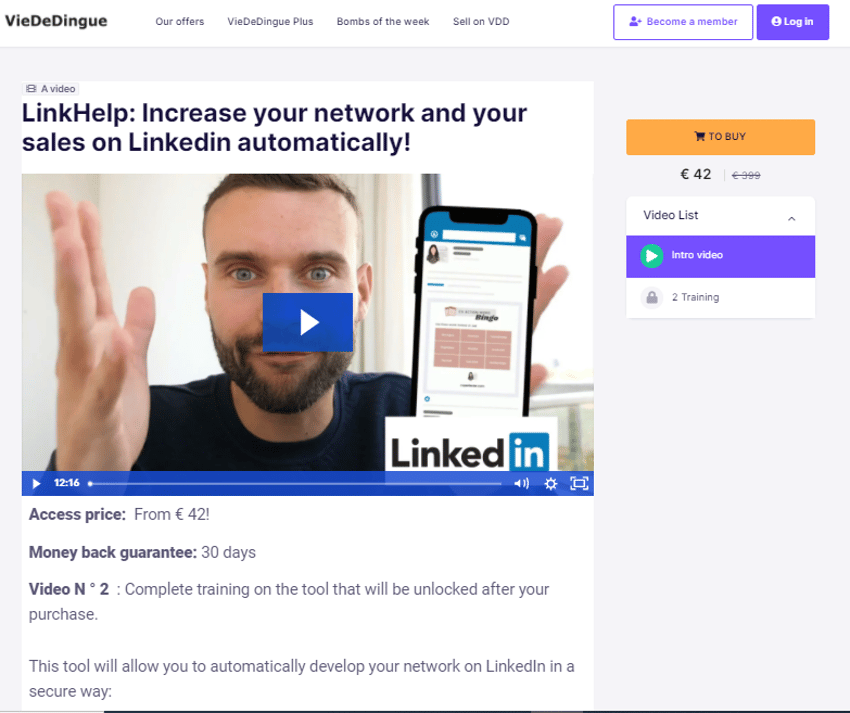 Top channels visit site: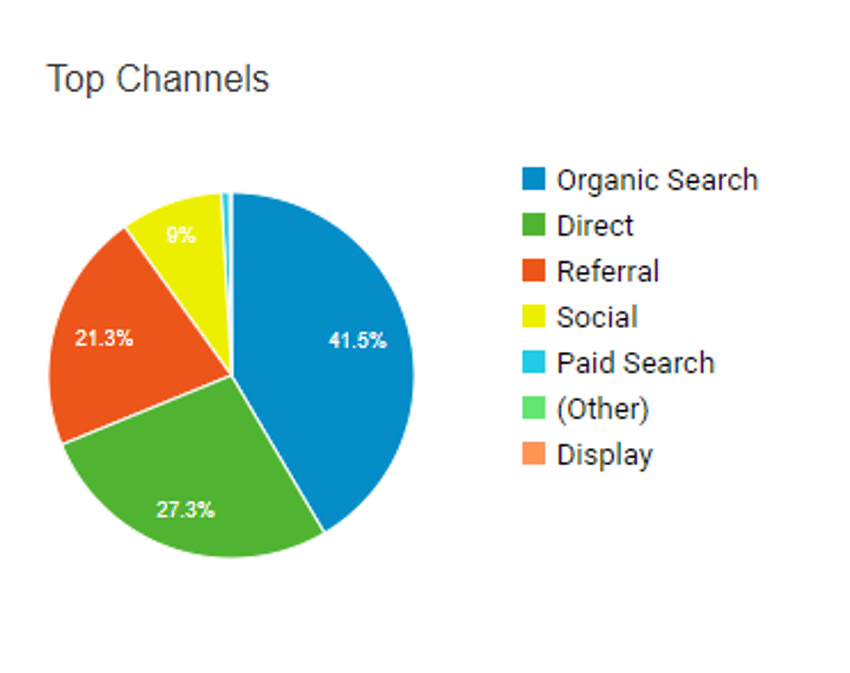 How are you doing today and what does the future look like?
We have an MRR upwards of $5000. Our main distribution channels include AppSumo, DealMirror, and Dealify and we are in partnership talks with a few other marketplaces as well.
50%-60% from all the channels combined and 50% direct sales
Currently, we have a decent organic reach and users looking for LinkedIn Automation Tools can find us on the Google Chrome Store where we are listed among the Top few LinkedIn Automation Tools based on ratings and reviews.
We plan to scale and reach users in more geographies by partnering with Content Creators and also tapping into Affiliate Marketing.
One of our key focus areas in 2022 will be to expand our list of features based on user feedback and also build the tool's capabilities.
Our long-term vision for LinkHelp is to build this tool into a one-stop solution for Business Owners to launch their business online, generate leads and convert them into paying customers. This way we want to contribute to the startup ecosystem by empowering entrepreneurs and being a small part of their growth journey.
Through starting the business, have you learned anything particularly helpful or advantageous?
Since the beginning of our venture one thing that helped us (and still does:) was 'listening to our users' - whenever the team had a great idea for a feature, or what the next step in the user journey should be, we did a beta launch for a bunch of our earliest users who believed in the potential of Link help.
A lot of times, young businesses make the mistake of straightaway shipping product features thinking that the user will love additional functionalities - while the reality can be very different, like in our case, we got invaluable feedback from customers - eg. having features is good, but make it simple to understand, reduce the number of steps and have tutorials for ease of understanding. All of this helped us in our early stages and we continue to follow this route whenever in doubt!
Another learning for us has been that never be afraid of experimenting. One of the best things about the early stages in the business journey is that there is room for mistakes. A common mindset for founders is that they need to be perfect in whatever they are providing to users and if this doesn't happen customers will not trust the company in the long run and move on to competitors.
While that is a legit thought, in reality, you'll be surprised to know that users can be understanding! Don't be afraid of trying out new ideas and learning from mistakes. In our business too, many times, some of our automation stopped working in the middle of the night because we added complicated code and the tool stopped working for a few users due to this -
However, this did not demotivate us from trying out new tools/useful capabilities and presenting them to users later. Yes, we make mistakes - but we do not shy away from writing to our users and helping them understand what happened, and, we continue to receive invaluable feedback and suggestions in the process!
What platform/tools do you use for your business?
Email Marketing has been a very critical channel for sending company messages and promotion materials to our subscribers. MailChimp has played a very significant role in enabling us to achieve it.
Stripe and PayPal have been providing seamless global online payment processing. Whereas, Webflow has helped tremendously in creating a user-friendly, clean and simple website. It has also helped in getting a ton of inbounds and revenue. Google Analytics on the other hand has helped us analyze our website data and associated trends.
Another platform, Google Workspace has enabled us to manage our internal docs, messages, meetings, and tasks during the remote work mode in the covid times.
There are multiple other tools at disposal but the above-mentioned are the most commonly used.
What have been the most influential books, podcasts, or other resources?
I have been greatly influenced by the books - The Blue Ocean Strategy and Sam Walton Made in America.
The blue ocean strategy is the book that articulates perfectly how to differentiate your offerings from your competitors, especially in an industry with cutthroat competition. The book gave me a perspective that creative solutions to common problems are the need of the hour.
"Sam Walton - Made in America" is the autobiography of Sam Walton, the founder of Walmart. This book taught me to be obsessed with your customers. Customer Satisfaction was the #1 priority of Sam Walton when he started his first Walmart store, and the rest is history.
Our company also follows a similar principle and believes that customer satisfaction is of utmost priority. We strongly believe that when you put your heart and soul to provide value to your customers, then the customers reciprocate by not only being loyal but also becoming product evangelists.
Advice for other entrepreneurs who want to get started or are just starting out?
Before embarking on the entrepreneurial journey, one should test the market demand of the product. Doing this reduces the risk and helps understand the valuable customer feedback using which one can further build onto the product.
It is essential to keep customer satisfaction the main priority. Startups must walk the extra mile to provide value to the customers. This is the only way to compete with the goliath of the industry. Always remember - Outwork, Out Improve, Outsmart and Outlast your competitors.
Go lean during starting years (Read lean startup for detailed info). Reduce the cost as much as you can in the early years. Building the right team is of utmost importance, so learn to hire and retain great people.
There are multiple other factors responsible for making a startup successful, but these are the key factors that entrepreneurs should be mindful of before starting their own business.
Are you looking to hire for certain positions right now?
We are currently in the growth phase and always looking for passionate individuals to join our mission! As of now, we have an open role for a full-time Developer to embark on this adventurous journey with us.
Where can we go to learn more?
If you have any questions or comments, drop a comment below!
-
Geet, Founder of LinkHelp
Want to start your own business?
Hey! 👋I'm Pat Walls, the founder of Starter Story.
We interview successful business owners and share the stories behind their business. By sharing these stories, we want to help you get started.
Interested in starting your own business? Join Starter Story Premium to get the greatest companion to starting and growing your business:
Connect + get advice from successful entrepreneurs
Step by step guides on how to start and grow
Exclusive and early access to the best case studies on the web
And much more!