Thank you Klaviyo for sponsoring Starter Story ❤️
Turn one-time buyers into repeat customers. Try the platform loved by 265,000 brands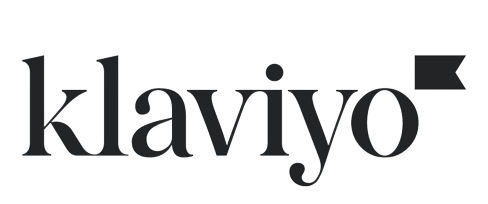 How We Attracted Higher-Paying Customers And Launched A Course
Start A Podcast Production Company
This is a follow up story for Counterweight Creative. If you're interested in reading how they got started, published about 3 years ago, check it out here.
---
Hello again! Remind us who you are and what business you started.
My name is Jeremy Enns and I'm the founder of Counterweight Creative a podcast marketing and production agency that helps optimistic mavericks develop and launch utterly distinctive podcasts.
Unlike most podcast production companies, we lead with a strategy-first approach, working with our clients to determine whether or not a podcast is actually the best way to achieve their marketing goals and if so, how we can work together to create a show anything else currently in existence. We help our clients develop their show concept, launch a Top-100 show in their category and then handle the ongoing production, marketing, and monetization.
In addition to our done-for-you offerings, we teach our system through our flagship, cohort-based course, Podcast Marketing Academy, the only course teaching a holistic, from-the-ground-up approach to podcast marketing.
We're currently averaging ~$20K/mo in revenue and are currently in the process of transitioning from working with a larger number of lower-paying clients to a small number of high-paying clients.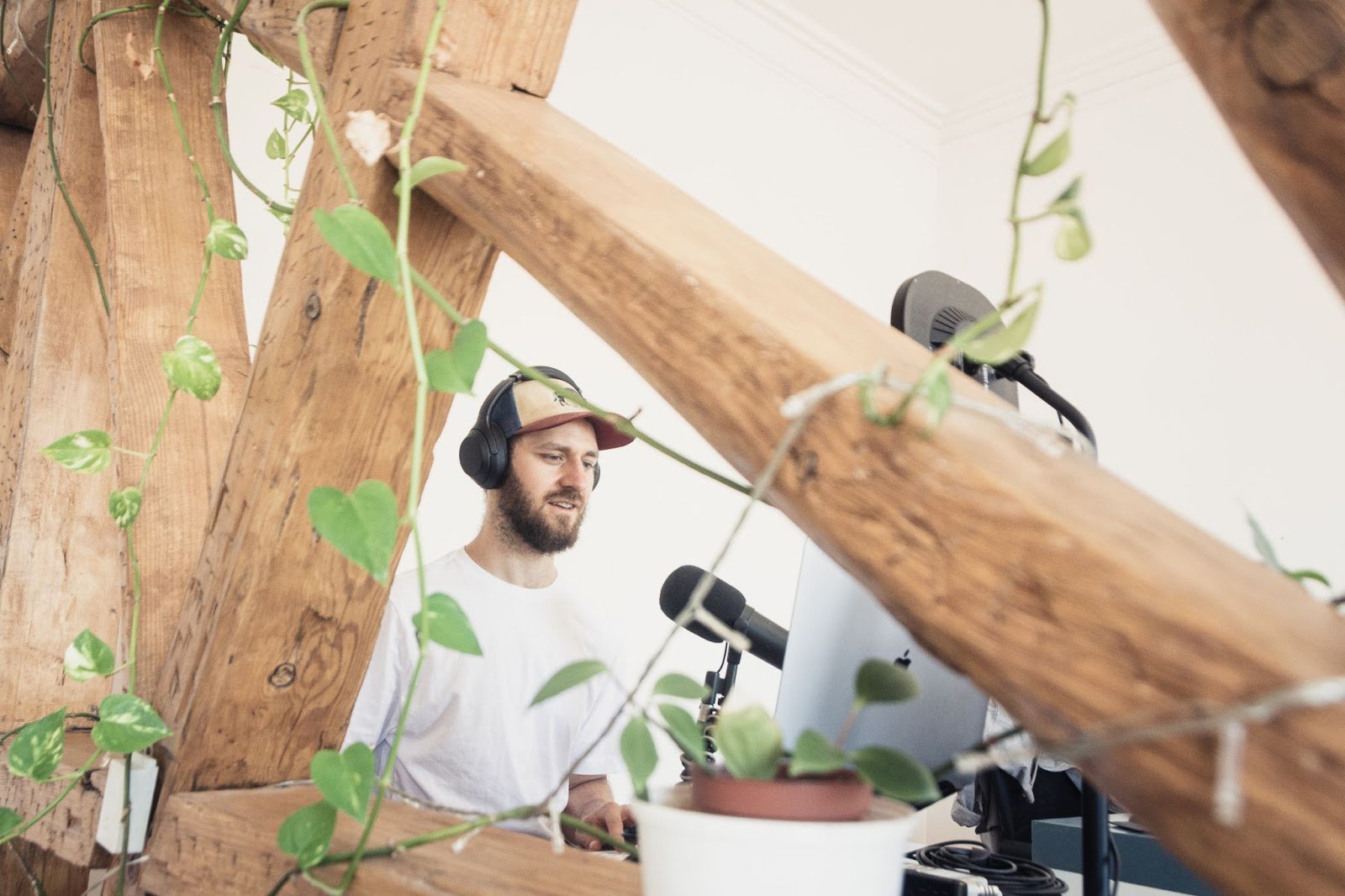 Tell us about what you've been up to! Has the business been growing?
The business has stayed around the same size over the past year. We lost about 60% of our clients due to COVID but were able to make back that lost income by bringing in a smaller number of higher-paying clients as well as developing and launching Podcast Marketing Academy.
Playing the short game leads to bad decisions, jumping from strategy to strategy when we don't see results as quickly as we'd like, even though it would have worked if we'd given it enough time.
With the business highly systematized and running smoothly, over the past year I've been dedicating 75% of my time to marketing and creating the digital product side of the business. In addition to Podcast Marketing Academy, we've developed several other courses and workshops to appeal to business owners and podcasters who can't afford to work with us directly. My goal is for these products to make up 70% of our revenue within the next couple of years.
Referrals have continued to be our primary source of new leads, although we've also started to see an increasing number of leads who first heard me as a podcast guest. Podcast guesting is one of my primary marketing focuses this year, a process I teach in my free Audience Growth Through Podcast Guesting mini-course.
In addition to podcast guesting, we're currently overhauling our 100+ post blog to take a much more intentional, strategic approach to SEO and content creation, and focusing on running regular workshops and webinars. Our most recent workshop, Roadmap to 5-Figure Podcast Sponsors brought in around 200 new subscribers and we're planning on running more regular events like this going forward.

What have been your biggest lessons learned in the last year?
The biggest lesson for me from the past year has been about being intentional with my time and energy. My goal has always been to spend more time writing and creating products.
For a long time, I felt that the best way to achieve that goal was to build the agency to the point that it ran itself, allowing me the time to focus on other creative endeavors. The problem with this mindset is that you can get caught in a growth trap where it never feels like you have enough and you always feel the pressure to keep growing.
This year, I had the realization that the agency was already at the point where it could support me and allow me to spend ~75% of my time working on high-level projects not directly related to client work.
This realization has allowed me to take a much more direct approach to work toward my personal goal of spending the majority of my time writing and creating. As a result, I'm feeling more fulfilled and having more fun with my work than I have before, and the digital product/creator side of my business is growing much more quickly than it otherwise would have.
When it comes to both mindset and creativity, the two most helpful habits have been my writing habit (I've published 300+ posts over the past year) and my daily habit of going for an hour-long walk without listening to podcasts/audiobooks/etc. Every single day I arrive home from the walk with notebook pages full of ideas.
What's in the plans for the upcoming year, and the next 5 years?
My biggest goal going forward is to lean into and double down on the digital product side of the business. My goal is for digital products and online workshops to account for 70+% of our revenue within two years. These programs will initially target podcasters specifically, although I have plans for products designed to help creators in other mediums as well in the future.
Five years from now I'd like to have sold the agency and be best-known as a writer. I'm currently working on continuing to improve my writing, with a focus on more ambitious pieces, and have a goal of publishing my first book in the next two years, with more to follow in the future.
Have you read any good books in the last year?
I've focused on a strict non-business book and podcast content diet over the past two years as I find I get more inspiration and unique ideas by consuming different source material than other people in my space.
Some of my favorite books and podcasts from the past year include:
Books:
Podcasts:
On Being
Secular Buddhism
99% Invisible
Levar Burton Reads
Advice for other entrepreneurs who might be struggling to grow their business?
The biggest thing I've embraced over the past year is that growing a business is a long game. I've stopped stressing about short-term growth and have committed to doubling down on the things that might not generate results immediately, but are going to have a big impact in the long run.
Playing the short game leads to bad decisions, jumping from strategy to strategy when we don't see results as quickly as we'd like, even though it would have worked if we'd given it enough time.
I like to tell new podcasters that they're going to produce their show for a year and it's not going to feel like the time and effort was worth it. If they keep with it for 3 years, however, it's going to completely change their business and life. The same is true for any type of content or business as a whole.
Growth and progress are rarely linear, more often following the exponential curve of compounding returns. Be patient and always be experimenting and you'll be alright.
Where can we go to learn more?
If you have any questions or comments, drop a comment below!
-
Jeremy Enns, Founder of Counterweight Creative
Counterweight Creative has provided an update on their business!
About 2 years ago, we followed up with Counterweight Creative to see how they've been doing since we published this article.
12 days ago, we followed up with Counterweight Creative to see how they've been doing since we published this article.
Want to start your own business?
Hey! 👋I'm Pat Walls, the founder of Starter Story.
We interview successful business owners and share the stories behind their business. By sharing these stories, we want to help you get started.
Interested in starting your own business? Join Starter Story Premium to get the greatest companion to starting and growing your business:
Connect + get advice from successful entrepreneurs
Step by step guides on how to start and grow
Exclusive and early access to the best case studies on the web
And much more!
PROMOTED
Did you know that brands using Klaviyo average a 95x ROI?
Email, SMS, and more — Klaviyo brings your marketing all together, fueling growth without burning through time and resources.
Deliver more relevant email and text messages — powered by your data. Klaviyo helps you turn one-time buyers into repeat customers with all the power of an enterprise solution and none of the complexity.
Join Brumate, Beardbrand, and the 265,000 other businesses using Klaviyo to grow their online sales.
Starter Story
Wanna see 52 business ideas you can start with less than $1,000?
Join our free weekly newsletter and get them right now.