Thank you Klaviyo for sponsoring Starter Story ❤️
Turn one-time buyers into repeat customers. Try the platform loved by 265,000 brands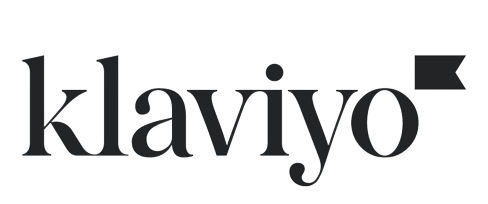 How We Are Building A Side Hustle Facilitating Treks In The Himalayas
Hello! Who are you and what business did you start?
My name is Mark Johnson. In 2017, I launched Hobnail Trekking Co., an adventure travel company that specializes in treks to Mt. Everest Base Camp and other epic locales in the Himalayas, as perhaps the least qualified person on the planet to do so. By the end of 2019, we will have sent 23 Americans on this life-changing journey.
As a business, Hobnail is still a "side-hustle" and will probably require another 2-3 years to become self-sustaining, but that's what we signed up for. If the company closed tomorrow, it would've been the adventure of a lifetime.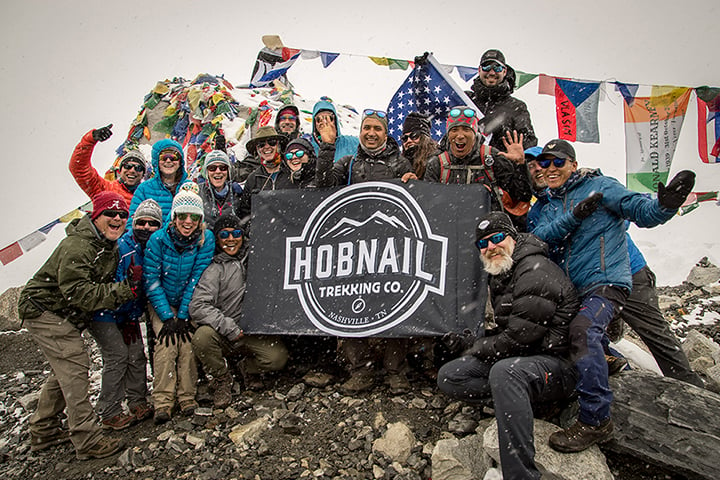 What's your backstory and how did you come up with the idea?
In August 2016, I was on a steep downward trajectory in my job as a communications director at a nonprofit as a result of philosophical differences with the organization.
It was very uncomfortable, at best. The day before I was to part ways with the organization, I was having my pickup truck worked on at my mechanic shop and needed a ride to pick it up. Having applied the previous night to a communications job at a ride-sharing company, Lyft, I downloaded the app to my phone and hailed a ride.
The man who picked me up was clearly not from our hometown of Nashville, Tennessee. Although he had a strong indeterminable accent, he spoke fluent English and we had a great conversation on the way to the mechanic. Turns out the man was from Nepal. When I asked him if he knew anything about the Everest Base Camp (EBC) trek — something my wife and I had placed on our Bucket List years ago — he smiled and said, "I am an Everest Region Sherpa. I've guided that trip dozens of times. I actually own a small trekking company in Nepal." We exchanged numbers and quickly set up a meeting for that weekend so my wife could ask him about the trek.
The next day, I was unemployed.
After meeting with my driver, Dawa Jangbu Lama Sherpa, that weekend, my wife, Holly, and I created a loose plan to do the EBC trek in Spring 2018. We had no idea how we would pay for it or, with three kids, work out the logistics, but we committed ourselves to make it happen. We also developed a friendship with Dawa, whose family had relocated to the Nashville area.
Over the next several months, I worked toward landing a new communications job, but also researched the EBC trek. I began noticing that there were no regional trekking companies that offered this trek. In fact, there were no companies headquartered east of Colorado that we could find. One day, an idea popped into my head: Why don't WE, my wife and I, create our own company? Although we had absolutely no experience with Nepal and were only casual hikers, I had a vast amount of marketing and web development experience and my wife is great with finances and organizational stuff. Dawa had a large network of guides and porters but had no way to market his treks in the U.S.
If I could work out a partnership with Dawa, he could handle the actual trekking part. I floated the idea to both Holly and Dawa, and both were very enthusiastic and (to their credit) brave about trying it. In January 2017, we launched our company, Hobnail Trekking.
Take us through the process of designing your services and launching the business.
Since we don't sell a physical product, our goal was to create marketing that was appealing to Westerners who expect a certain standard in how they research, register, and pay for things.
Be open to opportunity. I'm convinced that God put me into that Lyft vehicle with Dawa for a reason.
Holly and I spent several months working out an online booking process and building our website. We also created branded materials that we would provide as part of our package, including caps, shirts, and a custom duffel bag built to the specifications of the Sherpas. (Having a background in graphic design has served me well in this respect.)
We started by creating a website and booking a local venue to have an informational meeting about trekking in Nepal. This could only work if Dawa was a part of it. Even better, Dawa's entire family, including his wife, new baby, and parents attended and cooked authentic Nepali food for the participants.
Almost 30 people attended the meeting!
This got the ball rolling. The plan was for Holly and me to handle marketing and all the logistics on the American side. We take care of booking, processing payments, organizing social events and training hikes for each group, and generally putting people at ease about their decision. Dawa is essentially a subcontractor who we hire as our Nepali-side representative. He organizes a team of guides and porters, book hotels and tea houses, and handles other logistics in Nepal. With his experience in the trekking industry, mine in marketing, and Holly's in administration, we knew we could make it work, and it has. Dawa also has a business partner in Kathmandu who helps him book hotels, flights, and tea houses, and keeps their financials.
After the initial informational meeting, we began conducting a series of events in outdoor retail stores across the Southeast U.S., which we still do today. We were featured in several newspapers and on a regional TV show and had developed strategic partnerships with other like-minded businesses.
By October, we had booked a full trek of 15 people, including ourselves, that would depart in March 2018. Almost all of these trekkers had come from the meetings we had created.
After returning from the trek (unbelievable), we were able to book another group for the Fall 2018 trekking season and began plans for 2019.
Since launching, the company has grossed close to $60K, most of which has gone back into the business to cover start-up costs, etc.
We have done all this while Holly kept her job as a nonprofit administrator and I also built websites and worked as a freelance writer. We hope that, within five years, Holly will be able to work with Hobnail full time and that we may be able to also employ our kids.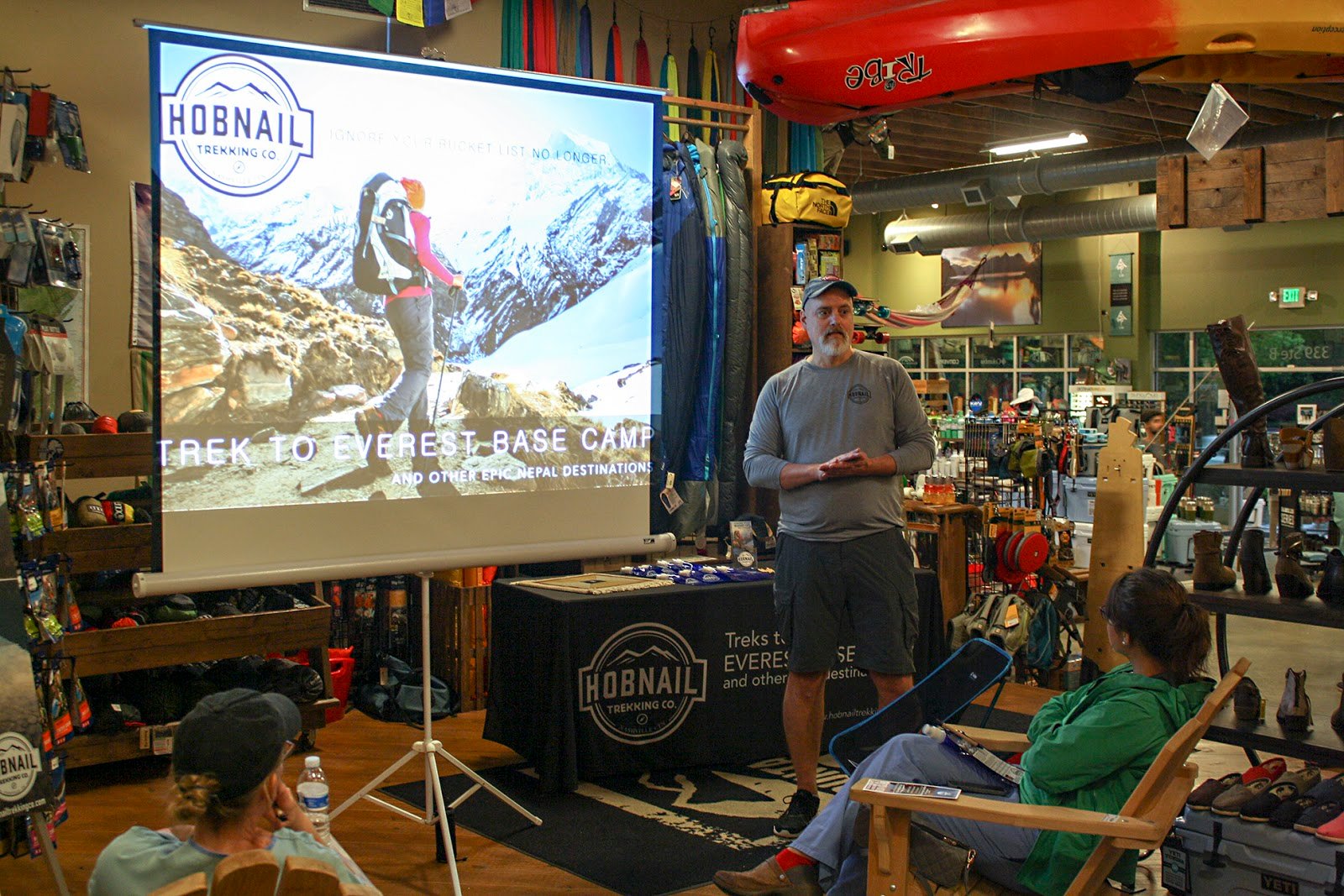 Since launch, what has worked to attract and retain customers?
As our budget has allowed, we have boosted Facebook event posts to attract potential customers to our live presentations and other appearances. We have also attended outdoor festivals and 5Ks that attract our targeted demographic. We expect most customers to be in a 2- to 3-year funnel due to the variables of our product.
We accepted this challenge knowing full well that the company itself would be an adventure, and that we would take it slowly. If it worked, it worked. If it didn't (or doesn't), that's OK.
Also, in 2018, I wrote my first book, "Doofus Dad Does Everest Base Camp." It is kind of a Dave Barry/Bill Bryson-type approach to an adventure book as well as a valuable resource for potential trekkers. The response has been remarkable! I've received emails from readers worldwide who enjoyed either the paperback, ebook, or audiobook (which I recorded at a studio here in Nashville.) As a marketing tool for Hobnail Trekking, the book has been incredibly important and has introduced Hobnail Trekking to a worldwide audience of potential clients.
How are you doing today and what does the future look like?
Our short-term goal is to register 30 trekkers per year, which would essentially provide enough revenue for Holly to work on Hobnail Trekking full-time.
This will require us to get our brand and service in front of a lot more potential trekkers and build trust with them over an extended period. At this point, we are most concerned with providing the best experience possible with the customers we have.
Through starting the business, have you learned anything particularly helpful or advantageous?
There is literally NO template for what we have done. Hobnail Trekking is, as far as we know, the only Himalayan trekking company headquartered in the Southeast United States, and one of only a few in the entire country. We are relying on the information and experience of our partner, Dawa, and our own intuition, so every decision has the potential to be wrong.
However, we accepted this challenge knowing full well that the company itself would be an adventure, and that we would take it slowly. If it worked, it worked. If it didn't (or doesn't), that's OK. The experiences and friendships we've already made are well worth the effort.
What platform/tools do you use for your business?
We use a Wordpress-based website, all the main social media platforms, both MailChimp and ConvertKit for e-marketing, Zoom for online presentations, and Keynote for slideshows and presentations. For e-commerce and retail sales, we use WooCommerce, Stripe, Wave, and Square.
What have been the most influential books, podcasts, or other resources?
From a business perspective, I don't have any particular books or podcasts that come to mind, aside from Ray Edwards' How to Write Copy that Sells and Jeff Walker's Launch.
From a general standpoint, I'd say Into Thin Air by Jon Krakaur and In a Sunburned Country by Bill Bryson.
Advice for other entrepreneurs who want to get started or are just starting out?
Be open to opportunity. I'm convinced that God put me into that Lyft vehicle with Dawa for a reason.
Find something that you love doing because you're going to spend a LOT of time thinking, talking, and fretting about it.
Be conservative, but also expect to take some calculated risks. Or, actually, some really stupid risks.
Expect your company to take some time to build.
Are you looking to hire for certain positions right now?
No, not hiring now. Maybe in a year or two...
Where can we go to learn more?
-
Mark E. Johnson, Founder of Hobnail Trekking Co.
Hobnail Trekking Co. has provided an update on their business!
7 months ago, we followed up with Hobnail Trekking Co. to see how they've been doing since we published this article.
Discover the best strategies of successful business owners
Join our newsletter and receive our handcrafted recap with the best insights shared by founders in Starter Story each week.
Useful, convenient, and free:
PROMOTED
Did you know that brands using Klaviyo average a 95x ROI?
Email, SMS, and more — Klaviyo brings your marketing all together, fueling growth without burning through time and resources.
Deliver more relevant email and text messages — powered by your data. Klaviyo helps you turn one-time buyers into repeat customers with all the power of an enterprise solution and none of the complexity.
Join Brumate, Beardbrand, and the 265,000 other businesses using Klaviyo to grow their online sales.
Starter Story
Wanna see 52 business ideas you can start with less than $1,000?
Join our free weekly newsletter and get them right now.