Thank you Klaviyo for sponsoring Starter Story ❤️
Turn one-time buyers into repeat customers. Try the platform loved by 265,000 brands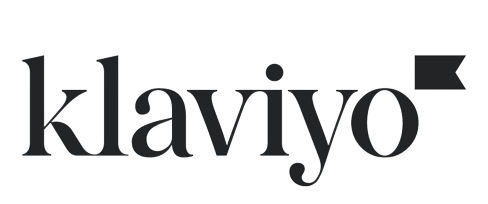 How Our Travel Company Survived During Lockdown
This is a follow up story for Hobnail Trekking Co.. If you're interested in reading how they got started, published almost 3 years ago, check it out here.
---
Hello again! Remind us who you are and what business you started.
My name is Mark Johnson. I'm a writer, podcaster, and, along with my wife, Holly, owner of Hobnail Trekking Co. We are a small, Tennessee-based company that provides epic trekking adventures into the Nepali Himalayas, most notably, to Everest Base Camp.
We launched Hobnail Trekking in January 2017, and between the following year and the onset of COVID, we sent 25 Americans on the adventure of a lifetime.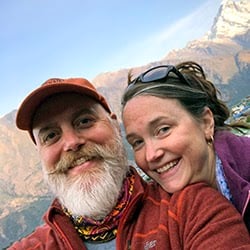 Welcome to Hobnail Trekking Company!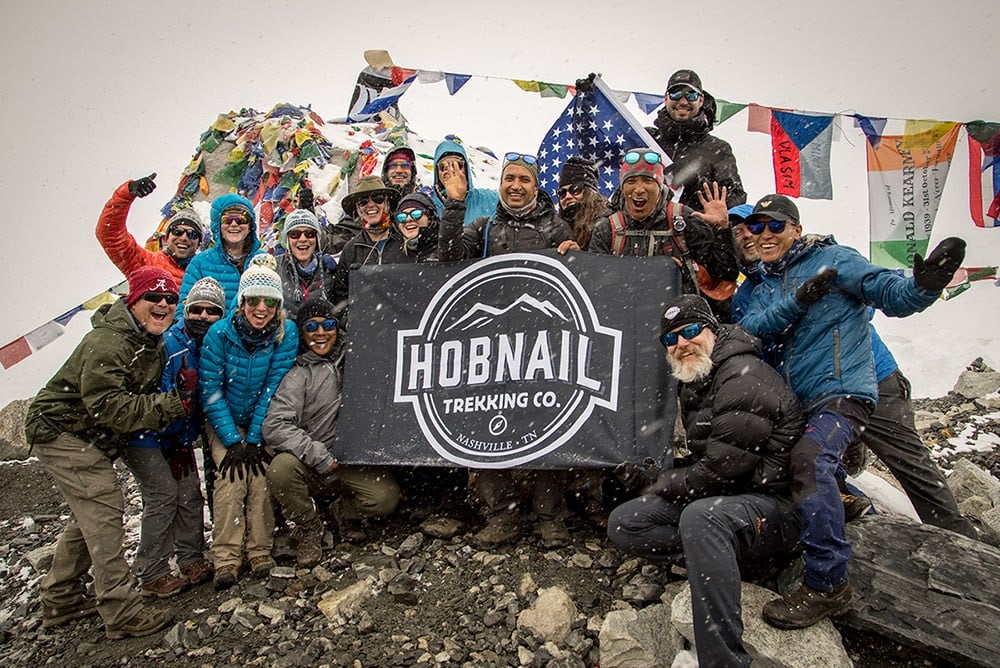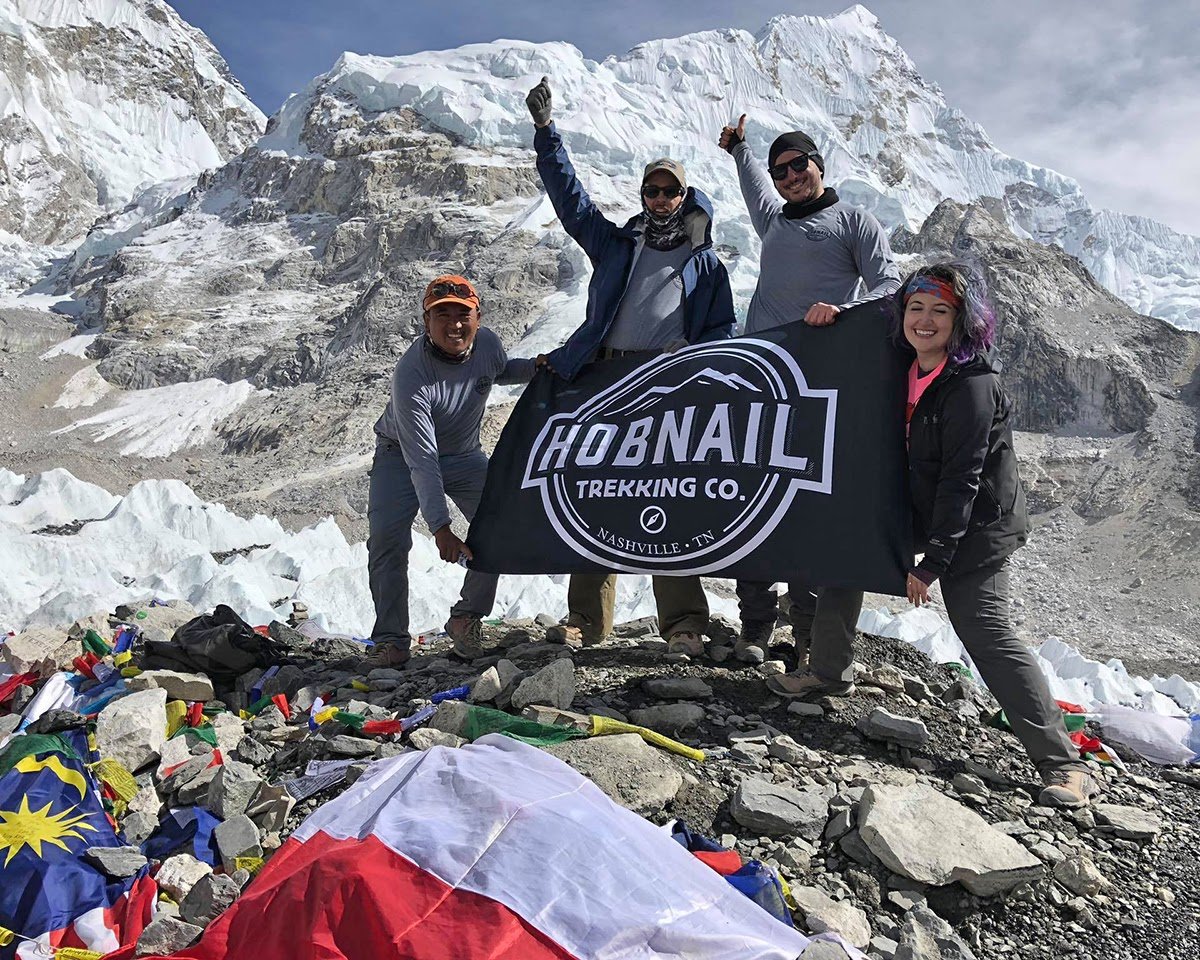 Tell us about what you've been up to! Has the business been growing?
As with any other business dependent upon international travel, we were entirely shut down during the first year of COVID. Over the past six months or so, we have slowly begun making public appearances with our "The Everest Base Camp Trek Experience" presentation at outdoor retail stores and booking treks for 2022. (That's Dawa in the photo below speaking at a North Face presentation.)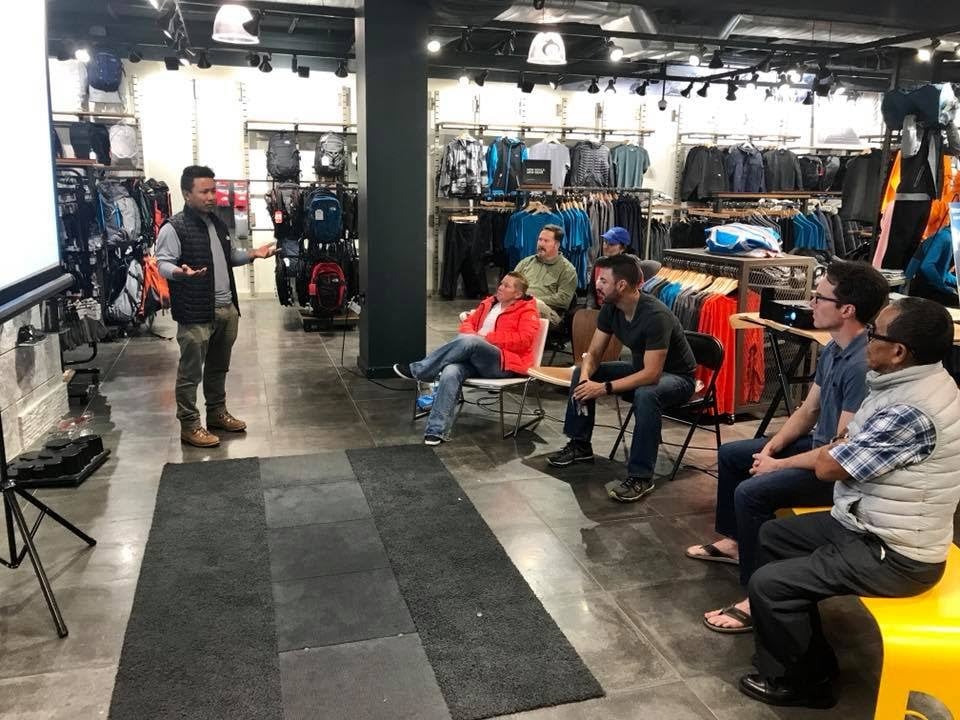 Fortunately for us, Hobnail is not our only source of income, and during the worst COVID months, Holly and I were able to ramp up our other entrepreneurial pursuits to make up the slack. Holly operates an Amazon reseller business and does freelance business organization work while I run a small, boutique marketing firm and write books.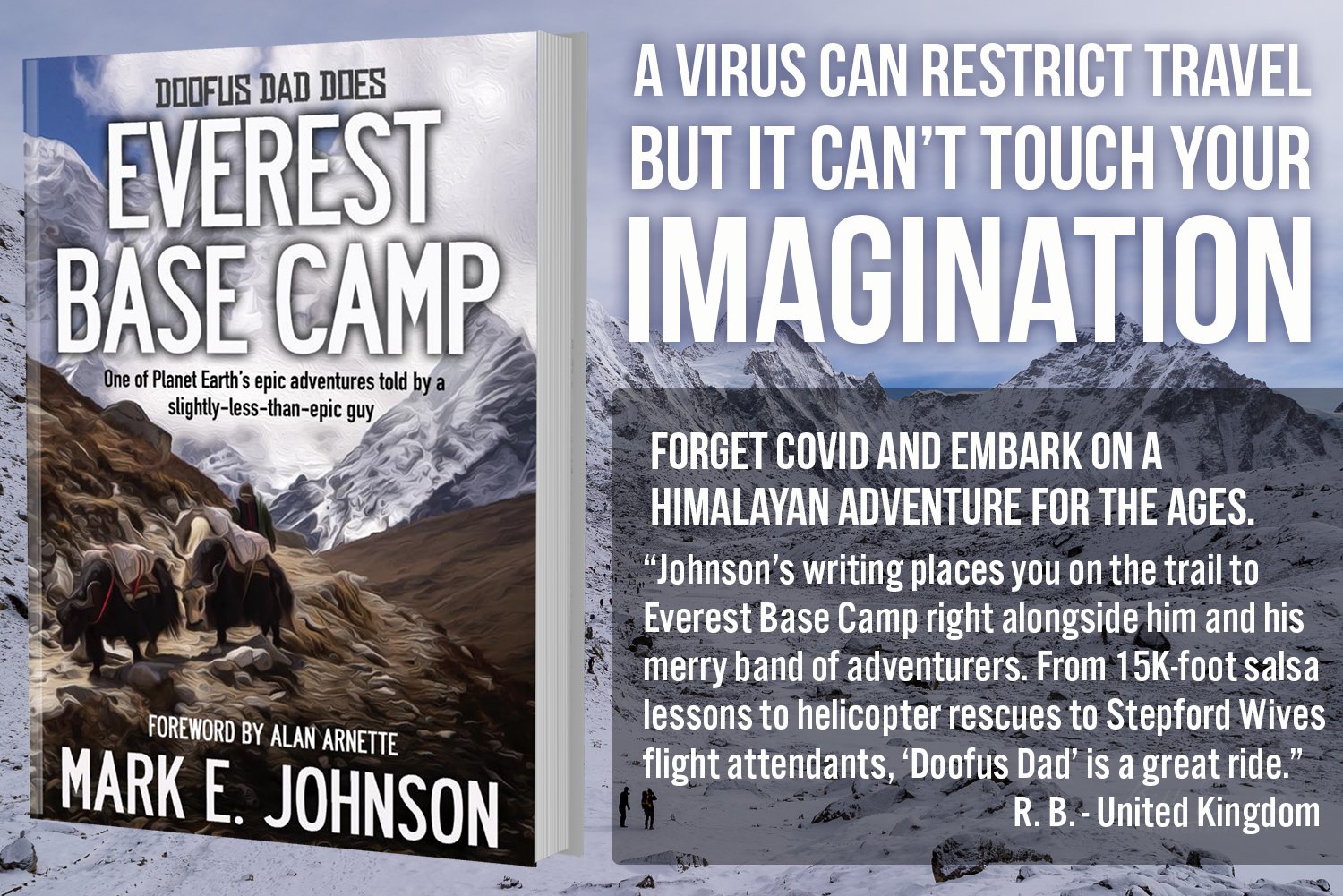 We stay very busy with all of this, but our goal is to build Hobnail Trekking to the point at which it accounts for most of our income within the next three years.
What have been your biggest lessons learned in the last year?
It isn't necessarily unique, but our biggest lesson was learning to be flexible and the ability to pivot when necessary. Although COVID has been a humanitarian disaster, the shifting of the workforce more toward a virtual environment created an increase in business for both mine and Holly's freelance work. All the while, we were careful to stay in close touch with our potential trekkers through social media and a monthly newsletter (now, a weekly email), just to let them know that we would be ready once things in Nepal opened up again. Our email ranges from practical trekking tips to slightly more personal topics like this one: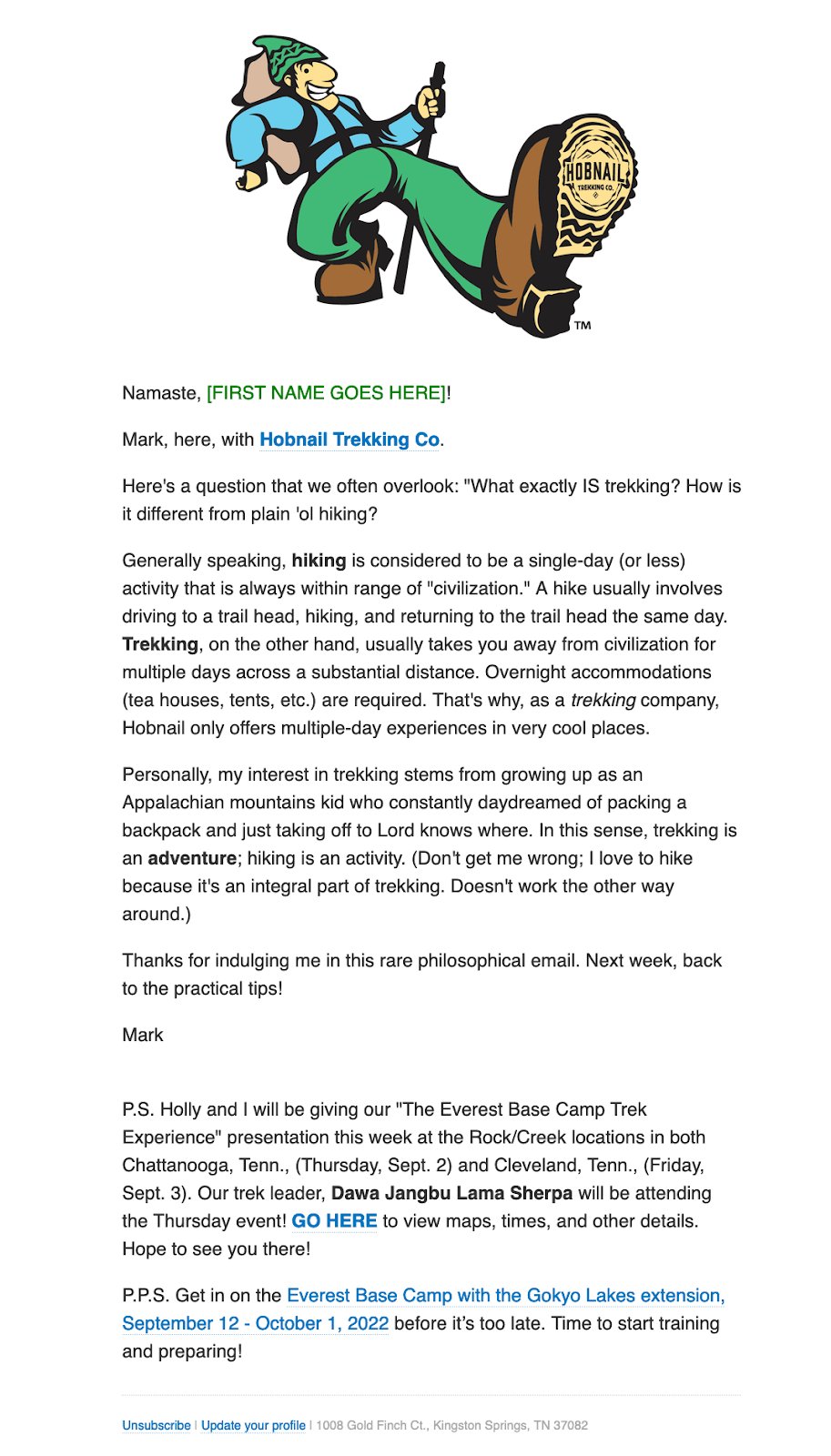 The "lull" in business also provided me with an opportunity to begin writing a new novel, which I'm convinced will be the best thing I've written to date, once finished. Check back with me next year to see if it's complete.
follow your passions rather than chasing money. If you are pursuing something you enjoy, the money will eventually follow.
I also learned not to immediately delete emails without at least looking carefully at the subject line. Read further...
What's in the plans for the upcoming year, and the next 5 years?
One day this past June, I received an email that, frankly, appeared spammy at first glance. Without looking closely at the subject line, I went to delete it — literally, I had my cursor hovering over the "delete" icon — but at the last moment, paused and glanced again at the subject line.
It read, "We'd like to introduce you to the World Adventure Travel Collective."
"Hmm," I said to myself. "Maybe I'd better check this out."
Within five minutes, that email led me to contact the organization. By the end of the day, I was on a video call with a representative in Peru. Within two weeks, Hobnail Trekking had expanded beyond our wildest imaginations! Starting in summer 2022, we will be sending Americans on a 15-day "Peruvian Odyssey" along the Inca Trail, to Salkantay Mountain, Rainbow Mountain, and to Lake Titicaca to overnight with a family on the mysterious floating islands of Uros.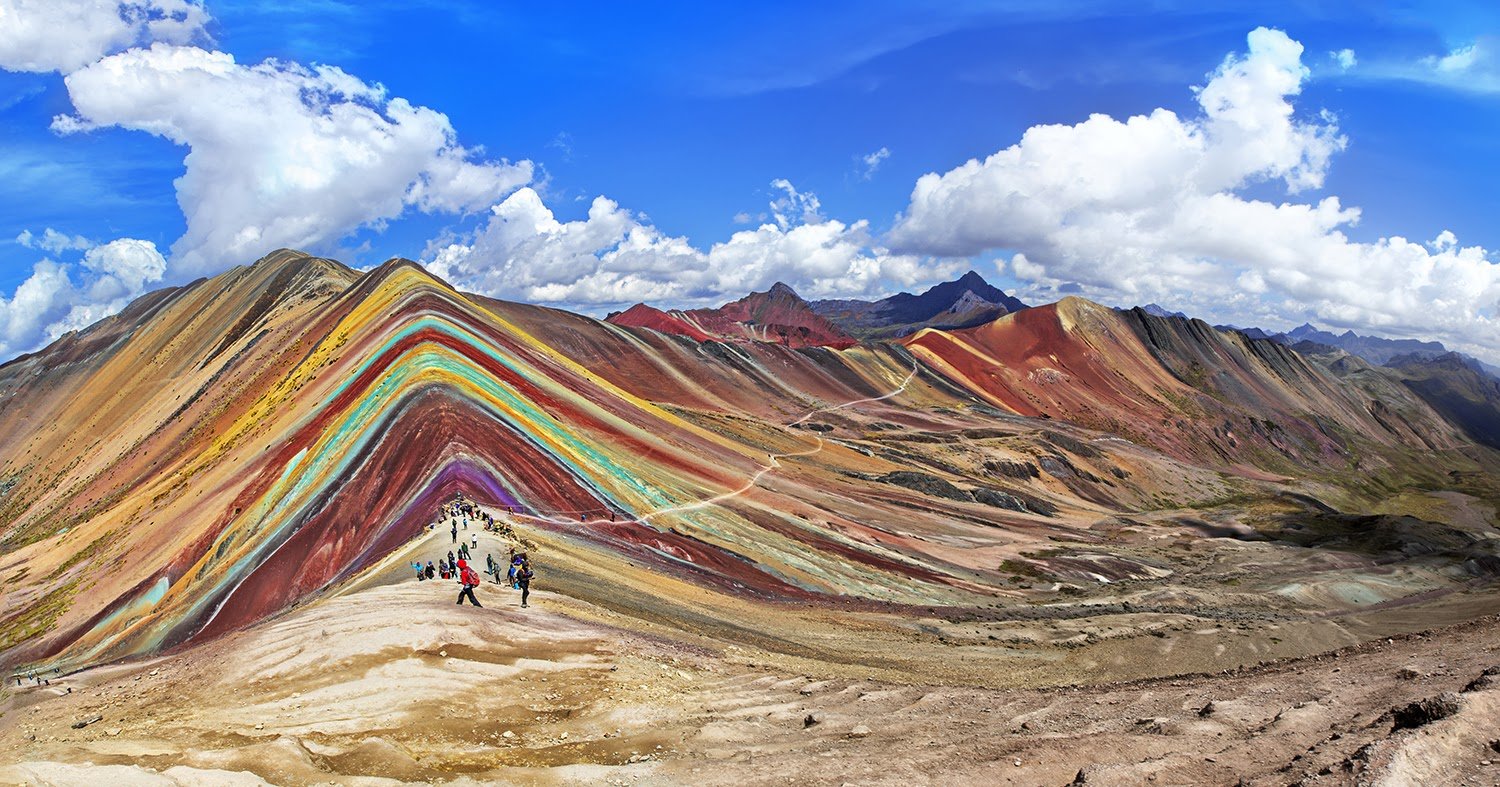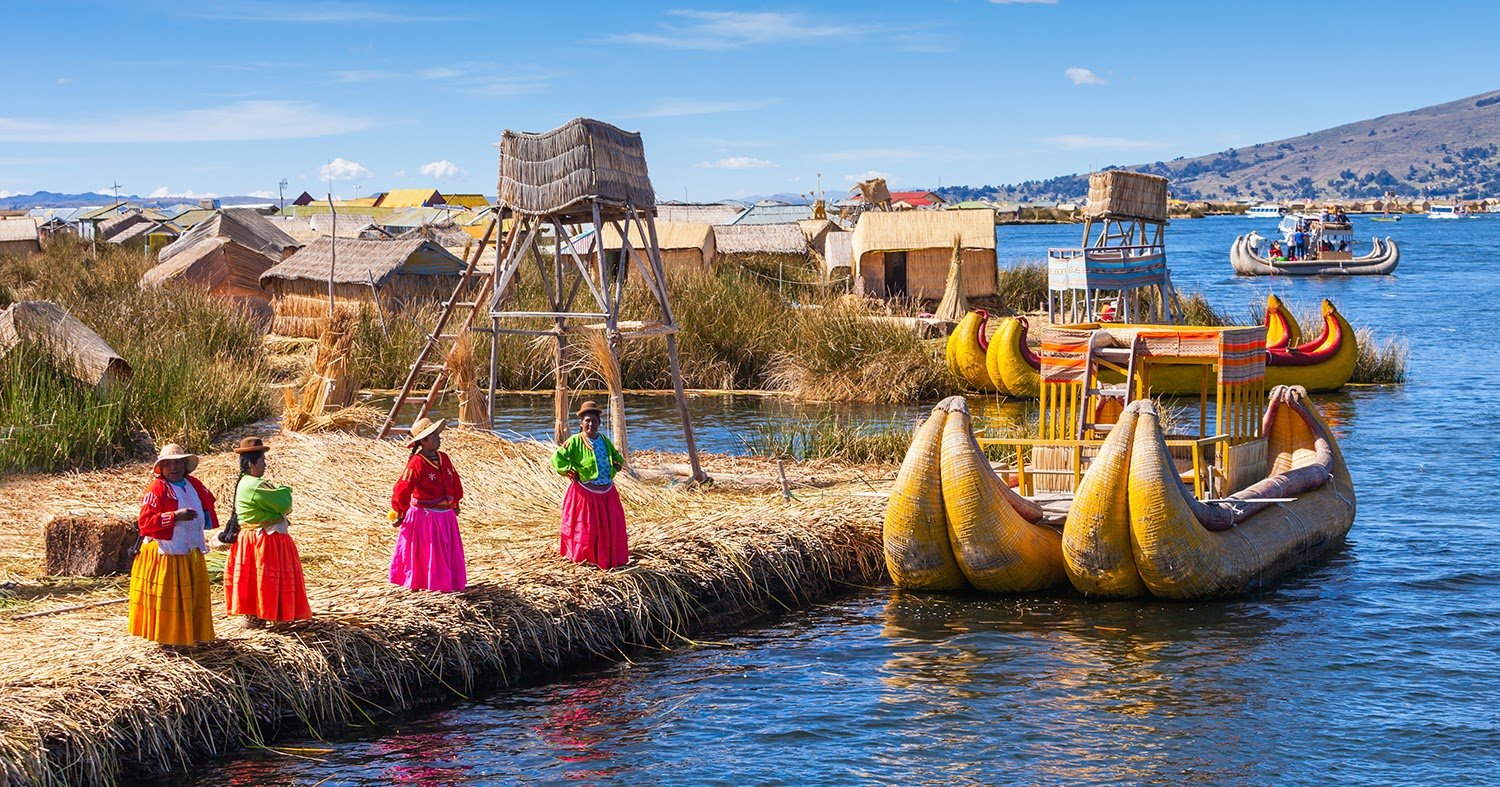 We will also be sending adventurers into the Scottish Highlands — including Loch Ness, Orkney, Shetland, and the Isle of Skye — before embarking on a week of hiking the incomparable Faroe Islands.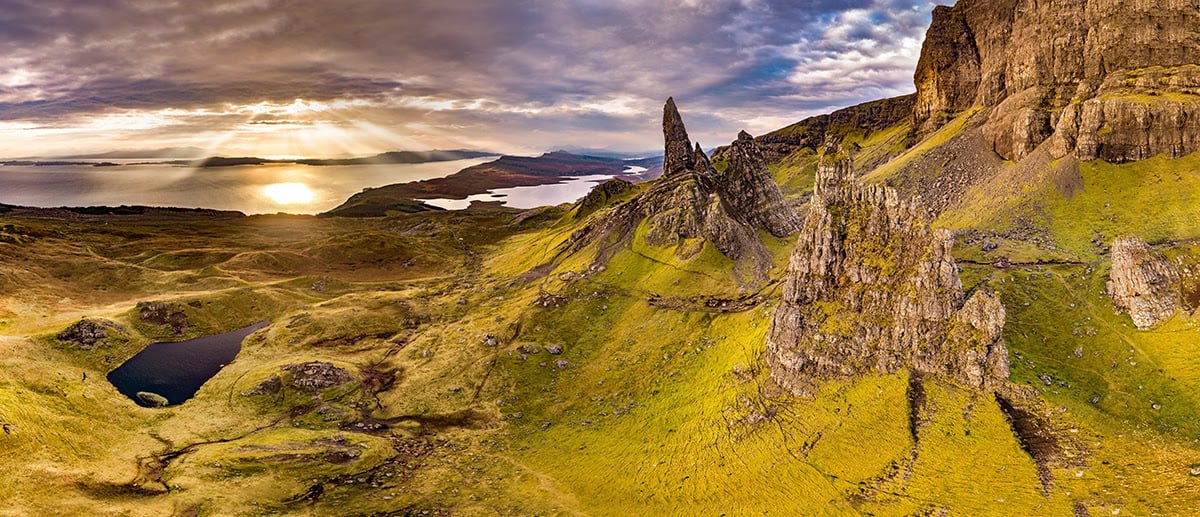 We are working with the top adventure travel providers in both Peru and Scotland/Faroe Islands, and have already developed great friendships. In both cases, these providers have designed adventures for Hobnail Trekking that will not be available anywhere else. I don't mean to sound dramatic, but it's true. These are not simple treks or trips; they are epic, two-week odysseys unlike anything else on the market. Meanwhile, I've rebuilt the Hobnail Trekking website to incorporate all these new destinations and to create the best online experience for trekkers anywhere in the world.
We have also collaborated with a local physical therapist to help us put together a training guidebook specifically for hikers and trekkers. We explain how each included exercise directly relates to hiking success, what the physiological benefits are, and how to perform them properly. We even discuss mental toughness and how to achieve it.
Although our registered trekkers will receive the book for free, we intend to use it both in email collection campaigns and as a stand-alone book for sale online and in bookstores. Stay tuned for that sometime over the next six months or so. (We still have to illustrate the book and lay it out.)
Have you read any good books in the last year?
The best business book I've read this year was "Business Made Simple" by Donald Miller. Fantastic! We have used a lot of Donald's techniques.
As a writer and novelist myself, I've also been inspired by the following over the past year:
"Boone's Lick," Larry McMurtry
"Project Hail Mary" and "Artemis," Andy Weir
"Never Cry Wolf," Farley Mowat
"The Wright Brothers," David McCollough
The various journals of Richard Proenneke
I'm also partial to:
Advice for other entrepreneurs who might be struggling to grow their business?
I'm not breaking new ground by saying this, but more than anything, follow your passions rather than chasing money. If you are pursuing something you enjoy, the money will eventually follow. Of course, your passion must be somewhat marketable, but assuming it is, good things will eventually happen if you concentrate on providing a quality product or service, be honest and transparent, and don't be an --hole. Friendliness, good manners, and punctuality can carry you a long way in business.
On a more practical note, I recommend ConvertKit as an email marketing platform and Wave as a business management tool. Both are well suited for small, start-up businesses.
Where can we go to learn more?
If you have any questions or comments, drop a comment below!
-
Mark E. Johnson, Founder of Hobnail Trekking Co.
Discover the best strategies of successful business owners
Join our newsletter and receive our handcrafted recap with the best insights shared by founders in Starter Story each week.
Useful, convenient, and free:
PROMOTED
Did you know that brands using Klaviyo average a 95x ROI?
Email, SMS, and more — Klaviyo brings your marketing all together, fueling growth without burning through time and resources.
Deliver more relevant email and text messages — powered by your data. Klaviyo helps you turn one-time buyers into repeat customers with all the power of an enterprise solution and none of the complexity.
Join Brumate, Beardbrand, and the 265,000 other businesses using Klaviyo to grow their online sales.
Starter Story
Wanna see 52 business ideas you can start with less than $1,000?
Join our free weekly newsletter and get them right now.