The 11 must-read books to build a $1M+ business
The 11 must-read books to build a $1M+ business
This is an archive of the Starter Story newsletter, which is read by 87.2K people every week.
In each issue, we share the biggest business ideas that are working today, along with case studies of founders who are making millions every month. Sign up today ➜
---
Sponsored by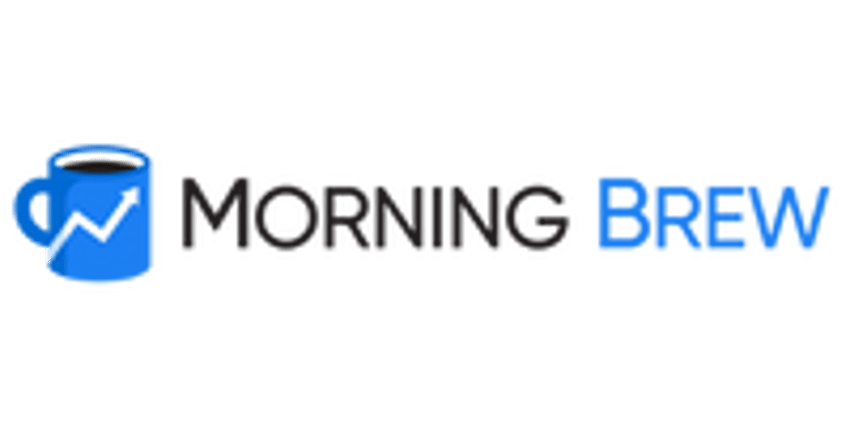 Morning Brew is the single best way to keep up with what's going on in the world.

Easy to read, witty, and to the point.

It's one of the few newsletters that I still read every morning.

The best part? It's completely free to subscribe.
The 11 must-read books to build a $1M+ business
Entrepreneurs devour books, it is a habit that has multiple benefits.
In terms of personal development, reading it's like taking your brain to the gym, improving your communication skills, reducing stress levels, and enhancing your creativity.
In practical terms, a $20 book can help you find a strategy that will help you land a customer or grow your business in a significant way. They are an investment that has an incalculable return. Just like our premium membership.
Since the summer is a perfect time to catch up on your reading, whether at home in the air conditioning or enjoying the shade of a tree, I figured it'd be a good idea to make your reading queue even longer (or to get you started), with this compilation of the best business books. Books that were key to building million-dollar businesses.
Happy reading!
Why? To understand the power of the niche.
It explains the rise of the niche in a world where everything is available to everyone. It inspired this founder to start his entrepreneurial adventure, as he realized that it's not necessary to be "big" to succeed.
In fact, niching down is one of the strategies we talk about more. Selecting the right niche and mastering it is a winning approach.
Who recommends it? Umberto Luchini, founder of a $3.6M/year vodka brand.
Why? To learn why products go viral.
This book is important for all those who want to have an idea about how to make things go viral or understand the power of word of mouth. Great for learning about how people operate and why communication travels so fast sometimes.
Why do you talk to your friends about some products and not others?
Who recommends it? Nick Bey, started a $1.2M/year e-commerce that sells a super specific type of (rare) products.
Why? To get introduced to how to start a business in this era.
This book is essentially a step-by-step guide for employing the Minimal Viable Product (MVP) methodology to quickly find product-market fit. All too often, entrepreneurs find themselves in a constant loop of building features and benefits based on what they believe the end-user wants. And even more often, ideas quickly morph based on initial feedback from customers.
Break the cycle, ship the product, gather feedback and quickly iterate based on it.
Who recommends it? Ryan Hogan, designed a $60M/year subscription-based mystery game (one of our craziest stories).
Why? To master how to connect with people.
A true classic. One of my favorite books of all time. If you're the kind of person who's not very good at dealing with people, this book is for you. A 1930s salesman will teach you the art of becoming a person that others connect with.
Networking and meeting people are essential today. This book will open you up to a lot more opportunities in life and business.
Who recommends it? Braydon Moreno, created an innovative device that makes $150K in monthly sales.
Why? To pick up the importance of systems and management style.
This book will help you better understand how to establish procedures and develop a people management style that will take your business to the next level rather than just the next day. A team's greatest assets are its team members. It is about getting the right people on the bus and then putting those people in the right seats. Utilizing people in their strengths and areas of expertise can truly make or break a company.
Who recommends it? Brian Wysong, a teacher whose side hustle grew into a $1.2M/year business.
Why? To detect how habits are formed.
Once you know how habits are formed, you'll be ready to work on how to change those that are dragging your business. Habits are at the core of what we do, and learning the science will help you better understand yourself and your clients.
Who recommends it? Andrei Calinescu, started a $1.5M business cooking healthy meals in his kitchen.
Why? To find out what type of entrepreneur you are.
It unpacks the myth that because someone is really good at doing something (gardening) then they must also be really good at running a business leveraging that skill (a flower shop). The truth is that the skills required to grow plants are very different than the skills required to create and run a business.
There are different types of entrepreneurs (above, The Technician), you must know which one you are and find the way to bring the 'missing skills' to the business.
Who recommends it? David Tile, makes $125K/month writing content.
Why? To open your eyes to the world of microbusinesses.
If you're one of those people who thinks that launching a business means writing an old 50-page business plan and going to the bank to apply for a loan, this book will show you a world of very different businesses.
Who recommends it? Jessica Baumgart, built a $360K/year food tours business.
Why? To confirm that building a business is 'a hard thing'.
Any entrepreneur will tell you that building a business is hard. In this book, Ben Horowitz walks through a variety of different types of challenges that you face and provides tangible advice on how to handle them. It's real, it's raw, and it's great.
As someone who has reviewed thousands of business opportunities and has invested in hundreds of businesses, Ben Horowitz's take on some key business challenges is worth its weight in gold.
Who recommends it? Hope Horner, started an $18M/year company from her bedroom.
Why? To see life from a different perspective.
The message of this book is to stop working harder and start working smarter. Definitively not a guide on how to achieve it, but includes some strategies that can take you closer to it.
Who recommends it? Miguel Pieras, developed a $300K/year tool for dropshppers.
Why? To write copy and ads that move people.
This founder grew her revenue by more than 10% within just a month after implementing the strategies from this book. I honestly can't think of a better reason to read a book.
Who recommends it? Jackie Burke, created a $264K/year accessories brand.
Join Starter Story
There is no secret to building a profitable business. All of the systems and strategies can be learned, so why not learn them from others who have already done it?
Join Starter Story to access our database of 3,000+ successful business case studies. See the exact timelines of how founders built their businesses to thousands of customers.
Get real answers to questions like:
How do people find great business opportunities?
What did they do to get their 10 first clients?
What challenges do they face at every stage and how to overcome them?
Join Starter Story Premium for $2.58/week. A no-brainer investment for your business.
Quick hitters
(1) This guy makes $60K/year selling custom hand-painted sneakers. Huge brands such as Amazon, Netflix and Corona have been his customers. The sneakers market is an incredible rarity. One of the few I can recall where the demand is higher than the supply.
In a space with such a favorable situation, it is not surprising that so many businesses around sneakers manage to make money:
(2) This one-person WordPress maintenance business makes $60K/year. WordPress is huge. Did you know that over 450M websites in the world use it? That's a great market to focus on.
An ecosystem as big as this one creates almost unlimited opportunities to make money:
--
Thanks for reading!
Want to start your own business?
Hey! 👋I'm Pat Walls, the founder of Starter Story.
We interview successful business owners and share the stories behind their business. By sharing these stories, we want to help you get started.
Interested in starting your own business? Join Starter Story Premium to get the greatest companion to starting and growing your business:
Connect + get advice from successful entrepreneurs
Step by step guides on how to start and grow
Exclusive and early access to the best case studies on the web
And much more!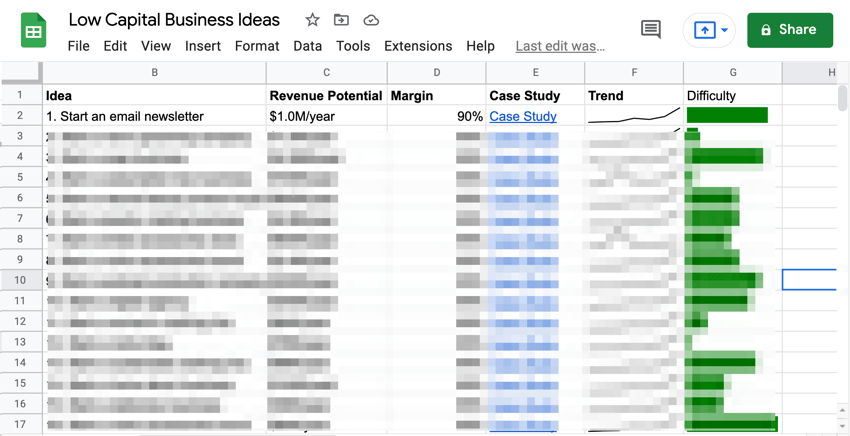 Wanna see 52 business ideas you can start with less than $1,000?
Join our free weekly newsletter and get them right now.
meet the author
David Bustos
Hey there! 👋 I'm David, and if you ever got an email from Starter Story, I probably wrote it. With a background in working with startups and writing, being part of this team is kind of a perfect fit for me.