Thank you Klaviyo for sponsoring Starter Story ❤️
Turn one-time buyers into repeat customers. Try the platform loved by 265,000 brands
How We Increased Our monthly Website Sales By Over 30% Over The Last Year
Start A Furniture Business
This is a follow up story for Suffolk Latch Company. If you're interested in reading how they got started, published almost 4 years ago, check it out here.
---
Hello again! Remind us who you are and what business you started.
I'm Carl from Suffolk Latch Company - an e-commerce business based in Suffolk, UK. We specialize in traditional and hand-forged ironmongery for your home.
Our core products are the hand-forged range of Suffolk Latches and T Hinges, as well as our ever-popular solid rosewood beehive doorknobs. Customers find our webstore through browser searches and they are mostly planning home renovations or trying to restore their homes with authentic traditional details. Ironmongery can be an overlooked detail but makes all the difference to the finish of a home decor project. Our customers love the vintage style of our products. With the fantastic relationship we have built with our suppliers, in both India and the UK, we are able to offer really high-quality products at sensible prices.
The company is growing at an impressive rate. Since the previous interview with Starter Story we have increased our monthly website sales by over 30%. Our Amazon and eBay sales have remained static, however, we are in the process of working with an Amazon consultant to revamp our Amazon shop and initiate a brand registry that will help with our Amazon ratings.
Focussing on our website, we have had a new website launch, updating our old one with a newer, fresher look. Our web developers have been working hard to ensure we retain all of the features customers like - easy navigation and simple checkout along with useful articles, videos and lots of lifestyle shots.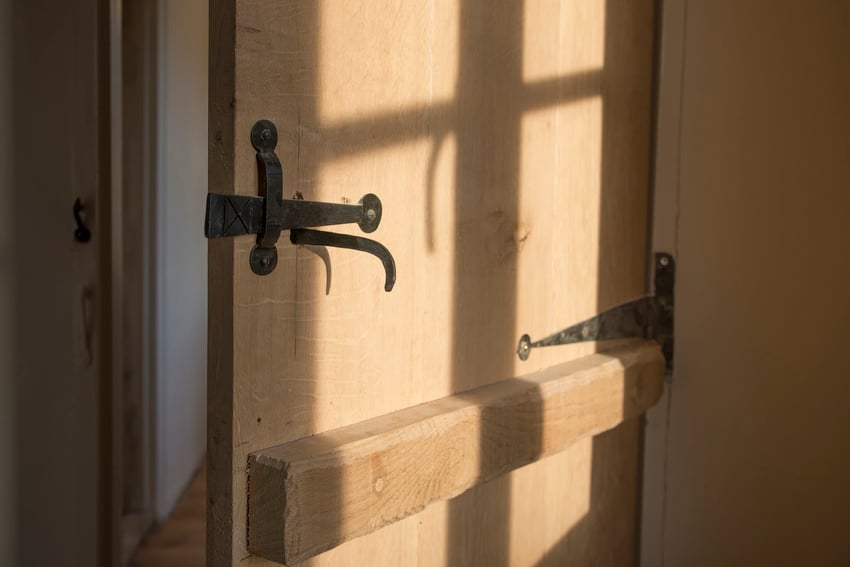 Tell us about what you've been up to! Has the business been growing?
The business is continuing to grow at a remarkable rate and although I keep expecting it to slow, each month-on-month we are continuing to beat previous records! I read a lot of blogs and listen to podcasts by successful entrepreneurs to try and glean as many tips as possible on how to successfully grow sales in an e-commerce business.
The key to success is obviously having a great product in the first place, along with reliable delivery and friendly, efficient customer service. We have been working hard on a three-pronged approach which seems to be really bringing in results:
Targeted Google ads campaigns
Facebook & Instagram ad campaigns
Content - including updates to our website copy
Employing add people (a premier google partner digital marketing agency in the UK) to manage our google ads and social media ad campaigns have been a great decision. We are maintaining a 1000% return on ad spend with our google ads and although we have only just let them take over our social media ad campaigns, we are already seeing a 3000% return on ad spend in the first month! After our first month of social media ads, we increased revenue by £12K.
We are also working with an Amazon consultant to optimize our Amazon shop. We continue to use seller fulfillment and are working towards being a Prime seller for all products.
We aim to gradually phase out our eBay shop, or just use it for selling off end-of-line products.
New Products:
Garden Gate Furniture
We have launched several new products, including our latest Garden Gate Furniture collection. After listening to customers who regularly request rustic style door furniture, which can be used outside, we sourced these items form one of our UK suppliers. Only available for the past few weeks, we have already seen strong sales for this new collection.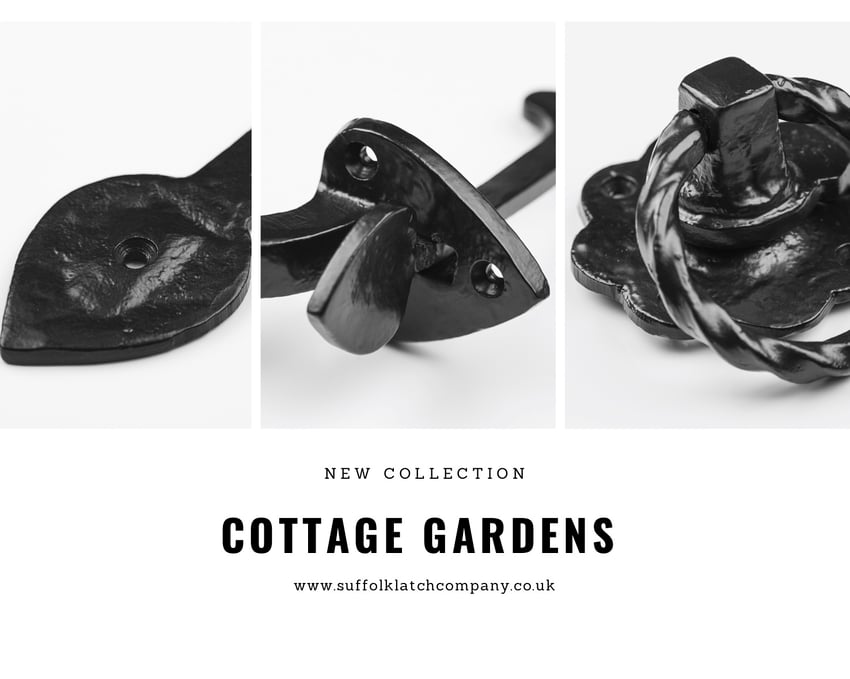 Door Handle/Knob Sets
When we launched the new website, we decided to trial sets for our door handles and doorknobs. To make the shopping experience easier, we have given customers the option to buy a doorknob or handle with a tubular latch/sash lock/bathroom lock. We looked at the type of customers buying from us and discovered that a large percentage of our customers have been put in charge of a home renovation project but don't really know what it is they need. To make life easy for these customers, we can now direct them to our sets, where the choice of locks and latches is simplified. We also re-configured our front door handle collection and also offer sets including locks and butt hinges. This has been a huge hit. For example, less than an hour of going live with the front door handle sets, we had 2 sales!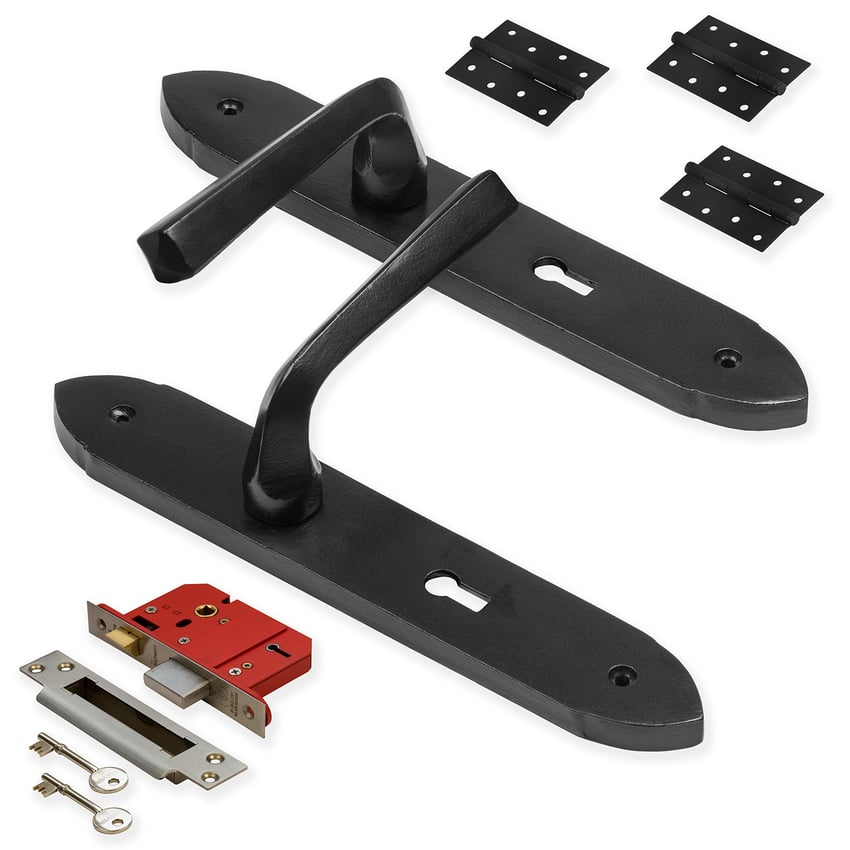 We have also undergone a detailed warehouse re-configuration and developed a small piece of land at the side of our warehouse to house 4 large containers for the storage of stock.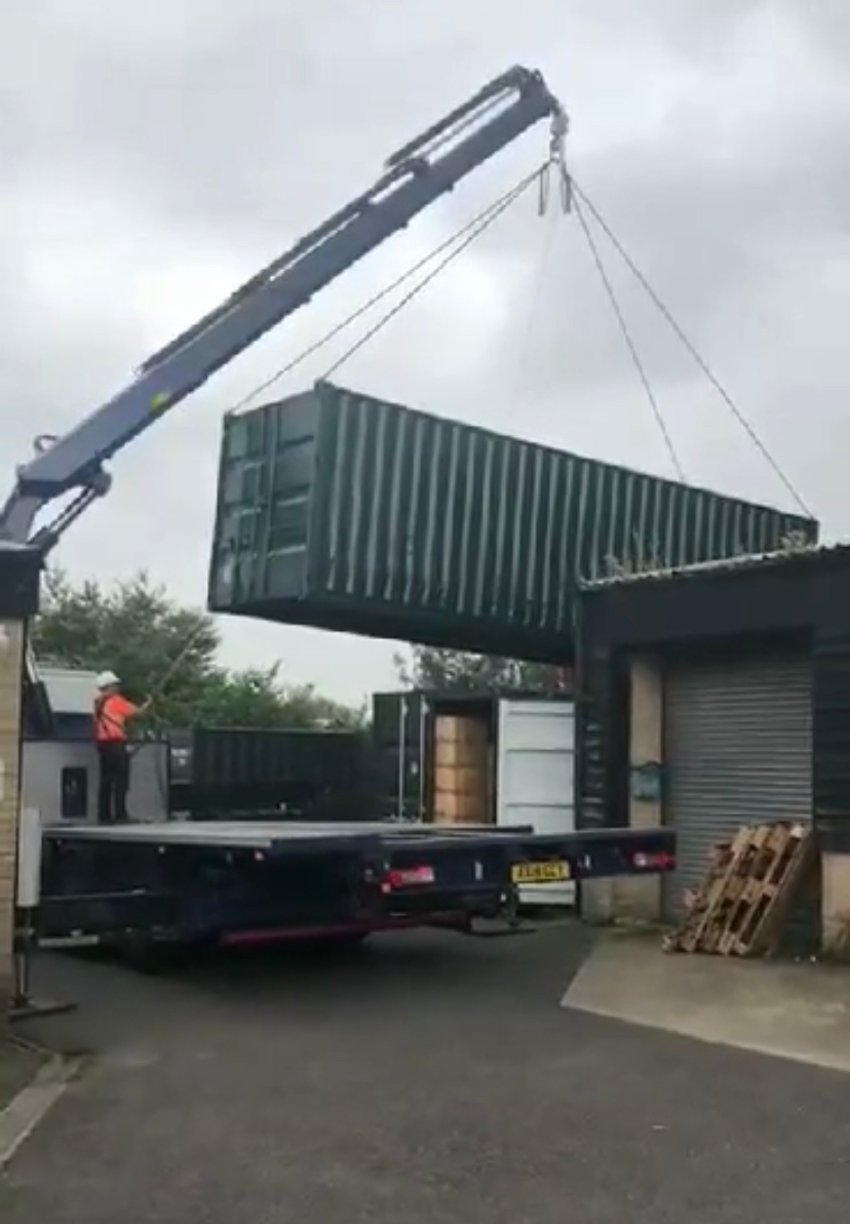 This detailed stocktake has been important in deciding which way forward we want to go. A combination of our core products from our Indian suppliers in addition to having collections from UK suppliers has been great for our stock flow.
What have been your biggest lessons learned in the last year?
Making sure we upload regular posts and product photos onto Google My Business has helped with local sales. Although we are not a traditional retailer, we welcome local customers who can buy from us directly, rather than online.
Once you have a core product and have found something people need, the real key is in a cohesive marketing strategy.
Recently, we have sold products to several walk-in customers who didn't know we were on their doorstep until they did a google search. We came top in a search for Front Door Handles and for Kitchen Cabinet Pulls - Google My Business has been crucial in achieving this.
What's in the plans for the upcoming year, and the next 5 years?
We have an exciting new range of products that we will be launching soon and something of a departure for us, as we will be selling this new brand under its own brand name, rather than our own. It is an exclusive, high-end range of door and window furniture, which will open us up to a different market segment and widen our range of products. As this is a UK based company, we will be able to buy stock as and when we need it, rather than having to bulk buy, which will help with our warehouse management.
Overall plans are to continue with our website optimization work, which will help both PPC campaigns and organic searches; to continue to create quality content; to hone our product collections and research any new products that will complement our existing ranges.
Website optimization is key to having a successful e-commerce business and this will be our focus over the coming years in addition to growing our product range. We have in the past tried traditional marketing through magazines, newspapers, etc but the return on ad spend has been incredibly disappointing. I have realized that a multi-pronged approach is crucial to a successful marketing strategy - paid ads, website optimization for strong organic listings and social media.
Have you read any good books in the last year?
The Shopify blogs are always a useful read. The Shopify platform was a great decision when I initially set up the webstore.
We are working towards having a premier Shopify Plus account which will open more options for the website and will help to reduce our overall credit card charges.
Advice for other entrepreneurs who might be struggling to grow their business?
Once you have a core product and have found something people need, the real key is in a cohesive marketing strategy. As mentioned above, all angles need to be covered - a well-built, customer-friendly easy to use webstore that has strong SEO optimization, paid to google ad campaigns, regular, relevant content and social media posts/ad campaigns.
A lot of other web stores use low-quality images and do not spend the time photographing products to create a unified brand look. Investing in quality imagery makes all the difference and we regularly have customers reviews commenting upon our photos - a combination of lifestyle and product shots. We are lucky that we have a customer who is happy to invite us into their homes and see their finished renovation projects. It is great for other customers to see how the products look in other homes and this has really helped drive interest and sales.
Where can we go to learn more?
If you have any questions or comments, drop a comment below!
-
Carl Benson, Founder of Suffolk Latch Company
Suffolk Latch Company has provided an update on their business!
6 months ago, we followed up with Suffolk Latch Company to see how they've been doing since we published this article.
Want to start your own business?
Hey! 👋I'm Pat Walls, the founder of Starter Story.
We interview successful business owners and share the stories behind their business. By sharing these stories, we want to help you get started.
Interested in starting your own business? Join Starter Story Premium to get the greatest companion to starting and growing your business:
Connect + get advice from successful entrepreneurs
Step by step guides on how to start and grow
Exclusive and early access to the best case studies on the web
And much more!
PROMOTED
Did you know that brands using Klaviyo average a 95x ROI?
Email, SMS, and more — Klaviyo brings your marketing all together, fueling growth without burning through time and resources.
Deliver more relevant email and text messages — powered by your data. Klaviyo helps you turn one-time buyers into repeat customers with all the power of an enterprise solution and none of the complexity.
Join Brumate, Beardbrand, and the 265,000 other businesses using Klaviyo to grow their online sales.
Together With Klaviyo
Companies using Klaviyo see a 95x ROI (yes, 95x)
Use Klaviyo to turn hard-earned customer data into hard-working emails and texts.
Try the platform that 265,000 brands use to grow their business.
Try it now (it's free) ➜