3 Film Production Company Success Stories [2022]
•
Updated: September 15th, 2022
3 Film Production Company Success Stories [2022]
Start A Film Production Company
A film production company is responsible for producing video content for social media, corporate promotions, television programs, commercials,s or other media-related fields. Ideally, the responsibilities of a video production company include scripting, location scouting, and also logistics to ensure a successful film.
Starting a film production company can be a daunting task. However, you can set up your business for success with proper guidance. Here are important steps for creating a video production company:
Determine the company niche
Choose a suitable company name
Draft a solid business plan
Hire an advocate to lead all legal matters of starting a company
Fund your business
Acquire video production equipment and skills
Create a website and market your film production company
If you are starting a video production company from scratch, consider creating some proof-of-concept projects so you can market the business. Alternatively, you may buy a franchise or an existing business.
Here are some real life success stories of starting a film production company:
1. Lemonlight ($18M/year)
Hope Horner (from Los Angeles, California, USA) started *Lemonlight * over 8 years ago.
Team
3 founders / 75 employees
Location
Los Angeles, California, USA
Case Study
Hello there! My name is Hope Horner, and I'm the co-founder and CEO of Lemonlight, an on-demand video production company that offers brands and agencies access to high-quality affordable video content nationwide.
We've built Lemonlight as an entirely self-funded business. We haven't taken any outside capital since we launched the business in 2014. We're on track to hit 6M in sales this year and we've grown the team to 45 full-time employees. We've been recognized in dozens of major publications, and we were awarded in Inc 5000 and Entrepreneur 360 for three years in a row.
2. CFF Media ($120K/year)
James Rollins (from Atlanta, GA, USA) started CFF Media about 6 years ago.
Team
3 founders / 1 employees
Case Study
We are CFF Media, a video production company located out of Atlanta, GA. We create video content (About Us, Testimonials, Promotional, Drone videos) for the Greater Atlanta area with a primary focus on videos representing other companies and what they stand for, but we love the opportunity to try other avenues of video production!
We started just four and half years ago, working out of our house and trying to understand how we could make our way into the industry. I look around now and cannot believe the progress that we have made and every day I'm still shocked to find myself walking into an office with our very own studio. These moments make me look back and really appreciate just how far our company has come in such a short amount of time.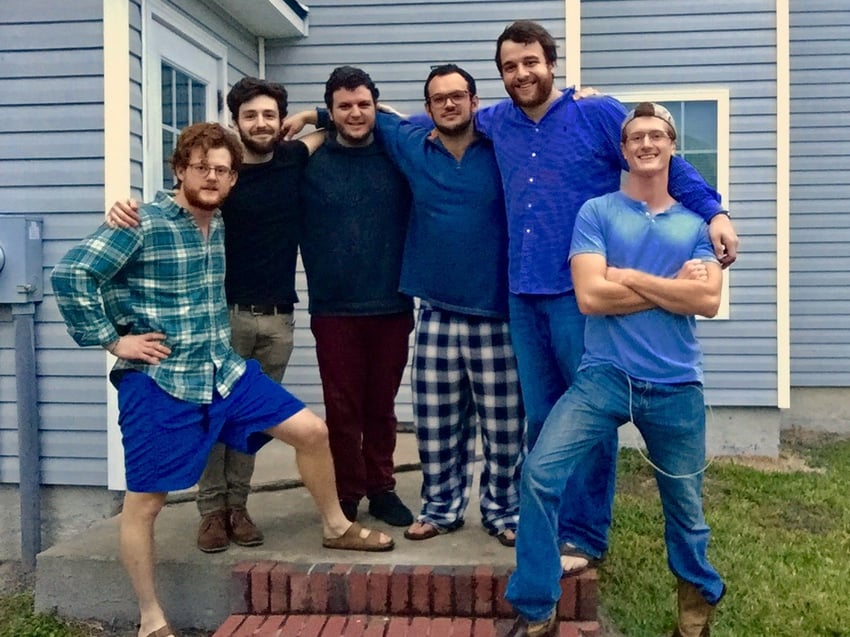 3. VJUS ($360K/year)
Morten Rustad (from Oslo, Norway) started VJUS over 5 years ago.
Team
1 founders / 7 employees
Case Study
Morten Rustad is the founder and CEO of VJUS, a film production company that was created when a group of passionate filmmakers from various backgrounds came together. The company produces compelling, original, and reliable web videos.
This film company from Oslo, Norway, provides photo and video production services and studio and equipment rentals.
They help small and large businesses produce films for various projects, primarily for the web.
The VJUS team has earned several film awards for their talent in directing, cinematography, editing, and creative teamwork.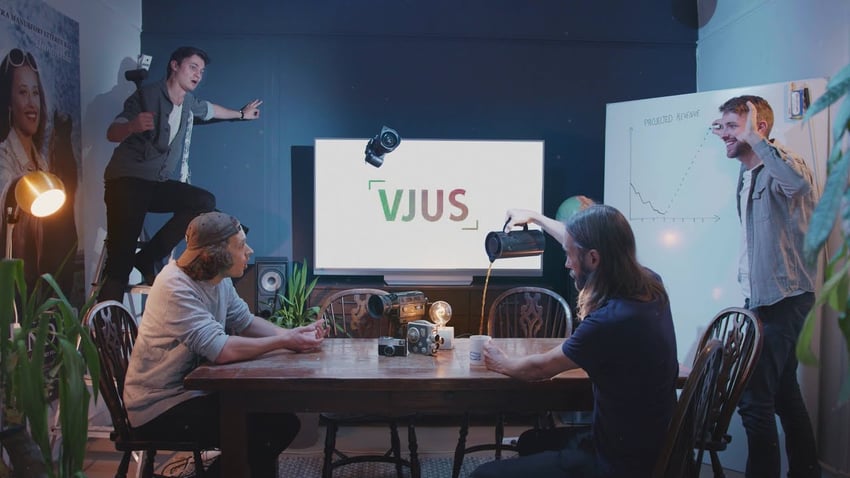 Watch the full video on youtube.com ➜
Want to start your own business?
Hey! 👋I'm Pat Walls, the founder of Starter Story.
We interview successful business owners and share the stories behind their business. By sharing these stories, we want to help you get started.
Interested in starting your own business? Join Starter Story Premium to get the greatest companion to starting and growing your business:
Connect + get advice from successful entrepreneurs
Step by step guides on how to start and grow
Exclusive and early access to the best case studies on the web
And much more!