How We Started A $22K/Month Travel Company Selling Tours Around Armenia, Caucasus And Central Asia
•
Published: January 2nd, 2021
Hello! Who are you and what business did you start?
I am Nune Tatunts from Yerevan, Armenia, a small landlocked country in the Caucasus region. The Caucasus is sandwiched between Russia, Turkey, and Iran. My background education is tourism. In 2014 I started my work in the Arara Tour. That time it was a 1 person company, an idea, founders, and me.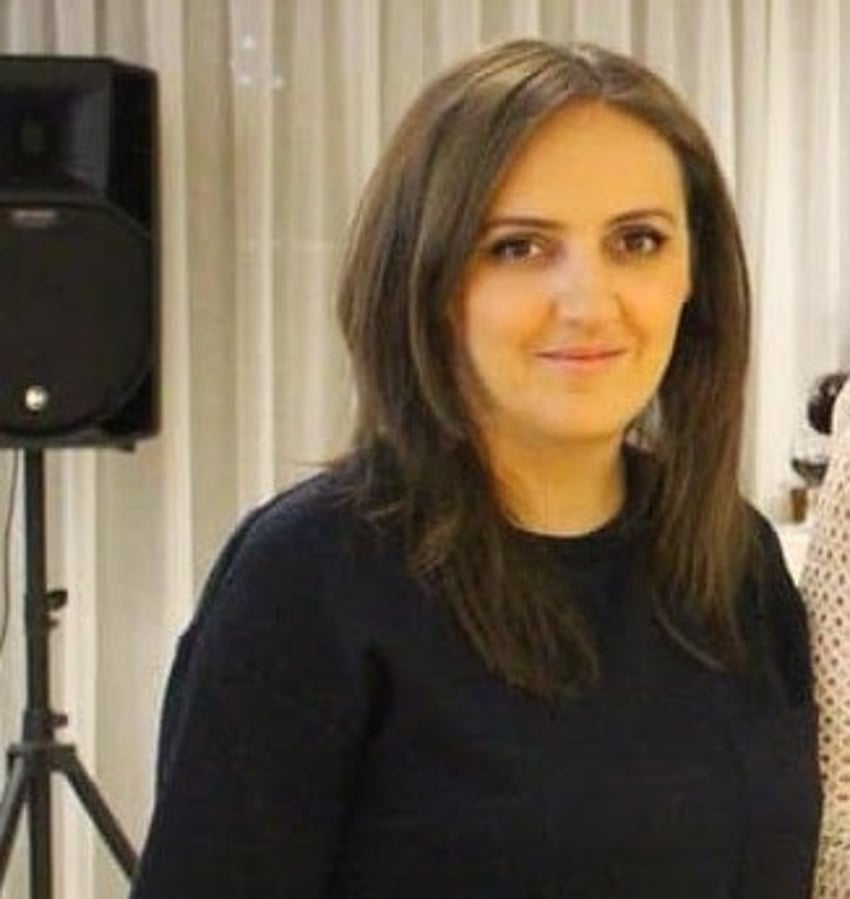 We started hard work on the website and products (tour packages). In 6 years we've become one of the leading tour operators not only in Armenia but also opened a branch office in neighboring Georgia, also in Uzbekistan in Central Asia.
Our strongest advantage is owning companies in other countries and offering combined country tour packages. Our best selling tours are Caucasus (Armenia, Georgia & Azerbaijan) tours. Central Asia (Kazakhstan, Kyrgyzstan, Uzbekistan, Tajikistan & Turkmenistan) tours go next, and the Silk Road tours are gaining more popularity, they include all 3 countries in Caucasus and 5 in Central Asia.
Well, 2020 was crucially bad for tourism because of COVID-19. While 2019 was quite fruitful, the company made around $13,000 in revenue per month. Doubling 2018's revenue, which can be considered as a great success.
Company 2019 photo: embed:instagram
What's your backstory and how did you come up with the idea?
My previous experience was in the travel business from 2011 to 2014. When I left my job because of company closure, my biggest passion was to work in a brand new business starting its first steps in tourism. I didn't think about opening a business because of the financial problems I had at that time and I was afraid of starting a business. So when I was offered to be the company director, just because the LLC was just arranged I was happy.
We started with the website and products (tour packages). I was very passionate about work and the company. In a short period, we had the first sales, and starting from the second half-year the company started to cover its expenses and make its first small profit.
We started selling tours with guaranteed fixed dates, which allows people to book a tour, share expenses, pay less, and travel in a small group. Later we opened a branch office in Georgia and started to operate regional tours through our own office, we controlled both quality and price.
Having success in the Caucasus we started to study the tourism capacity of post-Soviet countries to understand which region is worth traveling to. We found that Central Asia is quite a popular region for people from Australia, Western Europe, Canada where our travelers are from.
So our next office was in Tashkent, we made a special offer for our previous year travelers a group tour to Central Asia with special low rates. We don't make any profit in the first year of operating in Central Asia but we gain experience. So the tour for just cost was a very good offer for our travelers and the biggest adventure for us is a trust that people know we are there the first time but they are ready to travel with us.
Take us through the process of designing, prototyping, and manufacturing your first product.
Our product is a tour package announced on the website. First, you need to grab the attention of a potential client, who is searching for a tour package, then tell them the package is the best one. Travel agency website should be attractive, with good content, photos, genuine and very detailed information about the tour and the country or region you are selling.
It should include a day-by-day description, each day's driving distances and drive time, activity level, meals, accommodation, health restrictions if there are any. Travelers should find any information needed on the package and country. If travelers are confident in the company enough to go forward and book a tour they write an email.
Tour package selling is emotional selling, a promise that a person will have a good and memorable time and will get excellent service. You need to do everything to gain people's trust enough to pay you for a holiday, enjoy that time and be happy enough to share their emotions and feedback for future travelers.
In the travel industry salespeople and tour, managers should be very attentive to travelers and make their time one of the best and memorable ones just because a holiday is not another pair of shoes that buyers can throw away and forget about them if the quality doesn't satisfy. The holiday is a part of life that people trust you, and you are never allowed to let them down.
Tour package as any product should have a detailed description, good quality photos, genuine testimonials from previous year travelers not only on the website but also on social pages such as Facebook, Instagram, Google, TripAdvisor.
Most valuable players in the travel business are salespeople as they emotionally interact with travelers, build/fail to build confidence towards the company, which directly affects travelers' decision-making process.
Describe the process of launching the business.
The first thing actually was forming tour packages and a website with appropriate content. Our first website was built on a WordPress template. We bought a template for $70, another $70 went for the domain name and hosting. We paid a programmer to set up webmail and the connection of website and webmail.
We hired a content manager right after launching the website, to write articles and necessary travel information. Search Engine Optimisation is a long-term tool, so sometimes we appeared in organic search but in the first period, we used PPC to attract inquiries.
The biggest advantage of Arara is that we never stop learning. We continuously organize different training sessions on communication, sales, business process evaluation, standardization. Data-driven analysis is the most important business tool and engine. We always analyze previous years' results, evaluate conversion rates, study processes, understand weaknesses, and find ways to improve.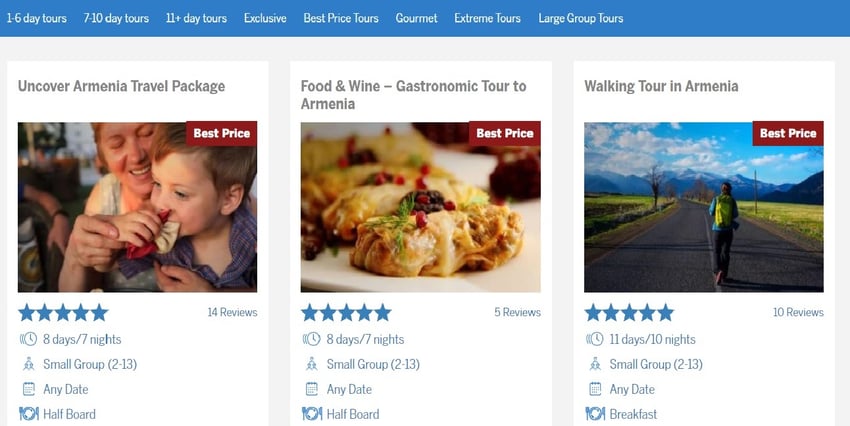 Since launch, what has worked to attract and retain customers?
The most important thing in business is fairness with customers and partners. Nowadays business should be open and transparent for customers. Everyone should know you as a travel agent are reachable on social networks, should have the opportunity to interact, leave feedback both positive or negative.
If you sell a single product (in the case of a travel company it is one country) you will never have repeating customers, it is very important to always develop, differentiate markets and offer products. When we realized that our customer traveled to 3 Caucasus countries, each year one country, we have nothing more to offer our enlarged company to Uzbekistan.
In 2020 when the travel business is stopped totally because of COVID-19, we started working on new products, such as tours to Ukraine, Belarus, Moldova, Lituania, Latvia, Estonia, and Russia. The next year 2021 will be a study year for us in those countries and may be operating a couple of tours to those countries through partners. We will definitely open an office in some of those countries in 2022.
How are you doing today and what does the future look like?
If we wouldn't have coronavirus in 2020 the company would have doubled the revenue of 2019 which is quite a good result. Our company gross margin is 20-25 %, customer acquisition costs make 3-4 % of annual revenue.
Our main sales come from our website inquiries, we have around 20,000 monthly unique traffic and 700,000 page views. With an average time on site of 3 minutes.
Our operations are service bookings for our travelers (accommodation, meals, vehicles, guides, museum excursions, etc.) We operate and organize tours in different countries (Georgia, Uzbekistan) through our offices, which lets us have price and quality control.
Currently, we are working on company expansion to Belarus, Ukraine, Moldova, Russia, and Baltic countries (Latvia, Lithuania, Estonia). We are working on the catalogs of new products: combined country tours in the mentioned countries.
My short term goals are to open a couple of offices in new destinations offered. (Ukraine, Belarus, Estonia, and Russia). Long term goal is to have a travelers community and the opportunity to have repeating customers by offering a wide range of destinations.
Through starting the business, have you learned anything particularly helpful or advantageous?
Standing in the roots of a new business is very important and advantageous because you get lots of knowledge on website and content management, social media (it is not possible to do business without online presence nowadays), low, tax code, HR, new management tools and techniques.
It is also very challenging one needs to deal as almost always with new problems. My first ones started when the first employees were hired. The first 4 people worked for a very short period, as the first time as a business manager I was not able to give correct tasks, evaluate skills and abilities of employees, or maybe even hired the wrong people.
Later our company main and long term team members came, who became the key players. With the enlarging of business and team you always need new tools for management, always monitoring and evaluating the team, organizing different training, using online time management and task tracking tools, also CRM (Client relationship management).
With the company expanding to different countries, it came clear that we need to standardize management and scale it to all offices. We started the ISO standardization and business process evaluation.
One of the key good decisions can be considered continuous sales training. At first, I was thinking of outsourcing training but later I realized that it can be organized within the company, by senior sales managers. We started to monitor 30% of emails, learned the mistakes of email communication, grouped them, and started to work on them. In 3 months it brought to rise of inquiry to sales conversion rate from 20% to 30%.
What platform/tools do you use for your business?
Tools we use can be divided into two categories: 1. management or operations and 2 marketing.
For management and operations firstly we used email management and notifications, follow-up tools such as Sortd which is an application for Gmail. It helped us to sort email, make labels, folders priorities, put reminders, and follow-ups.
Later we started to use Trello, which is a free tool that makes information organized, you can manage tasks, make checklists, put deadlines, upload files to a free cloud. We used Trello for operations: make tasks for reservation managers in Georgian and Uzbekistan offices, for example, book particular hotels, restaurants, museums for travelers and get notifications that the task is done. It is possible to tag someone and get a notification in the email if someone tags you.
Later we moved from Trello to Bitrix24 CRM. This tool allows almost the same things like Trello, plus it has a sales funnel and it gives automated reports on sales conversion, delayed and overdue tasks, and shows the work efficiency of every employee.
What have been the most influential books, podcasts, or other resources?
I can name one book which is Netflix Culture, which tells about Netflix management culture, how much they trust their employees, and how big decisions are made by them. The management key point is to find the most important team members, trusting them and letting them take part in the most important decisions making. They need to feel a part of the organization and have the opportunity to make professional growth.
Advice for other entrepreneurs who want to get started or are just starting?
It is always difficult to start something new. My advice would be never to be afraid of your own thoughts and ideas, never find reasons not to start the realization of that idea. Start from the research, understand the market, follow the trends, and always remember there are many successful and failed examples of that business you want to start.
Take into consideration good experience, follow successful companies, take the winning ideas but never copy the realization and steps.
When starting a business, try to be aware of every detail and every process of your business at first, which will allow you to optimize them (get the job done in the best quality and for the shortest time). Later you will need to stand higher out of your daily routine and become a visionary, have good managers, and give the right tasks to be done.
Be open and try always to pass your knowledge to others, give tools to others to step higher.
The most common mistake is not following the latest management trends and keys. The time moves very fast and you need to always be in the same vibe to succeed.
Where can we go to learn more?
If you have any questions or comments, drop a comment below!
-
Tatev Manucharyan, Founder of Arara Tour
Arara Tour has provided an update on their business!
8 months ago, we followed up with Arara Tour to see how they've been doing since we published this article.
Want to find more ideas that make money?
Hey! 👋 I'm Pat Walls, the founder of Starter Story.
Get our 5-minute email newsletter packed with business ideas and money-making opportunities, backed by real-life case studies.