Getting Out Of My Comfort Zone Became The Key To My Success [Update]
•
Published: July 11th, 2022
This is a follow up story for The Purple Sage. If you're interested in reading how they got started, published over 2 years ago, check it out here.
---
Hello again! Remind us who you are and what business you started.
Hey, y'all, I am Sandy Engels and I am the owner and artisan of The Purple Sage, a company created to encourage Modern Midlife Women to live and love boldly.
I've been making soap and bath products since 2002. I got serious about business in
2011, when I realized there are other women, just like me, who love a quality soap and taking bubble baths as a form of self-care.
My signature product is Bubbleaux (bubble o) Bubble Bath…loaded with bubbles and never leaves a greasy residue in your tub. And of course, my best-selling soaps are Balance (Lavender) and Stress Relief (a clean spa scent).
Practicing the art of self-care, whether it be a bubble bath or walking outside is so important to the Modern Midlife Woman. It's not selfish, it's self-love.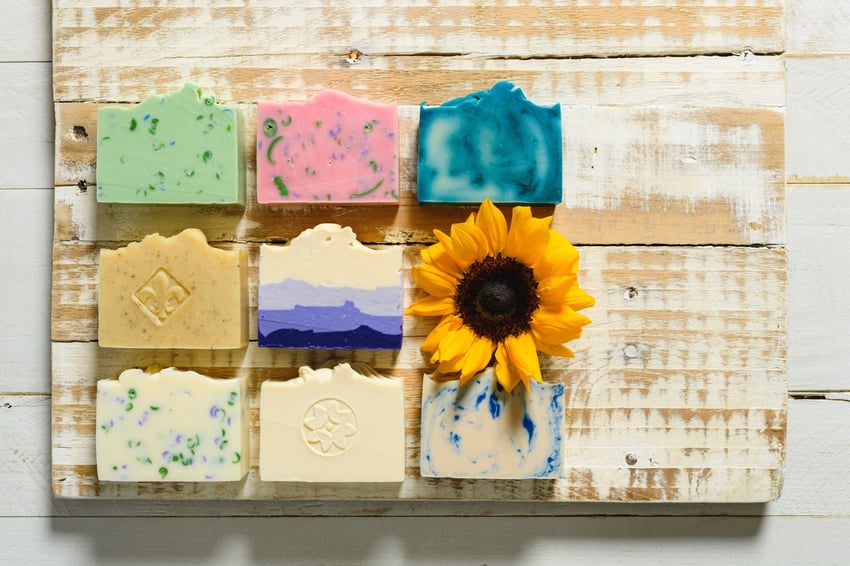 Tell us about what you've been up to. Has the business been growing?
2020 was a crazy year for all of us. However, I saw amazing growth in 2020 and it has continued. My first thought was it would drop off as people went back to work, but that didn't happen.
I have had continual growth. I do believe it was getting out of my comfort zone and getting in front of the camera. I did weekly lives, either on my own Facebook and Instagram page or on other groups and pages. 2021 was my best year to date financially.
Part of that growth has been due to signing up with The Social Sales Girls. This is a fabulous resource for learning how to bring traffic to your website, that in turn increases your sales. There is a free Facebook group, as well as a paid Inner Circle.
I recently did a test to see if it was worth the effort to post on Facebook and Instagram…I stopped posting for a month…and my sales for the next month plummeted. So I have jumped back on the posting to social media for the win.
I continue to send out weekly newsletters where I talk about upcoming events, ingredient spotlights and most importantly creating a ritual for self-care.
Live events have all picked back up, and my clients are back out and shopping. It feels so good to continue to connect in person, where we can hug each other and take pictures. It's been amazing.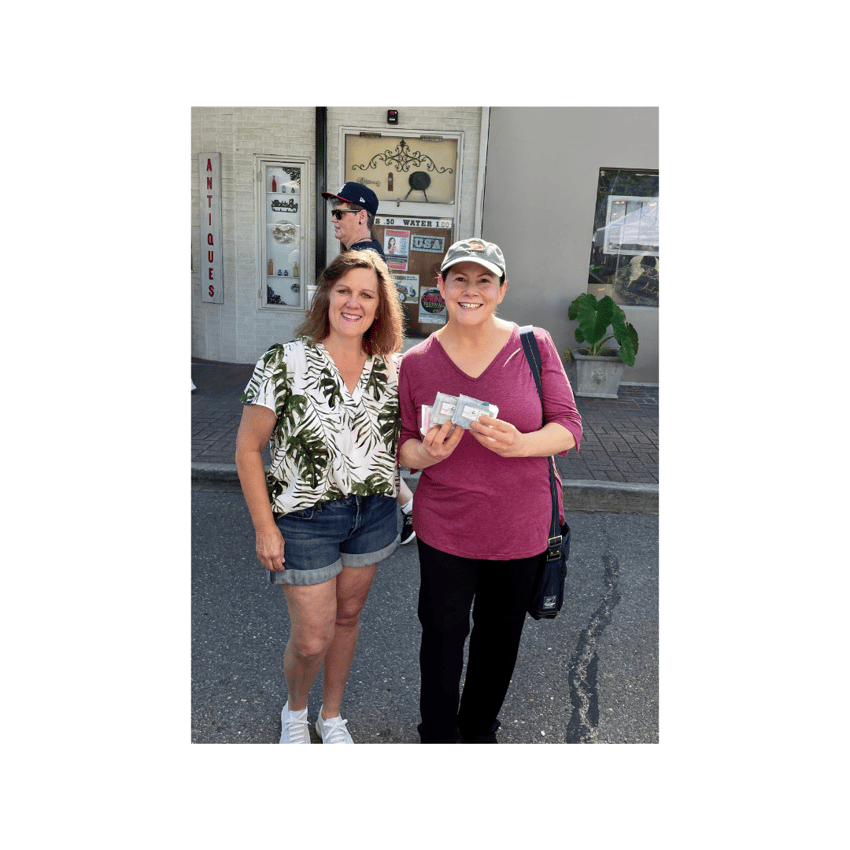 This year, I started collaborating with my friend Roberta at Scrubz Body to make Bubbleaux for them. I use my bubbleaux formula and use her top-selling scents. It's a win-win for both of us.
For the first time in a long time, we are in the testing phase for a new liquid soap/shower gel. As requested by my clients, a shower gel will be available later this year.
What have been your biggest challenges in the last year?
My biggest challenge has been keeping up with the growth. That facilitated the need for more space. And since I work from my home studio, I decided to secure funding through KIVA to bring in an additional building on my property. With the help of my clients and my tribe of business owners we made it happen. Now I have space for bulk ingredients without crowding my working studio.
I was afraid to step out of my comfort zone and ask for what I needed. When I did, being in business was just that much easier.
With growth, burnout can also follow. I've had amazing growth over the last 2 years, but it has also created the ugly side effect of burnout. Trying to keep up with A.L.L. the things. Being a one-woman show, I am responsible for making the product, all the social media, newsletters, and the nasty part of business…the never-ending paperwork.
Last year I could see burnout coming, so I took action. I hired my friend, Christine at Ba6 Marketing, a conversion copywriter/content strategist to create my email campaigns, product descriptions, and social media posts. Best decision EVER!
What have been your biggest lessons learned in the last year?
That it is so important to have a tribe whom you can be open and honest with. I have created just that…with 6 other small business owners/makers. Last year with almost everything still shut down, I was missing the personal connection with my business friends.
Y'all know it's hard to talk about running a business with people/friends/family that are not involved in the business.
So having a tribe is very important, for mental well-being as well as personal growth. Having a tribe also helps with the lonely feeling of being in business all by yourself. There is always someone to bounce things off of. Someone to help us navigate the business/maker world so that we make fewer mistakes.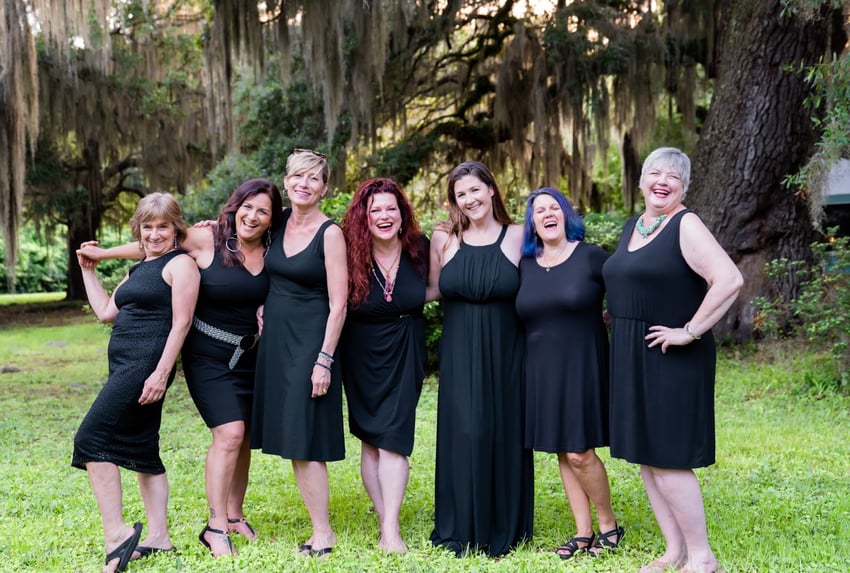 What's in the plans for the upcoming year, and the next 5 years?
I have to be honest here, my husband has retired. And since that has happened, I've been slowing things down to a normal pace. I'm no longer running my business 24/7, which is attributed to burnout. I want to travel and check some things off my bucket list. So I will continue at the current pace with business, as usual, however, now I will be taking long weekends to travel.
Find a tribe! A tribe will be an asset for a long time. Keep in mind it is a give and take. Be willing to give more than you take.
I still have the website for orders and reorders. But I do plan to cut back on some of the events that I currently do. Make sure that the ones that I do continue to participate in are the best fit for my brand and my clients…and are fun for me.
What's the best thing you read in the last year?
The 5 Second Rule by Mel Robins I usually take the time to reread as inspiration that I can do what needs to be done. And yes, I do 5 4 3 2 1 countdown out loud to make myself get going.

A podcast that I enjoy is by Susan Bradley of The Social Sales Girls, Roadmap to 50K on Shopify.

Atomic Habits by James Clear Making goals is for the short term…but creating habits is for the long term win. I learned that I can make a goal, and achieve that goal, but if I want lasting success, I need to create a habit.
Advice for other entrepreneurs who might be struggling to grow their business?
As mentioned above, find a tribe. It took me several years to find mine. I was afraid to step out of my comfort zone and ask for what I needed. When I did, being in business was just that much easier. A tribe will be an asset for a long time. Keep in mind it is a give and take. Be willing to give more than you take.
Customer Service is key! Provide the best customer service so that your clients can't help but talk about you and your product/service. Oh, and I like to call my customers, my client/friends. It's more personal that way.
Where can we go to learn more?
If you have any questions or comments, drop a comment below!
-
Sandy Engels, Founder of The Purple Sage
Want to find more ideas that make money?
Hey! 👋 I'm Pat Walls, the founder of Starter Story.
Get our 5-minute email newsletter packed with business ideas and money-making opportunities, backed by real-life case studies.