I Started A 5K/Month Side Hustle Sending Gifts for Expats [Bangladesh]
•
Published: February 24th, 2022
I Started A 5K/Month Side Hustle Sending Gifts for Expats [Bangladesh]
Hello! Who are you and what business did you start?
I am Iqbal Anwar and I am the founder of Tohfabd. I have been running this venture since last April 2021. Tohfabd is an online gift delivery business that allows people living in other countries to send gifts to loved ones in Bangladesh. On special occasions such as birthdays, anniversaries, Valentine's Day, Eid, and others, people from all over the world can send cakes, chocolates, flowers, food, groceries, and gifts to make their loved ones feel special.
Tohfabd currently has more than 500 Logistics Support Service Agents serving all of Bangladesh's districts. Our target audience is primarily from the United States, Canada, the United Kingdom, and Australia. We've been in business for almost six months and have successfully delivered over 8000 orders with no hassles.
Tohfabd was formally launched in May, and we've been able to attract customers from New York, Illinois, California, Virginia, Texas, and other popular cities and nations across the world since then. Bangladeshi expats can visit our official website and select any item from our extensive gift collections, which will be delivered to their loved ones' homes in Bangladesh in less than 24 hours.
All of our delivery agents have received extensive training and follow strict hygiene and safety rules when delivering products to consumers. New and Returning customers can also get a 30% discount on all purchases by applying the exclusive promo code "Gift30".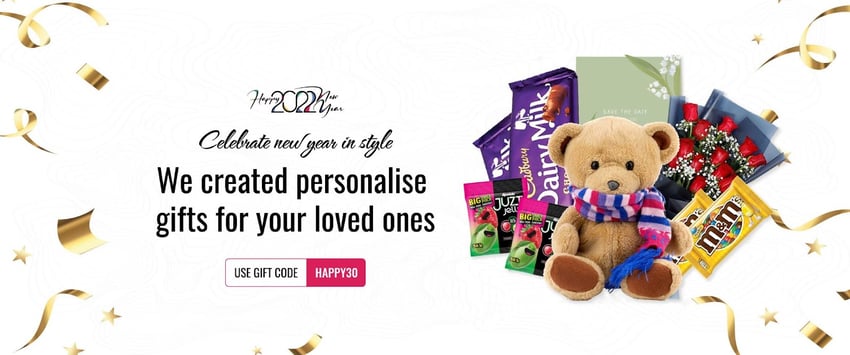 Our flagship products are gift items, cakes, chocolates, flowers, fruits, electronics, and accessories are among the most popular things in our online store. Tohfabd is the place to go if you're looking for unique holiday gift ideas. We send tasty and sumptuous sweets to your loved ones' doorsteps to celebrate special events, whether it's mud cake from Shumi's Hot Cake or Premium sweets.
It's ideal for wedding favors, corporate gifts, birthday gifts, anniversary gifts, and other occasions. A box of fresh fruit, a chocolate basket, or an indulgence present can bring our customers the utmost satisfaction and joy. Most of our customers choose to recognize their loved ones' special days with a beautiful cake with a nice note, hence we primarily sell cakes. Flowers are included with each present by our delivery agent to make it more elegant and memorable. Our clients are all Bangladeshi expats living abroad.
What's your backstory and how did you come up with the idea?
I grew up in Dhaka, Bangladesh. After completing college, I went to achieve my Bachelor of Technology from the Indian Institute of Technology (IIT), Kanpur, India. And Master of Engine Engineering and Business Administration from the University of Wisconsin, DePaul University respectively. Then I got settled in the USA. I'm currently living in Lisle, Chicago.
Currently, I'm working as COO, CFO of Poepping, Stone, Bach, and Associates Inc. I have 5 years of experience in logistics and shipping service. I Co-founded a peer-to-peer shipping company named Airposted.
By using our platform, customers from Bangladesh can order any products from the USA and get them delivered to their doorstep making cross-border shipping simplified. I'm also working as a FedEx franchise in Lisle, Chicago. Recently, I have launched the first domestic peer-to-peer courier delivery company in Bangladesh named Parcelmagic.
I've always missed my family back home as a Bangladeshi expat. Their presence has always captivated me. It was nearly hard for me to avoid seeing them due to the pandemic, as I used to see them at least twice a year. I tried to remember their birthdays, anniversaries, and other significant dates while in Bangladesh.
However, I have been unable to do so for the past two years due to a challenging situation. I was sitting in my house, miserable, when inspiration struck. The idea was to launch an online gift delivery service that would allow Bangladeshi expats like myself to send gifts, cakes, flowers, and groceries to their loved ones in Bangladesh.
Never give up and always have a backup plan in case Plan A fails.
I knew this was the appropriate concept since I've always wanted to create happiness, and as an entrepreneur, I've always wanted to deliver something that would make my consumers happy and content. For the past ten months, Tohfabd has effectively provided hassle-free delivery. There were a couple of "aha" moments, one of which was particularly memorable for all of us.
A husband living in the United States wanted to send a kachhi box to his Bangladeshi wife. She was expecting a child and had a strong desire for kachhi. The delightful supper was delivered to our delivery agent's lovely wife's home. The wife smiled as she accepted the food, and she had happy tears in her eyes as well. That moment was indescribable because we had succeeded in bringing joy and happiness to our customer's life.
Below is some of our customer's feedback on Facebook: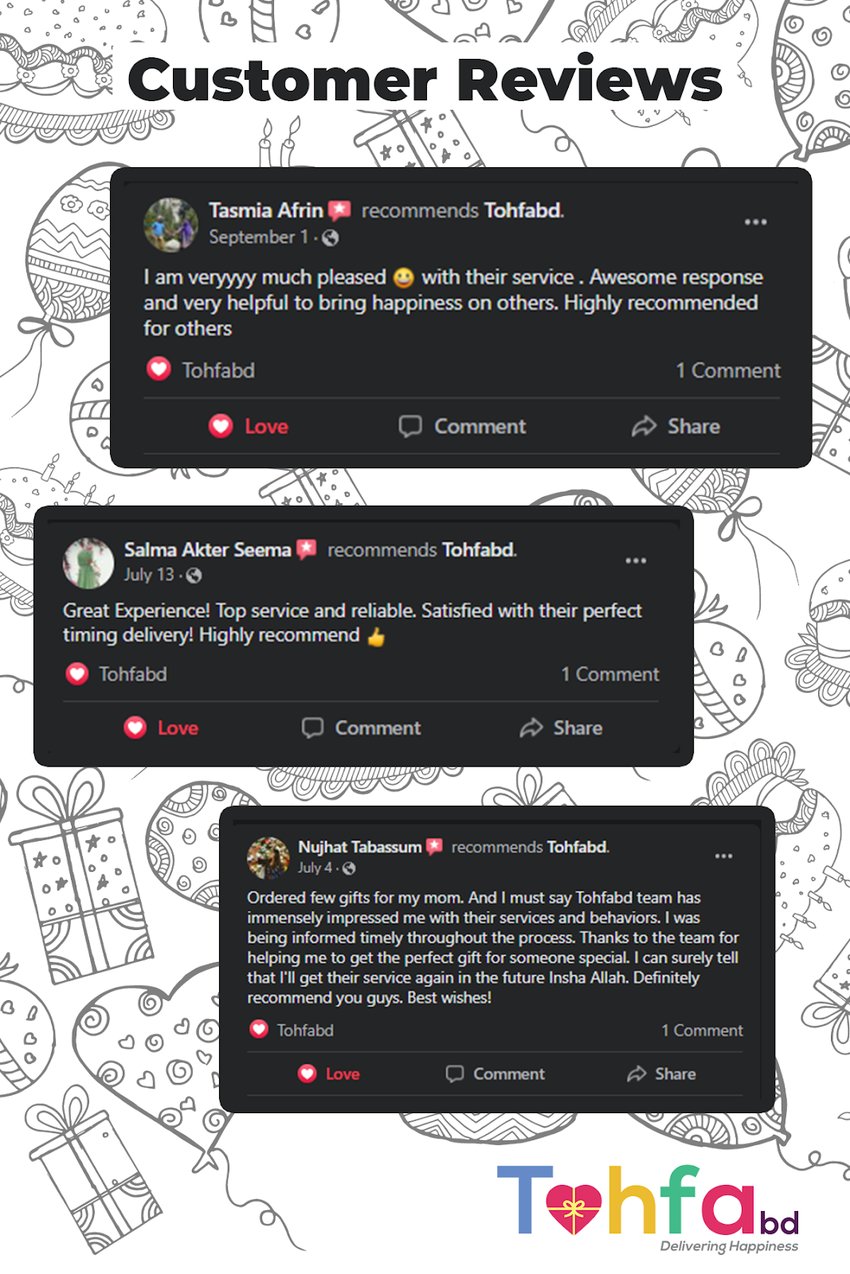 Take us through the process of designing, prototyping, and manufacturing your first product.
As we are providing gift service to our customers, we solely don't manufacture any product, what we do is create beautiful custom gift ideas for our clients keeping different occasions in mind. Once a gift package or hamper order is placed, our in-house delivery team collects all the gift items from our enlisted local vendors ASAP, wraps it up with beautiful gift wrapping paper, and goes with our customers' requirements to add a personal message within the gift box. We provide a gift card and a rose with each gift package we deliver
Selecting gifts can be a tiresome process so we designed the website keeping in mind how to simplify the gift-giving experience. We kept every gift category separately e.g. - birthday gift, anniversary gift, cakes, flowers, chocolates, etc. As a result, the necessity of each customer can be met. After a customer places an order from our website, vendors get notified on their website. Some customers do not have any website so for them, we communicate with them directly and place the order.
At first, it was pretty challenging to onboard vendors as they were not familiar with the idea of people sending gifts to Bangladesh. Initially, we onboarded a few cake vendors as the cake is the most popular gift item all over the world. And we got a great response! After that, we acquired many other gift item vendors. Each vendor gets a 15% commission for each sale. We provide our deliveryman an app with which they can update order status and we can track deliveries.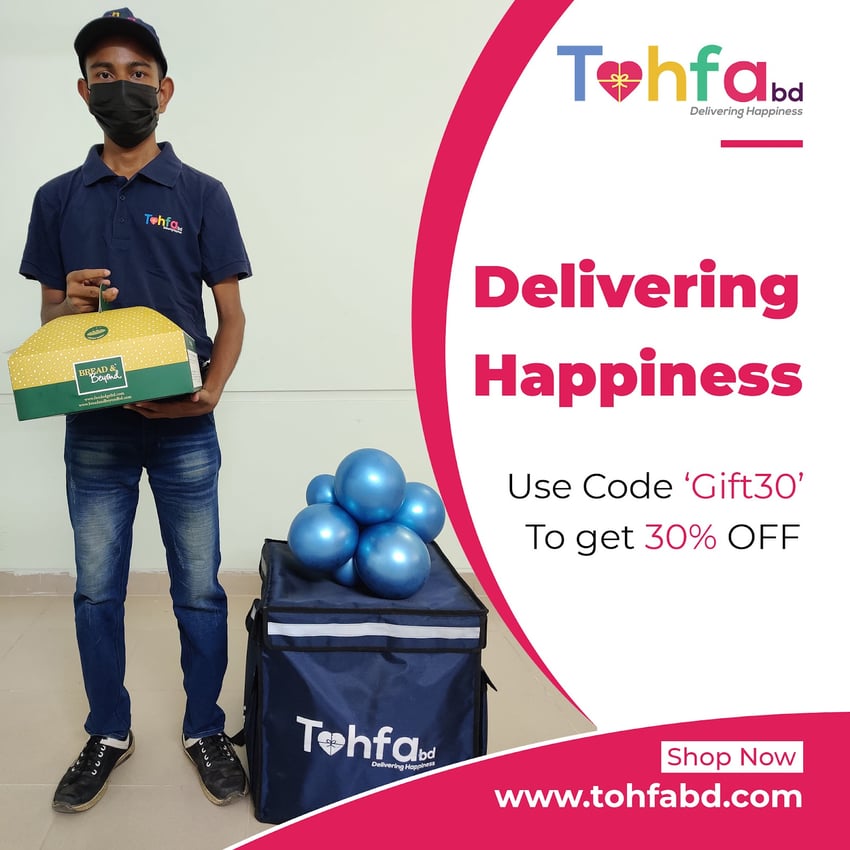 Describe the process of launching the business.
We started with a small team of eight members. Initially, I hired some web developers and designers in Bangladesh who built the website. We used Laravel to design the website and it took around 6 months to complete. We took 15 days for testing and launched on 24 April. Our launch day was full of festivities. We celebrated by cutting a cake and decorating our office with balloons and festoons. It was a very joyous day for all of us as we had been working very hard to launch this service. And our happiest moment came with our first order! We delivered everything properly and the receiver was very satisfied with our service. We truly felt that we are delivering happiness.
Then gradually we started outreaching the Bangladeshi community from USA's different states and introduced Tohfabd through various cultural events participating as co-sponsor. Though we couldn't participate in many events because of COVID-19. In 2021, we participated in an event of the Bengali Association of Dallas - Fort Worth (BA-DFW). Please find a few pictures of those events below-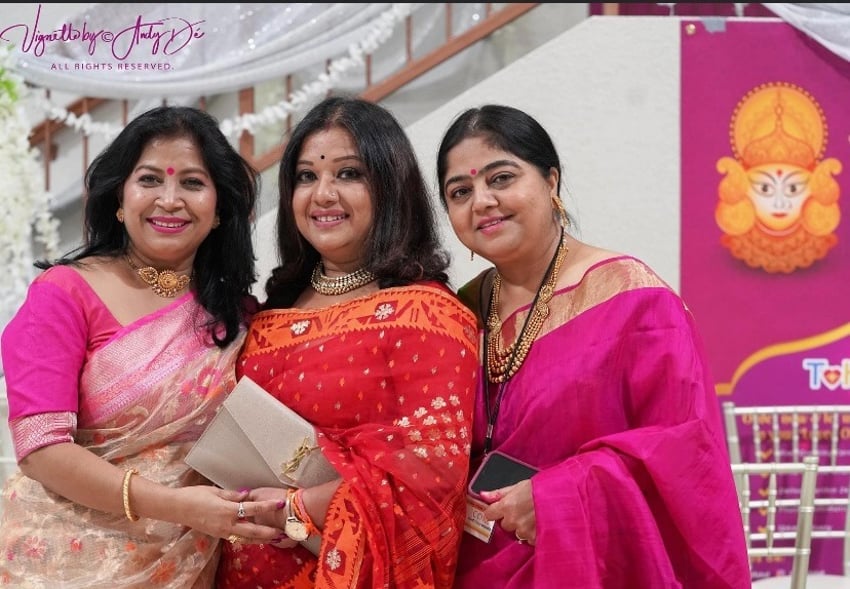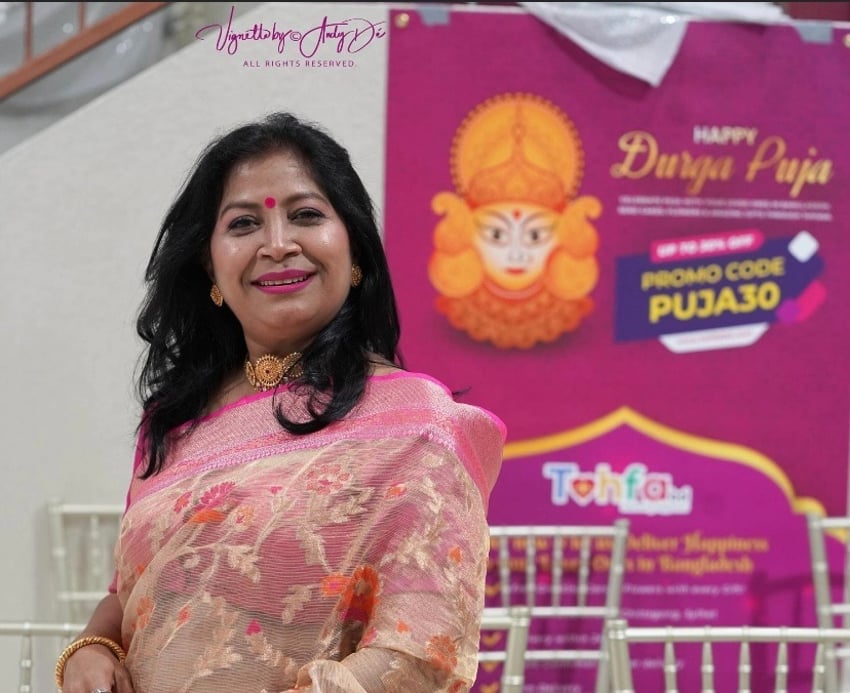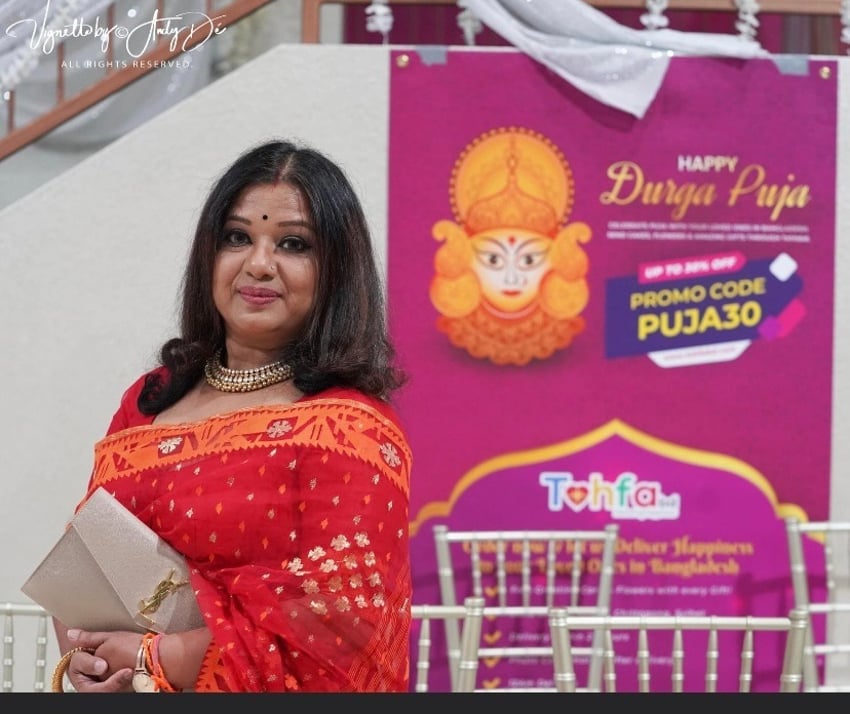 We did influencer campaigns with two popular USA-Bangladeshi. Please find the images below-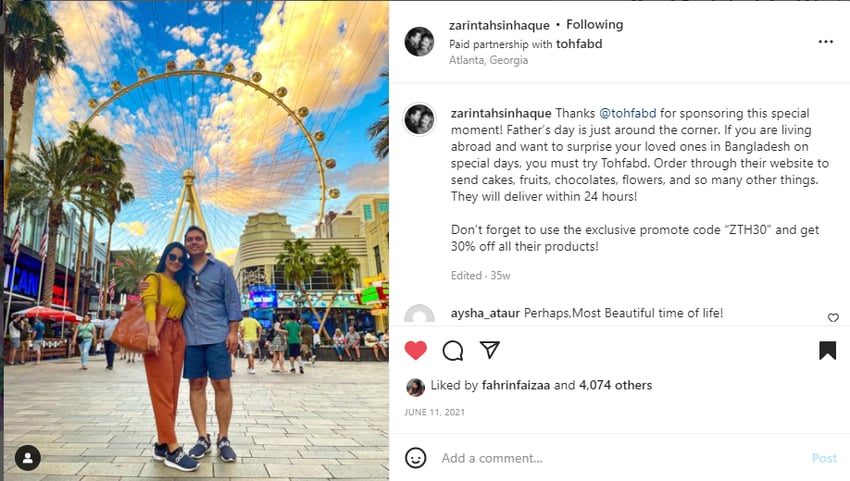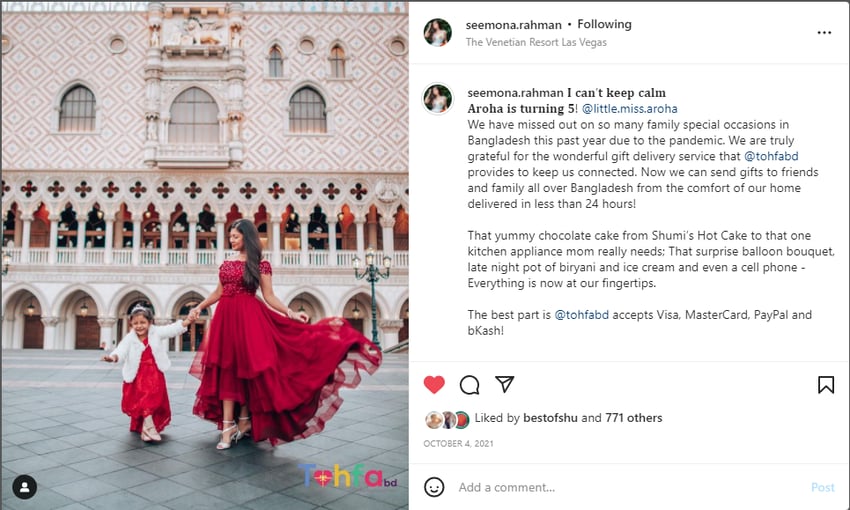 Also, I promoted our service through Facebook ads, and slowly we started to acquire more customers from the USA, UK, and Canada. As we are very new in the gift service industry and there are already some established gift service providers out there for many years, we had to continuously offer discounts on all of our gift items, as well as make sure our service remains top-notch at the same time.
Since launch, what has worked to attract and retain customers?
As we are still growing and trying to increase our online presence for tohfabd.com; we've started to generate leads with Facebook Ads campaigns, and sent emails to outreach Bangladeshi Expats communities from the USA, Canada, and the UK to introduce Tohfabd as a gift delivery service. We got a good response by participating/sponsoring different cultural events where all the Bangladeshi expats came in and we distributed promotional flyers/cards with signup discounts.
This gave us good exposure initially to build a loyal customer base, also once we started running Facebook Ads by targeting Bangladeshi expats we started getting more and more visitors to our website. Here's our traffic overview of the last 3 months: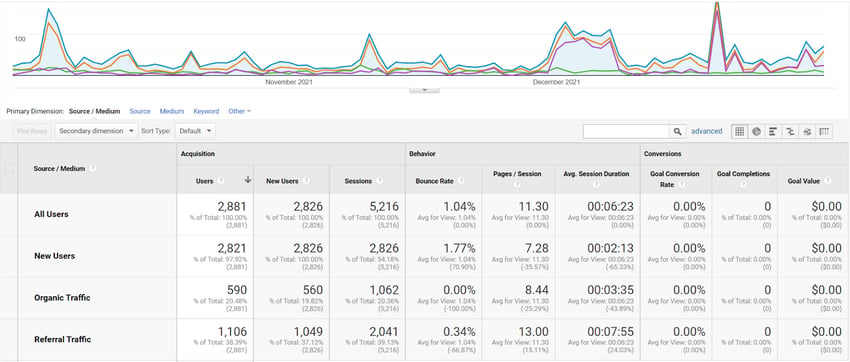 As we've recently started focusing on SEO, we're more focused on content and we started to add engaging content into our website's most important pages first. Also, we started outreaching closely relevant niche bloggers and PR sites that match with our targeted service or keywords, to submit guest posts and PR materials. As for PR coverage, we published an AD to Prothom Alo - The most popular newspaper in Bangladesh.
As we're quite fresh with the website and gradually getting ranked in Google for certain keywords, for further improvements and better UX, we've already come up with a new version of the website and planning to add an on-site blog from where we'll be regularly posting gift related articles and infographics to help out gift lovers and eventually this will help us create more authority over our content. Below sneak peek of our recent progress in Google in terms of organic ranks and traffic.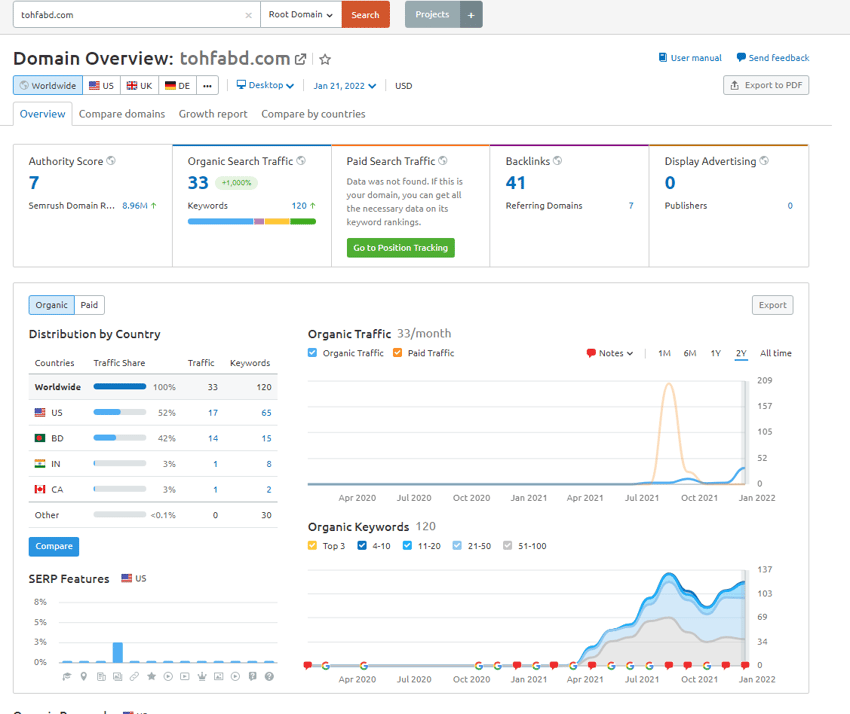 To keep our existing customers in the buying cycle, we periodically send Mailchimp emails and messages through Facebook to our customers with new offers and discounts, also we re-target our most frequent and valuable customers through Facebook Ads using Google Analytics & Facebook Pixel data (Screenshot given below)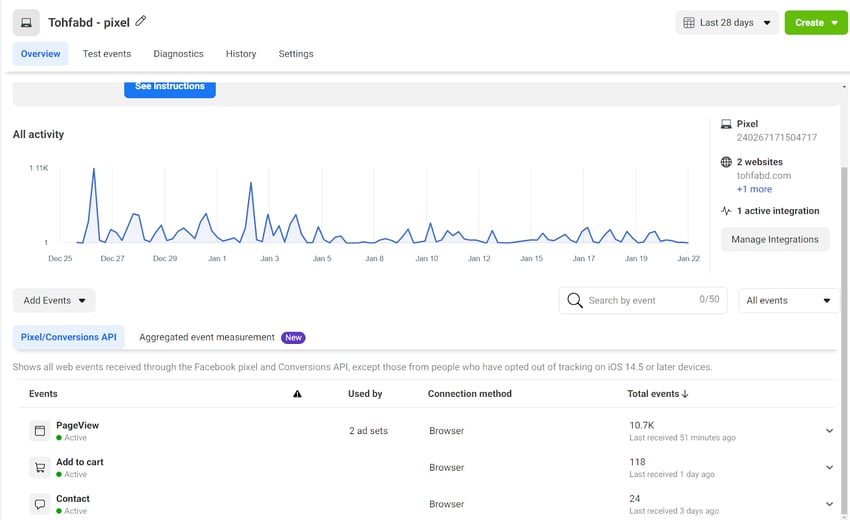 As most of our customer is interacting with us on Facebook, we continuously push more and more creative images and content through our Facebook and Instagram, below screenshot of some of the most engaged posts we had recently on both Facebook and Instagram:

Here's a breakdown of tohfabd.com website's current traffic data (December's overall traffic stats):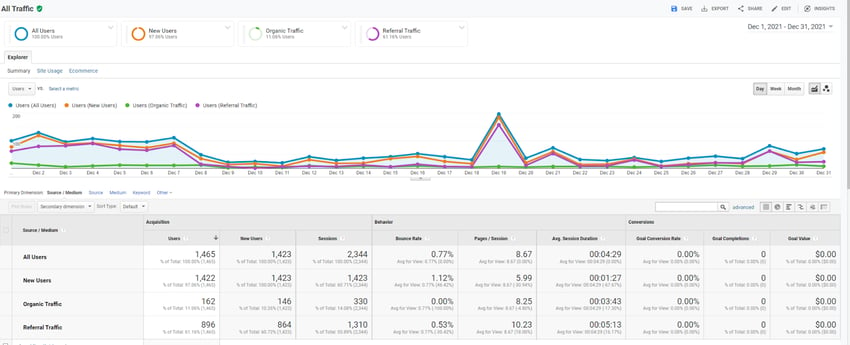 With Tohfabd, So far we're still prospecting and gradually creating a strong customer base from an audience that is scattered in different parts of the world, we haven't reached our profit milestone yet (right now making appx. 3000-5000 dollars monthly) but very soon hopefully with proper marketing strategy and approach, we will be there! (our target is to deliver at least 500 orders monthly and make 10K USD per month)
While your business idea may have been fantastic when it was first developed, a lot will have changed by the time you start. To stay ahead of the curve and be successful, entrepreneurs must be able to pivot.
As we plan to expand our audience reach every month to new countries including the UK, Australia, Japan, Italy, and France, etc. and put more budget and efforts on other online advertising channels such as Google Display Ads, Search Ads, Youtube Ads, etc. to see us where we've pictured ourselves in next one year. Meanwhile, we are also adding new personalized gift items and packages every day with our existing list of gift items, so our customers find all the gifts in one place to celebrate every occasion!
Through starting the business, have you learned anything particularly helpful or advantageous?
Having a contactless delivery to our customer's residence throughout the epidemic was the one excellent decision we made. We had a difficult time ensuring a smooth delivery during the lockdown, but our logistics support providers were given a movement pass and got training from the head of operations. To provide a hassle-free delivery to our consumers, they maintained hygienic aspects as well as WHO-certified healthcare requirements. As a result of this action, we now think that anything is possible with hard work and devotion. Never give up and always have a backup plan in case plan A fails.
What platform/tools do you use for your business?
We use Facebook Business as our primary platform for Ads and Google Analytics and Google Search Console to monitor and track all the traffic data, conversions, etc. As our most customer acquisitions happened through Facebook till now, we regularly run ads on Facebook and Instagram platforms for new customer acquisition. Also to maintain and monitor all the social media posts under one place we use Hootsuite as our primary social media tool.
For email marketing we use Mailchimp to send out all the promotional offers to our existing and potential customers from time to time, also as we recently put more effort into Google's organic traffic, therefore we started to use SEO Tools like SEMRUSH, Ahrefs, and Surfer SEO for competitive analysis, keywords rank tracking and content marketing strategy.
What have been the most influential books, podcasts, or other resources?
As we run ads regularly on Facebook and started focusing on SEO we regularly keep an eye on the industry's top community sites such as Search Engine Journal and AdEspresso to stay up to date with all new algorithms and updates from Facebook and Google.
Advice for other entrepreneurs who want to get started or are just starting out?
The startup industry is a very competitive place. While your business idea may have been fantastic when it was first developed, a lot will have changed by the time you start. To stay ahead of the curve and be successful, entrepreneurs must be able to pivot. Collect feedback from your beta testers and make the necessary changes to meet market demands. Conduct polls and surveys to obtain a better knowledge of the difficulties that your target audience is dealing with and to start working on solutions. The key is to never stop innovating.
Are you looking to hire for certain positions right now?
Currently, we are looking to hire a full-time in-house content writer. Candidates may apply at this email address.
Where can we go to learn more?
If you have any questions or comments, drop a comment below!
-
Iqbal Anwar, Founder of Tohfabd
Want to find more ideas that make money?
Hey! 👋 I'm Pat Walls, the founder of Starter Story.
Get our 5-minute email newsletter packed with business ideas and money-making opportunities, backed by real-life case studies.