Thank you Klaviyo for sponsoring Starter Story ❤️
Turn one-time buyers into repeat customers. Try the platform loved by 265,000 brands
I Left My Job In Tech To Build A Creative Agency [From France]
Start A Fashion Supply Business
Hello! Who are you and what business did you start?
I'm Karim Coppola and I'm the Founder and Creative Director of VISORE LAB. I founded the company in 2019 after working at a tech company that inspired me to create mine. I saw the opportunity to launch a multidisciplinary startup that brought together the worlds of hospitality and fashion. However, due to Covid-19, many things changed and I decided to focus on developing two platform solutions for fashion brands.
A B2B digital showroom providing bespoke solutions that make wholesale transactions more efficient, smarter, and more sustainable. And a B2C marketplace called VISORE X.
In the span of fewer than two years, we have managed to feature more than 200 brands on our editorial content and create the digital showroom of more than 40 fashion brands including SafSafu, SweetLimeJuice, Gunther, Kaikorero, and more.
The common denominator on both is the content creation aspect, which refers to the creative and production angle of the company. We are multiplatform content creators.
It's definitely a bold choice to have launched a startup in multiple directions and tackle different pain points, but we like to call ourselves a "full-service agency".
We are the right-hand of fashion newcomers.
"We are multiplatform content creators."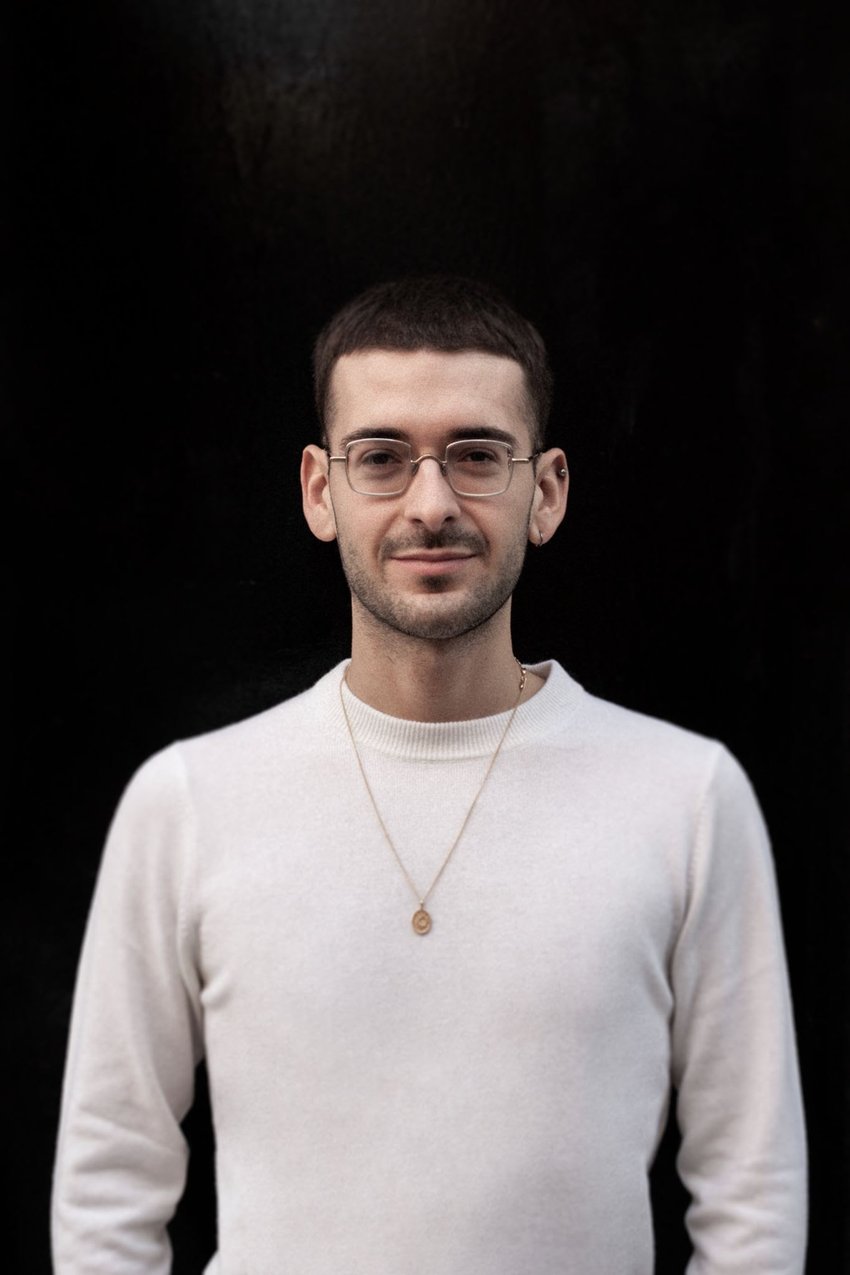 What's your backstory and how did you come up with the idea of VISORE LAB?
I launched my men's fashion magazine The Flow House in 2018 – a magazine re-thinking masculinity and socio-political issues. Thanks to this experience I learned about the needs of brands and different operations within the industry. Meeting people within the industry of fashion: buyers, press, models, designers, artists, etc. forced me to understand the perspective of every party and see the micro and macro aspects of the business. To make it possible for brands and designers to reach places they normally can't access and be physically present was definitely a driver to create VISORE SHOWROOM, our digital showroom.
All in all, starting VISORE LAB was the result of definitely more than one lightbulb moment. There were many moments where something "clicked" over the span of some years working in the industry of fashion. One morning I woke up in Paris, motivated to its fullest, and decided that it was time to finally put together all of those moments and create something out of them. After launching in 2019, I integrated people into the team who helped me get to the "aha" moment. Each and every one of the members of my team is a cornerstone.
From the beginning of the company, and the backbone of it is basically creating synergies of industries and different disciplines. For instance, after a series of full 9 to 6's brainstorming days, we got to the point where we identified an opportunity gap. The worlds of fashion and hospitality often overlap, however, we knew we wanted to pave our way into that. One of our first clients was a hotel of one of the most renowned luxury hotel groups in the world. Because it was a beta version of the platform that we had offered them, many challenges came ahead, however, it was the biggest lesson of all.
As a global startup, it was crucial to build an inclusive and diverse team made up of creatives, marketers, business development experts, and more. What's important is to understand your values and find a way to transmit them to the people that are on your team. This is how we managed to come up with these solutions. Because everybody has different backgrounds.
Take us through the process of designing, prototyping, and manufacturing your first product.
One of the challenges during the first stage of brainstorming, designing, prototyping during the first months was to find individuals interested in reshaping the fashion industry. It is key in a creative fashion tech startup to have experts across disciplines that share the same passion for fashion. However, some of the digital platforms that make the process of finding new employees somewhat easier are LinkedIn or even Instagram for the more creative positions. I decided to outsource the development of the platforms while having the creative backend design in-house.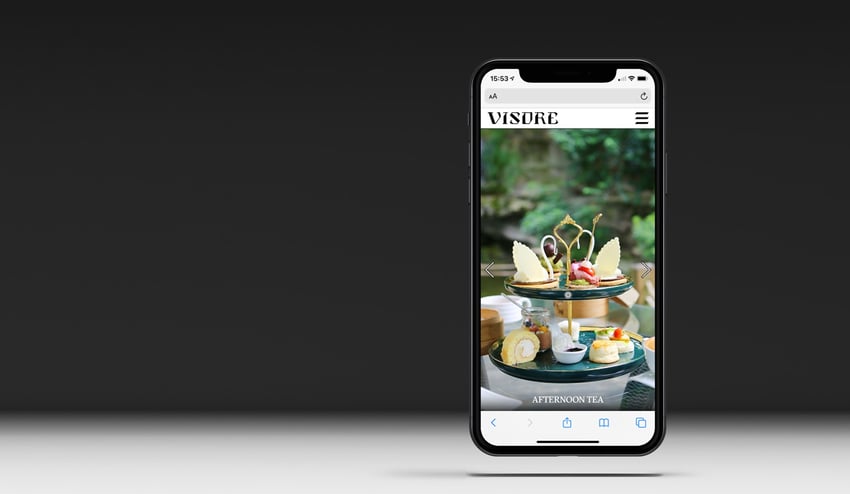 Listed above is the image of the prototype of Visore X, a platform combining fashion editorials produced in-house alongside the hotel activities. Visore X now has evolved to an extent that the focus is no longer to showcase the hotel activities or services anymore. And due to many challenges and changes the company has faced in the past year after COVID, has forced us to pull away from the hospitality focus.
The early days for VISORE LAB were dictated by constant exchange with academy experts and consultants of the fashion industry of fashion. We were teaming up with students from the most renowned schools of fashion business in Paris and reaching out to consultants with expertise in fashion tech. This was key to developing our strategy and key selling points.
Describe the process of launching the business.
With an over-saturated industry of fashion magazines, the biggest challenge is to find the differentiation point and what extra value you're offering to the reader. Starting is the hardest part, learning how to communicate about your product, what language the client wants to hear, etc. Building up credibility in an industry like fashion is one of the most critical points.
Particularly, the fashion industry is still operating on traditional grounds – especially the big contenders. What the industry needs are conscious players that help other conscious players prevail in the game. One of the things I was sure of when launching was that I did not want to work with brands that do not share the values that I and my team do. Hence, fast fashion brands are excluded from our target market. We support more responsible brands by digitizing their collections via our digital showroom and raising their visibility in markets that they would normally not have access to. We would probably be 3X the size we are now if we gave up on our values and partnered up with brands that operate unsustainably.
Unlike many of our competitors, we are offering full support to fashion brands – we knew that we needed to stand out from other Parisian agencies.
Finding the right tone of voice was definitely challenging before the launch, however, once you are in the right direction, everything comes naturally.
Since launch, what has worked to attract and retain customers?
Before a "techy" company, we were a creative company. This is why we put content and creativity as the main pillar across the VISORE umbrella. Growth hacking is crucial for a startup, yes, however, we decided that first, we had to get trademarked with our "editorial line". Because we create and produce content – and unlike many of our competitors, we are offering full support to fashion brands – we knew that we needed to stand out from other Parisian agencies. And with an industry driven by relationships and physical shows, COVID-19 slowed everything down.
Working with the right people enabled us to reinforce trust in the company and credibility for our services. Strategies for social media, Google Ads, email marketing, and others only started to run and have results once we successfully got into our "tone". Definitely, our main growth channel has been Instagram due to the nature of its objective and how it resonates with our audience. The final consumer of Visore X, the one who enjoys fashion editorial content and equally is an engaged shopper, spends hours on Instagram. However – and we couldn't emphasize more on this – working with people that have a big reach and following on social media has enabled us to organically reach more people.
How are you doing today and what does the future look like?
Bright.
More and more, brands are starting to invest more in social and content commerce and that's where we step in and provide solutions for them. Traditional fashion marketplaces are not catering to new generation value shoppers' needs and thirst for content. With VISORE X, our content commerce platform, we are including storytelling as a driver of purchase intention. We have seen with the "readiness" of the Chinese market that this is the route in consumers' behavior.
What platform/tools do you use for your business?
We swear by Slack, Trelloand G-Suite. These project management tools were especially helpful during the COVID-19 lockdown.
What have been the most influential books, podcasts, or other resources?
One of the books that I absolutely recommend to every entrepreneur is Dare to Lead by Brené Brown. The way that she explains vulnerability in the workplace and gives insights about leadership is gripping to anyone who is looking to build a startup or has the desire to learn what the entrepreneurship world is really like.
Are you looking to hire for certain positions right now?
Yes, we are on the constant lookout for marketers, designers, business developers, full-stack developers, and CGI artists. A prerequisite to being part of the VISORE LAB's team is being a dedicated individual open to working in a hybrid environment. We are open to receiving applications by digital-native people with a dynamic set of skills, aim to challenge the fashion industry, and a vision to drive innovation.
Where can we go to learn more?
-
KARIM COPPOLA, Founder of VISORE LAB
Want to start your own business?
Hey! 👋I'm Pat Walls, the founder of Starter Story.
We interview successful business owners and share the stories behind their business. By sharing these stories, we want to help you get started.
Interested in starting your own business? Join Starter Story Premium to get the greatest companion to starting and growing your business:
Connect + get advice from successful entrepreneurs
Step by step guides on how to start and grow
Exclusive and early access to the best case studies on the web
And much more!
PROMOTED
Did you know that brands using Klaviyo average a 95x ROI?
Email, SMS, and more — Klaviyo brings your marketing all together, fueling growth without burning through time and resources.
Deliver more relevant email and text messages — powered by your data. Klaviyo helps you turn one-time buyers into repeat customers with all the power of an enterprise solution and none of the complexity.
Join Brumate, Beardbrand, and the 265,000 other businesses using Klaviyo to grow their online sales.
Together With Klaviyo
Companies using Klaviyo see a 95x ROI (yes, 95x)
Use Klaviyo to turn hard-earned customer data into hard-working emails and texts.
Try the platform that 265,000 brands use to grow their business.
Try it now (it's free) ➜