Thank you Klaviyo for sponsoring Starter Story ❤️
Turn one-time buyers into repeat customers. Try the platform loved by 265,000 brands
How We Increased Profits By 40% And Won Two Major eCommerce Awards
This is a follow up story for Modern Producers. If you're interested in reading how they got started, published over 3 years ago, check it out here.
---
Hello again! Remind us who you are and what business you started.
Thanks for having me back! My name is Adrian Wood and I'm the CEO of Modern Producers. Our digital marketplace offers software, sounds, tools, and educational videos for music producers.
The business was founded in 2015 and in that time we have grown into one of the industry leaders in our space.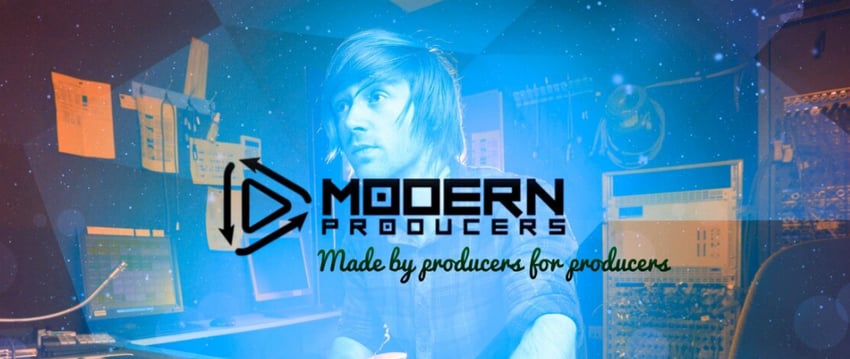 Tell us about what you've been up to! Has the business been growing?
2020 was obviously a challenging year for a lot of reasons. However, as an online business, we've been very fortunate to continue our operations with minimal disruption. We've been a remote business from the get-go, and all of our products are digital delivery only. I have to admit, I almost feel a sense of guilt that our net profit for 2020 ended up increasing over 2019 by 40%!
By working with influencers and similar companies in your space you can reach a much wider audience.
I believe that was down to 2 main reasons: 1) When the pandemic started we doubled down on cutting costs and streamlining the business while creating more content in-house instead of outsourcing, and 2) We took this as an opportunity to really connect with our audience and work on our messaging, providing essential tools and services for musicians that were suddenly stuck at home 24/7 and seeking creative outlets.
We also feel very blessed to have won two major eCommerce awards as "Music Production Suppliers Of The Year" and "Best Online Music Production Tools Marketplace" in 2020!
What have been your biggest lessons learned in the last year?
One of the biggest takeaways from 2020 was the necessity for being prepared and being nimble. When sales ground to a halt for a short period, we didn't have enough free cash on hand and had to take out a working capital loan to not have to turn off our marketing.
We also learned the hard way that context really matters. Both from an economic and social standpoint. We had our biggest product launch of the year planned in May, right when the protests for racial justice were happening in the US. This is something we had been working towards all year, and we let it continue as planned so as not to disappoint our customers. However, it backfired and really struck the wrong tone for some people at the time. In hindsight, we should have delayed or canceled the launch. On the upside, however, we were able to donate all revenues from the launch to charitable causes, so something good came out of all of it.
Another thing that was really reinforced for me was my strong belief in online business and digital products & services as a business model - not being tethered to physical locations or physical products. I can see the pain and suffering a lot of businesses and entrepreneurs went through and continue to go through, the boarded-up shops on my high street, the breakdown of distribution channels, the endless rules, regulations & red tape, and I definitely feel we have it easier with our business model.
What's in the plans for the upcoming year, and the next 5 years?
With all the upcoming changes in online advertising and marketing, we are working towards creating more organic content. I think it's a good time to become more "platform independent" and diversify away from things like Facebook Advertising. That includes building out the blog on our site as well as videos for our YouTube channel and doubling down on on-site SEO. We also plan to engage with our audience better through social channels.
We are planning several big new product launches in 2021 and are continuing to build out our subscription service which has been growing phenomenally!
Have you read any good books in the last year?
Traffic Secrets by Russell Brunson gave me very clear and actionable advice on how to harness traffic for my business in a much more efficient way. I recommend his Secrets Trilogy (Dotcom Secrets, Expert Secrets & Traffic Secrets) to every entrepreneur.
Advice for other entrepreneurs who might be struggling to grow their business?
One of the fastest and easiest ways to grow a business is through strategic partnerships and joint venture deals. By working with influencers and similar companies in your space you can reach a much wider audience.
Are you looking to hire for certain positions right now?
We are looking for someone who can help us devise a content strategy and create content for Instagram, Facebook, and YouTube as well as our on-site blog. Graphic design, video editing, copywriting, and social media management would be valuable skills for this role, though not all are required. We are also looking for an individual or agency to help us with our paid traffic strategy for Facebook, YouTube, and Google.
Where can we go to learn more?
If you have any questions or comments, drop a comment below!
Modern Producers has provided an update on their business!
Over 2 years ago, we followed up with Modern Producers to see how they've been doing since we published this article.
Want to start your own business?
Hey! 👋I'm Pat Walls, the founder of Starter Story.
We interview successful business owners and share the stories behind their business. By sharing these stories, we want to help you get started.
Interested in starting your own business? Join Starter Story Premium to get the greatest companion to starting and growing your business:
Connect + get advice from successful entrepreneurs
Step by step guides on how to start and grow
Exclusive and early access to the best case studies on the web
And much more!
PROMOTED
Did you know that brands using Klaviyo average a 95x ROI?
Email, SMS, and more — Klaviyo brings your marketing all together, fueling growth without burning through time and resources.
Deliver more relevant email and text messages — powered by your data. Klaviyo helps you turn one-time buyers into repeat customers with all the power of an enterprise solution and none of the complexity.
Join Brumate, Beardbrand, and the 265,000 other businesses using Klaviyo to grow their online sales.
Together With Klaviyo
Companies using Klaviyo see a 95x ROI (yes, 95x)
Use Klaviyo to turn hard-earned customer data into hard-working emails and texts.
Try the platform that 265,000 brands use to grow their business.
Try it now (it's free) ➜