Thank you Klaviyo for sponsoring Starter Story ❤️
Turn one-time buyers into repeat customers. Try the platform loved by 265,000 brands
How We Increased Our Revenue 50% And Landed A Spot On The Today Show
This is a follow up story for Love Is Project. If you're interested in reading how they got started, published over 3 years ago, check it out here.
---
Hello again! Remind us who you are and what business you started
Hi! I'm Chrissie Lam, the founder of Love is Project--a sustainable and ethical jewelry brand that creates jobs for artisan women in developing countries. You might remember me from my first Starter Story a little over a year ago.
Love is Project is best known for the LOVE bracelet—a bright red, beaded bracelet made by female artisans in Kenya. Our customers appreciate handmade goods that honor traditional techniques and materials, as well as the universal message of love that we promote. They also are moved by our "Pay It Forward" business model that has provided artisans in underserved communities with sustainable income--ensuring they can secure adequate funds for housing, food, and education.
Since launching three years ago, we've surpassed $2 million dollars in sales which allowed us to reinvest and expand operations into several more countries, in turn empowering hundreds of more female artisans in developing areas of the world through steady jobs, fair wages, access to healthcare, education and more. To date, we employ over 1,600 talented artisans (most of which are working mothers) of whose beautifully handcrafted products are available at our online shop at www.loveisproject.co and are also carried by 300 retail stores in 44 states in the U.S. and sold in 22 countries.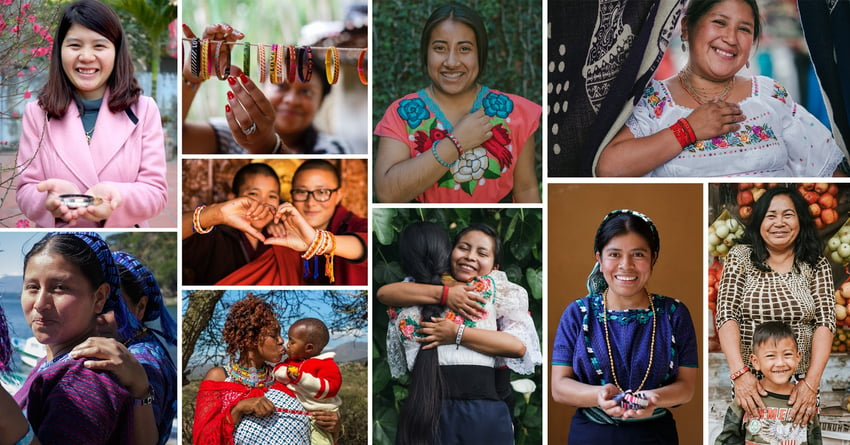 Tell us about what you've been up to! Has the business been growing?
In 2019 we focused heavily on streamlining operations, revamping our website, and optimizing traffic for conversions. The result has been steady growth for Love Is Project. In fact, our revenue increased by over 50% year over year which allowed us to continue to reinvest in Love Is Project, allowing for sustainable, steady expansion.
Focus on your core business and core competencies.
In our first two years in business, we had several bad experiences working with digital marketing agencies who simply did not deliver results. While painful, we learned a lot from their mistakes, including how to effectively create and deploy ads that convert. In time, we were able to establish meaningful performance metrics to guide our in-house Facebook team in targeting the right audiences and growing profitably. As a result, we doubled our return on Facebook ad spend last year. In tandem with these efforts, we also launched a loyalty program in January 2020 to encourage repeat purchases.
We also made a few operational changes. We outsourced our backroom operations for better inventory and fulfillment management. This new team offers integrated, full-cycle customer service--from web development, studio product photography, and marketing, to financial risk management, quality control, and packaging. This eliminated some of the fulfillment issues we dealt with in our early years.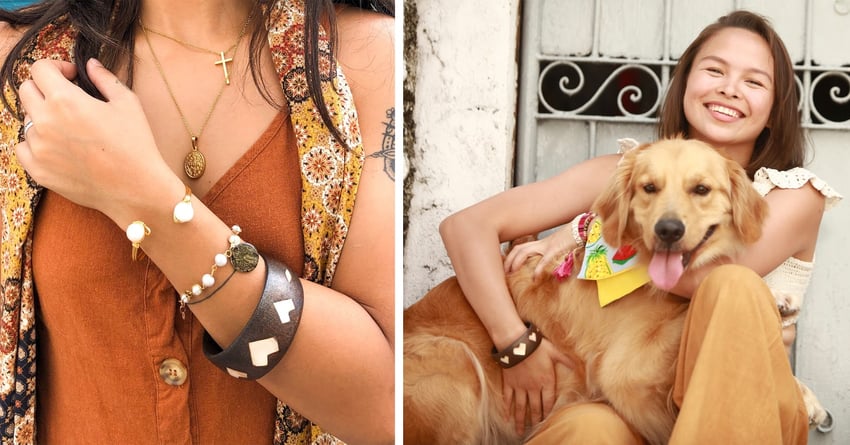 2019 was also a year of expansion for the Love Is Project. We added a Philippines jewelry line to our collection. We also launched and successfully completed a Kickstarter campaign to fund the creation of our first book, The Greatest Love Story Ever Told. The Greatest Love Story Ever Told chronicles my quest around the world to find the answer to the question: "What does love mean to you?" The goal of the book is to inspire readers to foster deeper, more meaningful connections, and to live their lives with hearts wide open. We began shipping printed copies in January 2020. We also developed our deck of Spread the Love Cards. These playing cards contain a series of questions and prompts that guide the deck holder and any participants on a journey of introspection and connection. Both our book and deck of cards won Best New Product at the NY NOW February 2020 tradeshow, and our Mindanao Pearl Wood Bangle was recognized as a Best New Product finalist.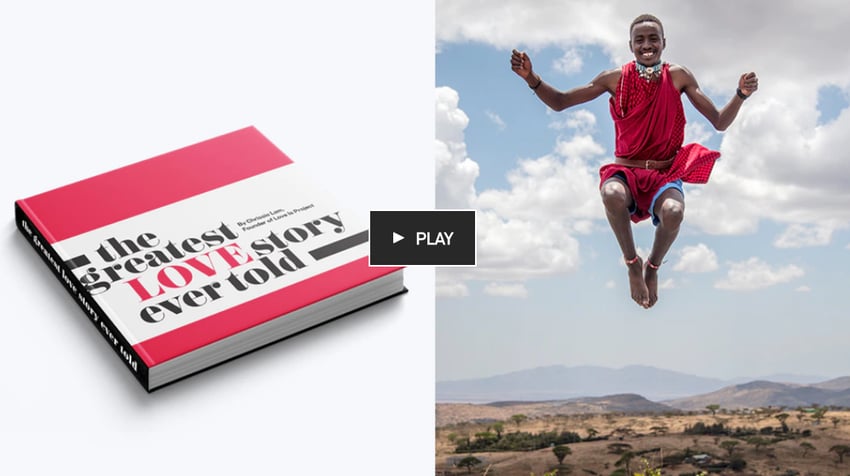 Our efforts over the past year seem to have paid off! We were featured on Good Morning America as a woman-owned business for Women Entrepreneur Month. I did a live interview on CNN Philippines and ANC channel, as well as a TV segment on NBC Bay Area Proud.
In print, I was featured in Destinasian magazine and Cathay Pacific's in-flight magazine. Finally, The Greatest Love Story Ever Told won Best New Product - Accessories at the NYNOW Feb 2020 tradeshow and our sustainable Philippines Mindanao Pearl & Wood bangle was a finalist in the Best New Sustainable Product category.
We were featured on the Today Show for Valentine's Day, Feb 14, 2020!
What have been your biggest lessons learned in the last year?
While 2019 was a year of incredible growth, it was also a year in which I spread myself too thin. From learning how to launch and manage a Kickstarter to publish a book, to create a deck of cards--along with running all other aspects of the business--it was all
far too much.
The writing and publication of The Greatest Love Story Ever Told was probably my biggest challenge, as it required an entirely new set of expertise and a process I was totally unfamiliar with. However, I learned a valuable lesson in the process: focus on your core competencies and hire talented individuals to support your growth. While the experience was still tough, I realized that Love Is Project can be nimble and continue to accomplish amazing things--even when they're outside our comfort zone.
Additionally, the Kickstarter that funded The Greatest Love Story Ever Told was a learning experience in itself. It reminded me that Love Is Project has a lot of fans and supporters who are invested in our growth. The success of the Kickstarter moved me and increased my resolve to continue innovating and building the brand.
What's in the plans for the upcoming year, and the next 5 years?
We are focused on finding creative ways to expand our customer base and encourage them to engage even more in our Spread the LOVE Project. Since our current customer base is mostly within the United States, we plan to expand our reach to target audiences in international markets. We also are looking to increase our wholesale and corporate sponsorships--perhaps with some key collaborations and customizable versions of our current product offerings.
Our ultimate goal is to reach eight-digit revenue within the next 5 years and be profitable to sustain our initiative to lift the artisan community one country at a time.
Have you read any good books in the last year?
Malcolm Gladwell'sTalking to Strangers, Michelle Obama'sBecoming, and Melinda Gates'The Moment of Lift: How Empowering Women Changes the World. I'm currently reading, Originals - How Non-conformists Move the World by Adam Grant.
While not a book, I also subscribe to BoF Professional, which is a great resource for entrepreneurs in the fashion industry.
Advice for other entrepreneurs who might be struggling to grow their business?
My biggest piece of advice is to focus on your core business and core competencies. Anything outside that realm should be delegated. You can't do it all, and you'll never have all the answers or expertise.
Are you looking to hire for certain positions right now?
Yes! We're looking for a sales director and regional road representatives. We also need a community manager to help develop our brand ambassador program and work with key influencers.
Where can we go to learn more?
Love Is Project has provided an update on their business!
Over 1 year ago, we followed up with Love Is Project to see how they've been doing since we published this article.
Want to start your own business?
Hey! 👋I'm Pat Walls, the founder of Starter Story.
We interview successful business owners and share the stories behind their business. By sharing these stories, we want to help you get started.
Interested in starting your own business? Join Starter Story Premium to get the greatest companion to starting and growing your business:
Connect + get advice from successful entrepreneurs
Step by step guides on how to start and grow
Exclusive and early access to the best case studies on the web
And much more!
PROMOTED
Did you know that brands using Klaviyo average a 95x ROI?
Email, SMS, and more — Klaviyo brings your marketing all together, fueling growth without burning through time and resources.
Deliver more relevant email and text messages — powered by your data. Klaviyo helps you turn one-time buyers into repeat customers with all the power of an enterprise solution and none of the complexity.
Join Brumate, Beardbrand, and the 265,000 other businesses using Klaviyo to grow their online sales.
Together With Klaviyo
Companies using Klaviyo see a 95x ROI (yes, 95x)
Use Klaviyo to turn hard-earned customer data into hard-working emails and texts.
Try the platform that 265,000 brands use to grow their business.
Try it now (it's free) ➜