Starting A $1.5M/Year Business As A Single Mom
•
Published: October 2nd, 2018
Start An Activewear Brand
Hello! Who are you and what are you working on?
Hi my name is Julie New and I am the founder of Be Activewear. An online retail store stocking over 60 amazing Activewear and swimwear brands.
Our product range is unlike any other. We showcase established and many emerging Australian brands from Leggings, COmpression tight, Sports crops, sneakers and a large range of fitness accessories.
Our customers are those who want to lead a healthy lifestyle, while feeling amazing in their activewear. Our customers are generally aged between 20 - 45 and are busy working women. Our store offers these women the convenience of shopping in one store for all of their favourite activewear brands
I launched the store in October 2014 (spending only $150) and we now do over $1.5 million a year in sales.
What's your backstory and how did you come up with the idea?
I started Be Activewear because there needed to be a place where if you were a size 6 or 26 and you wanted to wear bright pink tights, go out, get them and OWN IT.
After a successful corporate career I found myself being a single mum, relocating and working part time, all while completing my MBA. During this time I knew I wanted to start my own business so I could have more control on how I spent my time.
A lot of people spend a lot of time on logos, website design… my focus was to get it launched and learn along the way what works.
My definition of success also changed. No longer was it about climbing the corporate ladder, but it was more focused on how I could spend time with my son while her was young and still achieve my personal goals.
I decided I would start a business… though had no idea what I would do. After talking to my 2 sisters one day I decided I would start an online Activewear store - specialising in affordable Australian brands.
I love supporting women on their journey of being confident in their own skin and at the same time supporting amazing Australian brands. We now stock over 60 brands, making it one of the best online Australian Activewear & Swimwear Shopping destinations.
Having never started a business it was a huge learning curve to get it going (and in a short period). But I was determined to make it work.
Describe the process of launching the business.
I didn't have any money to buy products. I decided I would approach business offering to market and sell them and the will fulfill the orders (dropship).
I googled Australian Activewear brands and came up with a list of 100 and I knew I only needed 3 to say yes and I would have a store. I launched the business with 5 brands.
When you're committed to doing something… "I don't know that" or "I can't do that" is not even a thought. You read, ask questions, research until you have the answers.
The store is set up on Shopify and the look and feel of the website and brand has changed over time. A lot of people spend a lot of time on logos, website design… my focus was to get it launched and learn along the way what works.
The look of the website is dramatically different now from 4 years ago
After I finished my MBA I thought now is the time, my son was 18 months old, it took me 3 months to decide what to do and I then gave myself another 3 months to launch my business.
I designed and did everything myself to launch the store using Shopify. As I didn't have the funds to hire people I figure things out as I went along.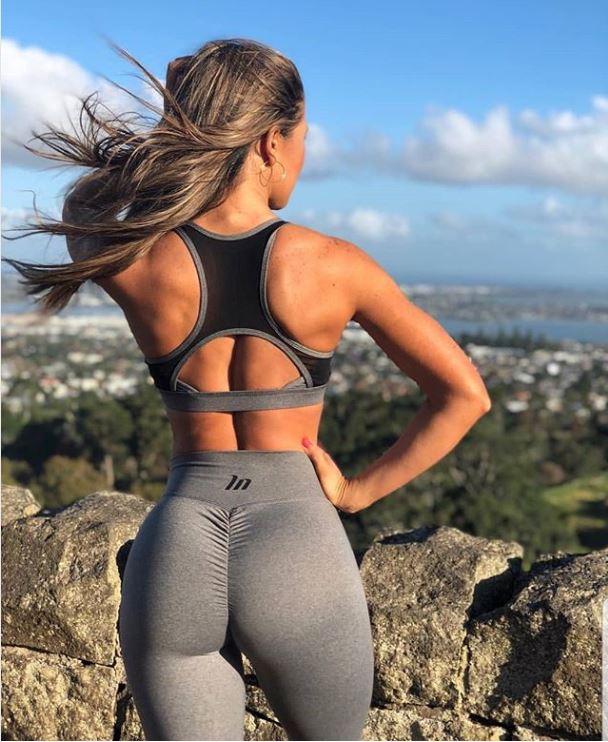 I bought the Shopify set up book and used google to look into everything, from getting a business tax file number, to getting images off website, buying a domain… I just googled it all.
When you're committed to doing something… "I don't know that" or "I can't do that" is not even a thought. You read, ask questions, research until you have the answers.
I previously had never worked in retail or anything to do with ecommerce. I launched the business with only $150 and worked on it on the side for 2 years spending nearly every spare minute I had on it and invested everything back into during this time.
By the third year we sold $1.5 million and I now have the lifestyle I want. Working for myself and the flexibility to be with my son.
Since launch, what has worked to attract and retain customers?
Having spent over a decade in the finance industry taught me that you really need to invest in your business both with time and money.
I stated the business when I was working part time and was also a single mum of an 18 month old (so both time and money were EXTREMELY limited). I literally spent part of my grocery budget (which was already stretched at the time) to start $2 a day Facebook ads.
Every spare moment I had for the first 2 years I spent on the business and anything I made during that time I invested back into it for over 2 years.
This allowed me to not only gain new customers, but has now allowed me to learn and become somewhat of an expert in this form of advertising allowing me now to effectively run marketing campaigns with great returns.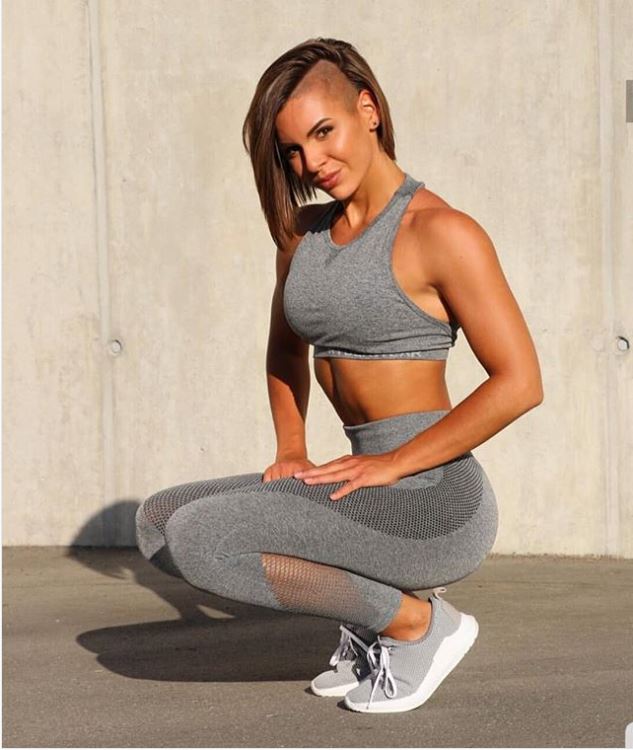 Also, not wanting to put everything in one basket we also focus on gaining new subscribers to our email list and have now over 15,000 people receiving our email broadcasts. We have a pop up subscription box on our website where if people sign-up they receive 10% off their first purchase (as well as access to product launches and VIP deals)
We have also tried other forms of advertising - print, sponsorship, google ads, collaborations but for us the best results have been on the facebook and instagram campaigns.
Our ad campaigns are broken down into 2 sections:
1. Getting people to our site to view and purchase items
We use a few times of ads - and these are reviewed nearly daily and updated every couple of weeks.
We have carousel campaigns focused on acquisitions and people who would be more likely purchasing our items. This campaign focus on 2 audiences a lookalike audience of our top 5% of customers and a standard interest targeting audience of women in our target market.
We also have 2 view content campaigns - where the ads are looking for people who are likely to view our products on the site (but not necessarily buy). One ad is a carousel campaign and the other on Instagram Stories.
While these do not drive sales, they feed into our retargeting ad sets.
2. Retarget these people with Dynamic Product ads
Having the facebook pixel set in our store allows us to remarket to people who have view products to retarget them.
These Dynamic Product ads and will show the potential customer the items they looked at with other items they may like.
How are you doing today and what does the future look like?
As we are a drop ship business our margins are smaller than traditional retail stores.
It sits around 35% gross profit margin and our largest variable cost is advertising spend.
We average around 43 - 45k unique website visitors to our store each month. With a online conversion rate at around 2.1%
We focus on having around 30% of sales as repeat customers and 70% new as we focus on growth and the lifetime value of a customer
We have big growth plans for Be Activewear, we are proud of the Australia labels that we carry and it is our commitment to them to help them grow and at the same time provide Australian women with the best selection of Activewear and Swimwear – all in the convenience of one store.
Through starting the business, have you learned anything particularly helpful or advantageous?
Starting a business is a lifelong learning adventure. Some of my biggest learnings though is to focus on what your vision of success looks like, not others.
At one stage I got so caught up on growing the business at a very fast rate, as I thought I wanted a bigger business, and people were telling me to go bigger. But what I found out is that it was taking me away from my real measure of success… and that was to make sure I could spend time with my son.
I now have a real balance in my life.
What platform/tools do you use for your business?
What have been the most influential books, podcasts, or other resources?
I listen to Gary Vee podcasts which I really get a lot out of.
He talks alot about positive mindset, hard work, making mistakes and learning from them and investing in your business.
Advice for other entrepreneurs who want to get started or are just starting out?
I have 2 pieces of advice which I hold strongly to, as a key factor of starting my business.
If you want to start a business or change careers but don't even know what you want to do, focus on how you like to work and build a business around that.

Just start - your idea / product / business / lifesyle that you start may turn out to be something completely different by the end... but you'll never know unless you start.
Where can we go to learn more?
-
Julie New, Founder of Be Activewear
Be Activewear has provided an update on their business!
12 months ago, we followed up with Be Activewear to see how they've been doing since we published this article.
Want to find more ideas that make money?
Hey! 👋 I'm Pat Walls, the founder of Starter Story.
Get our 5-minute email newsletter packed with business ideas and money-making opportunities, backed by real-life case studies.
Together With Shortform
Read more books, faster.
Shortform guides are essentially superpowered book summaries.
Get all the book's key ideas clearly and simply explained, plus smart commentary and analysis.
It's like having your smartest friend dissect a book for you.
Get your free trial + $42 off the annual sub today
Together With Delighted
The fastest and easiest way to gather actionable feedback
Collect and analyze feedback with Delighted, the self-serve experience management platform of choice for thousands of the world's top brands.
Choose from 8 ready-made survey templates including: Net Promoter Score, Product Market Fit, Smileys, Thumbs Up/Down, 5 Stars, and more.
And 5 survey delivery methods: email, web, link, kiosk, and iOS.
Sign up now and start collecting feedback for free.