Built A Successful Skincare Brand And Left To Start A $4,5K/Month Copywriting Agency
•
Published: November 21st, 2022
Start A Marketing Copywriter
Hello! Who are you and what business did you start?
I made a 180o Pivot!
Hey there! I'm Christine Laureano, founder of Ba6 (say it as a word) Marketing…Marketing Strategist and Conversion Copywriter for Product-Based Businesses.
Are you a product maker that hates marketing?
When I heard a majority of my industry colleagues tell me how much they hated marketing, I decided to make a 180o pivot in my business.
From natural product maker to conversion copywriter, I decided to put my marketing talent, and my fingertips, to new use.
I focus on copywriting and marketing strategy for brands in the natural beauty and personal care industries.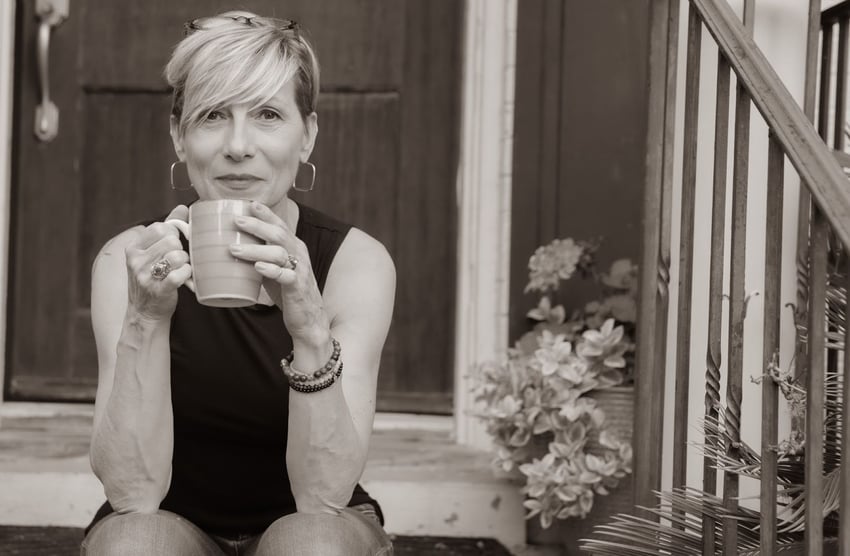 When I created Ba6 Marketing I knew I could help other product makers because I knew the ins and outs of a product business, writing copy for ads and email campaigns, as well as messaging for catalogs and direct mail.
What's your backstory and how did you come up with the idea?
I kept hearing over and over again how product makers HATED marketing.
They LOVE making products, but when it came to selling and getting their products in the hands of "their people" it was like deer-in-the-headlights fear of marketing.
I spent almost 20 years as a natural skincare product maker, with a signature aromatherapy line. BC (before children) I worked in corporate in sales and marketing.
After I had my children, I knew I needed to do something that allowed me to be home with my kids AND that allowed me to use my creativity in a different way.
So in late 1999/early 2000, I earned my certificate in aromatherapy and from there I created a line of natural skincare products. (Ba6 Botanicals)
I started in my kitchen…and had product on every flat surface of my house! Eventually, I moved to a GMP-compliant studio for production.
I started by selling to friends and family. Then moved on to markets and events like Tori Johnson's Sparkle and Hustle (Image from my setup)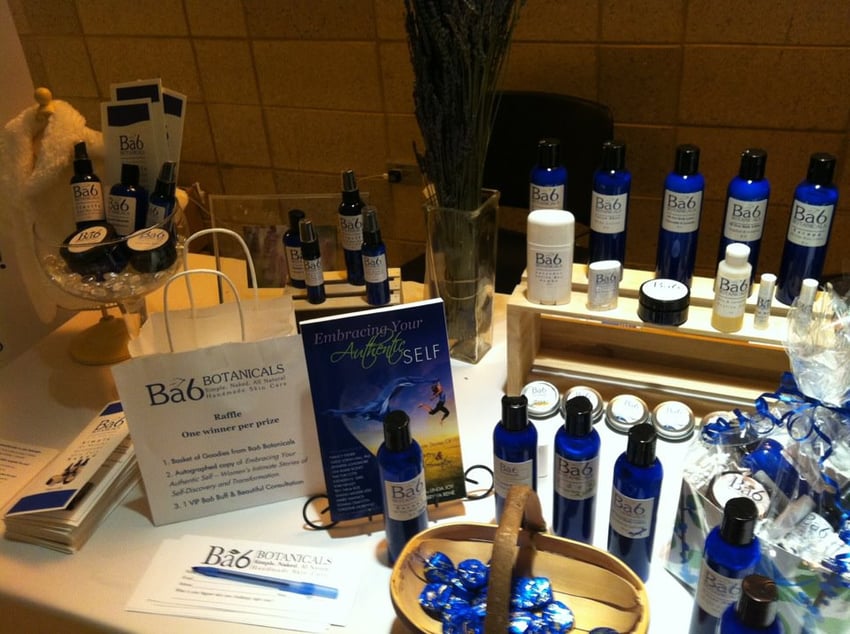 and The Oscars gift bags.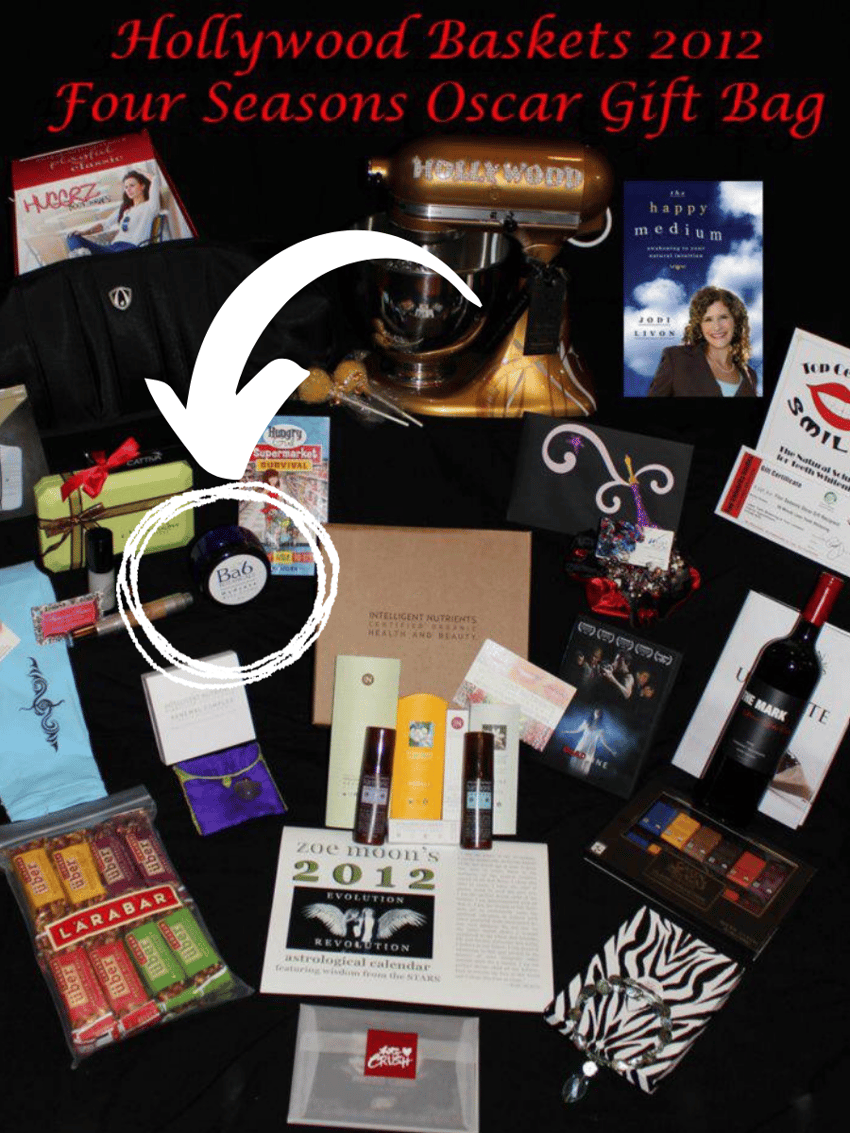 I LOVED marketing. I created catalogs and postcards to send to customers (and potential customers)...this was pre-internet.
When the internet started taking off…my techy self dove right in!
My first website was…horrible. But again, that was before e-commerce was a thing.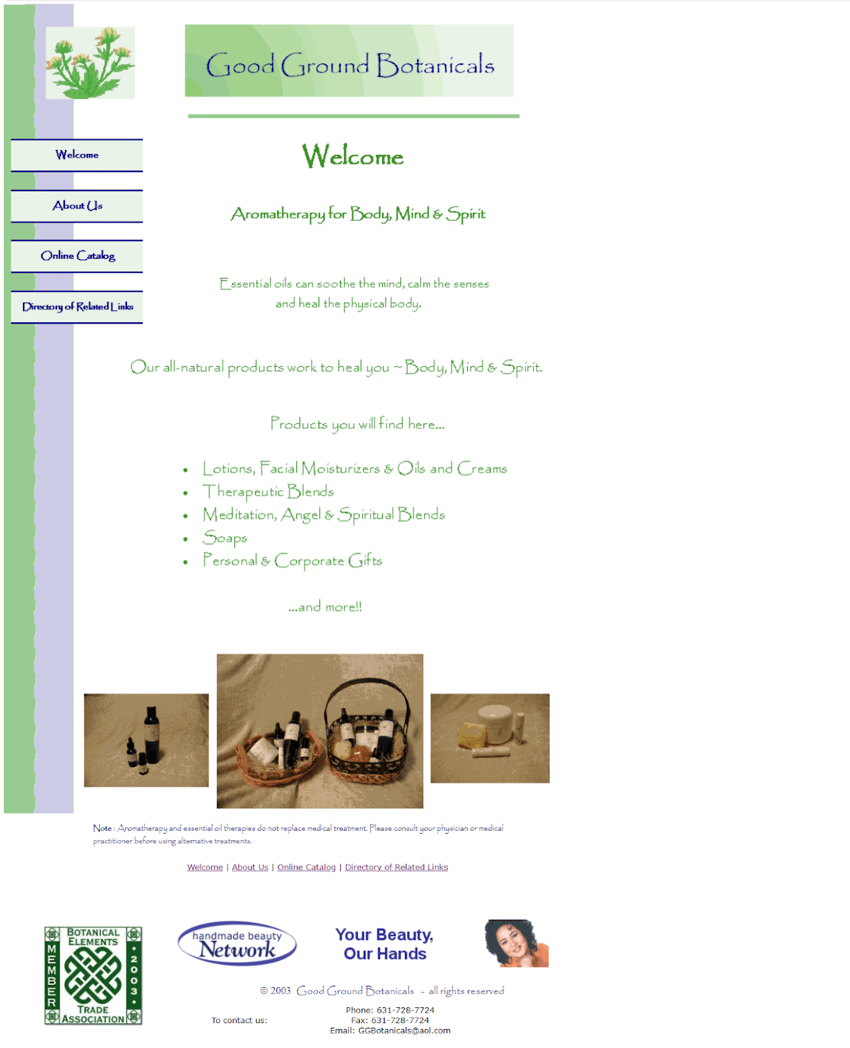 I collected emails wherever I went and created email marketing campaigns to reach new customers outside of my region (and eventually across the country.)
In 2015, I hit the wall. I was tired of manufacturing products, and my body felt it. Lifting, mixing, packaging, and lugging started taking a toll on my body…everything hurt. That's when I knew I was done with making products.
But I still loved the industry. And like I said before…I love marketing! (#marketingnerd)
So I decided to fall back on a skill I had honed years before…copywriting and marketing.
Take us through the process of designing, prototyping, and manufacturing your first product.
In the early 2000s, not many people were making natural products like I was, so it was tough to find resources to help grow my business. Learning to formulate was all hit-and-miss until I figured out the secret.
I eventually found the Indie Business Network (The Indie Beauty network way back in 2002 when I joined) and found raw material resources, GMP compliance info, and a group of like-minded entrepreneurs that wanted to grow a business as much as I did.
From this (before GMP):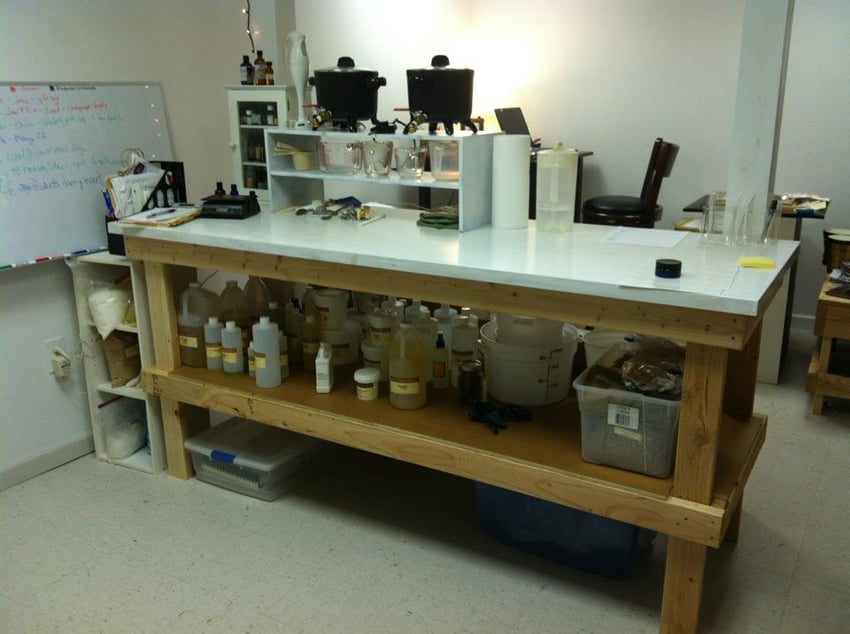 To this (after GMP):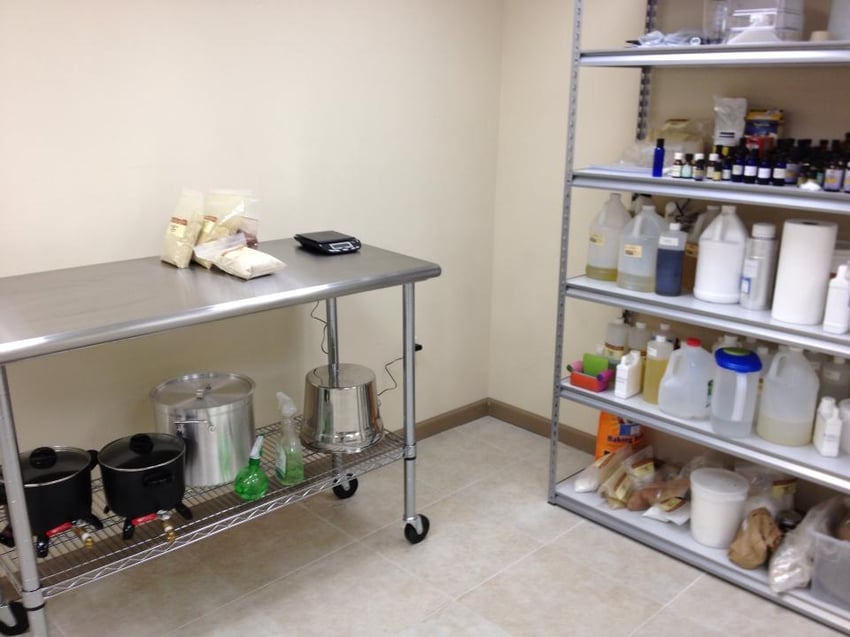 When I created Ba6 Marketing I knew I could help other product makers because I knew the ins and outs of a product business (formulating, costs of goods sold, pricing, packaging)…and writing copy for ads and email campaigns, as well as messaging for catalogs and direct mail.
Describe the process of launching the business.
The switch from an online product business to an online service business was…interesting.
The internet was changing, social media was a new tool and not a passing fad, and copywriting wasn't the same as it was "back in the day." I was never into direct response because, to me, it didn't feel like it connected with people in my industry.
And for online marketing to work, the content was the best way to connect with customers and help them understand the business on a deeper level.
I had to refresh my messaging knowledge. I started with certification in content marketing and content strategy. From there I discover the term conversion copywriting, the crucial importance of voice-of-customer research in messaging, and the jobs-to-be-done framework.
Since launch, what has worked to attract and retain customers?
When I had my product business I did the usual things to attract and retain clients like...setting up at events and markets, joining associations and groups, getting content placed in magazines, and even doing old-school cold pitching for wholesale accounts.
My website: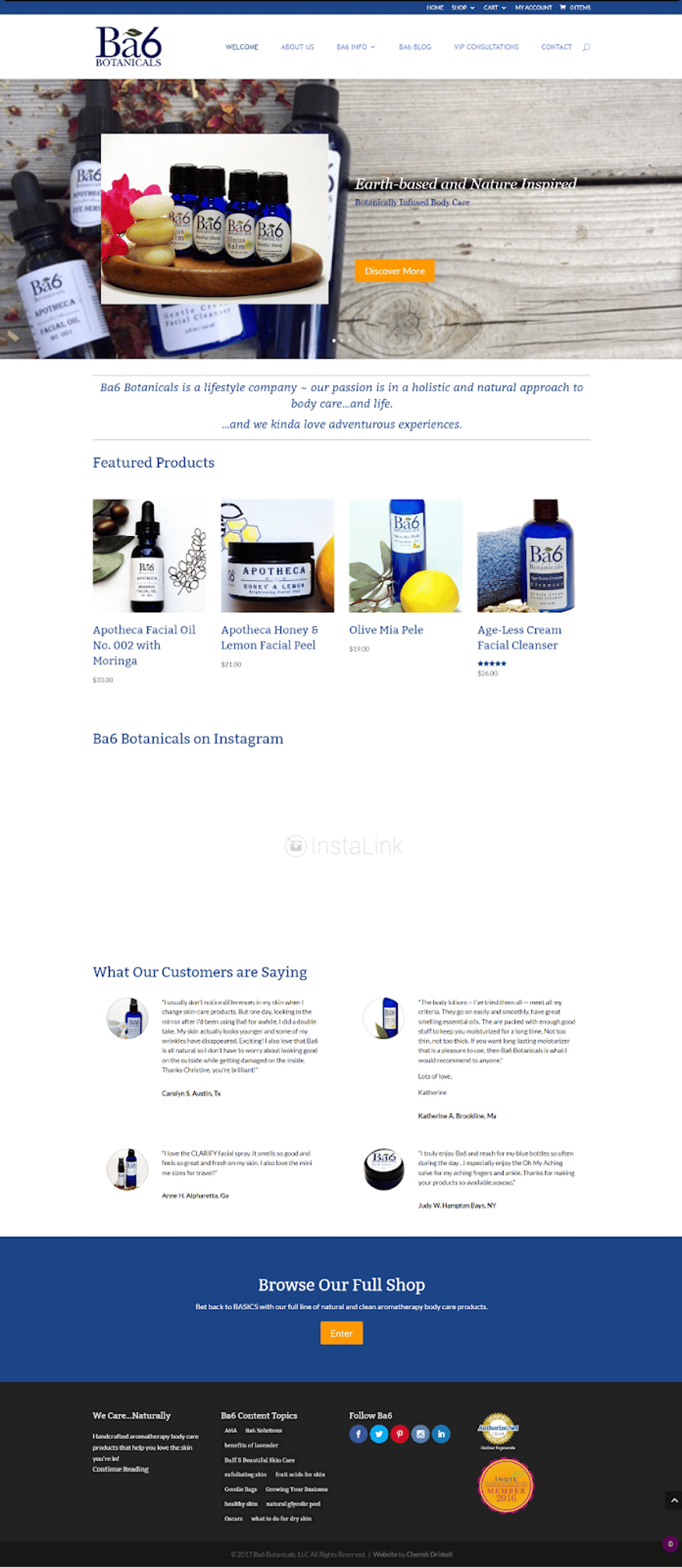 Event set up…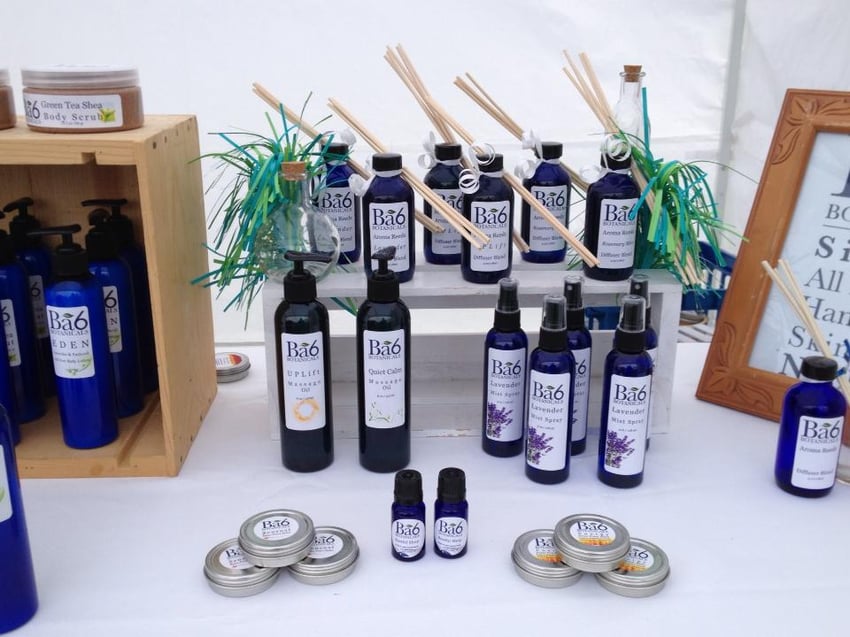 Magazine placements…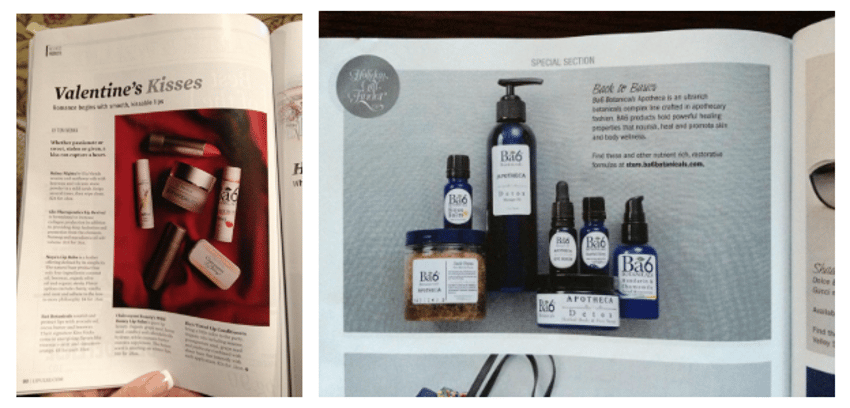 What worked BEST for me was email marketing. (BTW I never used "discounts" as a lead magnet…I offered a guide.)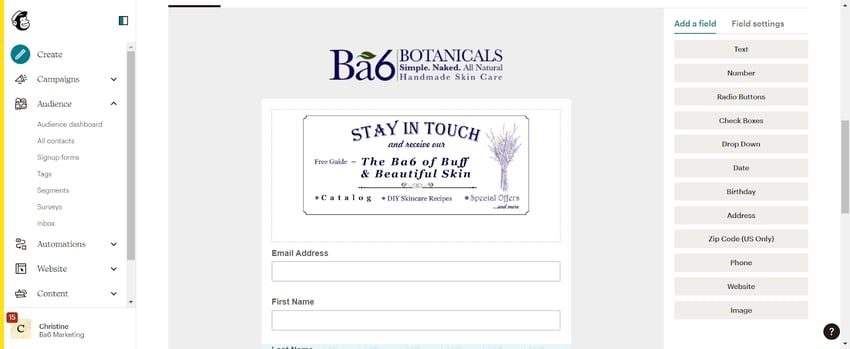 I did weekly newsletters and product promos. Content marketing was also a big one, with weekly blogs and pushing out content to social media. I used FB and Instagram the most.
Then, speaking of the old school, catalogs and postcards (direct mail) were my best marketing tools…converting at 85%.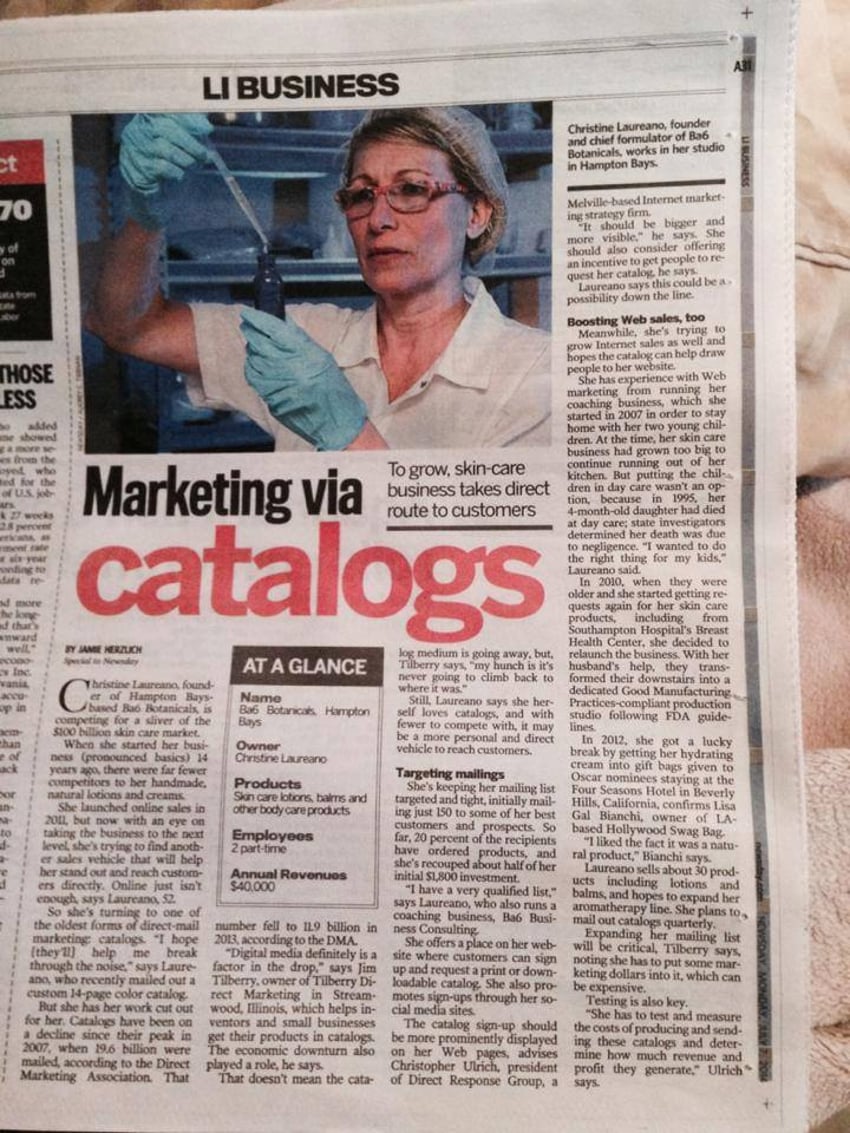 I never bought a list (you can spend a lot of money and not get the type of leads that are targeted and who will eventually buy the product (or refer me to a friend.)
For this to work, it's important to gather emails and addresses at EVERY event I was at.
Get used to "being everywhere." What I mean by that is post, post, post. It doesn't have to take a lot of your time. Be strategic by posting where your people are.
When I launched my service business it was a little different for sure.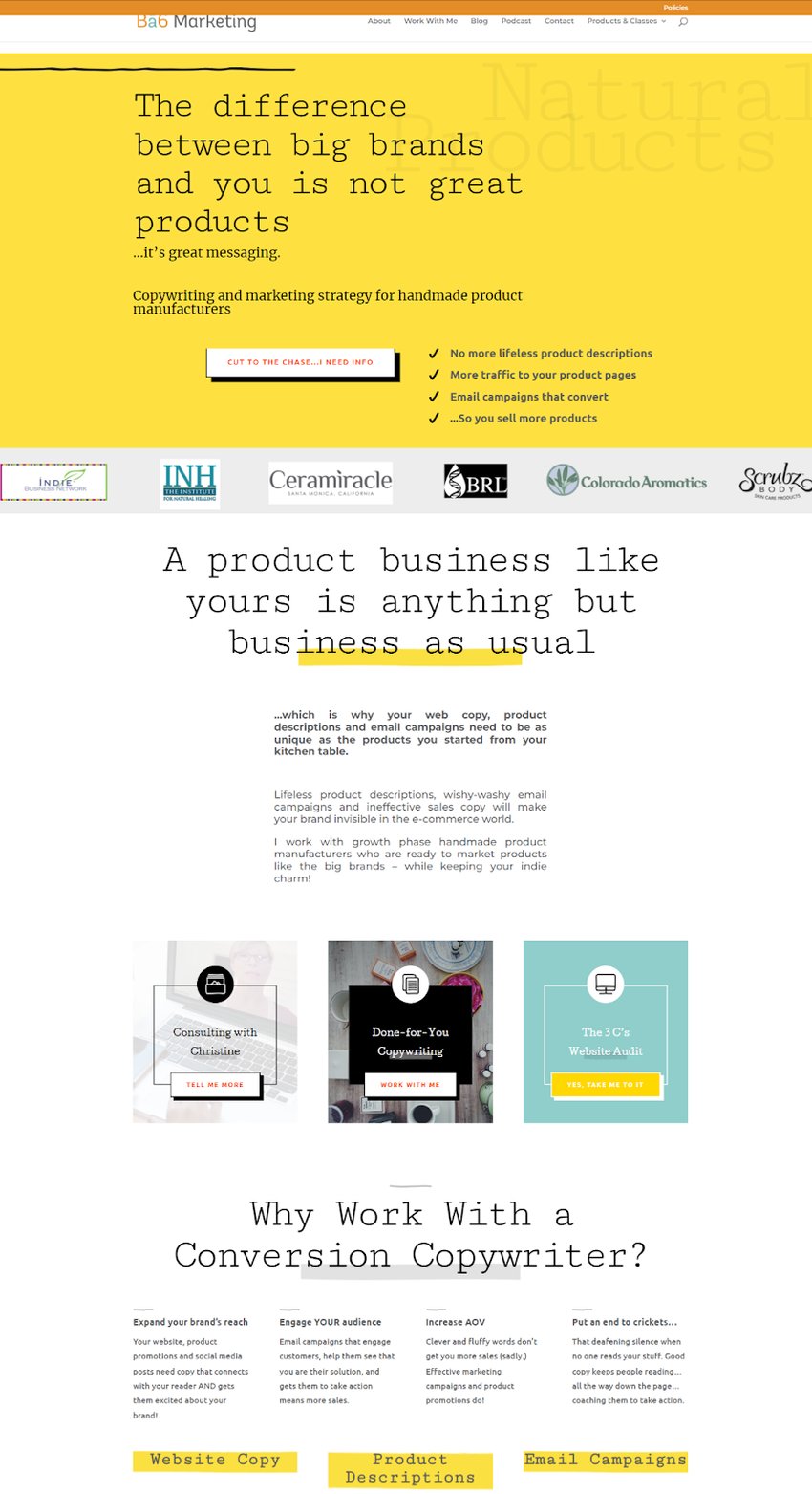 I had a lot of old contacts from my product business which was very helpful so I stayed in touch with them through an organization that many of us have long to.
And what I offered was help in writing their copy and doing their marketing. This was something that so many "hated" doing. They love making products, but the marketing part was something that was not in their wheelhouse.
I also launched a digital email class as well as an online class to help makers understand marketing better, figure out how to do the best research for their marketing, and taught them how to write like a copywriter.

For social media, FB, Instagram, and LinkedIn…this is where my clients spend time.
I also have free content on Youtube: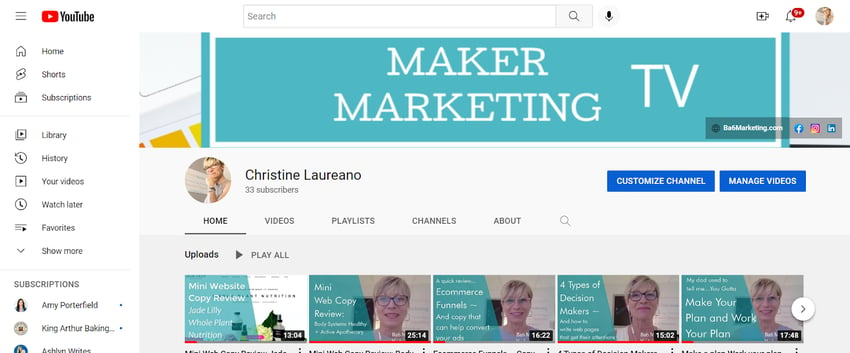 I've also spoken and taught at events for product makers. (yes…in my yellow tutu…it's a branding thing 😉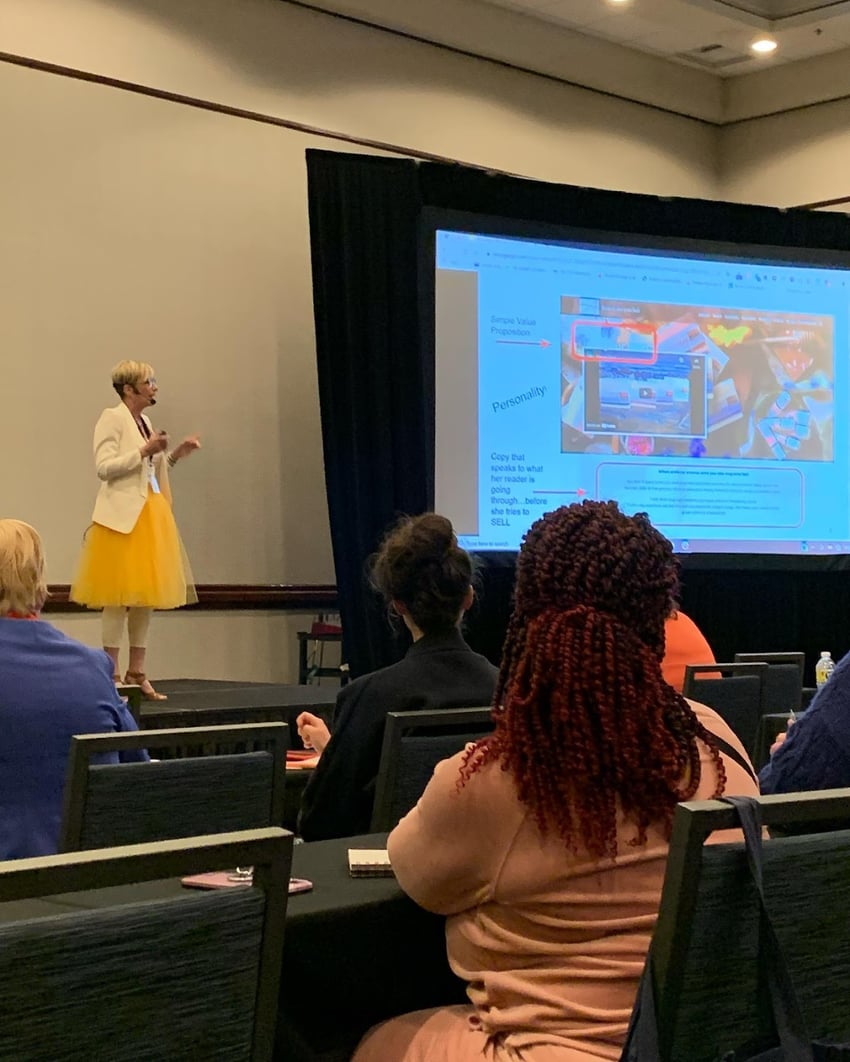 And of course, I gathered emails wherever I went and whoever I talked to so my email list is really my biggest source for retaining clients.
How are you doing today and what does the future look like?
This is a different question for me as a service provider as opposed to a product maker.
Where things like gross margin, cost of goods sold, customer acquisition cost, ad costs, return on ad spend, lifetime value of a customer all those things that are super important when you're creating and a product aren't necessarily the things I need to focus on for a service business like the one I have created.
As a freelancer and small agency one of the things I do is look at all those above things for my clients so we can better understand their business so can develop a marketing plan.
I found that so many of them do not understand their customer acquisition costs, they're afraid of creating ads because they feel they "don't work" for them, so I end up teaching what this means for their business growth and marketing strategy.
My operation is pretty streamlined as a service provider. I need my computer! And wow is that a big difference from being a product maker LOL.
My plans for the future... I've started the Maker Marketing Academy where I'll have on-demand classes for makers to learn copywriting for their creative business and how messaging, data, and research all fit into creating marketing strategies that work in today's market...especially in today's online marketplace.
Through starting the business, have you learned anything particularly helpful or advantageous?
I could go on and on with this question LOL.
I've started several businesses over the decades and one of the things that I have found most important is to really understand the customer.
It's not just about understanding demographics, but really digging deep into what makes customers tick, how they spend their hard-earned money, what matters to them, and what is it that triggers them to buy a specific kind of product.
One of my first businesses is I was in a partnership and that didn't work out great for us because we didn't come to an agreement beforehand on what the goals of the business were and who would take care of the different responsibilities.
When I first started my aromatherapy skincare business I felt like I was ahead of the trends. Not many people were doing natural skincare at the time at least on a handmade small batch level so I didn't really have mentors to help me along. When I did find them I held on tight LOL and we're still friends to this day.
As far as helpful habits…I learned how I work best and what times of the day are my most productive times. I know this sounds like it should be simple or basic but if you talk to most people they don't really understand what this means to their business and to their day. Understanding this means not getting burnt out as easily.
It took me a while to understand this about myself but when I did it made all the difference.
I'm most creative early in the morning and later in the evening so that's when I would write my content and creative work for ad copy, articles, and blog posts.
By mid-morning my creative juices would dry up so that's when it was time to go into product production. And I could crank out products for hours… because I knew that this was the time when I had the energy to do this kind of physical work.
And I guess I should say marketing. I've been doing it for so long I take it for granted but learning about marketing and sales, learning about what your customers really need is probably the key lesson in all of this.
What platform/tools do you use for your business?
My favorite tools... I have so many hahaha
Shopify or WordPress and WooCommerce for e-commerce.
Asana for project management.
Slack for client and team communication.
Plann for Instagram planning.
The biggie for me is Google. I use Google for everything in my client work. This is where our copy and content live.
Zoom of course is the best way to communicate with clients when we have meetings.
What have been the most influential books, podcasts, or other resources?
This is another list I could go on and on
The biggest resource for me and my product business was the Indie Business Network! I still teach and mentor on this platform today. As of this year and makes 20 years I've been associated with the network and with Dona Maria.
My list of books is endless. I would read any copywriting book I can get my hands on. The best one is Breaktrhough Advertising by Gene Schwartz. David Ogilvy, Claude Hopkins, John Caples are more…these are old school but probably the best to learn the basics.
The Copywriter Club on Facebook as well as their podcast, and I've been part of their masterminds for years.
Copyhackers was the biggest resource in learning conversion copywriting! PERIOD
Copyblogger taught me about content strategy and how important it was to actually have a plan and a strategy for content in order to Market your business better.
Then of course any books that would give me inspiration and a better mindset. Brene Brown what's a big one for me.
Advice for other entrepreneurs who want to get started or are just starting out?
My biggest advice for entrepreneurs is to be patient with yourself. You're going to have a lot of ups and downs. look at your failures as lessons oh, LOL I know everybody says that but it's true.
Learn as much as you possibly can. And when you think you've learned it all go search for more. Find groups, associations, and others that have been where you are now. Think of collaboration, not competition when it comes to finding your "people".
I've done this as a copywriter and I've been copywriting for 30 years. I'm always looking for better ways to understand marketing and people and what helps people make decisions.
As a product maker, it's really important to understand the kind of business you want and to create it around your life not the other way around.
Also, get used to "being everywhere." What I mean by that is post, post, post. It doesn't have to take a lot of your time. Be strategic by posting where your people are. I used to have friends and customers tell me they "see me everywhere" which was great to hear because what I was doing was "working."
Where can we go to learn more?
If you have any questions or comments, drop a comment below!
-
Christine Laureano, Founder of Ba6 Marketing
Want to find more ideas that make money?
Hey! 👋 I'm Pat Walls, the founder of Starter Story.
Get our 5-minute email newsletter packed with business ideas and money-making opportunities, backed by real-life case studies.