Thank you Klaviyo for sponsoring Starter Story ❤️
Turn one-time buyers into repeat customers. Try the platform loved by 265,000 brands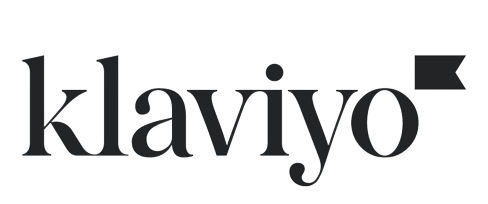 How To Start A Woodworking Business
•
Updated: May 13th, 2021
Start A Woodworking Business
You've stumbled upon the idea to build a woodworking business and now you're ready to take the next steps.
There's a lot to think about when building a business, so we put together a guide on how to get started, launch, grow and run your woodworking business.
We also provide you with real-life case studies and examples of founders running successful woodworking business (and how much💰 they're making today).
💡 Idea
Is the woodworking business for you?
As long as you're okay with getting your hands a little dirty, the woodworking business can be a highly profitable venture for you.
Let's look at the pros and cons of starting your own woodworking business:
Pros:
Flexibility One of the biggest advantages of starting a woodworking business is that you can either offer part-time or full-time services. If you like the work and have some initial experience, you can start small and manage all aspects of the business on your own. Or, if you prefer to manage the books and instead delegate work to someone else, you can build and manage your own team to do so.
Ability to start your business from home: It's not necessary to have an office space to get your business started! You can do everything from the comfort of your own home, at least in the beginning!
Little overhead + startup costs required: To get started, you only need a few essential items! We will go over this in more detail in the startup section below
Rewarding work: If you're someone that truly enjoys this line of work, starting a woodworking business can be really fun and rewarding.
Cons:
The physical work is not easy: No matter how hard you try, this part cannot be downplayed. If you plan to do everything on your own, it's important to ensure that you are in physical and healthy shape to be doing this as supplies can be heavy and movements are not easy on your body.
Crowded space: There is a lot of competition when it comes to woodworking business, so it's important that you spend a good amount of time analyzing the market and demand in your area.
Motivation: If you plan to have a team on board, finding creative ways to motivate them can be a challenge. It's important that you're able to offer great incentives and a good work environment for your employees.
Creating a successful woodworking business means that you will have the ability to sell, provide stellar customer service, communicate with vendors and motivate your team (even if it's down the road)!
Players
Big Players
Small Players
Types Of Woodworking
There are several different types of products you can create as a woodworker.
The most common ones are:
Furniture
Home decor (shelves, wall decor, clocks)
Jewelry
Niche items such as carving tools, compasses, accessories, bookmarks, chess sets etc.
The ideal customer for these products is someone that truly enjoys the craft of woodworking and prefers high quality materials sourced.
How To Name Your Woodworking Business
It's important to find a catchy name for your woodworking business so that you can stand out in your space.
Here are some general tips to consider when naming your woodworking business
Avoid hard to spell names: you want something easy to remember and easy to spell for your customers
Conduct a search to see if others in the space have the same name
Try not to pick a name that limits growth opportunities for your business (ie. if you decide to expand into other product lines)
As soon as you have an idea (or ideas) of a few names that you love, register the domain name(s) as soon as possible!
Why is naming your woodworking business so important?
The name of your business will forever play a role in:
Your customers first impression
Your businesses identity
The power behind the type of customer your brand attracts
If you're memorable or not
It's important to verify that the domain name is available for your woodworking business.
You can search domain availability here:
Find a domain starting at $0.88
Although .com names are the most common and easiest to remember, there are other options if your .com domain name is not available. Depending on your audience, it may not matter as much as you think.
It's also important to thoroughly check if social media handles are available.
As soon as you resonate with a name (or names), secure the domain and SM handles as soon as possible to ensure they don't get taken.
Here's some inspiration for naming your woodworking business:
Bath in Wood

check availability

Oasis Woodworks

check availability

Timber Revival

check availability

Woodprime Carpentry

check availability

Wood Express

check availability

My Furniture

check availability

Softwork

check availability

Woodsworth

check availability

BrownSide

check availability

Crosscut Wood

check availability

MyWood

check availability

World Timbers Corporate

check availability

ReBuilding Exchange

check availability

Design Ward Woodworks

check availability

Wooden Planet

check availability

We Know Woodworking

check availability

Total Woodcare

check availability

Little River Woodworking

check availability

WooDog

check availability

Old Hippie Woodworking

check availability

SpaceWood

check availability

Hardback Carpentry

check availability

Heritage Custom Woodwork

check availability

One With The Wood

check availability

Just Perfect Pipes

check availability

Diamond Woodworks

check availability

Woodbell Interior

check availability

Simple Saw

check availability

Select Millwork

check availability

Lighthouse Custom Woodwork

check availability

Oakpolish Woodwork

check availability

Wood Thumb

check availability

Cutting Edge Components

check availability

J & G Machinery, Inc.

check availability

After Effects Products

check availability

Tree'S Gifts

check availability

Woodworkers Worldwide

check availability

Absolute Closets and Cabinetry

check availability

What We Saw

check availability

Wood Team

check availability

Woodwork Kings

check availability

Cherrywood Constructs

check availability

Golden Touch Interiors

check availability

Old Cedar Carpentry

check availability

Secret Shed

check availability

Wooden Horse

check availability

Careful Cuts

check availability

Woodwork Design

check availability

Woodflex Carpentry

check availability

Rare Woods

check availability

Pro Woodworking

check availability

Baker Furniture

check availability

Superior Hardwoods

check availability

Bella Homes

check availability

CraftMind

check availability

Wooden Treasure

check availability

Chic Cabinetry And Closets

check availability

Forever Woods

check availability

Woodhone

check availability

MacWooden

check availability

Highlands Woodturning

check availability

Icicle Design and Fabrication

check availability

Custom Work

check availability

Woodcore Woodwork

check availability

Great Highland Woodworks

check availability

Saw Creations

check availability

Maple Woodworking

check availability

GoodyWoody

check availability

Pent Homes

check availability

WoodLand

check availability

WoodMan

check availability

Dynamic Shapes

check availability

CrystalWood

check availability

Red Woodcutter

check availability

Coastal Woodworks & Display

check availability

HandCarved WoodWorks

check availability

Ballard Woodworks

check availability

Silver Tree

check availability

Iron Woodcutter

check availability

Imperial Carving

check availability

Beverly Furniture

check availability

Big Sky Woodcrafters

check availability

Artistic Wood

check availability

Arizona Custom Furniture

check availability

Engravewoods

check availability

Blue Sky Woodcrafters

check availability

The Carpenters Dressers

check availability

Living Tree Restorations

check availability

Wood Inn

check availability

Professor Woodwork

check availability

Modern Wood

check availability

Master Touch Refinishing

check availability

United Pallets

check availability

Great Wood

check availability

Woodman

check availability

Forest Reflections

check availability

Universal Finest Woodworks

check availability

Red Woodpecker

check availability

Golden State Lumber

check availability

Interior Wood Protection Services

check availability

Wooden soldier

check availability

The Woodshaper Shop

check availability

Marron's Woodworking

check availability

Continental Hardwood

check availability

Cal Wood Flooring Supply

check availability

Gilmore Furniture

check availability

Rock Tree

check availability

Woodworker'S Window

check availability

Elegant Designs

check availability

Genesee Woodworking

check availability

Accent Woodworking

check availability

New Cedar Designs

check availability

Woodworkers Emporium

check availability

Big Wood

check availability

Tropical Woods

check availability

DriftWood

check availability

Brave Custom Woodworking

check availability

Woodline Construction

check availability

Legacy Custom Woodwork

check availability

Plant Construction

check availability

Specialized Wood Repair

check availability

Carveman

check availability

Woodheart

check availability

Put To Work

check availability

Cutting Edge

check availability

Willow Classic Woodworking

check availability

Just Moulding

check availability

Artful Knots

check availability

Wood Masters

check availability

Woodworking Wing

check availability

Woodsman

check availability

42 WoodenCow

check availability
Read our full guide on naming your woodworking business ➜
🎬 How To Start A Woodworking Business
Important Qualifications & Skills
If you're considering becoming a woodworker, it's important that you have the right skills and knowledge to be able to operate machinery and master the craft.
A high school diploma or experience in geometry and computer software is helpful but not necessary to becoming a woodworker. More importantly, experience in the field is most critical to becoming a successful woodworker.
Skills required:
Computer skills to properly manufacture objects
Good hand-eye coordination to make proper (and safe) cuts
Ability to operate machinery safely and precisely, including milling machines, saws and drills
Physical strength
Detail oriented
Solid understanding of drawings and blueprints
Knowledge of various woods, different cuts, and materials used in finishing
Certifications
Acquiring a woodworking license is not a requirement, but may help you advance your overall knowledge and career in woodworking.
Write a Business Plan
Writing a business plan from the start is critical for the success of your woodworking business.
Why?
Because this allows you to roadmap exactly what you do, what your overall structure will look like, and where you want to be in the future.
For many entrepreneurs, writing out the business plan helps validate their idea and decide whether or not they should move forward with starting the business.
You may want to consider expanding upon these sections in your business plan:
Executive Summary: Brief outline of your product, the market, and growth opportunities
Overviews and Objectives: Overview of your business, target customers, and what you need to run your business
Products and Services: Specifics on the products and services your business will provide
Market Opportunities: Analysis of customer demographics, buyer habits and if your product is in demand
Marketing: Outline of your marketing plan and how you plan to differentiate yourself from other customers
Competitive analysis: Analysis of your competition and the strengths and weaknesses therein
Operations: Hierarchal structure of the company and what it will take to run the business on the day-to-day
Leadership Team: Detailing roles and responsibilities of each manager based on their specific skill-set
Financial Analysis Understanding of all expenses, operating budgets, and projections for the future.
Learn more about how to write a business plan here
Equipment To Get Started
In order to get your woodworking business off the ground, there are certain pieces of equipment you should consider investing in.
Of course, depending on the type of woodworking business you plan to start, these items may vary. Here's the basic checklist of machinery and equipment:
CNC machine
Lathe
Table saw
Band saw
Power drill
To see a complete list of equipment to get you started, check it out here.
All of the manufacturing is done in 3 areas in my home. I have a 16 foot x 35 foot workshop in the back of my house that houses all of the woodworking equipment. A room in my garage where the laser engraver is utilized and a room in my basement for assembly, storage and a workspace in the winter months.
I started with a $250 table saw, as well as, a bandsaw and drill press I bought at an auction for less than $100. Over 3 years I have upgraded all of my equipment. I currently have a very functional shop. My goal for the next two years is to purchase what I am calling "my last tool" tools that will last me for the rest of my woodworking career and hopefully my children and grandchildren will use them!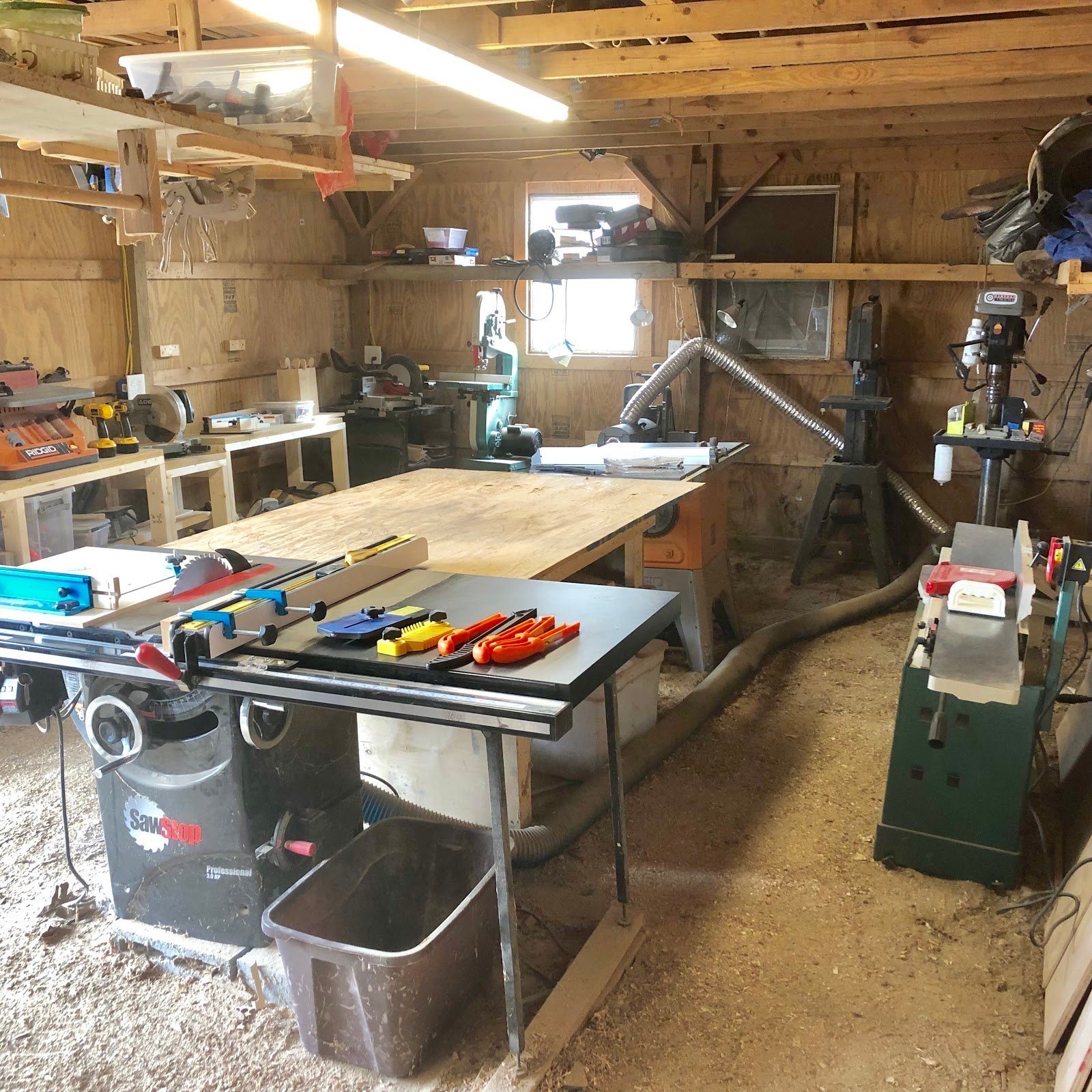 How Much Does It Cost To Start A Woodworking Business
If you are planning to start a woodworking business, the costs are relatively low. This, of course, depends on if you decide to start the business with lean expenses or bringing in a large team and spending more money.
We've outlined two common scenarios for "pre-opening" costs of starting a woodworking business and outline the costs you should expect for each:
The estimated minimum starting cost = $12
The estimated maximum starting cost = $21,740
| Startup Expenses: Average expenses incurred when starting a woodworking business. | Min Startup Costs: You plan to execute on your own. You're able to work from home with minimal costs. | Max Startup Costs: You have started with 1+ other team members. |
| --- | --- | --- |
| Office Space Expenses | | |
| Rent: This refers to the office space you use for your business and give money to the landlord. To minimize costs, you may want to consider starting your business from home or renting an office in a coworking space. | $0 | $5,750 |
| Utility Costs For Office Space: Utility costs are the expense for all the services you use in your office, including electricity, gas, fuels, telephone, water, sewerage, etc. | $0 | $1,150 |
| WiFi & Internet: Whether you work from home or in an office space, WiFi is essential. Although the cost is minimal in most cases, it should be appropriately budgeted for each month! | $0 | $100 |
| Total Office Space Expenses | $0 (min) | $7,000 (max) |
| Equipment & Supply Expenses | | |
| Cleaning Supplies: Cleaning supplies are essential products we used daily at home and in almost all places worldwide. These items are used to effectively and safely remove dirt and germs to control allergens and prevent the spreading of contagious diseases, helping us stay healthy. | $63 | $200 |
| First-aid Equipment: First-aid kits can be bought as a set if not gathered one by one. These are vital in all places of work, homes, and even in cars, especially when you plan to travel or go camping. So, to protect your workers, clients, and kinsfolks, you must always keep a well-stocked first-aid kit handy. | $3 | $500 |
| Total Equipment & Supply Expenses | $66 (min) | $700 (max) |
| Inventory Expenses | | |
| Inventory Storage: If you decide to have a physical space for your woodworking business, whether it be used for inventory or as a showroom, you may have monthly rent payment or a large down payment associated with renting/buying the space. | $0 | $5,000 |
| Package Design: Packaging refers to wrapping and protecting products during distribution, shipping, and sales.Your package design is your customer's first impression of your brand, so it's important you spend some time and energy to get this right from the start.Many businesses design their own packages using design software and tools. There is always the option to outsource this to a design expert, but that route tends to be much more expensive. | $50 | $3,000 |
| Shrinkage: Shrinkage refers to the loss of inventory at any point between the purchase from your supplier and the purchase by your customer. Although you will try to avoid this at all costs, this does happen sometimes (especially in the learning stages of your business), and it's important to plan ahead financially in case this happens. Fortune states that retail shrinkage costs U.S. retailers approximately 1.4 percent of their total sales. | $0 | $1,000 |
| Distribution costs: Depending on what distribution plan you choose, expenses such as renting vans, hiring delivery drivers and gas costs can add up. If you are looking to save money upfront, you may want to consider conducting distribution on your own. | $0 | $750 |
| Total Inventory Expenses | $50 (min) | $9,750 (max) |
| Software Expenses | | |
| Design Programs & Software: These programs might include the Adobe family of design tools: Photoshop, Illustrator, InDesign and others. This is typically a monthly subscription ranging from $10-$50/mo. | $0 | $50 |
| Email marketing tool: If you plan to grow your email list and email marketing efforts, you may want to consider investing in an email marketing platform (ie. Klaviyo, MailChimp). We put together a detailed guide on all of the email marketing tools out there + the pricing models for each one here. | $0 | $100 |
| Accounting & Invoicing Software: It's important to have an accounting system and process in place to manage financials, reporting, planning and tax preparation. Here are the 30 best accounting tools for small businesses. | $0 | $50 |
| CRM Software: CRM (customer relationship management) software system is used to track and analyze your company's interactions with clients and prospects. Although this is not a necessary tool to have for your business, implementing this, in the beginning, may set your business up for success and save you valuable time. | $12 | $300 |
| Project Management Software: You may want to consider using a project management and collaboration tool to organize your day-to-day. This can also be very beneficial if you have a larger team and want to keep track of everyones tasks and productivity. For a full list of project management tools, check out this full list here. | $0 | $25 |
| Social Media Management Tools: If you plan to do social media marketing for your woodworking business, you should consider investing in a social media automation or publishing tool. This will save you time and allow you to track performance and engagement for your posts. Here is a list of 28 best social media tools for your small business. | $0 | $50 |
| Total Software Expenses | $12 (min) | $575 (max) |
| Advertising & Marketing Costs | | |
| Business Cards: A woodworking business involves quite a bit of customer interaction, whether that is attending tradeshows, sales calls or simply having face to face interaction with prospective clients. Business cards are a great way to stay front of mind with your clients. | $0 | $50 |
| Local fairs and festivals: Attending local fairs and festivals is a great form of marketing for your woodworking business. The cost for these vary depending on location, but you can expect to pay anywhere from $25-$500 or a percentage of gross sales (around 7%) | $0 | $500 |
| Direct Campaigns, Printing and Mailing: Although it may sound old-school, traditional marketing methods can be a cost-effective way to drive awareness for your brand. This includes flyers, postcards, sales letters, coupons, special offers, catalogs and brochures. | $0 | $300 |
| Affiliate Marketing Commission & Fees: If you want to increase revenue for your woodworking business, affiliate marketing is a great way to promote your product to a new audience. When determining affiliate commission rates you will offer, you will want to take into account the price and margin for your product to ensure affiliate marketing is worth it for your business. According to Monitor Backlinks, the average affiliate commission rate should be somewhere between 5% to 30%. To learn more about how to set commission rates, check out this article.. | $0 | $250 |
| Influencer Marketing: Partnering with like-minded influencers is one of the most effective ways to grow your social media presence. Many small businesses simply gift a free item in exchange for an influencer post, or pay the influencer directly. | $0 | $750 |
| Press: If your business and story is unique enough, press and media attention may come to you, but odds are, you may need to do your own outreach and budget for this. We put together a guide here that discusses different press opportunities (both free and paid). | $0 | $500 |
| Google Ads: With Google Ads you have the ability to control how much you spend by simply setting a monthly budget cap. Additionally, with these ads you only pay for results, such as clicks to your website or phone calls! It's okay to start with a small budget at first and make changes accordingly if you see valuable returns. | $0 | $300 |
| Facebook & Instagram Ads: With Facebook and Instagram ads, you set your budget and pay for the actions you want (whether that be impressions, conversions, etc).You can learn more about pricing based on your impressions here. | $0 | $350 |
| Total Advertising & Marketing Costs | $0 (min) | $3,000 (max) |
| Website Costs | | |
| Domain Name: Your domain name is the URL and name of your website - this is how internet users find you and your website.Domain names are extremely important and should match your company name and brand. This makes it easier for customers to remember you and return to your website. | $12 | $200 |
| Business Email Hosting Service: An email hosting runs a dedicated email server. Once you have your domain name, you can set up email accounts for each user on your team. The most common email hosts are G Suite and Microsoft 365 Suite. The number of email accounts you set up will determine the monthly cost breakdown. | $1 | $15 |
| Total Website Costs | $13 (min) | $215 (max) |
| Specific Industry Expenses | | |
| Handyman Tools: To start your woodworking business, you will need to have the essential tools to bring to each job. Here's a list of tools to get you started - you may find that you already have these in your tool-kit or garage! | $0 | $500 |
| Total Specific Industry Expenses | $0 (min) | $500 (max) |
| Total Starting Costs | $12 (min) | $21,740 (max) |
Download the Pro forma Invoice Templates!
Raising Money
Since the startup costs to start woodworking business range between $12 - $21,740, there are ways you can raise money to cover these costs.
Here are a few ways you can secure additional funding:
Steve Smith, founder of 2Puggles decided to launch on Kickstarter and received 2x what he asked for:
In the beginning of my second year, I decided to attempt a small Kickstarter campaign with my students to purchase a laser engraver.
We asked for $600 and ended up being funded for a little more than 2 times that amount allowing me to buy a decently sized laser engraver.
This created an opportunity for more customization of 2Puggles products and led to new styles of earrings and my biggest surprise that there is a pretty decent market for bookmarks.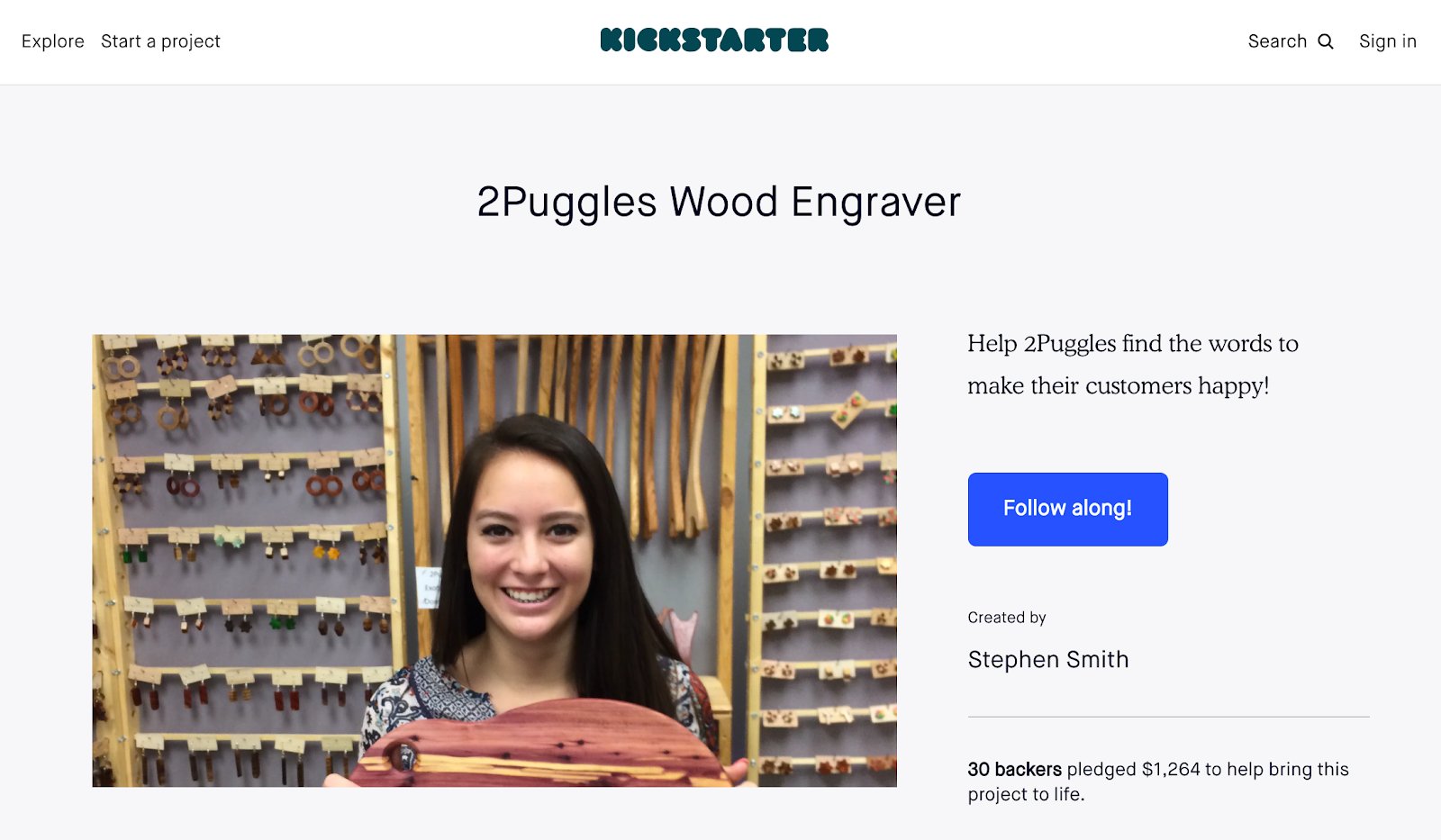 How Much You Can Expect To Make
Profit Margins
After purchasing tools, equipment and materials for products - profit margins typically range anywhere from an average of 20-50%.
Sasha Weeks, founder of Timber Grove Studios provides the cost and return on her home decor business:
The basic one-color mountains cost about $8 in lumber and materials and sell for $85CA, shipping included. Shipping is between $15-$25 apiece, and there are between 1-2 hours of labor in each shelf.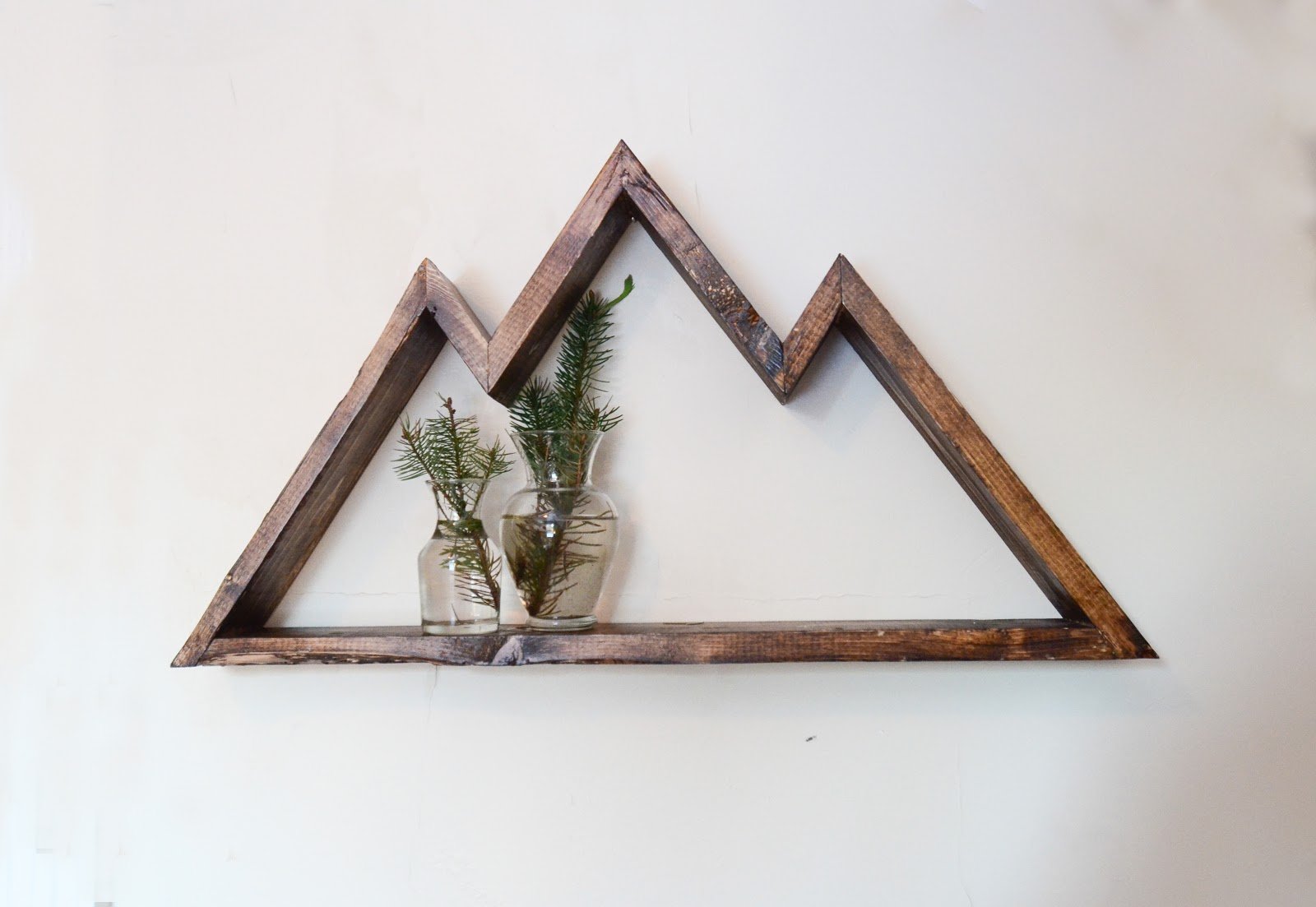 Revenue Expectations
We've interviewed several different founders in the woodworking industry and asked them how much $ they're making today.
$6K/month in revenue
Solo founder & zero employees
Selling decorative shelves and home decor
Sells mainly on Etsy
4.3K/month in revenue
Solo founder & one employee
Sells rustic wood decor and high end men's jewelry made from unique items (ie. whiskey and wine barrels)
Starting costs for equipment + business formation was just under $2,500
$20K/month in revenue
2 founders & 2 employees
Sells wide range of Australian made woodcraft
Majority of sales are purchased as gifts
$1.5K/month in revenue
1 founder & 1 employee
Builds carvings and log cabins
Main source of income is YouTube videos & tutorials
$1.2K/month in revenue
1 founder & 1 employee
Specializes in wooden earrings, wooden bookmarks, coasters and wooden clocks
Launched a kick starter campaign and got 2x what he asked for!
🚀 How To Launch Your Woodworking Business
Marketplaces
There are various different marketplaces that you can effectively sell and promote your woodworking business, whether that's local or online!
Here are some of the most common ones:
Your own website! Shopify is known to be the best for e-commerce stores
Local places! Gift shops, farmers markets, festivals, grocery stores etc
Etsy - E-commerce website for craft supplies
Craft is Art Marketplace to buy and sell handmade crafts & fine art
Aftcra Online marketplace where you can buy and sell handmade products
Storenvy Marketplace for authentic brands
Etsy Tips From Founders
Etsy is one of the most common marketplaces for wood products, however, there are some tips and tricks you'll want to consider prior to listing:
Financially speaking, Etsy is a really great way to start a business because it's essentially free until you start selling. It cost nothing to launch besides my 20 cent listing fees.
Etsy has been encouraging free shipping with a lot of pushback from sellers, but I built everything into our prices about a month ago and introduced free shipping shopwide, which seems to have improved conversion rates and search visibility already.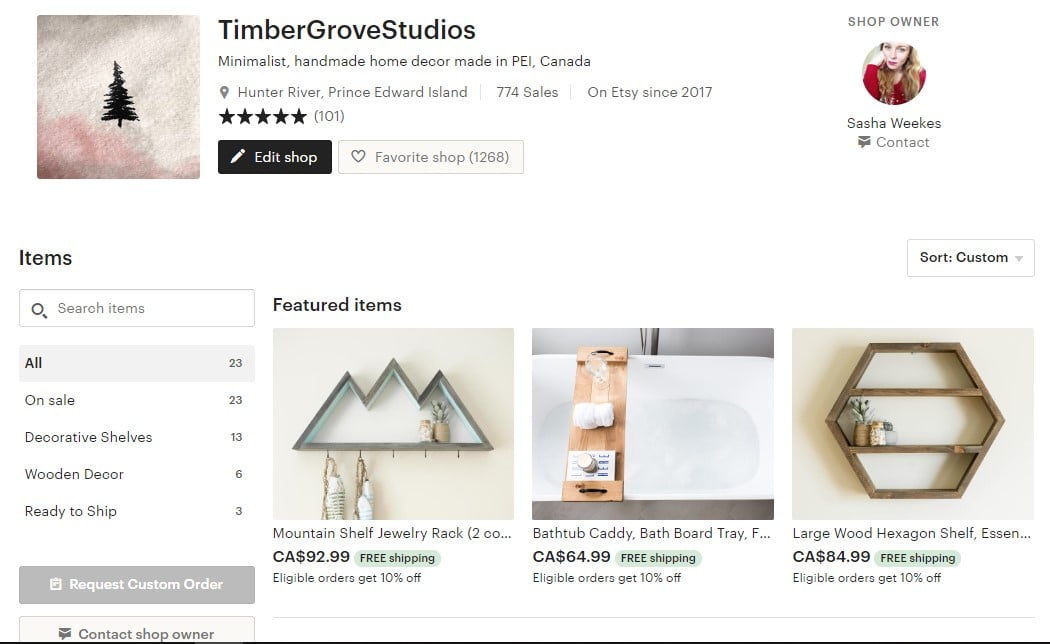 I honestly attribute the bulk of my success to photography. I was a photographer first so obviously very lucky to have no issues launching with great images and it's something I consistently produce.
With Etsy especially, there are a ton of mediocre amateur photos so it was an easy way to set myself apart from the start, and I don't think Etsy themselves would feature my products and market them so often otherwise. We're also able to compete fairly well on price because 80% of customers are American, and our dollar is much weaker.
One big mistake I'm seeing from other people selling handcrafted items is regarding Etsy. I'm seeing people do one of two things:
Under-utilize the platform
They are solely using the platform
What I mean by this is that I'm seeing a whole lot of handcrafters that only use Etsy because it's easy. But referring people to an Etsy page as your webpage isn't as professional as a dot com webpage, plus, Etsy's fees are much higher than Shopify. Also, when Etsy makes changes to its marketing structure, I've seen people who have no other website get absolutely screwed and their shops go under.
The other camp is those that refuse to use Etsy at all. Etsy is a marketplace, with a built-in audience that is often searching for exactly the product you make! Both camps are making the mistake of not diversifying their markets. Use Etsy, it's an amazing sales tool, but don't rely on it solely.
Build A Website
Building a website is imperative when launching your business, and with the right tools in place, this can be a simple task to check off the list (without having to hire someone).
Pick a domain name that's easy to remember and easy to type
Choose a Web Hosting Plan (ie. Shopify, Squarespace)
Make sure you choose the right theme and design
Implement the proper page structure (ie. about page, contact page, pricing etc)
To learn more about how to build a stellar website with little stress, we give you all the details on this step-by-step guide.
Most Popular Web Platform For Woodworking
The most popular web platform for woodworking is Shopify.
Here's everything you need to know about the platform (+ examples of founders in the industry that love it):

Shopify
Shopify is one of the #1 leading platforms for e-commerce businesses.
Here are some of the main reasons most e-commerce businesses are using Shopify:
Geared towards supporting store owners. Provides a simple way to launch and manage your online store
Customer support is off the charts (live chat)
Easy to use - You don't have to worry about the technical side
The design is clean and mobile-friendly. There are also hundreds of templates you can use.
Easy integrations and additional channels (ie. Amazon, email marketing integrations, Facebook, etc).
Pricing:
Basic Shopify: $29/month
Shopify: $79/month
Advanced Shopify: $299/month
465 successful businesses are using Shopify
---
Website: shopify.pxf.io
Examples of Founders Using Shopify
I started a website with Shopify, which for e-commerce, is absolutely amazing. I built my website entirely myself, using Shopify free themes and apps, and the basic Shopify plan of $30 a month.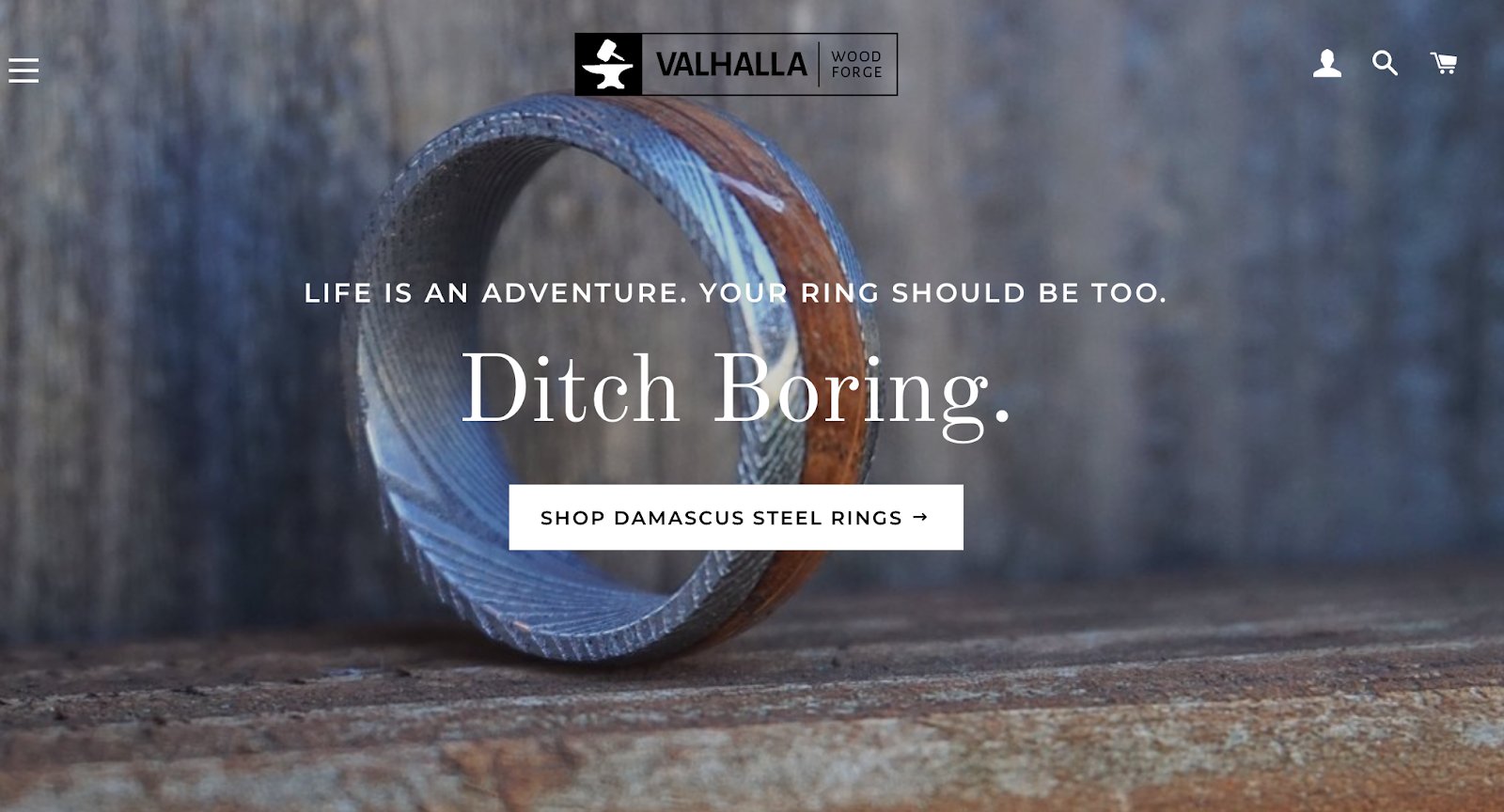 We went with Shopify and picked a simple theme that we then added our logo and products too.
Before long we realized a more custom design would be better so we commissioned a designer off UpWork (then oDesk), to create a design over the Shopify template.
Shopify makes this process very simple, all the back end process of handling order from product inventory to cart to checkout to email notifications is taken care of automatically with just some small tweaking for personalization.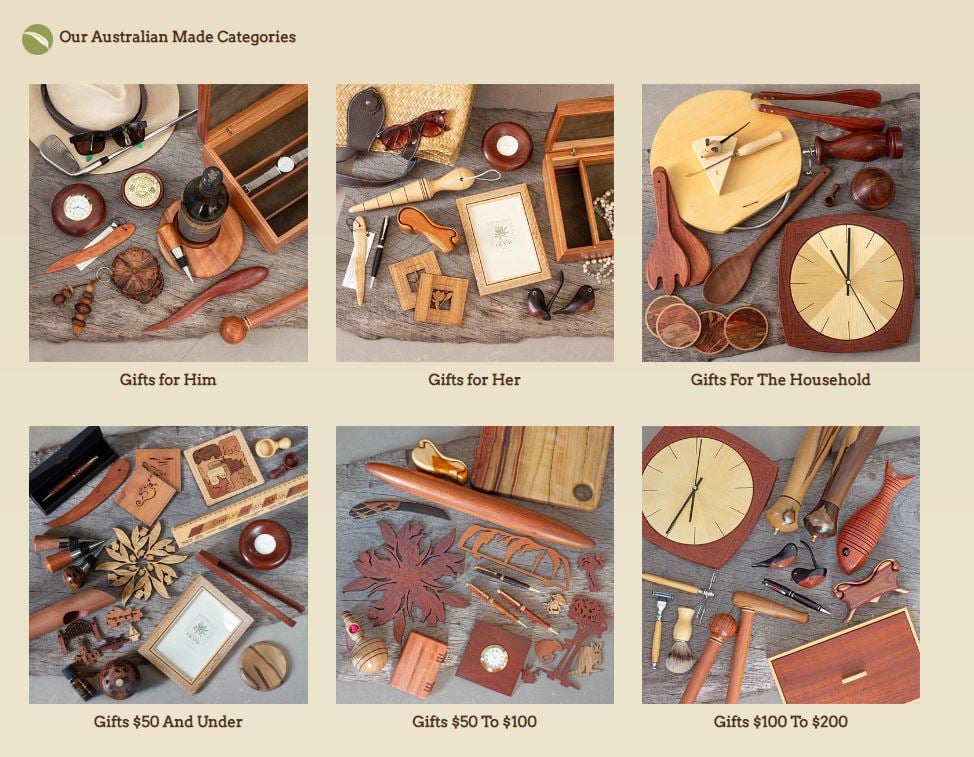 Identify Target Customer
A very critical piece in building woodworking business is to identify your ideal target customer.
Develop a niche and create a consistent brand that reflects your target customer.
The colors, logo, content, and overall website should resonate with your target customer and should draw them in by helping them solve their specific "need".
-
Sasha Weekes, founder of Timber Grove Studios explains how identifying her target customer led her to tons of new sales and social media followers:
I'll touch on craft and vendor shows as well because I know a lot of handmade businesses frequent them. I did quite a few starting out to try and get my name out locally, but they were very hit and miss.
I now only do the Etsy PEI show which is twice a year and absolutely amazing with tons of sales and new social media followers that will eventually buy.
It's the right fit because it's full of my target customers which are young women, 25-35. Most craft shows weren't working for me because too many seniors showed up, and they didn't seem to understand the point of my products for the most part. It's definitely a good idea to figure out which shows are the best fit and focus on those.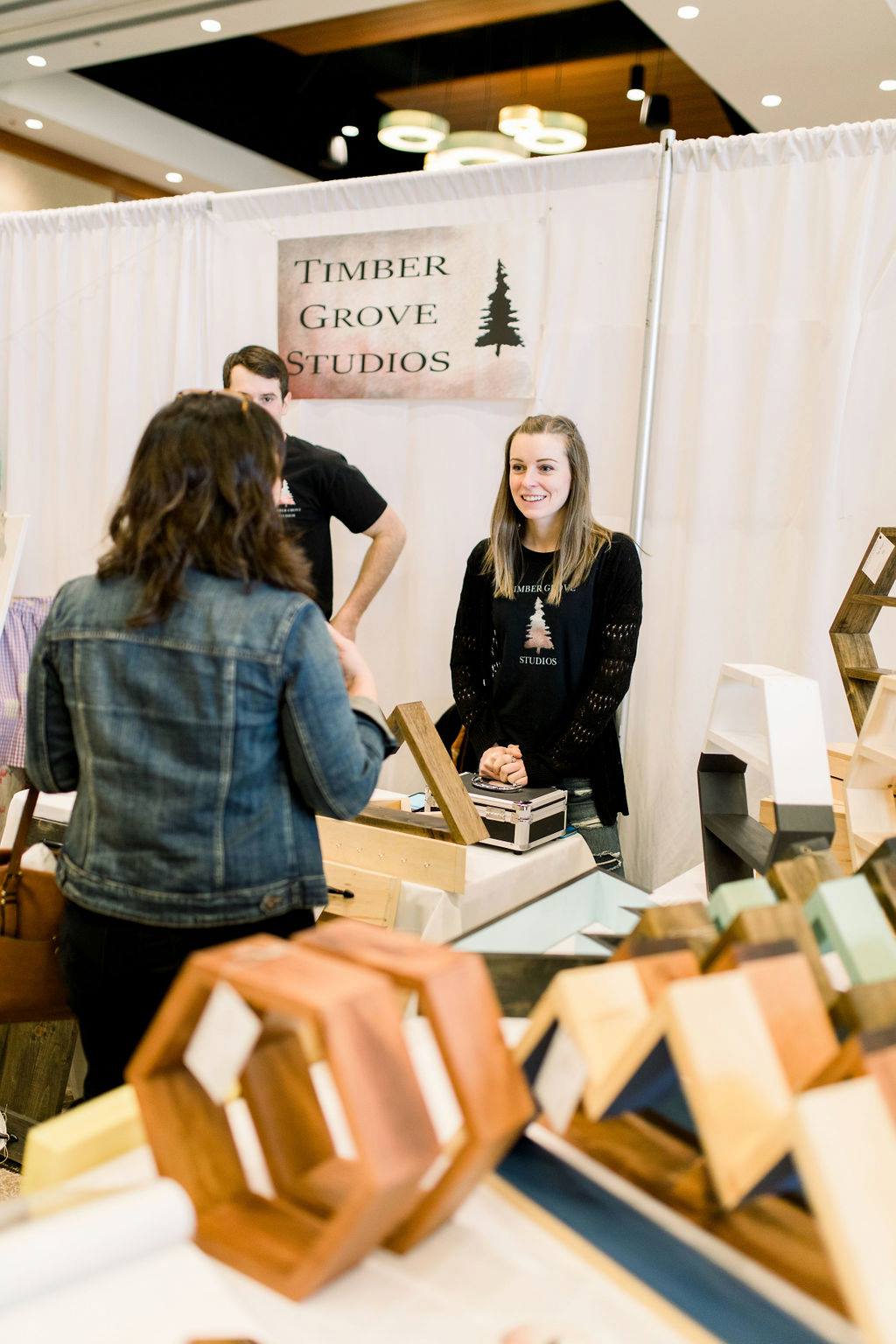 Launch Strategies For Your Woodworking Business
There are various different ways you can launch your woodworking business successfully.
Here are a few different strategies to get customers excited about your woodworking business.
Build hype with a landing page: you can effectively do this through waiting lists, discounts, countdown timer etc
Create a teaser video: even just a 30 second video is a great way to exposure for your woodworking business, and possibly even go viral
Reach out to influencers: The right influencer for your product has the ability to reach your audience with just one post, and because of their loyal following, this could lead to a big return for you.
Get Press: Whether you plan a PR stunt or get exposure through a popular news outlet, this is a great way to attract initial customers
Launch on popular sites: A great way to get buzz about your woodworking business is to submit your launch to popular startup sites.
Here are a few popular sites to launch on:
Learn more about how to launch your business successfully ➜ here
Sasha Weekes talks about her success with influencers + lessons learned:
I do occasional giveaways and promotions and I've also collaborated with a few influencers and other photographers by giving away products in return for images or exposure.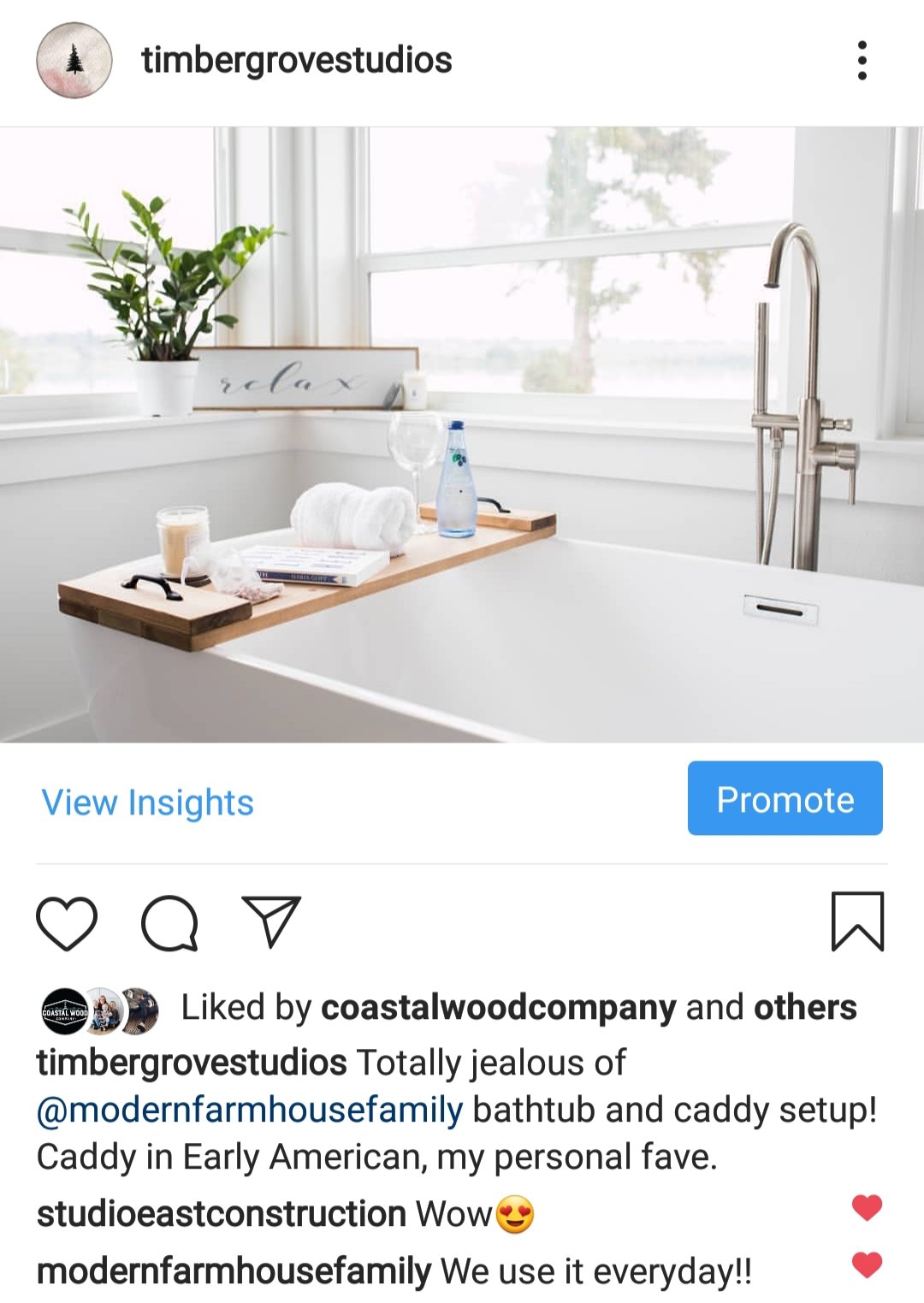 An example of one of my favorite collaboration images. I certainly don't have this bathroom setup to work with at home!
I've definitely learned my lesson with some of these relationships and what I need to get out of them to make it worth it. Just because someone has 30k followers doesn't mean they have a following who you can sell to, and they may have lower engagement than someone with 5k followers.
Images are valuable though, so it's almost always worth it to use someone who is a good photographer and has interesting space, even just to mix up my own photos.
Make Sure You Get The Package Design Right
The way you package your woodworking business is often the first impression your customer has - so it's important to get it right.
You may want to ask yourself these questions:
If my product is on a shelf next to hundreds of other similar products:
Will my woodworking business stand out?
Will the branding/packaging create a connection with my customer, and hence, lead them to buy?
There are hundreds of tools you can use to help with packaging and design:
Package & Shipping Tips
When I began listing items on Etsy, I honestly had a really tough time with shipping. I had no clue what I was doing with packaging and many of my first international shipments arrived broken. (There are unsurprisingly no online tutorials for shipping awkward and fragile mountain shaped shelves!)
I went above and beyond with customer service during these first few orders and refunded everything, apologized profusely, and somehow came out with no bad reviews.
It didn't take long to switch to better boxes, higher quality glue, and add styrofoam cutouts inside the shelves which prevented any future damage. Damage rates are almost zero these days. I've switched shipping carriers and platforms a few times trying to get better pricing on large items. If you're looking to ship large items and you're from Canada, I definitely recommend Netparcel with Paypal because it's by far the cheapest option I've found.
🌱 How To Grow Your Woodworking Business
Social Media Advertising
Social Media Advertising is one of the leading ways to get the word out when it comes to woodworking business.
There are various different Social Media platforms available to you. Some may be more critical for your marketing efforts than others, however, it's important to have an understanding of what's out there and available to you.
Let's talk about a few of the main platforms and what makes them unique:
Facebook Advertising - more than 2 billion monthly users. Facebook is the best for lead generation + capturing email addresses for e-commerce businesses.
Instagram Advertising - approximately 500 million monthly users and has a higher audience engagement rate than any other platform. Instagram ads are best for linking to a product page or landing page and reaches the 18-29 age group most effectively.
Twitter Advertising- Small businesses typically use twitter ads to drive brand awareness, but the platform is meant more for organic engagement (and is not as heavily used for paid advertising)
Pinterest Advertising - 175 million monthly users and most effectively reaches the female audience. Pinterest is great for promoting products without "promoted". The promoted pins have a way of blending right in.
LinkedIn Advertising - 227 million monthly users and is geared towards the B2B market and generates the highest quality leads. Great platform for recruiters, high-end products and services that will help businesses
It's important to first define your goal/objective so that you don't waste time and money into the wrong platform:
Here are some different questions to ask yourself as it relates to your goals:
Do I want to simply drive brand awareness?
Do I want to drive users to my website to gather information?
Do I want to increase sales and get my customer to take action?
From there, choose the platform that targets your audience best and start experimenting!
Learn more about social media advertising ➜ here.
Another opportunity for paid ads is through Etsy
James Wolfer, founder of Valhalla Wood Forge decided to go all in on Etsy Ads and saw a substantial increase in sales:
Finally, I've started increasing paid ads on Etsy. Etsy is probably 20% of our orders, but it's a built-in marketplace. In August, they changed their ad structure and it costs quite a bit more for results. I saw a lot of sellers complaining about this online.
Since Etsy is only a portion of our gross revenue, I decided to more than doubled my ad spend within Etsy. This has resulted in a HUGE increase in sales for the last couple of months.
I have my budget at $2.50 a day and it's paid off about with an average of ten times ROI, leading to September being my best month ever on Etsy, during a typically low performing month for handcrafted goods.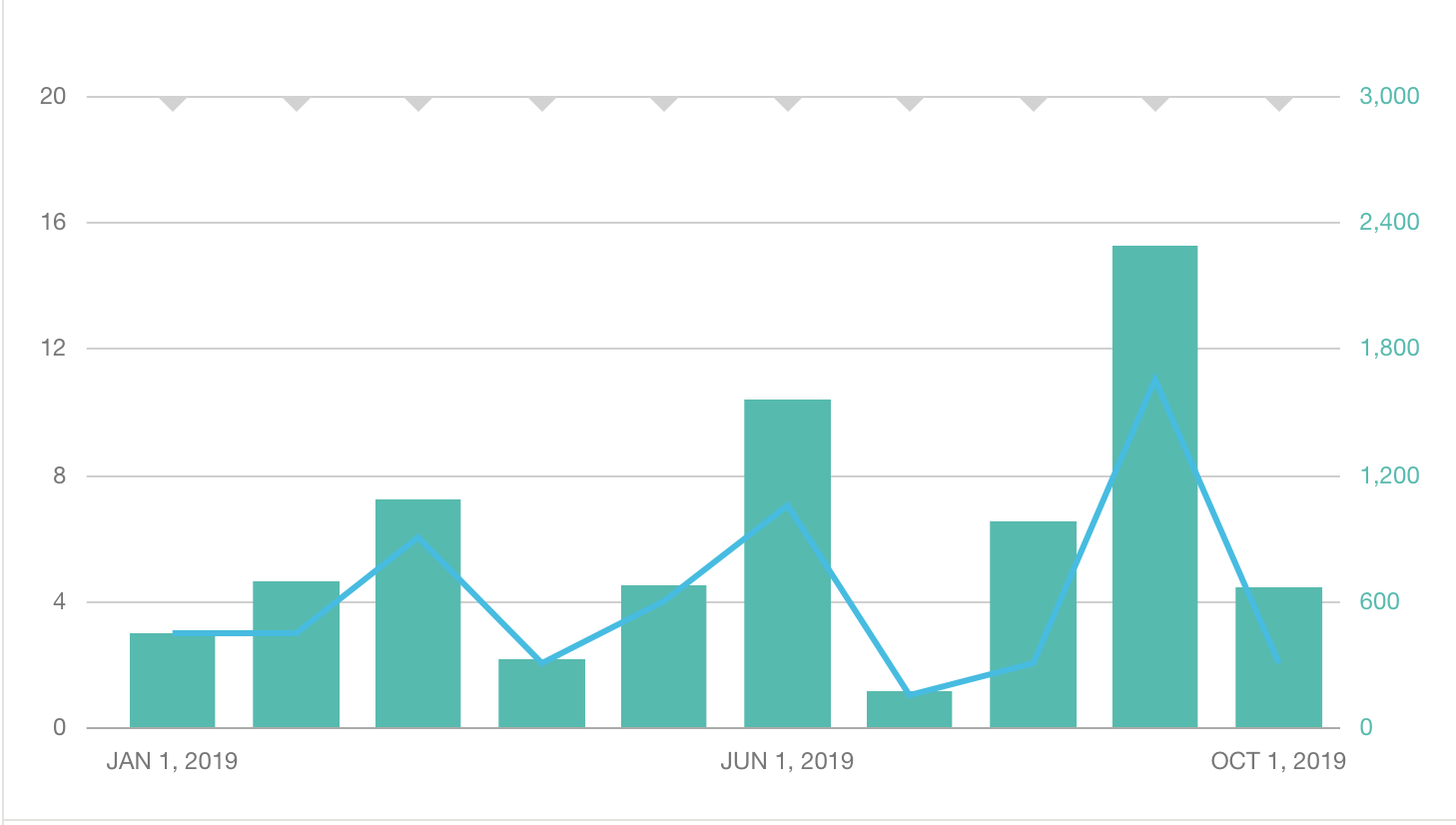 Etsy order history YTD - I started using Etsy ads heavily starting in September
Grow Your Email List
The more engaged list of emails, the more engaged customers, which ultimately leads to more sales.
One of the best ways to start growing your list is by providing your customer with something free (or discounted) in return.
This could also be anything from:
Ebook
Fascinating case study
Video series
Free week of the product
Discount on the product
Learn more about how to grow your email list and improve email marketing ➜ here.
Improve Your Email Marketing
Different types of emails
Here are the most common types of email campaigns you can send to your customers and their benefits:
Welcome emails - the perfect way to provide information from the start with a clear CTA. Make sure to tell your customer everything they need to know about your product or service.
Newsletters - a great way to give customers updates or send out your latest content
Product launch emails - the quickest (and easiest) way to increase sales is by selling to current customers. Make sure they're the first on the list to know about your new product
Promotional emails - promote discounts, deals coupons etc. Try and make this feel exclusive and for a limited time only
Abandoned cart emails - give your customers a reason to complete their purchase!
Here's a great resource for finding curated email designs, for all types of email campaigns!
-
Sarah Davidson, founder of Australian Woodwork learned the importance of sending out newsletters during seasonal events:
Posting blogs and sending out newsletters, especially around major seasonal events like Mother's Day, Father's Day, Christmas, etc contributes a lot to sales, more so when combined with special offers like free gift-wrapping or discounted bundles.
There are some trial and error involved though with some blogs performing well and others not so, but in the long run it all adds up and helps our online presence.
What worked was surprising, for example in all of Google (global) we are ranked typically #2 for Huon Pine under Wikipedia, which is a wood type we sell. This has brought many sales over the years. What is key is the 80/20 principle, 80% of our sales come from 20% of our posts, so you just have to keep pumping them out as you never know what will become popular and what won't. Another example is an article on Walking sticks we have, which still brings in multiple sales per month.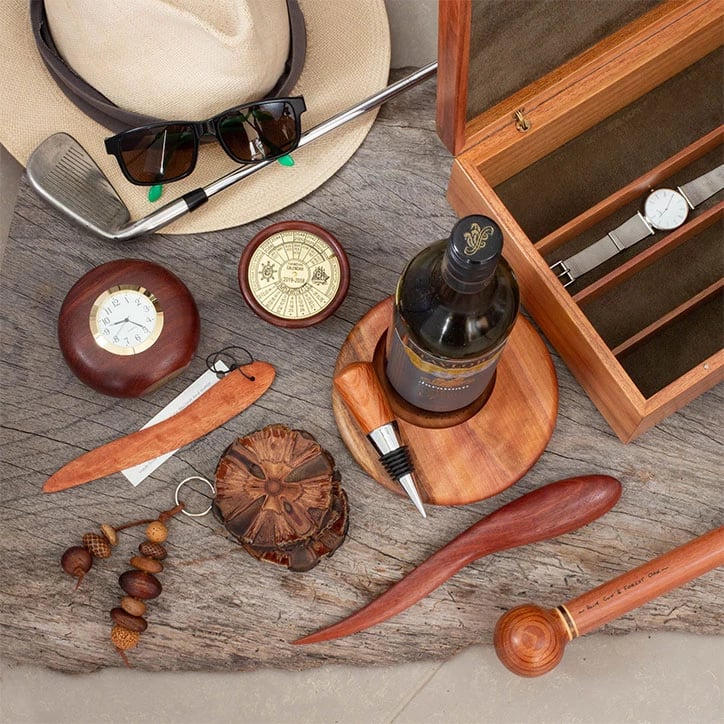 Improve your SEO
SEO is not just about driving traffic to your site, it's about driving the RIGHT traffic to your site, and ultimately, converting leads into customers.
One of the most important aspects of SEO is understanding what your customers are searching for, otherwise known as "keyword research."
Here are some tools that can help you choose the right keywords for your woodworking business.
Publish Great Content
Finding keywords is an important piece of the puzzle, but Google also ranks your site based on the actual content you produce, as this is what your customers are reading and engaging with.
There are various different "forms" of content that you may want to consider diversifying on your sites, such as blog posts, articles, studies, and videos.
So let's discuss what google considers "good content:"
Length - This will vary depending on the page, however, generally having a sufficient amount of content helps search engines recognize that your site is a good source for a specific topic
Engagement - The longer people stay on your website to read your content, the higher Google will rank your website. It's important to have informative and "thick" content that keeps people reading
Avoid Duplicating Content - Google will recognize this and may consider your content to have low value
Ensure pages load quickly - This will also help with engagement and time spent on your website
Shareability - Create content that people want to share, and is easy for them to share, especially to their social media accounts (ie. "click to tweet" is a great example of this).
Another element of creating good content is creating consistent content.
If (and hopefully you are) publishing content frequently, it's important to stick to a schedule - this helps build brand trust and easy user experience with your customers.
Planning out your content with a content calendar is key to staying consistent.
Here are a few great content calendar tools that can help you:
Backlinks
Backlinks are an important piece to SEO, as they allow for other websites to link to your content.
Search engines recognize that other sites are essentially "verifying" your content and essentially rank you higher because of this.
Of course, some links are more valuable than others and can affect your site in different ways.
For example, if a highly valuable and credible site like the New York Times links to a page on your website, this could be remarkable from an SEO perspective.
Aside from organically getting mentioned from other sites, there are other ways that you can increase and earn backlinks:
Create infographics with relevant data that people want to share
Promote your content on different sites/look into "guest blogging"
Contact influencers/journalists/bloggers and ask them to mention you!
Write testimonials for other sites in exchange for a backlink
Leverage existing business relationships
Learn more about the fundamentals of SEO ➜ here and check out Neil Patel's 3 Powerful SEO Tips below
Our primary source of traffic and customers is SEO, which is Ben's specialty.
Australia is much less competitive than the USA, so we found it fairly easy to rank for lucrative keywords like Wooden Jewellery Boxes, Handmade Bowls, etc.
We also consistently run Google Product Listing Ads (PLA) year-round, with around a 1:10 spend to revenue return.
Diversify Your Product Line
Adding new products to your business is a great way to expand into new markets and grow your business.
It's important to note that adding new products and diversifying may not be in the cards for you right this moment, and that's okay. You can always consider it down the road.
Here are some reasons you may want to considering adding/diversifying your product
Meeting the needs of your customers
Establish yourself as a top provider in your industry and stay ahead of the game with competition
Resistance to downturns/trends fading
Create new revenue streams
🏃🏼‍♀️ How To Run Your Woodworking Business
How To Retain Customers For Your Woodworking Business
Retaining customers is one of the most effective ways to grow your woodworking business.
Oftentimes, it's easy to find yourself focusing on generating new customers, vs retaining your current ones.
Look at it this way - you are 60-70% more likely to sell a new product to an existing customer than you are a new customer.
That's not to say that finding new customers and revenue streams is not important, however, the easiest (and most inexpensive) source of new revenue is right there in front of you.
Here are some ways you can retain customers for your woodworking business:
Responding to comments on social media
Send discounts (or freebies) to loyal customers
Provide valuable content, for free
Write a hand written thank you note
Provide awesome customer service and build relationships with customers
To find out more tips and tricks on retaining customers, check out this article ➜ here
James Wolfer, founder of Valhalla Wood Forge talks about just how important customer service is when retaining customers (and acquiring new ones!)
You just can't beat great customer service. I answer emails within hours of getting them whenever I can.
If a ring has a defect that is my fault, I make it right, no matter what.
Often, even though I have a no return policy, I will go above and beyond to help customers who damage their rings or got sized wrong, replacing or resizing rings for free.
This has reflected in my reviews on both Etsy and Shopify, with all 5-star ratings so far. The biggest thing I keep hearing and seeing is how great our customer service is, and I've definitely started seeing an increase in repeat customers.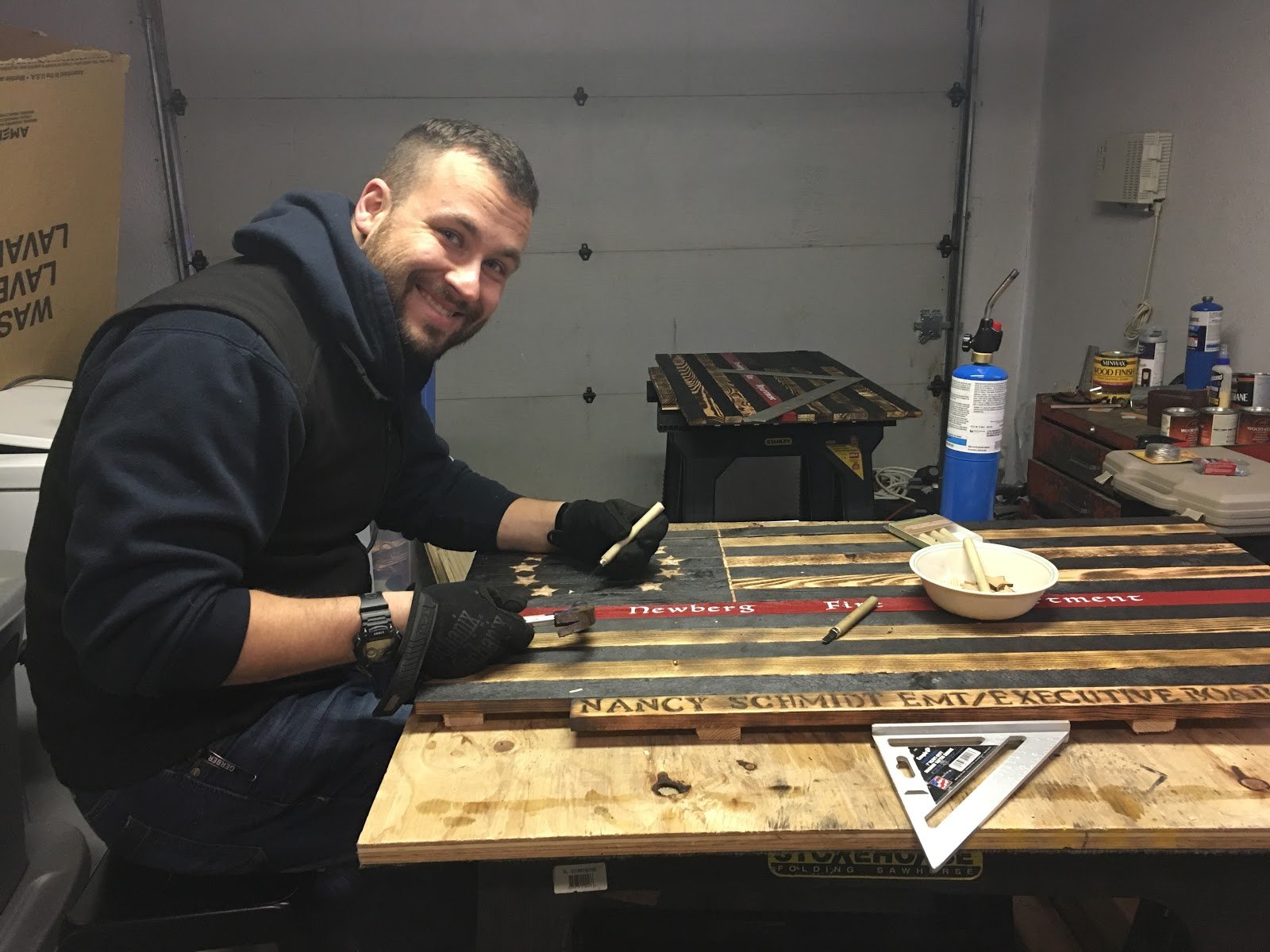 Outsourcing
If you can afford to hire someone to help support your woodworking business, outsourcing is a great way to save you time and energy.
Most importantly, outsourcing can help you focus on the core growth of your business, versus spending your time on day to day tasks that other people can do just as well!
If you do plan to outsource your work, it's important to be hyper-familiar with the actual work involved.
Why is it important to be hyper-familiar with the work?
So you can understand how long it takes
So you understand the full process, edge cases, things that can go wrong.
So you can explain it in detail to your employee.
So you can make sure it actually works (for example - how do you know cold email works for your business if you're not on the ground floor trying it out?)
Understanding the tasks at a deep level will save you a lot of time and money.
Tools to get started:
As a woodworking business, there are some tools and platforms you may want to consider when getting started:
Resources
Websites/Videos
Books
Case Studies
Discover the best strategies of successful business owners
Join our newsletter and receive our handcrafted recap with the best insights shared by founders in Starter Story each week.
Useful, convenient, and free:
PROMOTED
Did you know that brands using Klaviyo average a 95x ROI?
Email, SMS, and more — Klaviyo brings your marketing all together, fueling growth without burning through time and resources.
Deliver more relevant email and text messages — powered by your data. Klaviyo helps you turn one-time buyers into repeat customers with all the power of an enterprise solution and none of the complexity.
Join Brumate, Beardbrand, and the 265,000 other businesses using Klaviyo to grow their online sales.
Starter Story
Wanna see 52 business ideas you can start with less than $1,000?
Join our free weekly newsletter and get them right now.