How We Doubled Our Annual Revenue Over Last Year
•
Published: November 20th, 2019
This is a follow up story for SmartyPits. If you're interested in reading how they got started, published about 4 years ago, check it out here.
---
Hello again! Remind us who you are and what business you started.
My name is Stacia Guzzo, and I'm the founder and CEO of SmartyPits. We sell a natural deodorant that's free of aluminum, parabens, phthalates, and propylene glycol. Our product is manufactured by hand by our staff here in Tehachapi, California, and sold in thousands of retail locations all over the country. We also incorporate giving back into our business model, donating $0.30 from every large stick sold directly to City of Hope's breast cancer research program as well donating as free deodorants to cancer warriors and survivors in hospitals all over the country.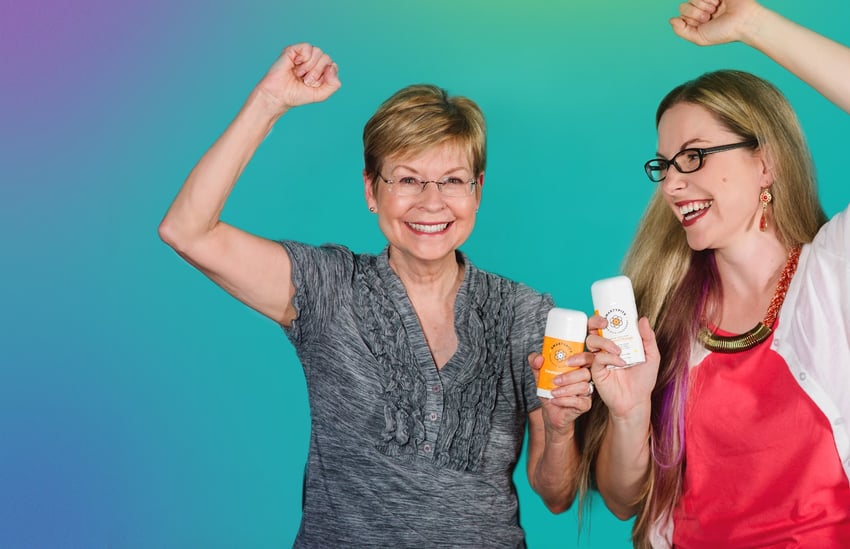 I started the company originally after my mom battled breast cancer. The lump was discovered directly underneath her armpit, and her doctors had told her that the lump was most likely influenced by something in her environment. I began to research different things that might be linked to breast cancer, and I discovered that aluminum in antiperspirants could be a risk factor in developing breast cancer. While doctors are still debating whether or not this is the case, I knew I didn't want to take any chances--however, when I tried to find an aluminum-free deodorant that worked with my body chemistry, I couldn't find anything that smelled good, felt good, and actually worked. SmartyPits was born on my kitchen stovetop as a way to initially solve the problem of an effective aluminum-free deodorant for myself.
Today, we're making seven figures on an annual basis, have 19 team members on staff, and are sold in locations all over the United States (from independent retailers to nationwide chains) as well as 15 countries.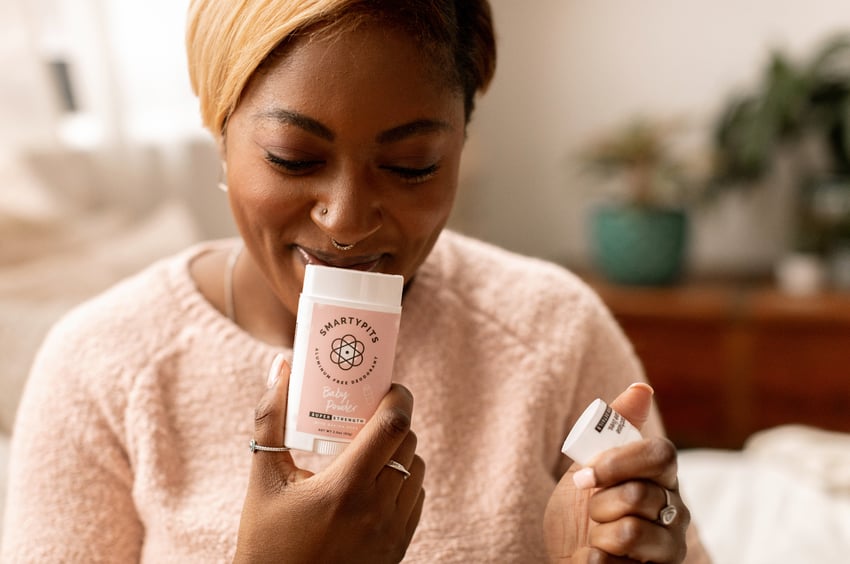 Tell us about what you've been up to! Has the business been growing?
SmartyPits has been doing great since we last checked in! We're on track to double last year's annual revenue, and hired on quite a few more team members. Just this past month, we hit the $53,000 mark in donations to City of Hope's breast cancer research program--a huge milestone we were excited to celebrate!
In June, I participated in PepsiCo's Pitch Competition at the annual WBENC (Women's Business Enterprise National Council) Conference. I made it to the finals, which was a thrilling experience! Four of us pitched on stage in front of thousands of people, which was both terrifying and exhilarating--and I'm so, so glad that I did it.
VIDEO OF THE FINALS PITCH.
Then, in July, we were awarded Charitable Business of the Year by ICMAD (Independent Cosmetic Manufacturers and Distributors) at the Indie Beauty Innovators Awards Gala, which was so exciting!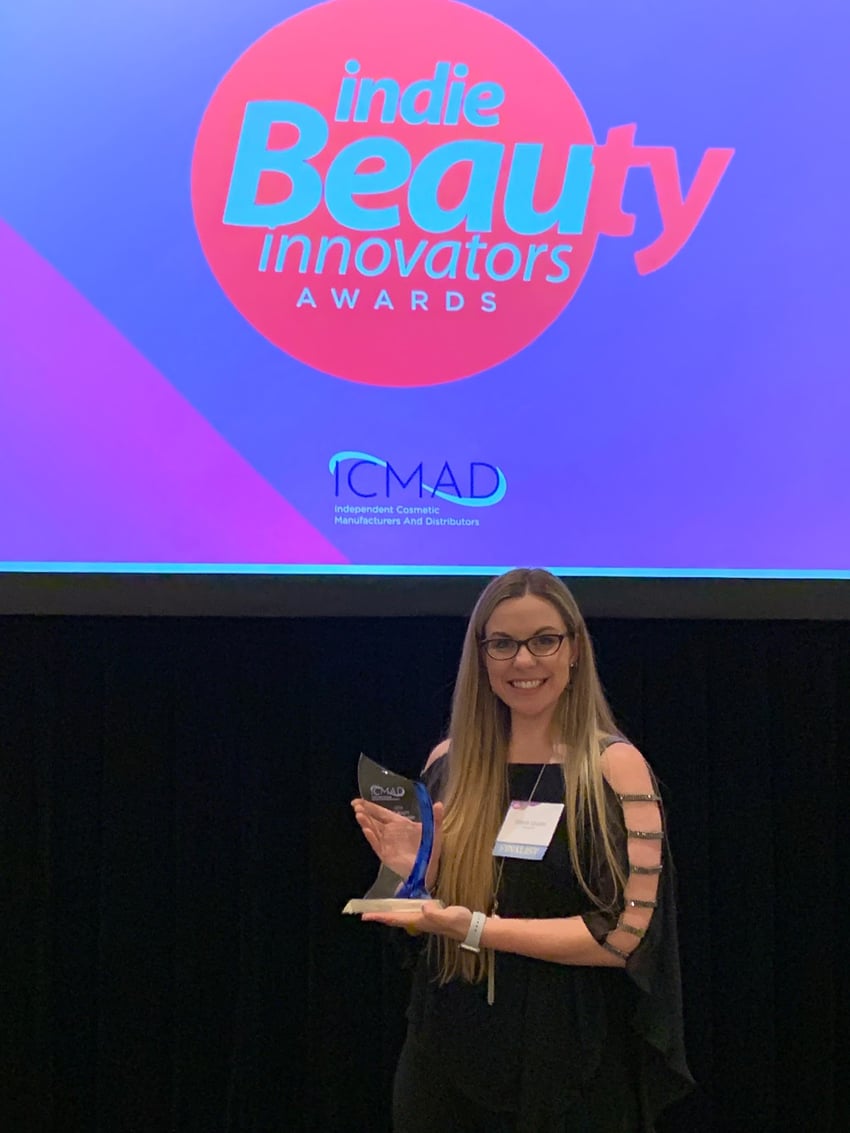 Some of the growth strategies we used in 2019 included: taking control of our Amazon sales, hiring on strategically, and bringing on experts in both PR and marketing.
Regarding Amazon, we had struggled quite a bit with third-party sellers, both some that we had allowed and some that we had not. In early 2019, we made the decision to bring Amazon sales in-house. Unfortunately, our third-party sellers had created a bit of a mess in the admin area with how the brand is presented via copy and photographs (something we're still trying to sort out with Amazon after ten months), but we've at least begun to sell the product ourselves rather than leaving it in someone else's hands. This has allowed us to respond to questions and comments as our own brand, create a store page, and get a much higher profit margin than we had previously through the third-party sellers.
We also made some strategic hires and promotions. We hired an amazing team member to help us with customer service (both B2B and DTC), which gave me a ton of time back to focus on business growth. We also just recently hired a Director of Sales and Business Development. This has been especially exciting because it's helped us form profitable relationships with key accounts--and in addition, we now have a full-time person who is focused on profit margin, strategy, analysis, and projections in a way that I couldn't previously devote as a CEO wearing many hats.
Finally, I hired a couple of firms to assist us with both PR and marketing. The PR firm has done a great job for us so far--in fact, our story was just published in Woman's World Magazine a few weeks ago! We've been really pleased with their work. We also hired an excellent digital marketing firm. They've helped us identify online bottleneck points on our website and clean them up, create deeper customer profiles, done intensive competitor analysis, and helped us to get started with Google Ads and AdRoll. As a result of these PR and marketing efforts, our online sales have increased by over 40% in the months since hiring them.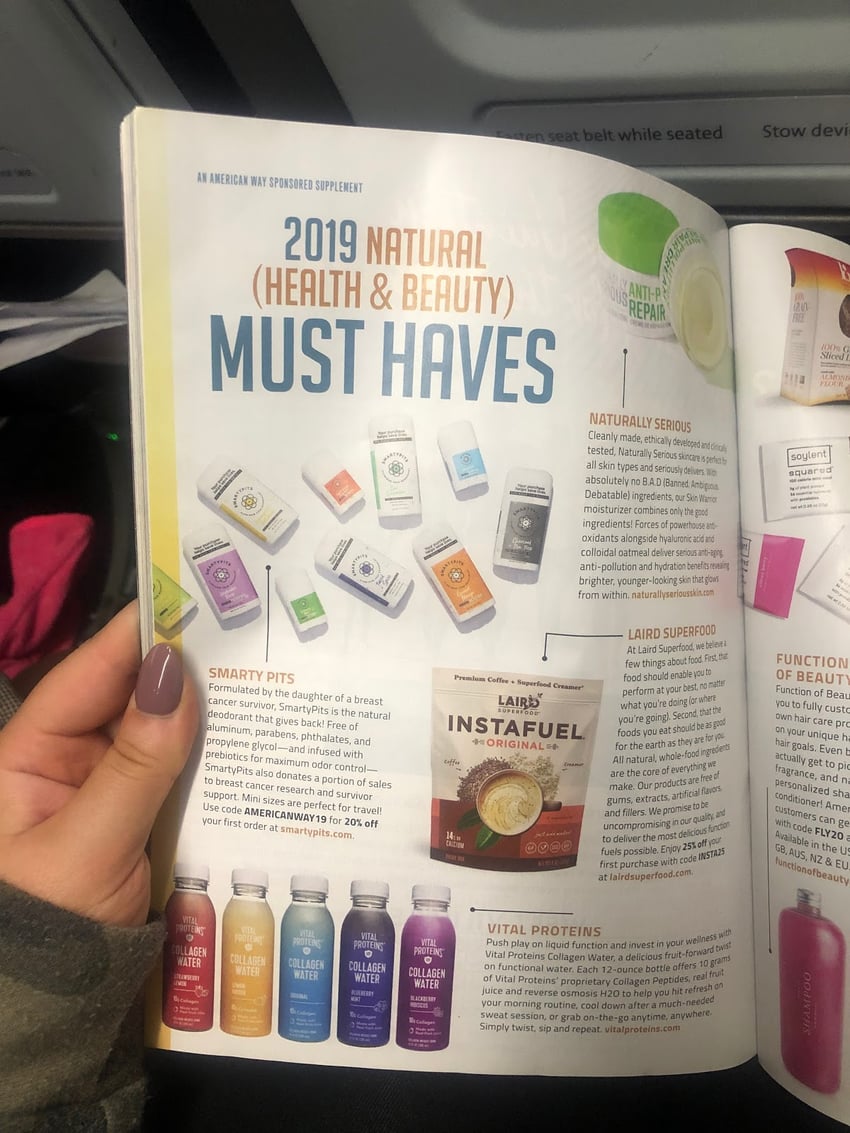 In July we were in American Airlines "Must Haves" section
What have been your biggest lessons learned in the last year?
This year, one of the biggest game-changers has been to hire people to do the things I either don't have time to do or can't do as well as the people I've hired. It was an incredible experience the first time I was at a trade show booth with my new Director of Sales and realized that I had someone with me that could sell my product even better than I could. I knew I had hired the perfect person for the job, and the relief I immediately felt the lift from my shoulders was palpable.
Don't rush to your vision of success.
We also started our first round of fundraising this year as well--we're starting out with friends and family around, and it's been a huge learning experience to really hone our pitch, refine our financial models and projections, and work very closely with our financial team and CFO to plan the process out strategically. I think it would be a powerful exercise for any business owner to create a pitch deck and financial model well before they ever pitch a potential investor. The deep dive is so insightful.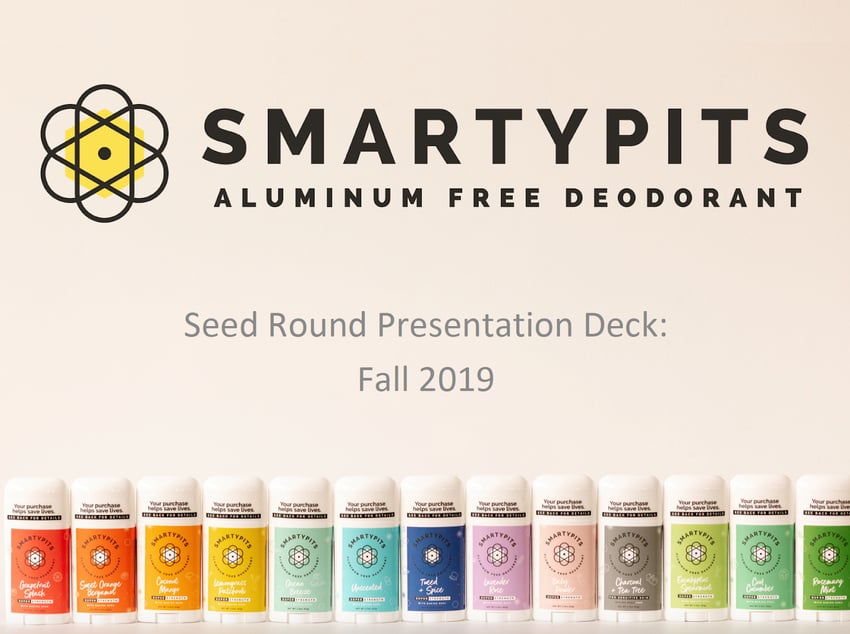 What's in the plans for the upcoming year, and the next 5 years?
We're looking to make SmartyPits one of the most familiar natural deodorants on the market, and to expand both our reach and donation potential exponentially. We're excited to explore new markets in 2020 and go a little deeper into the natural deodorant category as well, with broader product offerings.
And beyond next year? I'm excited to see where we can go. Right now, the sky's the limit.
Have you read any good books in the last year?
I love StoryBrand -- both the book and the podcast. I love the emphasis on connection with a deeper purpose, and Storybrand really helps a business to craft those types of connections with a customer successfully and authentically.
Advice for other entrepreneurs who might be struggling to grow their business?
My biggest piece of advice for struggling entrepreneurs is the hardest one to follow: don't rush to your vision of success. There isn't really a substitute for time and experience--and I've learned that sometimes the best thing that can happen for a business is hearing, "No." When I first started, I absolutely dreamt and wished and prayed for the type of orders I'm getting now--and I was certain I could be ready for overnight success, should it come to me! But in reality, receiving that type of volume so early on would have been a disaster.
The years between those early days and today laid a foundation--a foundation of relationships, of smaller deals, done right and deals done wrong, of learning to scale while also preparing for the next step. And I'm confident that it's this foundation that is supporting what we're building now in a sustainable way.
Where can we go to learn more?
If you have any questions or comments, drop a comment below!
-
Stacia Guzzo, Founder of SmartyPits
SmartyPits has provided an update on their business!
About 2 years ago, we followed up with SmartyPits to see how they've been doing since we published this article.
8 months ago, we followed up with SmartyPits to see how they've been doing since we published this article.
Want to find more ideas that make money?
Hey! 👋 I'm Pat Walls, the founder of Starter Story.
Get our 5-minute email newsletter packed with business ideas and money-making opportunities, backed by real-life case studies.