How We Reached $1.6M Gross Revenue This Year Despite Shutdowns
•
Published: November 28th, 2020
This is a follow up story for SmartyPits. If you're interested in reading how they got started, published about 4 years ago, check it out here.
---
Hello again! Remind us who you are and what business you started.
It's great to be back with an update for Starter Story, thanks for having me! My name is Stacia Guzzo, and I'm the CEO of SmartyPits. We're a natural deodorant company on a mission to help the world go aluminum-free, one stick at a time.
I know most of your readers have probably read our story before in our previous Starter Story updates, but I founded the brand after my mom's experience with breast cancer. She didn't have any prior family history of breast cancer, and the lump was discovered just under her armpit. Her doctors agreed that the tumor was most likely influenced by something in her environment, but couldn't say what--and that's when I began to do some research on my own, learning that aluminum in antiperspirants has been found as a possible risk factor for both breast cancer and Alzheimer's Disease. While we'll never know if my mom's life-long use of antiperspirant was an influential factor in her cancer, I knew from that point on I wanted to go aluminum-free in my own personal care. However, nothing on the market worked well with my body chemistry (I was a clinical strength antiperspirant user and needed something that worked). So, ultimately, I decided to formulate one for myself!
I started SmartyPits on my stovetop, and am proud to say it's now helped hundreds of thousands of customers go aluminum-free. In addition to being free of aluminum, our deodorant is also free of parabens, phthalates, and propylene glycol--and we give 1% of every sale back to breast cancer research and survivor support at City of Hope, a world leader in cancer research (and the facility that saved my mom's life). I'm proud to say that to date, we've donated over $80,000 toward a better future for those fighting breast cancer.
To date, we're in over 4000 retail locations nationwide, with 1000 more locations in 14 additional countries around the globe. I'm very grateful to say that despite the ups and downs of 2020, we'll finish off the year at around $1.6M in gross revenue.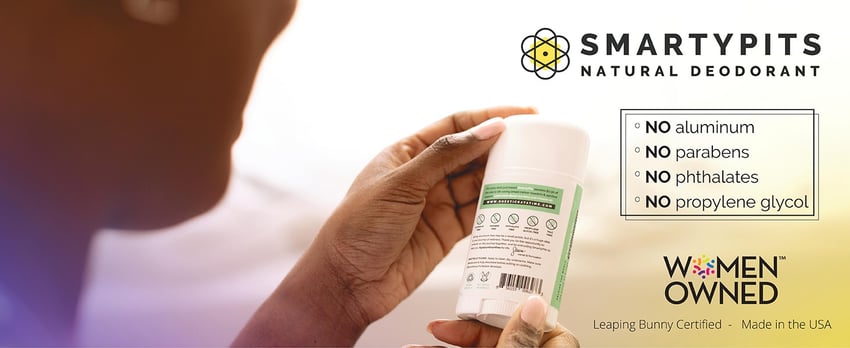 Tell us about what you've been up to! Has the business been growing?
Suffice it to say, 2020 has been a challenging year for almost every small business I know! We were among many of the businesses deeply impacted by the shutdowns due to COVID-19. At the time, most of our business was B2B, and so when stores had to shutter their doors, most of our orders dried up for months. At first, this felt overwhelmingly disastrous; but strangely enough, it also presented us with several opportunities. We were forced to become very lean in our expenditures, become exponentially more efficient in our operations, and turn our attention to our e-commerce platforms (our own website and our Amazon sales).
Make sure that several people know how a process is done; no one person should be the keeper of the information on how to complete a task.
During the months of greatest lockdowns across the nation, it was the combination of these three strategies--along with getting approval for both PPP and EIDL loans--that kept SmartyPits out of scary financial waters. We learned quite a few lessons from that experience, and are happy to be on the other side of it. The majority of our retail partners are open again, and online sales have continued to break internal records for us. Our new efficiencies have raised our gross profit margin and we're going to end our year over 2019, and given this 2020 that's a win in my book!
You can see how it's been a bumpy road coming back from pre-COVID levels, but we're definitely (finally) getting there. Here's an insight into our units sold over the last 10 months (the colored bars are the various collections we have):
One thing to note about the graph above is that I appeared on Good Morning America Deals and Steals in early March, so that helped our March numbers--but after that, you can see the deep impact that COVID shutdowns had on overall units sold.
One of the biggest changes to our operations has been our ability to streamline our operations and processes. Because of these added efficiencies in the way our warehouse operates, we've been able to increase our output by almost double every month--with just about the same number of employees as we had before the shutdowns. Nailing down the most efficient standard operating procedures, making sure we have consistent daily/weekly/monthly goals for our team and offering incentives for breaking records have all been crucial in this process.
It's also been an interesting time for the white label side of our business. One of the benefits of manufacturing our own product has been to take on a handful of private label clients as well--something I only see increasing into 2021.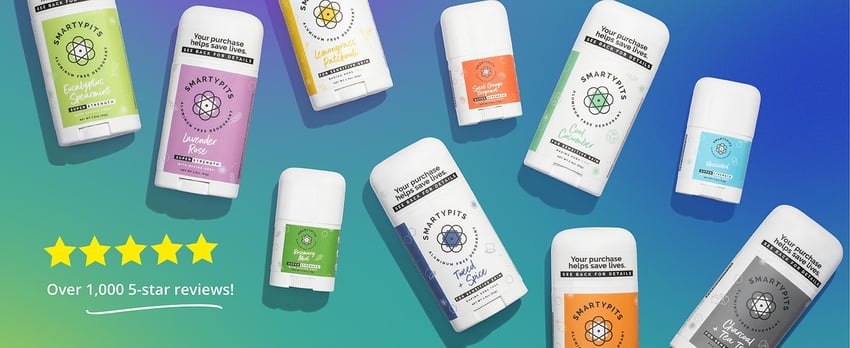 What have been your biggest lessons learned in the last year?
2020 has been a year for which I'm deeply grateful for the lessons learned, but also deeply grateful that the scariest part of those lessons is behind us. A few takeaways:
For a manufacturer, there is always a benefit to improving operations efficiencies, even if you've just reviewed the process recently. It's also important to make sure that several people know how a process is done; no one person should be the keeper of the information on how to complete a task.
Know the difference between "nice-to-have" and "need-to-have" expenses. We had a few expenses that weren't giving us quite the ROI we wanted but were looking at as a long-term investment. However, in times of crisis, it's important to know how to pivot from those long term strategies to short term survival. We did that and did it quickly, and I give a lot of credit for our ability to weather 2020 to that strategy.
Stay up to date on funding sources and come up with several combinations of how to get the funding you need (especially in times of crisis). We had spreadsheets outlining loans, grants, lines of credit, factoring options, and other sources of capital and we spent quite a bit of time figuring out the best combinations if different economic scenarios played out.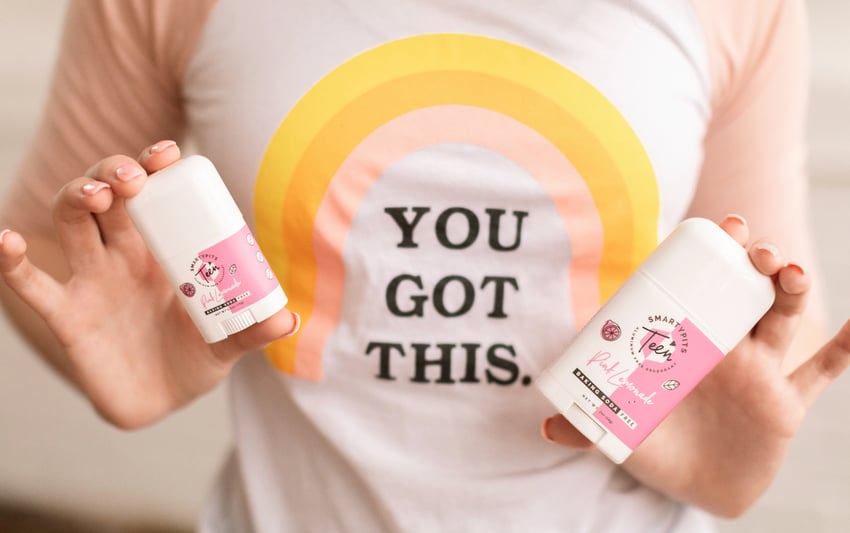 What's in the plans for the upcoming year, and the next 5 years?
Well, we're excited to share that we're actually expanding operations and opening up a second warehouse in our new town of Bend, OR. We've been bursting at the seams in our California warehouse for quite some time, and our per-month unit demand has increased enough to cause us to expand into a warehouse that is almost triple the size of our current manufacturing facility. Along with the new warehouse, we've invested in two high-capacity melters (each double the size of our current melters) and a fully automated labeling machine that will have the capacity to label at least 15,000 units a day. With the expanded space and added capability, I feel SmartyPits is poised to scale quite a bit in 2021.
Along those lines, 2021 is shaping up to be a year of readiness--ready to take advantage of the needs of a changing buyer landscape (both online and brick and mortar), ready to fill holes in the market, and ready to level up with a larger presence in retail.
In talking with many of my colleagues, most agree that it's hard to know what to expect for the coming year--let alone for the next 5 years. Everything has changed with coronavirus, and some of it won't change back. Things like trade shows and in-person buyer reviews, I believe, will be impacted permanently. Online retail, the role of social media, and general marketing tactics are all shifting before our eyes. So our short term goals really revolve around getting a handle on this new landscape, and that will shape the long term goal of responding in a way that not only keeps us profitable but keeps us growing. As always, my big dream continues to be to help SmartyPits become a household name for deodorant products.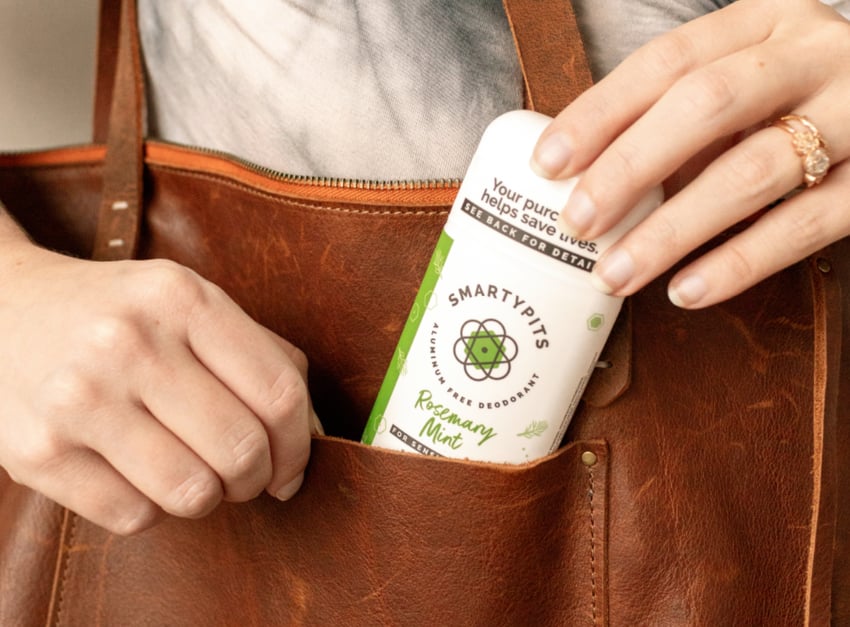 Have you read any good books in the last year?
I just started Super Maker by Jaime Schmidt (founder of Schmidt's Naturals), and I can tell it's already going to be one of my top inspirational reads. She's done exactly what I hope to do someday, and I'm really looking forward to reading about her journey from DIY maker to creating a brand that pretty much every person knows as shorthand for a natural deodorant.
Advice for other entrepreneurs who might be struggling to grow their business?
I always love this portion of the questionnaire, because I feel like every time I've learned something different myself that I want to pass along!
More than anything, this year has helped me to recognize that the more my business grows, the more comfortable I have to be with not knowing everything and trusting those I hire to know more than I do about certain things. This is a really uncomfortable place to be if you've started as an all-hats solopreneur! But a key aspect of growth, for us, has been hiring people that know more than I do about key things.
I can't know everything about sales--nor can I have sales be all I do, every day. But I can hire someone who really kicks butt at that, does it better than me, then tells me all the exciting new places we're going with sales. I definitely can't spend my whole day digging into the complexities of our finances--but my CFO can, and then can let me know how we need to move in certain areas to remain healthy. I no longer can oversee every single deodorant that is poured--thousands upon thousands every day--but I can have a warehouse manager that has her finger on the pulse of which SKU is being produced on any given day, the rate of production, and the turnaround time if we have a big order come in.
Depending on my team has become one of the most important parts of running a successful business--and it's worth the effort to hire the right people from the very beginning.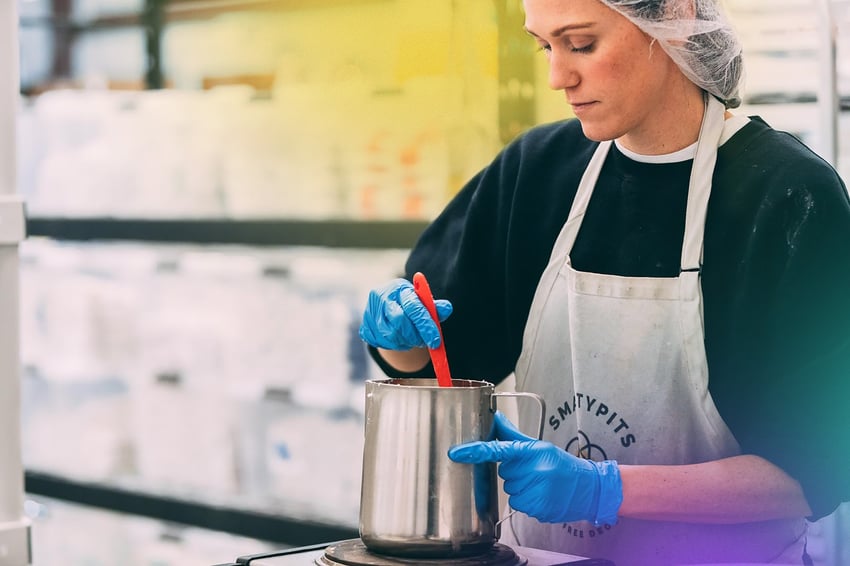 Are you looking to hire for certain positions right now?
We'll have our Oregon warehouse up and running by the first of the year (2021), so we'll be looking to fill all positions for manufacturing, post-production, and fulfillment in the next couple of months! It will be an exciting time!
Where can we go to learn more?
If you have any questions or comments, drop a comment below!
-
Stacia Guzzo, Founder of SmartyPits
SmartyPits has provided an update on their business!
8 months ago, we followed up with SmartyPits to see how they've been doing since we published this article.
About 3 years ago, we followed up with SmartyPits to see how they've been doing since we published this article.
Want to find more ideas that make money?
Hey! 👋 I'm Pat Walls, the founder of Starter Story.
Get our 5-minute email newsletter packed with business ideas and money-making opportunities, backed by real-life case studies.