Thank you Klaviyo for sponsoring Starter Story ❤️
Turn one-time buyers into repeat customers. Try the platform loved by 265,000 brands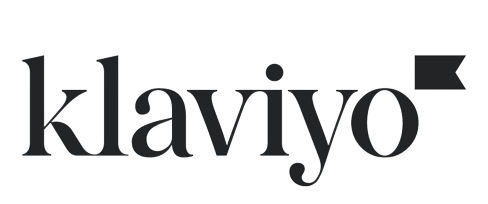 How We Started A $15K/Month Paid Marketing Agency To Help E-commerce Brands
Start An Ecommerce Marketing Agency
Hello! Who are you and what business did you start?
Hi Starter Story community, I am so excited about this interview. My name is Tudor Cioltea and I am the founder of Black Goat Media. I'm 28 and I have been working in the agency space for the past 6 years.
We help e-commerce brands accelerate growth through Facebook Ads, Google Ads, and email marketing. We also provide a custom e-commerce software that is well tested and optimized for conversions.
We average around $15,000/month and planning to get to $50,000/month in the next 12 months.
Our activity is split into 2 areas: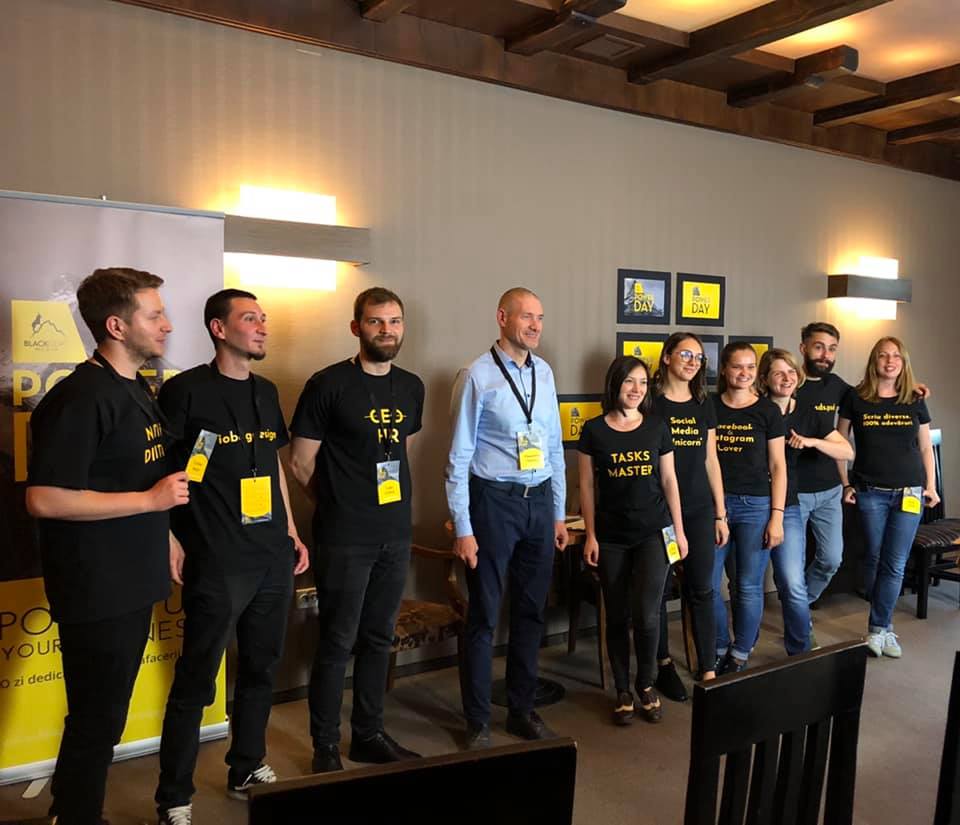 Black Goat Media team after organizing a Power Day event for local businesses
What's your backstory and how did you come up with the idea?
Black Goat Media started as a side project that was meant to support a start-up idea we had. I was in my final year of study in Denmark when together with 3 close friends we decided to build a marketplace that connects car owners with auto repair shops in Romania. The whole idea was our return home project.
Most initial ideas are destined to fail. Small wins can move you forward to actually getting where you want.
The start-up was sucking a lot of resources so we decided to offer web development and marketing services for other businesses to support the growth.
At that point, our only expertise was the 2 years of marketing management education and 1.5 year BA in innovation and entrepreneurship. So, almost zero practical expertise.
Running the start-up, we managed to get a small round of investment (around $12,000) but after 3 years it was time to give up on the idea. We made quite a few mistakes along the way and the product did not perform at a level to sustain a team.
I was studying Innovation and Entrepreneurship for my BA top-up. The other 3 founders are not in Black Goat Media anymore. The investment came from a private investor that liked the idea and approached us directly.
The first reason for the startup not being successful was our lack of industry knowledge, then lack of proper direct sales knowledge. We had a good product, too complex in some areas. It was at that moment we knew Black Goat Media had to be our full-time focus. Patience and creativity always worked for us in moving forward.
Take us through the process of designing, prototyping, and manufacturing your first product.
After Black Goat Media became our main focus, we are offering a wide range of services for everyone, for around 2 years. We were doing web design, web development, e-commerce, consulting, product design, etc. We thought that was our unique selling point. It was not that smart for the bottom line.
We offer this kind of service because the clients were asking for them. We were at a point where we could not say no. There were services we could not offer, but we found subcontractors to have them done.
In 2019 we decided to go a bit niche and focus only on e-commerce brands, considering we also started two e-commerce brands that are growing every month.
These brands are born out of an interest in healthy living. 3 years ago I decided to change the way I eat and I have been focusing more on a vegetarian diet. As a result, I discovered some niche ideas that we decided to pursue.
At this point, we only offer paid traffic management using Facebook Ads, Google Ads and email marketing services (lead generation, campaign development, follow up sequences, automation, etc.)
When we don't work on clients' projects, we develop and implement strategies for our two e-commerce brands that are focused on healthy products and supplements for the modern consumer.
This way, we are always up to date regarding what works in the e-commerce space and can always test and refine all our ideas, so our clients get the best solutions.
Describe the process of launching the business.
Our first customer was a company managed by two friends I was in college with. They were managing ticketing software where they needed help with web development and marketing services. They were based in Denmark and we were working in Romania.
After a few months, they started referring more business our way and somehow we managed to build a portfolio of clients that were sending us constant work. At some point, we had customers from the USA, Switzerland, Germany, Denmark, and Romania.
All the initial costs for office setup and equipment were covered with money saved during college and a few loans from family and friends. During college, I worked as a student helper for the incoming students in Denmark and as a side hustle I was doing the cleaning in private houses during the day and schools and restaurants during the night.
The biggest lesson I learned from the launch is that things never go as planned. Patience, creativity, and teamwork can solve all the issues.
Since launch, what has worked to attract and retain customers?
For Black Goat Media the thing that worked in attracting and retaining customers was our capacity to always over-deliver on every project. Financial wise is not the best strategy, but it is a good strategy for long term development.
All the work we have been involved in in the past is a result of someone recommending us further.
All our clients came from referrals. We are always open to new projects but very rarely have been looking for new customers actively. Most of the projects were recurring, all the work was split in monthly sprints.
We have not set any paid campaigns as we thought it will bring us the wrong kind of customers. Having customers approach us from a referral, gave us a better position to negotiate rates.
There were moments when projects were coming in a bit slowly and in those moments we always worked on side projects that we thought could be stand-alone businesses. This way we keep ourselves up to date and on the market.
How are you doing today and what does the future look like?
Today we are dedicating a lot of our time in growing Viata Verde Viu and GoldenFlavours, as our 2 e-commerce brands.
For extra revenue, we do pay traffic management and email marketing for other e-commerce brands and small design projects here and there. At this point, we spend around 40% of our time for other customers and the rest of it for our e-commerce brands.
We are still not profitable but the plan is to change this situation in the next 12 months.
For the 2 e-commerce brands we own, our plan is to develop the product portfolio and deliver exceptional customer service. We have found this is the only thing that can not be copied.
For the agency side, we are looking to expand the portfolio of brands that would start using our e-commerce software and paid traffic services. The actual team has a paid traffic expert, design persons, social media persons, content writing persons and operations persons.
Through starting the business, have you learned anything particularly helpful or advantageous?
Through starting the business I learned that there is no way to succeed if the money is the only driver. I would have stopped a long time if the money was the primary focus.
You have to find passion in daily work. A lot of the businesses seen from outside, look all bright and shiny. For the most part, they face hard conditions, financing issues, lack of knowledge, though competition, etc. This goes for founders also, they have to deal with team issues, building a functional culture, meeting deadlines, making sales to support salaries, costs, etc.
The good decisions I made along the line are all related to the people in the team. I love the team and I am really proud of them.
What platform/tools do you use for your business?
We use a wide range of platforms and tools:
What have been the most influential books, podcasts, or other resources?
Advice for other entrepreneurs who want to get started or are just starting out?
Do good and have patience, is the only advice I can give to anyone starting out.
Most initial ideas are destined to fail. Small wins can move you forward to actually getting where you want.
A lot of businesses that fail are a result of founders' ego and there are a lot of founders who are not happy with what they are doing. Don't be one of them.
Are you looking to hire for certain positions right now?
We are not looking to hire for a certain position right now but we are always open to talk to people who might have an idea of a project or skills in a certain area of interest for our agency.
Where can we go to learn more?
-
Tudor Cioltea, Founder of Black Goat Media
Black Goat Media has provided an update on their business!
Over 1 year ago, we followed up with Black Goat Media to see how they've been doing since we published this article.
Want to start your own business?
Hey! 👋I'm Pat Walls, the founder of Starter Story.
We interview successful business owners and share the stories behind their business. By sharing these stories, we want to help you get started.
Interested in starting your own business? Join Starter Story Premium to get the greatest companion to starting and growing your business:
Connect + get advice from successful entrepreneurs
Step by step guides on how to start and grow
Exclusive and early access to the best case studies on the web
And much more!
PROMOTED
Did you know that brands using Klaviyo average a 95x ROI?
Email, SMS, and more — Klaviyo brings your marketing all together, fueling growth without burning through time and resources.
Deliver more relevant email and text messages — powered by your data. Klaviyo helps you turn one-time buyers into repeat customers with all the power of an enterprise solution and none of the complexity.
Join Brumate, Beardbrand, and the 265,000 other businesses using Klaviyo to grow their online sales.
Starter Story
Wanna see 52 business ideas you can start with less than $1,000?
Join our free weekly newsletter and get them right now.