5 Wedding Planner Success Stories [2022]
•
Updated: October 20th, 2022
5 Wedding Planner Success Stories [2022]
A wedding planner assists with designing, planning, and managing a wedding so that the bride and groom have the happiest day of their lives. Wedding planners enjoy the flexible working schedule, and opportunities to travel locally and globally, and it's a great career with numerous growth opportunities.
To start a wedding planning business identify your target clientele and study their wedding cultures so you can offer the clients an excellent service. Remember, excellent wedding planning is all about having the passion and knowing how to harness that passion for designing weddings that bring out the emotions of those in attendance.
Here are some real life success stories of starting a wedding planner:
1. Shaadivaale ($24K/year)
Lia chhabra (from New Delhi, Delhi, India) started Shaadivaale almost 5 years ago.
Team
2 founders / 5 employees
Case Study
My regards to everyone who's reading this interview. Thanks, Starter Story for providing the platform where entrepreneurs can share their journeys and ventures openly.
I started it in 2018 as a side business with my job. Initially, I gave my all to this and after 3 years, I can finally say that I have achieved some sort of satisfaction with the work that we're doing. Many vendors are reliant upon us for work and it makes me so happy when people appreciate our portal after they see results coming in.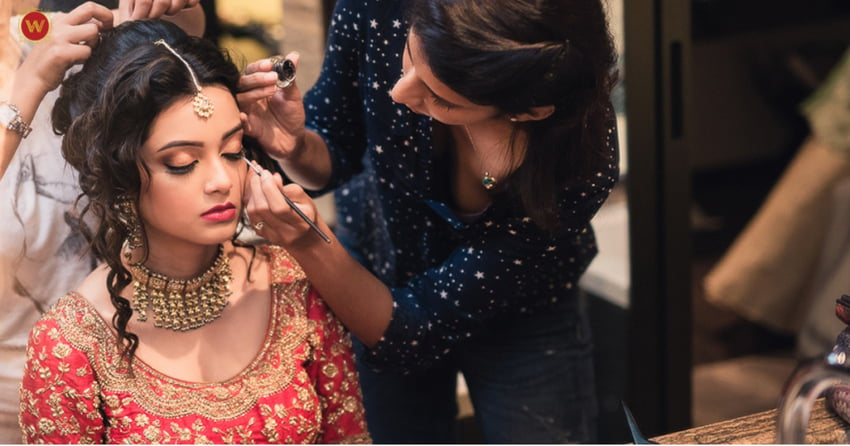 2. Getting Married in Denmark ($600K/year)
Rasmus Clarck Sørensen (from Frederiksberg, Danmark) started Getting Married in Denmark about 7 years ago.
Team
2 founders / 6 employees
Case Study
The Complete Service is the opposite of The Essential Service, it costs more but we handle the entire process for the couple!
We have gone from doing 5 to 10 weddings a month to 80 to 100 weddings a month in 4 years.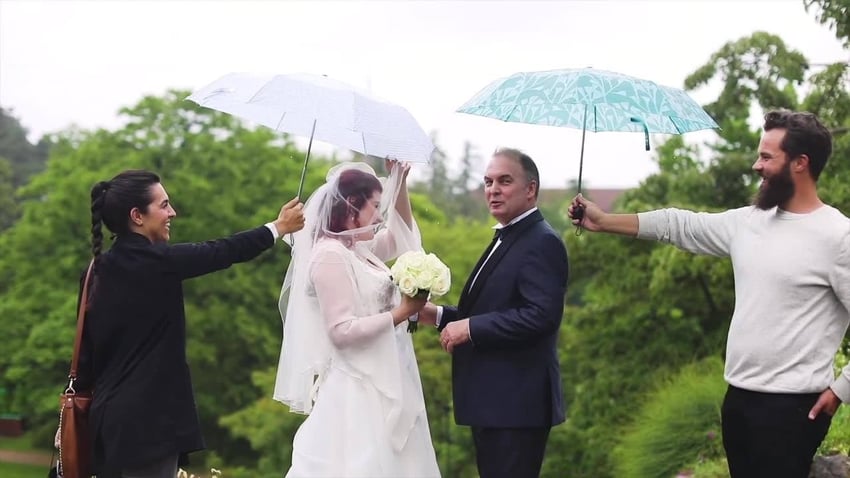 3. WedMeGood
WedMeGood is known as India's favorite wedding planning website & app. They have over 1.5 million monthly dedicated users. ​It is known as a one-stop-shop for all things weddings. You can just type in your required vendor and your city and get the best results in seconds.
Check out their full website ➜
4. Aisle Planner
Aisle Planner offers wedding planning software and CRM tool for wedding pros/couples. They offer online wedding advice, inspiration, and wedding vendor resource for couples.
Website traffic: 340K/month
Business rank: #65.9K
Check out their full website ➜
5. Easy Weddings
Easy Wedding has a variety of planning tools and access to Australia's premium wedding suppliers. Their services include wedding dresses, venues, invitations, cakes, and flowers. They allow you to choose from 500+ wedding venues and services.
Website traffic: 290K/month
Business rank: #125K
Check out their full website ➜
Want to find more ideas that make money?
Hey! 👋 I'm Pat Walls, the founder of Starter Story.
Get our 5-minute email newsletter packed with business ideas and money-making opportunities, backed by real-life case studies.
You'd like to grow your engineering team, now what?
Having open roles is one thing, but getting qualified candidates to apply is another. That's where Hired can help.
Get instant access to a curated pool of responsive top tech and sales talent
Filter by what you need (skills, experience) and what they want (WFH, equity)
Trial Hired and pay nothing until you make a hire
See candidates now.