6 User Feedback App Success Stories [2022]
•
Updated: September 8th, 2022
6 User Feedback App Success Stories [2022]
Start An User Feedback App
Here are some real life success stories of starting a user feedback app:
1. Conversion Crimes ($120K/year)
Quinn Zeda (from Playa del Carmen, Quintana Roo, Mexico) started Conversion Crimes about 2 years ago.
Team
1 founders / 4 employees
Case Study
Hello, my name is Quinn Zeda and I am the founder and CEO of Conversion Crimes.
We launched officially on September 3, 2020, on Product Hunt and ended up #1 for the day. In our first month, our revenue was just shy of $10k.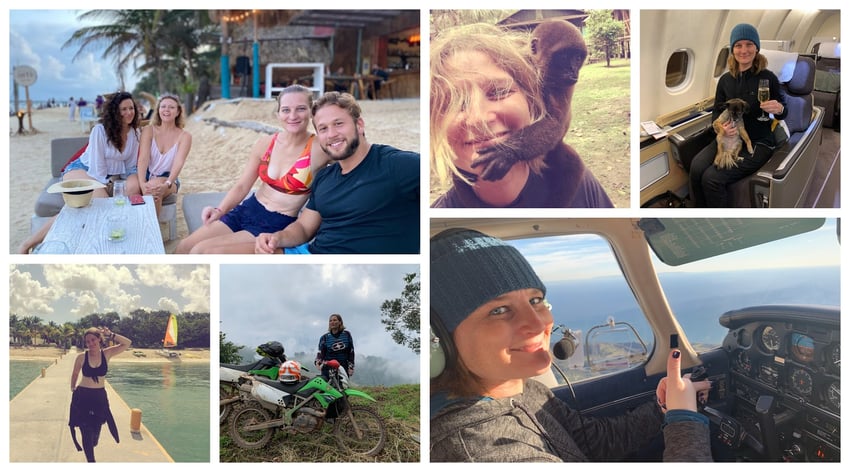 2. Refiner ($192K/year)
Moritz Dausinger (from Paris, France) started Refiner over 2 years ago.
Team
1 founders / 2 employees
Case Study
Last month, we increased our monthly recurring revenue (MRR) by 30% and hit our end of the year goal of $2K MRR.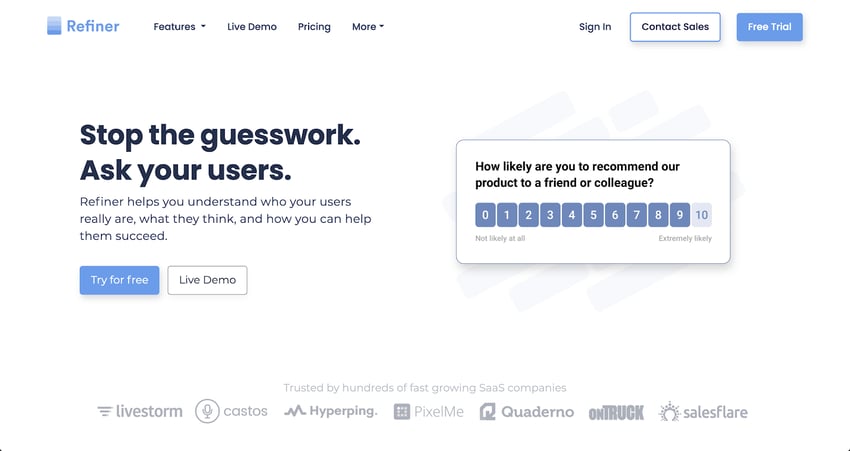 3. Customeer ($600K/year)
JUAN (from Madrid, Community of Madrid, Spain) started Customeer over 5 years ago.
Team
3 founders / 10 employees
Location
Madrid, Community of Madrid, Spain
Case Study
Hello, my name is Juan Ruiz, founder of Customeer. I started the company with my two other co-founders after pivoting our initial idea.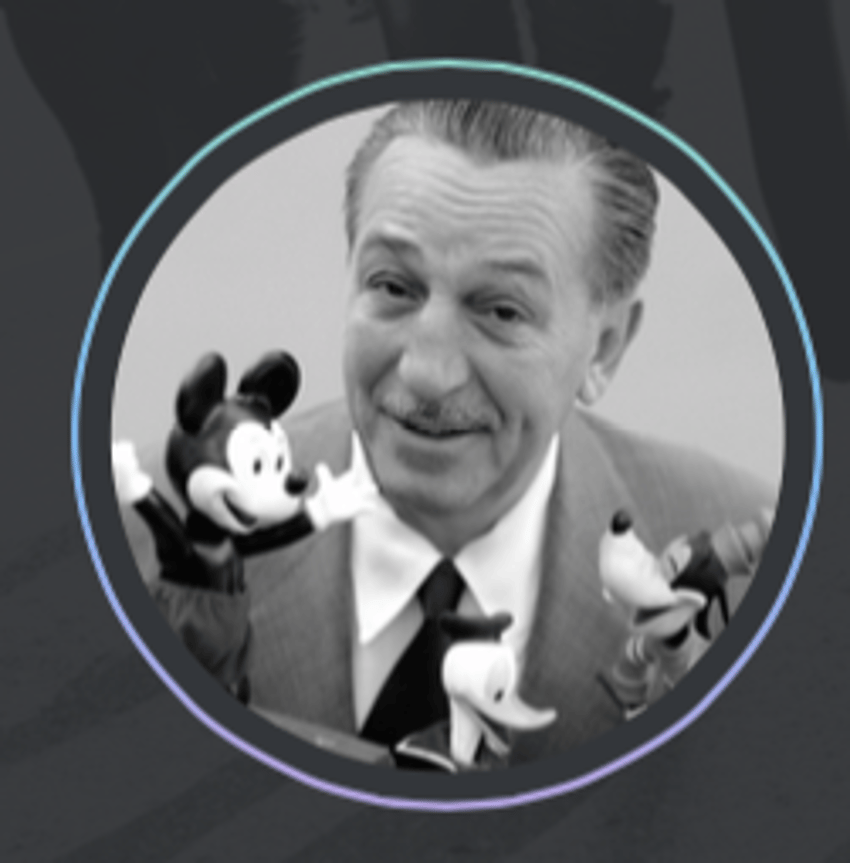 4. Upvoty ($300K/year)
Mike Slaats (from Eindhoven, North Brabant, The Netherlands) started Upvoty over 3 years ago.
Team
1 founders / 0 employees
Location
Eindhoven, North Brabant, The Netherlands
Case Study
Hey there! 👋 My name is Mike and I'm the founder of home improvement platform Vindy and user feedback tool Upvoty.
I'm a single founder and I don't work with VC or any external money: I finance everything with the profits of my main startup Vindy which is doing around $1,000,000 a year. I don't share a lot about the progress on Vindy since it's only live in The Netherlands and Belgium. I focus on spreading the word on launching, building and scaling Upvoty for now since there are a lot of lessons to share.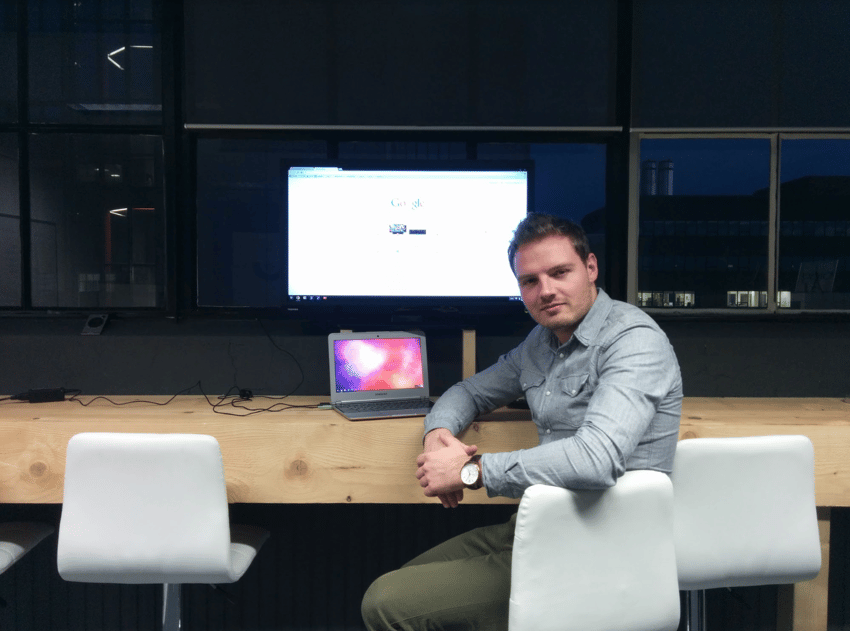 5. iBranch Recruiters ($61.7K/year)
Tshepiso Leinane (from Gaborone, Botswana) started iBranch Recruiters over 5 years ago.
Team
1 founders / 5 employees
Case Study
My name is Tshepiso Leinane, a 24-year-old young man from Serowe, which is the second-largest village in the central district of Botswana.
Over 360 companies across the globe use our platform to recruit African talent, and yes, you could be next too.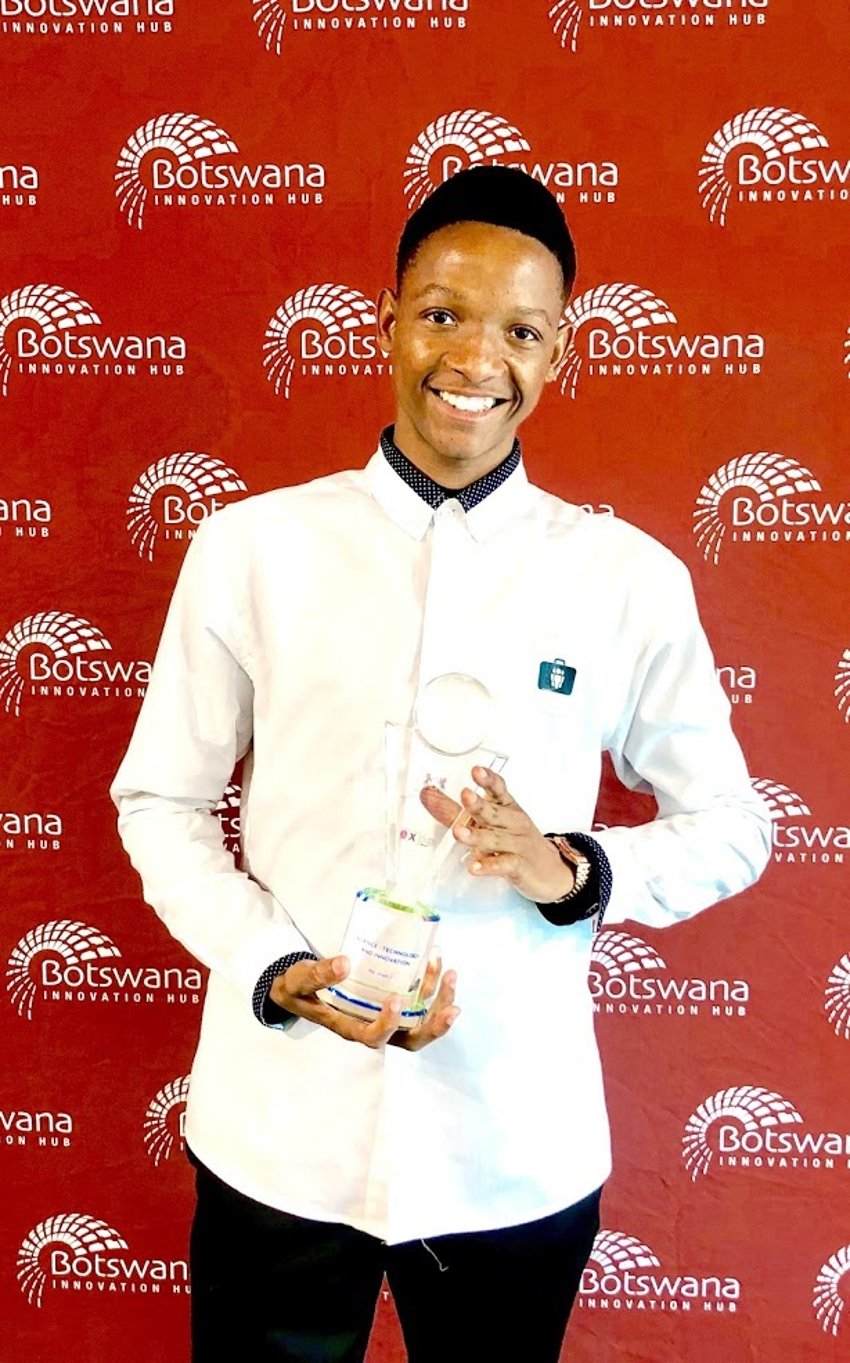 6. PlaybookUX ($1.8M/year)
Lindsey Allard (from New York, NY, USA) started *PlaybookUX * almost 4 years ago.
Team
2 founders / 8 employees
Case Study
Hi everyone! I'm Lindsey Allard, originally from Boston and currently living in New Hampshire. I started PlaybookUX just over 3 years ago. Our goal was (and still is!) to help businesses quickly get feedback on their digital assets.
We achieved profitability within the first year of business. As of early 2022, our revenue was $150k/month, and currently, we have 1,100 customers.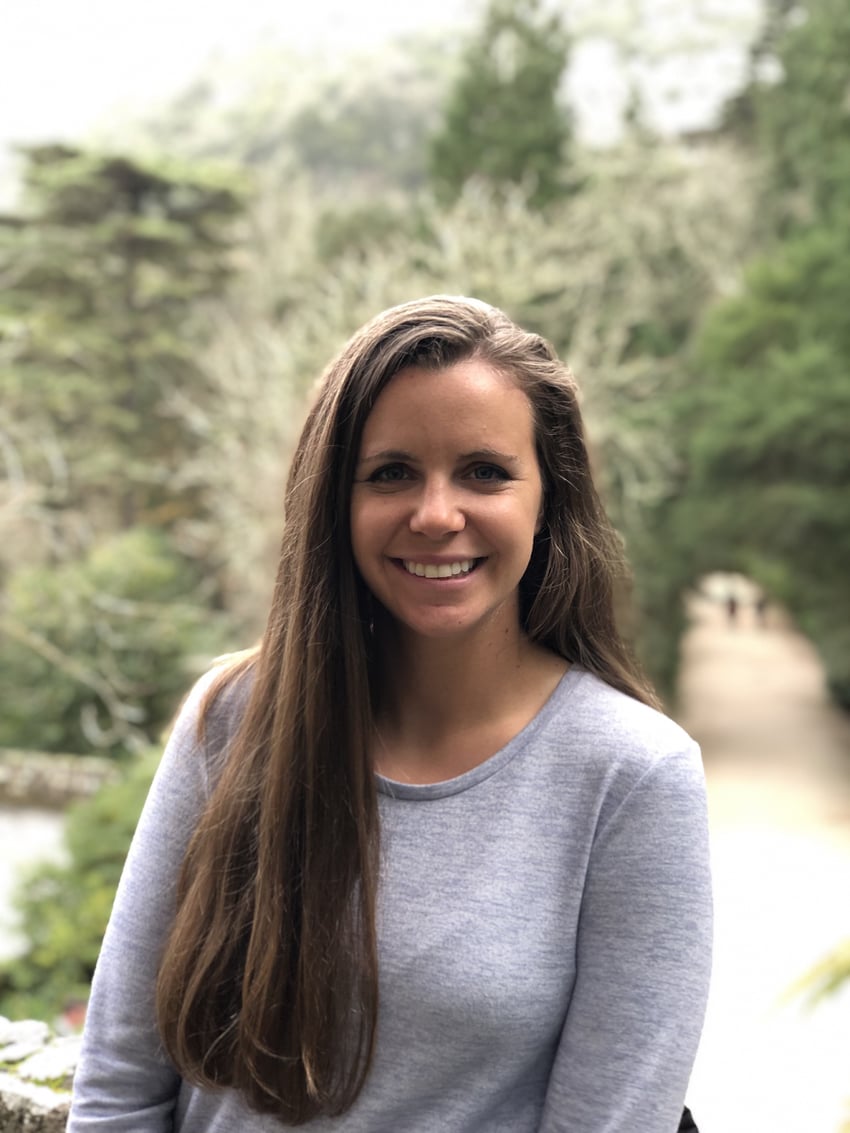 Want to start your own business?
Hey! 👋I'm Pat Walls, the founder of Starter Story.
We interview successful business owners and share the stories behind their business. By sharing these stories, we want to help you get started.
Interested in starting your own business? Join Starter Story Premium to get the greatest companion to starting and growing your business:
Connect + get advice from successful entrepreneurs
Step by step guides on how to start and grow
Exclusive and early access to the best case studies on the web
And much more!