3 Teaching & Consulting Business Success Stories [2022]
•
Updated: October 20th, 2022
3 Teaching & Consulting Business Success Stories [2022]
Start A Teaching & Consulting Business
Here are some real life success stories of starting a teaching & consulting business:
1. Teacher Jade ($120K/year)
Jade Weatherington (from Atlanta, GA, USA) started *Teacher Jade * almost 3 years ago.
Team
1 founders / 0 employees
Case Study
My name is Jade, but my students call me Teacher Jade. I have two businesses that were founded from "ah-ha" moments. My primary business is an online academy that offers courses to youth ages 8-18. From the success of that business, I started my second business which teaches anyone how to teach classes online.
That was my first "ah-ha" moment. I went from teaching online as a side job and earning a couple of hundred dollars a month to becoming a five-figure a month online teacher and I was working way less than my full-time contract hours.
2. You've Got Clients ($312K/year)
LaTisha (from Atlanta, GA, USA) started You've Got Clients ago.
Team
1 founders / employees
Case Study
LaTisha is a marketing pro & a high achievers' mentor and she also founded a company named You've Got Clients.
She assists business owners in removing subconscious barriers so they can increase their rates & build an organized marketing system to generate sizable profits.
In 2021, she earned $314k from selling digital goods without investing any money in advertisements.

Read the full story on medium.com ➜
3. Miss Excel ($3.6M/year)
Today I have my friend Kat Norton on the show. Kat goes by the name Miss Excel on TikTok and if you are on the platform, you have probably seen her videos.
Kat Norton (from New York, New York, USA) started Miss Excel over 2 years ago.
Team
1 founders / 3 employees
Case Study
Kat Norton (@miss.excel on Instagram and TikTok) enthusiastically imparts Microsoft Excel knowledge to people, companies, and educational institutions through her line of Excelerator Courses and specialized group training sessions.
Kat has over 1 million TikTok followers, which she has used to launch a successful software training company in just two years. After posting her first video in June 2020, she never had to look back.
In just 10 days, she gained 200,000 new Instagram followers and currently has 639K followers on the platform.
She typically earns between $250,000 and $300,000 per month, and once ,she made $100,000 in just 24 hours.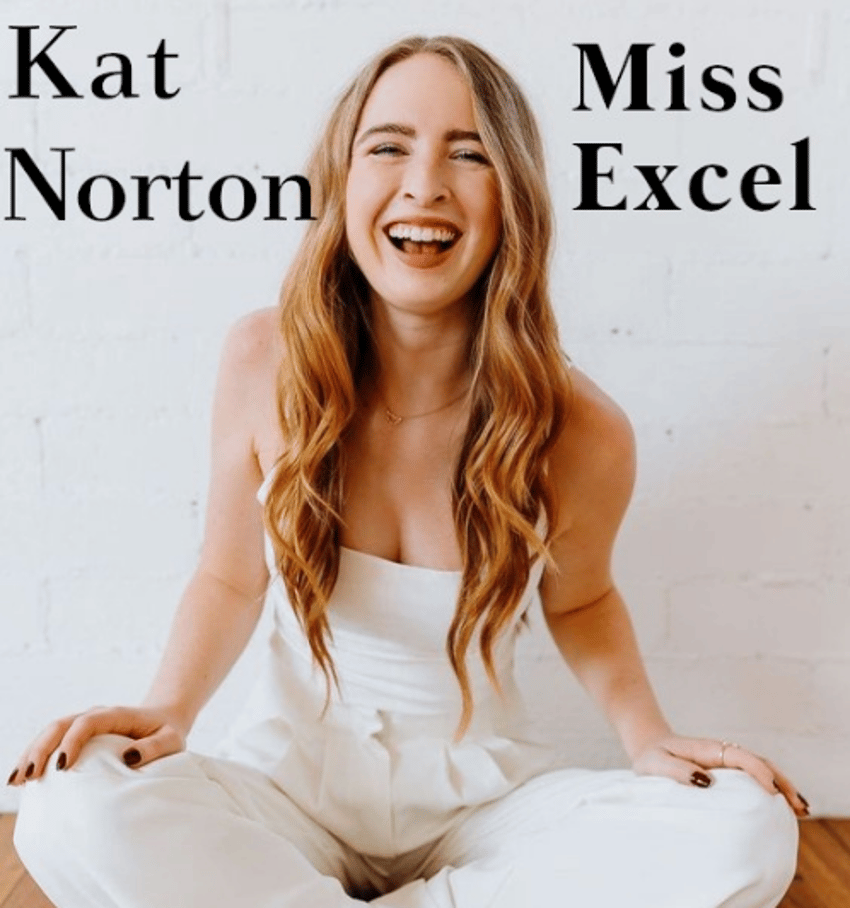 Listen to the full podcast on podcasts.apple.com ➜
Want to find more ideas that make money?
Hey! 👋 I'm Pat Walls, the founder of Starter Story.
Get our 5-minute email newsletter packed with business ideas and money-making opportunities, backed by real-life case studies.