2 Tips For Starting A Successful Pet Spa (2022)
•
Updated: September 15th, 2022
2 Tips For Starting A Successful Pet Spa (2022)
Want to start your own pet spa? Here are some tips you should know:
We've interviewed thousands of successful founders at Starter Story and asked what advice they would give to entrepreneurs who are just getting started.
Here's the best advice we discovered for starting a pet spa:
We chatted with with Olivia, founder of Pawsitivity Pet Spa ($20K/month). In our interview, Olivia says:
There is an expectation among entrepreneurs to have to give themselves extreme working hours and high expectations to be successful. Money is not worth it to me to work 80-90 hours a week. I could be a millionaire, but who cares? What I need is a good quality of life.
Additionally:
Be ready and able to set boundaries. A client who is demanding, manipulative, threatens to leave bad reviews, etc. is not a client worth having. Let them leave!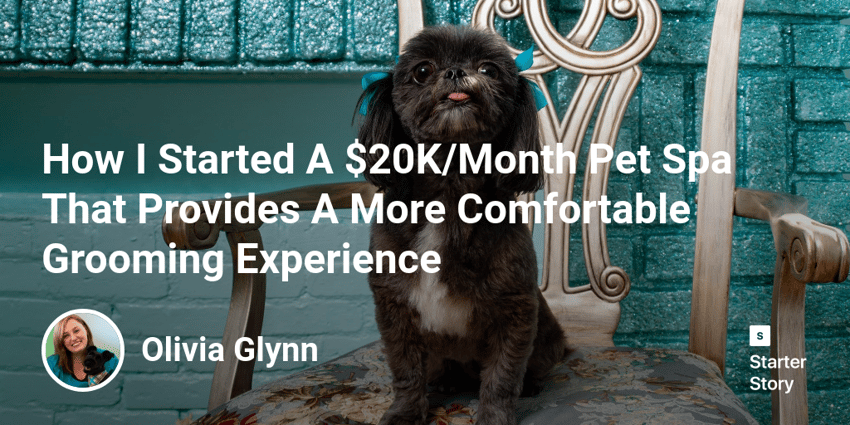 Read the full interview ➜
Want to start your own business?
Hey! 👋I'm Pat Walls, the founder of Starter Story.
We interview successful business owners and share the stories behind their business. By sharing these stories, we want to help you get started.
Interested in starting your own business? Join Starter Story Premium to get the greatest companion to starting and growing your business:
Connect + get advice from successful entrepreneurs
Step by step guides on how to start and grow
Exclusive and early access to the best case studies on the web
And much more!