4 Online Gift Shop Business Success Stories [2022]
•
Updated: September 8th, 2022
4 Online Gift Shop Business Success Stories [2022]
Start An Online Gift Shop Business
Here are some real life success stories of starting a online gift shop business:
1. Cooking Gift Set Co. ($866K/year)
Kim Cruickshanks (from Santa Monica) started Cooking Gift Set Co. over 6 years ago.
Team
2 founders / 0 employees
Case Study
I'm the Co-Founder and Creative Director of Cooking Gift Set Co., where we design and curate cooking kits that feed your culinary curiosity. From mastering Chinese soup dumplings to smoking meat on the grill, our kits teach classic techniques from all over the world.
In 2020 we did $866,000 in sales with 70% on Amazon, 26% Wholesale, and 4% e-commerce.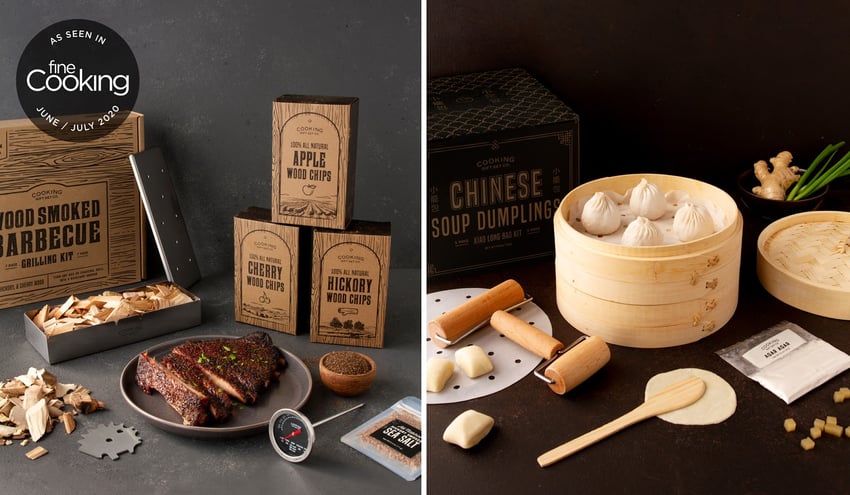 2. Baltimore in a Box ($420K/year)
Ross Nochumowitz (from Baltimore, Maryland, USA) started Baltimore in a Box about 8 years ago.
Team
1 founders / 1 employees
Case Study
Hello, I am Ross Nochumowitz and I founded and operate Baltimore in a Box: a popular gifting company that allows one to customize a Baltimore-inspired care package and ship it anywhere in the world. We make it easy to do all of this without lifting a finger (other than pressing the keys on your computer, tablet, or smartphone).
For the past couple of years, we have been working on growing our brand via our own Baltimore-themed Ice Cream line to help market our gift box business called: Baltimore in a Box Ice Cream. We teamed up with a local Ice Cream maker and produced uniquely Baltimore flavors inspired by the very items we include in our gift boxes.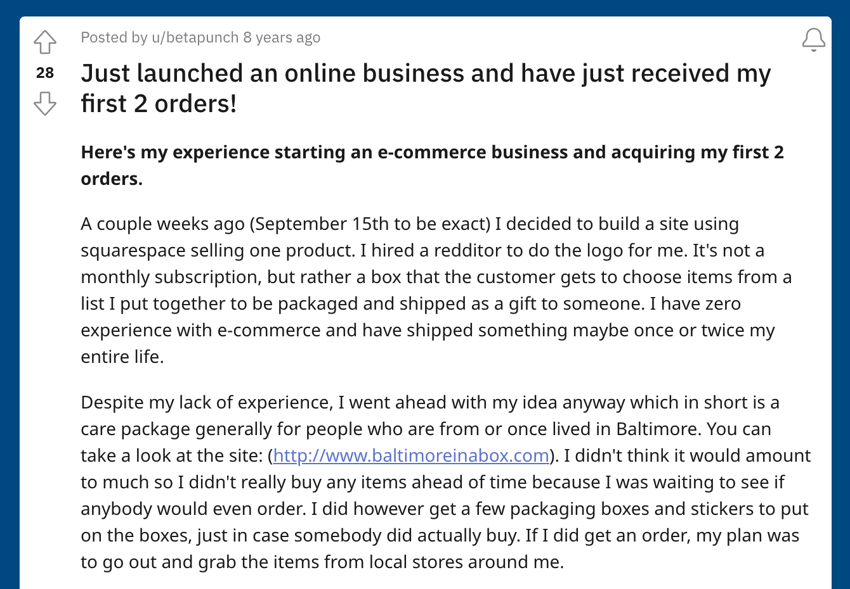 3. Giftsenda ($468K/year)
Dmitriy Peregudov (from Arlington MA, USA) started Giftsenda over 1 year ago.
Team
1 founders / 10 employees
Case Study
My name is Dmitriy Peregudov, and I run Giftsenda - the SaaS gifting platform for Sales & Marketing teams.
During the winter holiday season of 2021, our team processed and delivered over 40,000 gift orders in 200+ countries worldwide.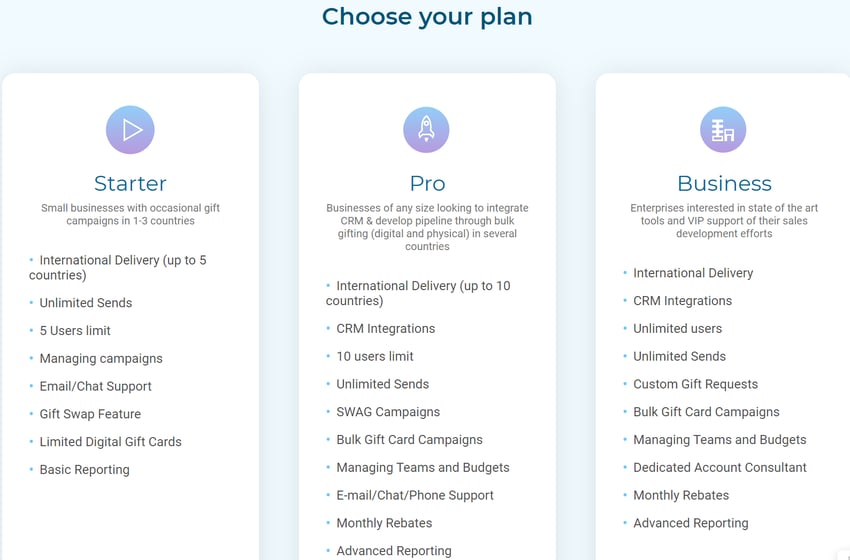 4. Tohfabd ($60K/year)
Iqbal Anwar (from Dhaka) started Tohfabd over 1 year ago.
Team
1 founders / 10 employees
Case Study
I am Iqbal Anwar and I am the founder of Tohfabd. I have been running this venture since last April 2021. Tohfabd is an online gift delivery business that allows people living in other countries to send gifts to loved ones in Bangladesh. On special occasions such as birthdays, anniversaries, Valentine's Day, Eid, and others, people from all over the world can send cakes, chocolates, flowers, food, groceries, and gifts to make their loved ones feel special.
It's ideal for wedding favors, corporate gifts, birthday gifts, anniversary gifts, and other occasions. A box of fresh fruit, a chocolate basket, or an indulgence present can bring our customers the utmost satisfaction and joy. Most of our customers choose to recognize their loved ones' special days with a beautiful cake with a nice note, hence we primarily sell cakes. Flowers are included with each present by our delivery agent to make it more elegant and memorable. Our clients are all Bangladeshi expats living abroad.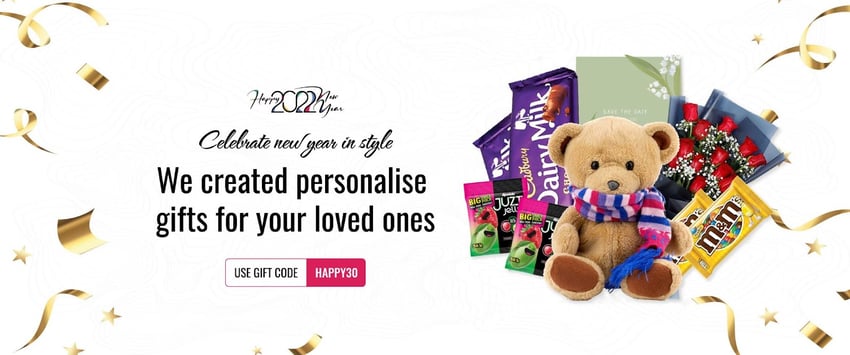 Want to start your own business?
Hey! 👋I'm Pat Walls, the founder of Starter Story.
We interview successful business owners and share the stories behind their business. By sharing these stories, we want to help you get started.
Interested in starting your own business? Join Starter Story Premium to get the greatest companion to starting and growing your business:
Connect + get advice from successful entrepreneurs
Step by step guides on how to start and grow
Exclusive and early access to the best case studies on the web
And much more!