4 Tips For Starting A Successful Notification Tool (2022)
•
Updated: October 20th, 2022
4 Tips For Starting A Successful Notification Tool (2022)
Start A Notification Tool
Want to start your own notification tool? Here are some tips you should know:
We've interviewed thousands of successful founders at Starter Story and asked what advice they would give to entrepreneurs who are just getting started.
Here's the best advice we discovered for starting a notification tool:
We chatted with with Mammad, founder of Sunnah Helper ($1/month). In our interview, Mammad says:
People's needs are frequently changing and we as software engineers should be able to identify them and apply technology whenever possible and benefit humanity.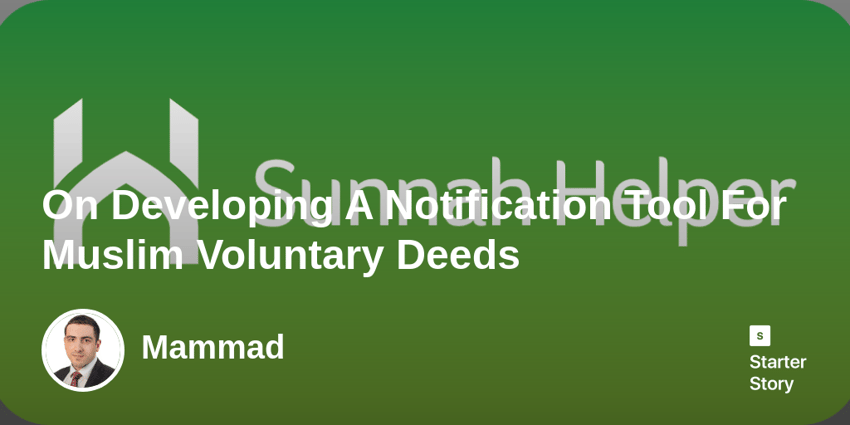 Read the full interview ➜
#2: Ryan Kulp, founder of Fomo:
We chatted with with Ryan, founder of Fomo ($90K/month). In our interview, Ryan says:
The toughest part about these first couple of years was figuring out how to scale me. Hint: you can't.
Additionally:
Our #1 driver of growth was simply social proof itself. It never felt right to me that a social proof tool should grow by any other mechanism, which is why we put a lot of effort into receiving honest customer reviews in every format possible.
Further:
I think all of us were made for a purpose, the tricky thing is finding out what that purpose is. So keep asking questions, keep reading, keep studying, and keep thinking. I know I will be.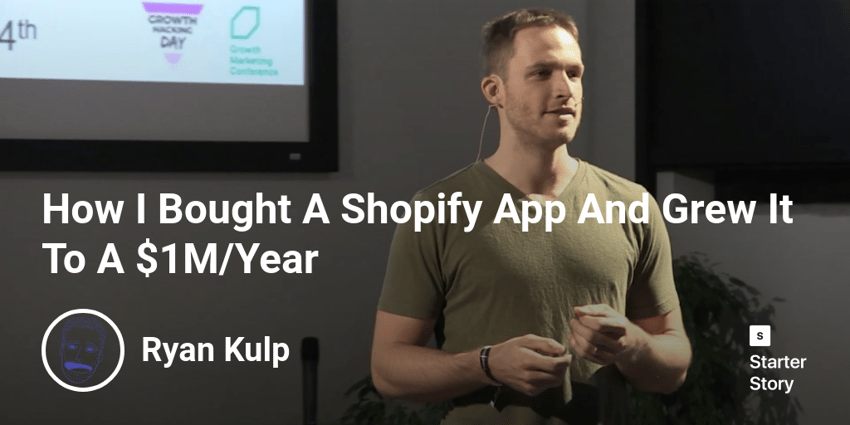 Read the full interview ➜
Want to find more ideas that make money?
Hey! 👋 I'm Pat Walls, the founder of Starter Story.
Get our 5-minute email newsletter packed with business ideas and money-making opportunities, backed by real-life case studies.