4 Tips For Starting A Successful Meal Planner App
Want to start your own meal planner app? Here are 4 tips you should know.
We've interviewed thousands of successful founders at Starter Story and asked what advice they would give to entrepreneurs who are just getting started.
Here's the best advice we discovered for createing a meal planner app:
We chatted with with Dianne, founder of Arise Performance Labs, Inc ($0/month). In our interview, Dianne says:
I wanted a way to eat healthily and get results without the daily food obsession, logging, and time spent calculating recipes to fit the numbers.
Additionally:
If you're not technical yourself, ask friends or friends of friends for their recommendations. Often-times the more expensive developers are worth more than their rate, even for a consultation.
Further:
No plan survives first contact with users and customers. You need to identify critical risks in your business model before anything else.
Read the full interview ➜
We chatted with with Joel, founder of Ultimate Meal Plans ($/month). In our interview, Joel says:
Just do it, build something, ship something, and learn in the process.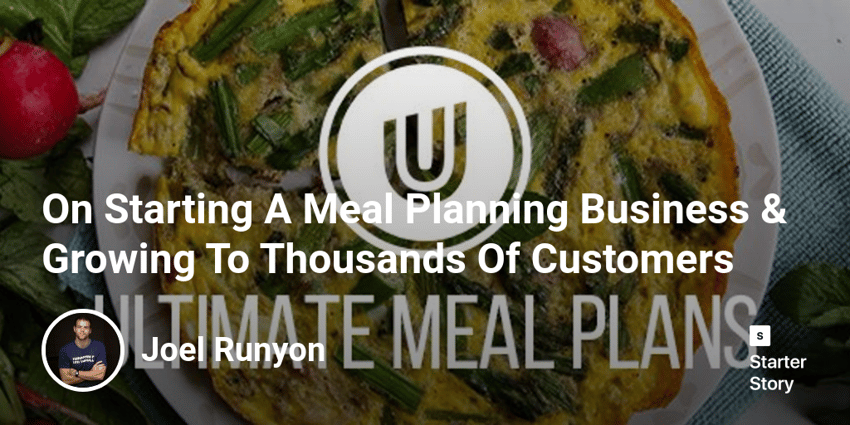 Read the full interview ➜
Want to start a meal planner app?