4 Live Stream Gaming Business Success Stories [2022]
•
Updated: October 20th, 2022
4 Live Stream Gaming Business Success Stories [2022]
Start A Live Stream Gaming Business
Video game live streaming is where participants broadcast themselves playing games to a live audience online. Therefore, spectators watch the gameplay and interact with the streamer in real time.
In recent years, many people have taken up the trend of broadcasting their video-game gameplay live, attracting thousands of spectators.
Video game streaming is fun to do, and the appeal of attracting an audience is enough to motivate you to start the business. While many starts live video-game streaming for fun, there is still the chance of making profits through advertisement, partnerships, and viewer donations.
To start a video game streaming business, choose a trending game genre. Whatever your approach, consistency is key! Game viewers should be able to see you often, so they come back to you on a regular schedule.
Besides, choosing the proper hardware and streaming services impact your performance and ability to retain viewers.
Here are some real life success stories of starting a live stream gaming business:
1. Miss Devyn ($48K/year)
Devyn Ricks, a mom of 4, isn't a Twitch celebrity or a big time YouTuber, but she's still earning thousands of dollars a month playing video games part-time. In this episode, she breaks down how she does it and how you can follow the same strategies to monetize your hobby! SPONSOR: - Use promo code SIDEHUSTLE for 50% off your first month! IMPORTANT LINKS:
Devyn Ricks (from ) started Miss Devyn ago.
Team
1 founders / employees
Case Study
Devyn Ricks is the founder of Miss Devyn, and she has been teaching online for more than eight years and has played video games for over 20 years.
Devyn is not a well-known YouTuber or Twitch streamer, but she makes thousands of dollars each month playing video games on the side.
She is an Outschool gaming teacher who enjoys both teaching and playing video games. Her YouTube channel focuses entirely on guiding experienced and beginner players through the ins and outs of her favorite games.
On her Outschool profile, Video gaming Social club Universe, Devyn offers live instruction to young students.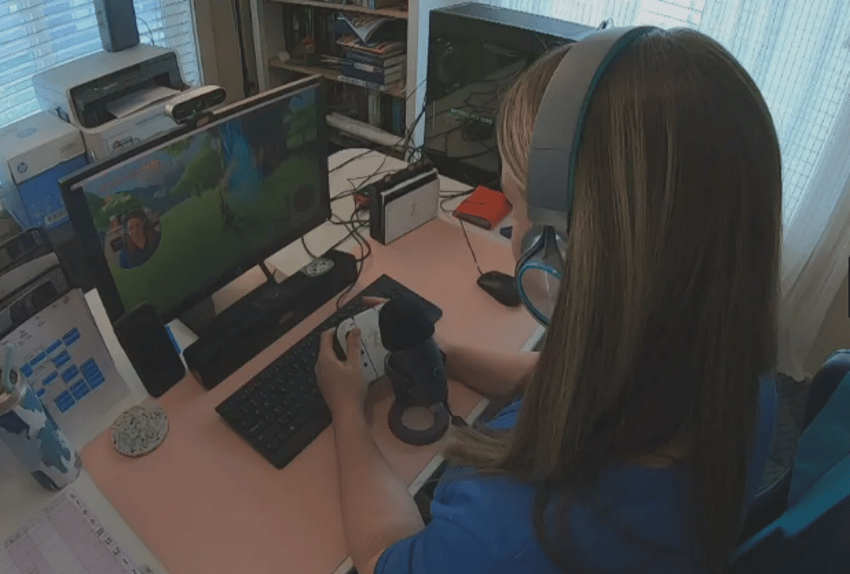 Listen to the full podcast on podcasts.apple.com ➜
2. TwitchTV
Twitch is the world's leading live streaming platform for gamers and the things we love. Watch and chat now with millions of other fans from around the world
Estimated revenue: $700/month
Business rank: #33
Check out their full website ➜
3. IBM Bluehub
For more than a century IBM has been dedicated to every client's success and to creating innovations that matter for the world
Website traffic: 28M/month
Business rank: #789
Check out their full website ➜
4. DAZN
Website traffic: 31.1M/month
Business rank: #2.36K
Check out their full website ➜
Want to find more ideas that make money?
Hey! 👋 I'm Pat Walls, the founder of Starter Story.
Get our 5-minute email newsletter packed with business ideas and money-making opportunities, backed by real-life case studies.